Media gallery
Cruise overview
Tuan Chau Island, Ha Long, Vietnam
View on map
" Aclass Legend cruise opens up ample opportunities to enjoy quality time with your partners on the heritage site. From comfortable accommodations to graceful wooden furnishings, guests will always receive first-class treatment. Travelers may also find many itineraries in popular exploring Halong Bay and do interesting activities."
Editor Reviews
Pros
+ The cabins are spacious, clean, and tastefully-designed with updated facilities.
+ There are enough activities to keep guests entertained and busy during the trip.
+ Very good services from pick-up to drop-off.
Cons
- Halong Bay's tourist attractions are unfortunately crowded, especially Titop Island.
- The food is quite basic and fewer options for seafood.
- There is a lack of shade on the top deck as well as air-conditioners in the dining room.
Bottom Line
Aclass Legend cruise is packed with family-friendly amenities and hosts fun programs for all kinds of guests.
About
Type: Wooden
Launched: 2014
No Of Cabins: 14
Pick Up Time: 8:00 – 8:30 Am
Drop Off Time: 16:30 – 17:00 Pm
Operating Area: Halong Bay
Available Tours: 2d1n, 3d2n
Destinations: Surprising Cave, Titop Or Soi Sim Island, Maze Cave, Cua Van Floating Village

9.0/10
Itinerary & activities
Aclass Legend cruise offers affordable excursions to remarkable destinations of Halong Bay such as Surprising cave, Titop Island or Soi Sim Island, Maza cave, and Cua Van floating village. Activities through the journeys are abundant including swimming, snorkeling, trekking, cave visiting, and rowing local bamboo boats.
Beach
Snorkelling
Fishing
Kayaking
Swimming
Bamboo rowing boat
Trekking
Cave visiting
8.9/10
Cruise quality
This traditional wooden junk was launched in 2014, featuring one of the most beautiful 4-star cruises in Halong Bay. With a capacity of 36 guests, the cruise has enough space for all guests and is fitted with sophisticated amenities. Despite that, innovations in some parts of the ship are still essential.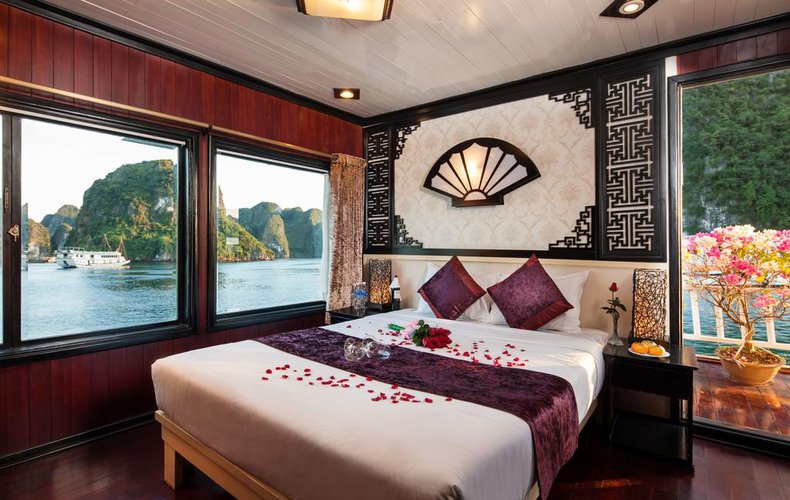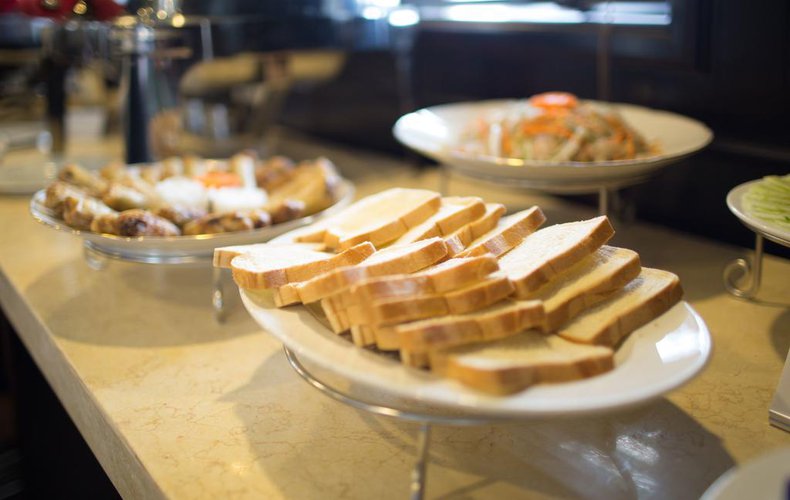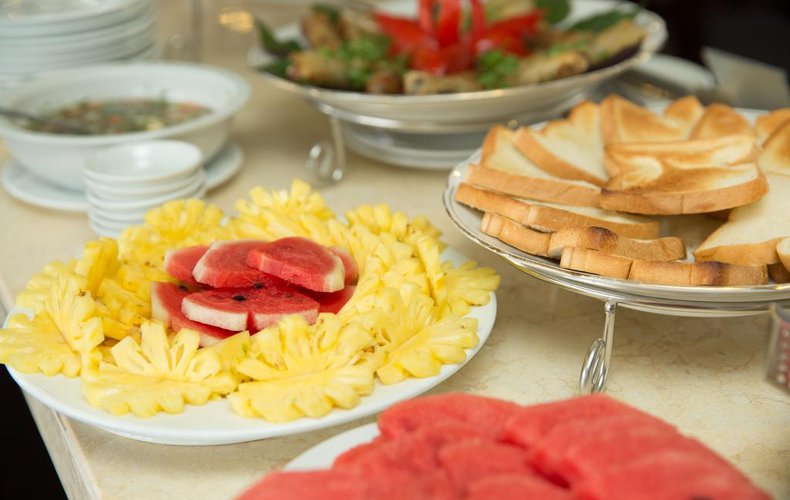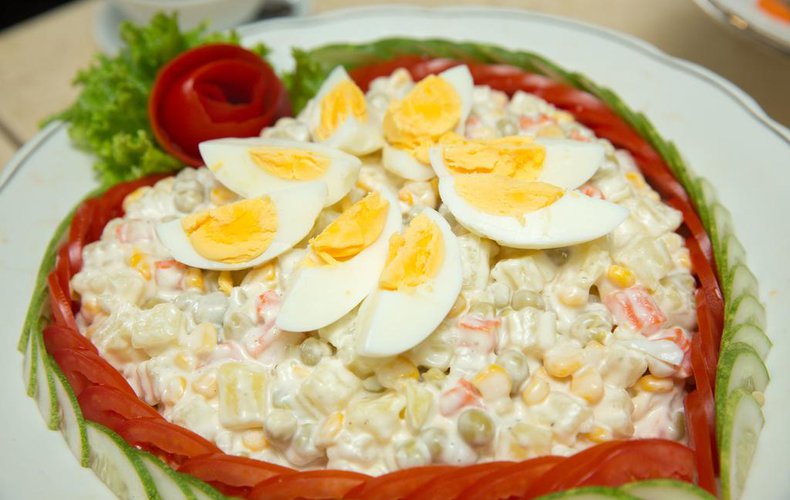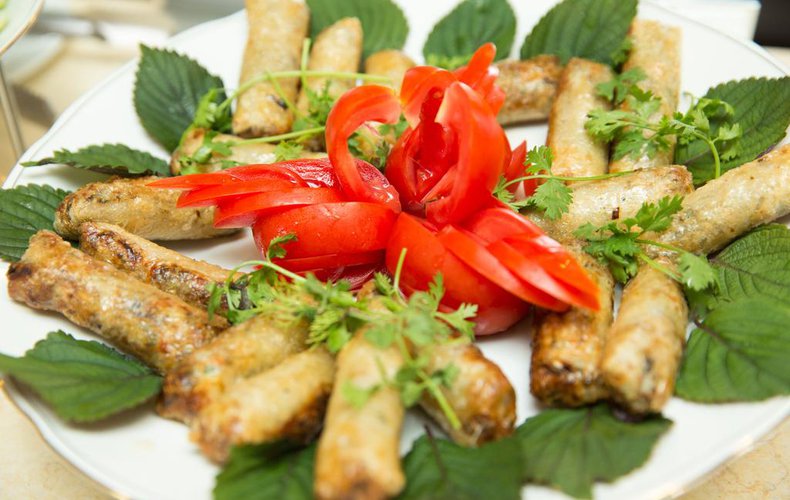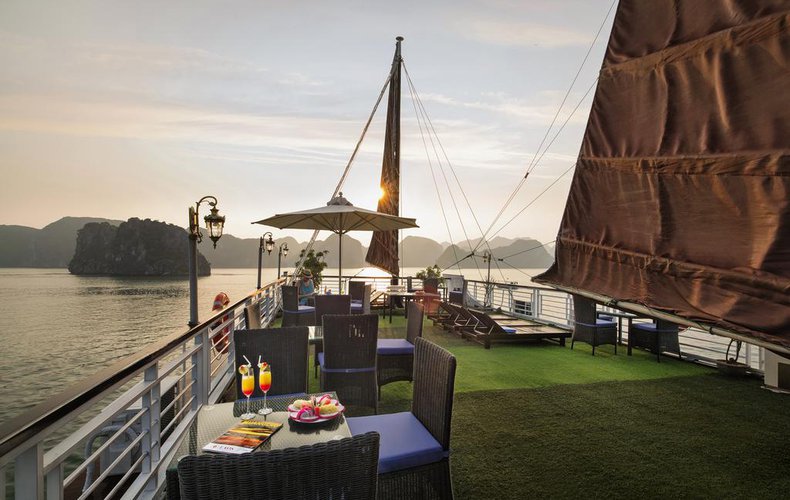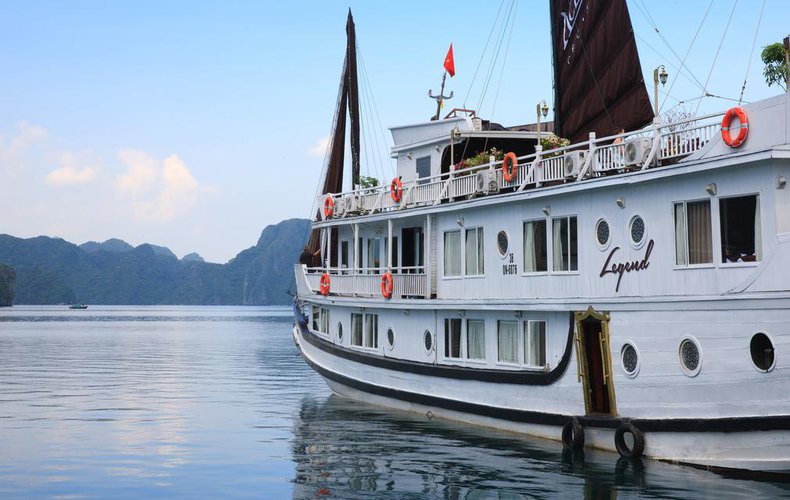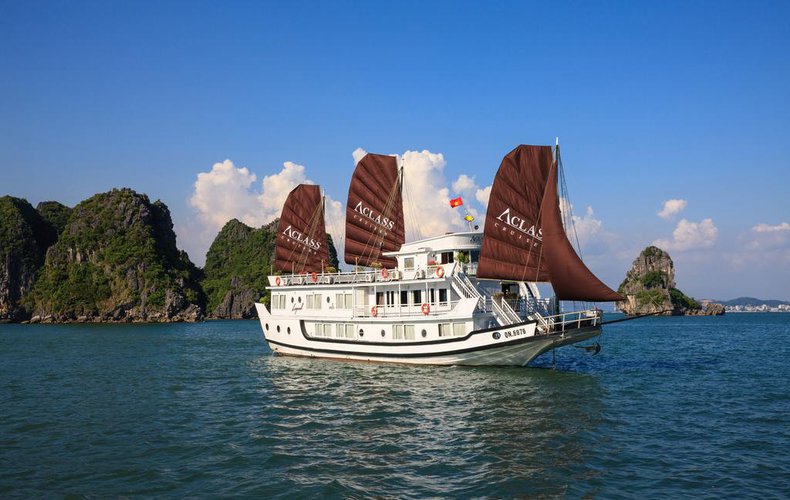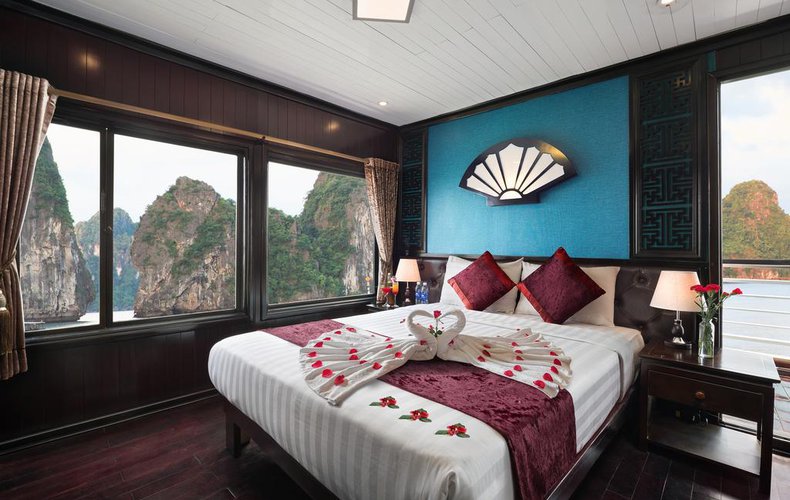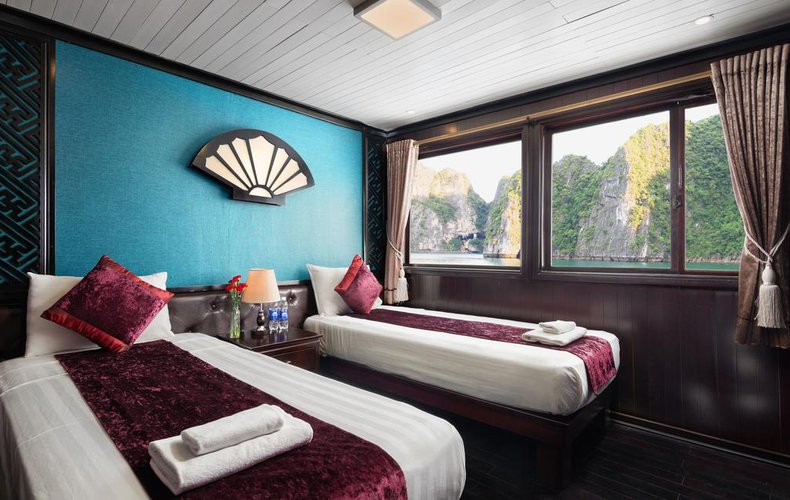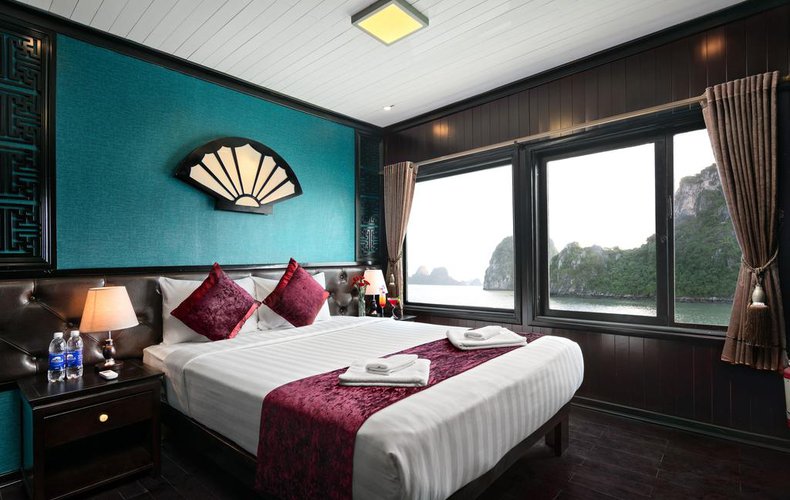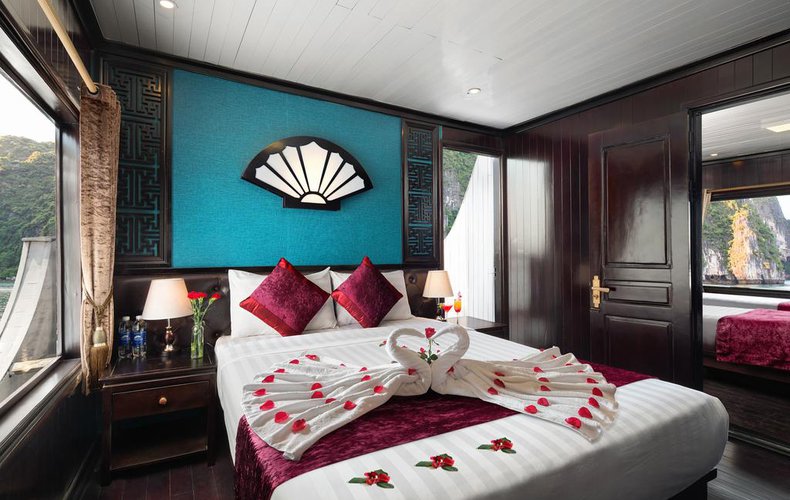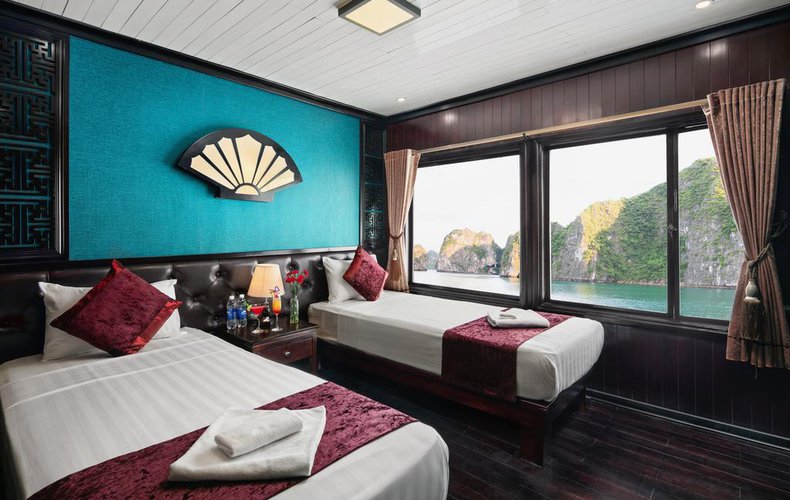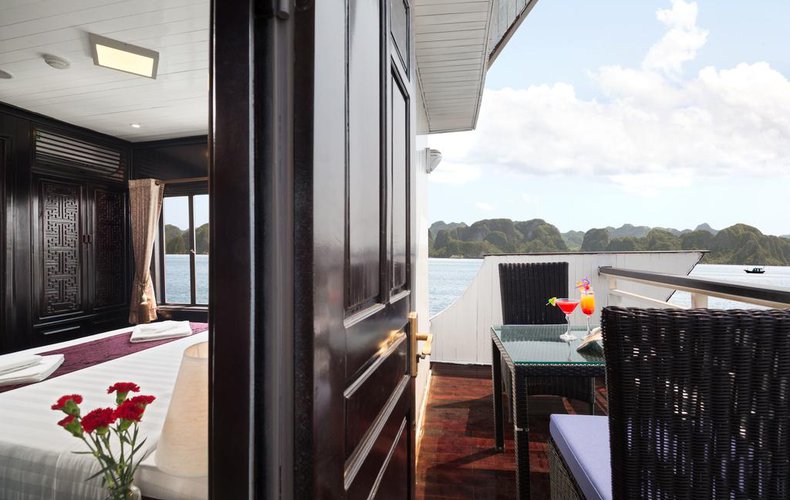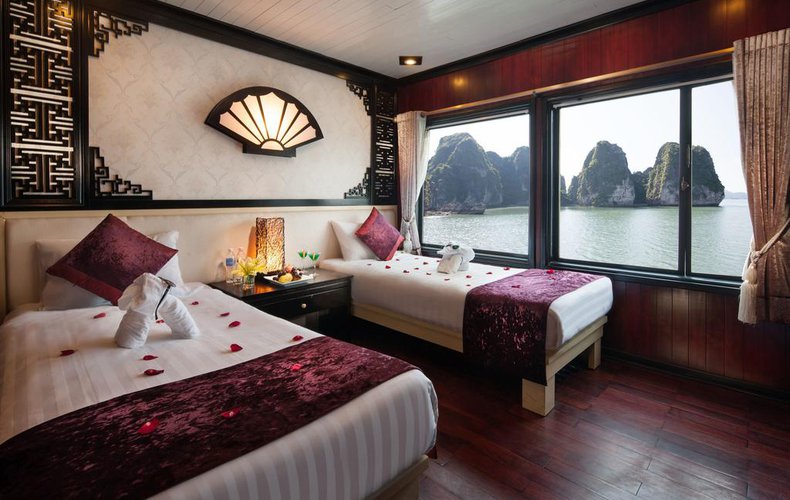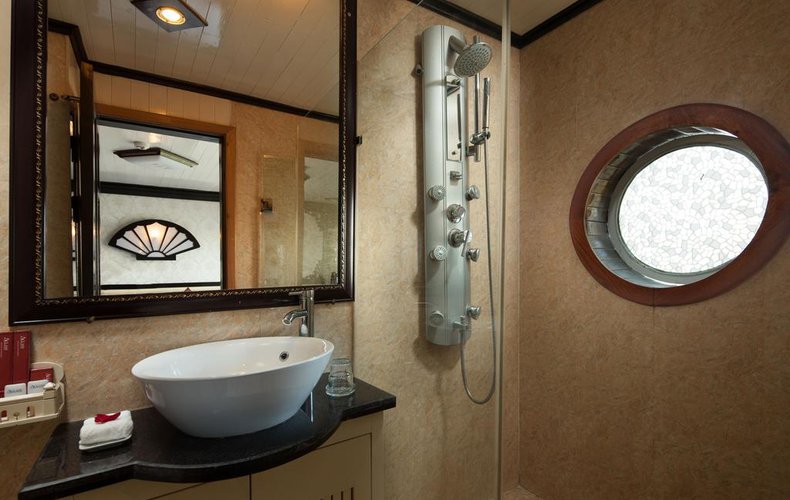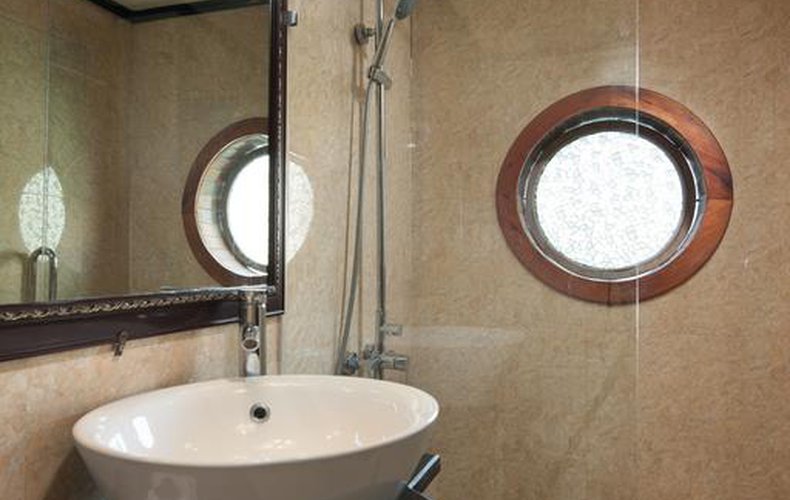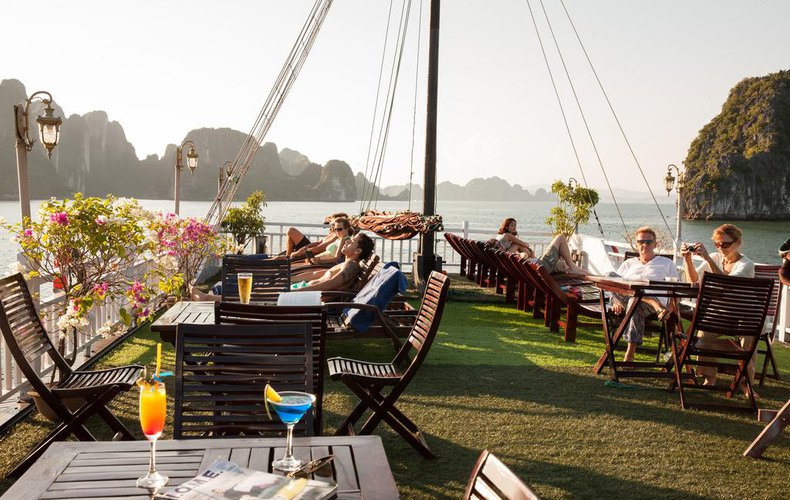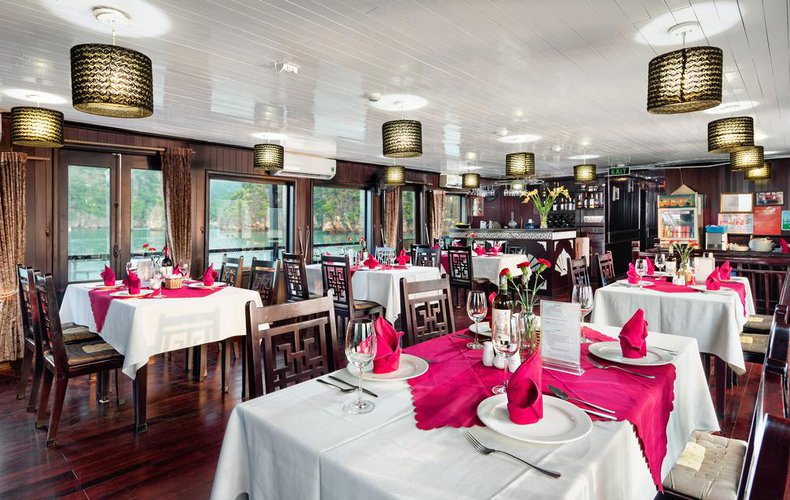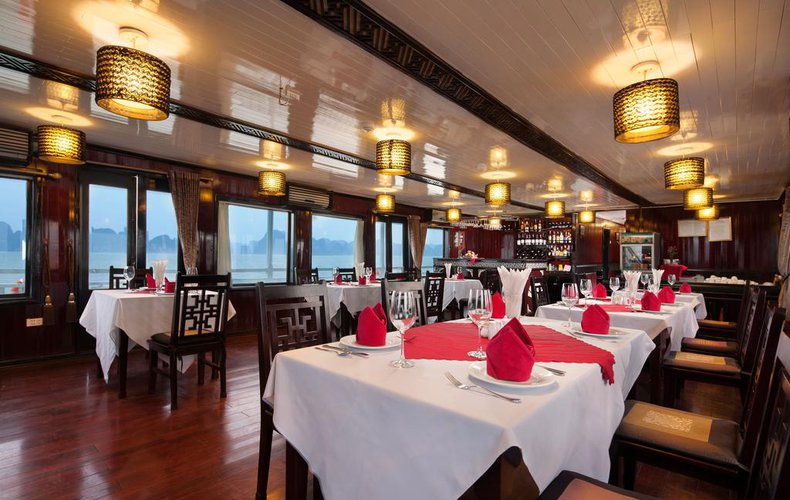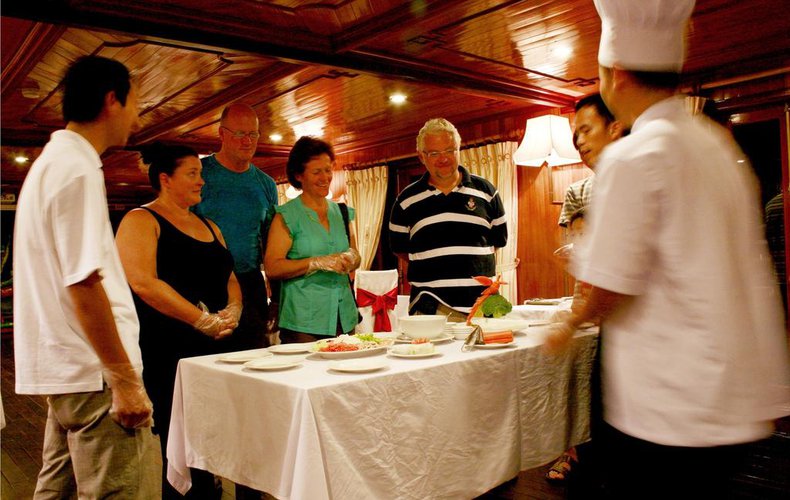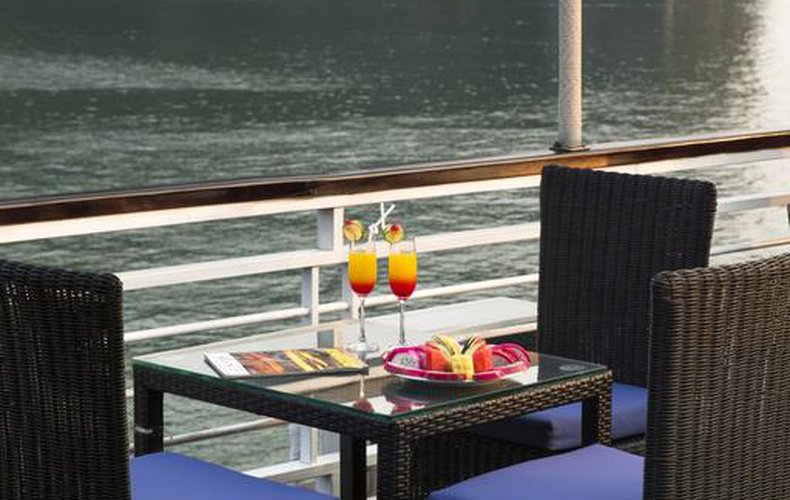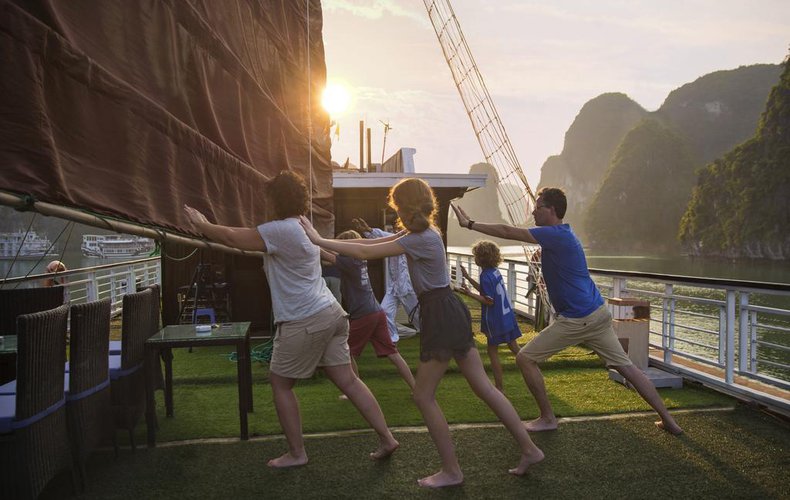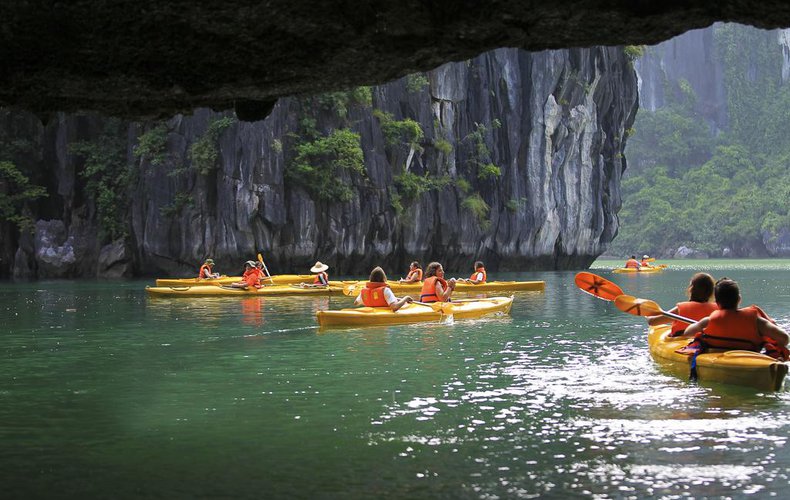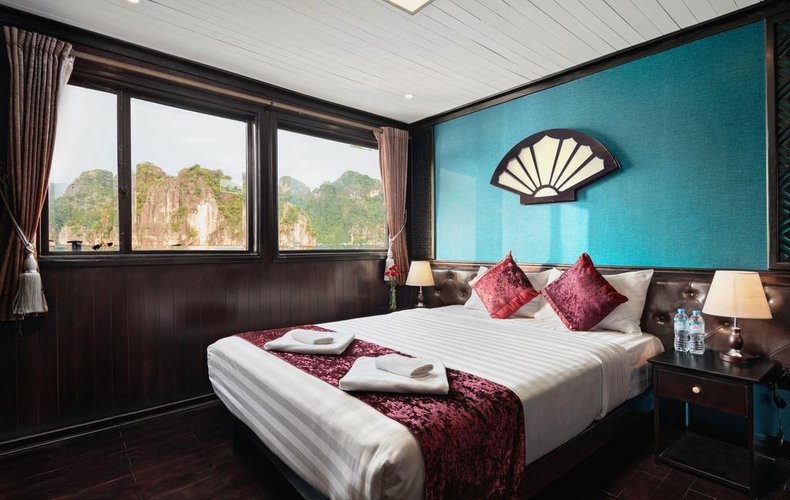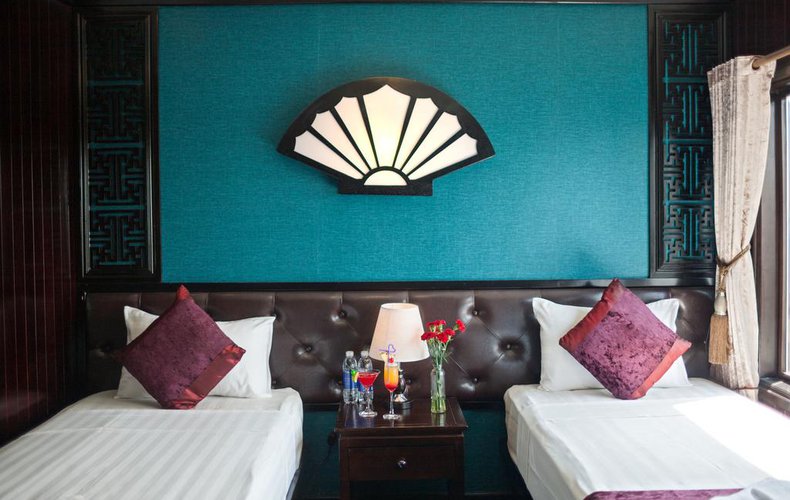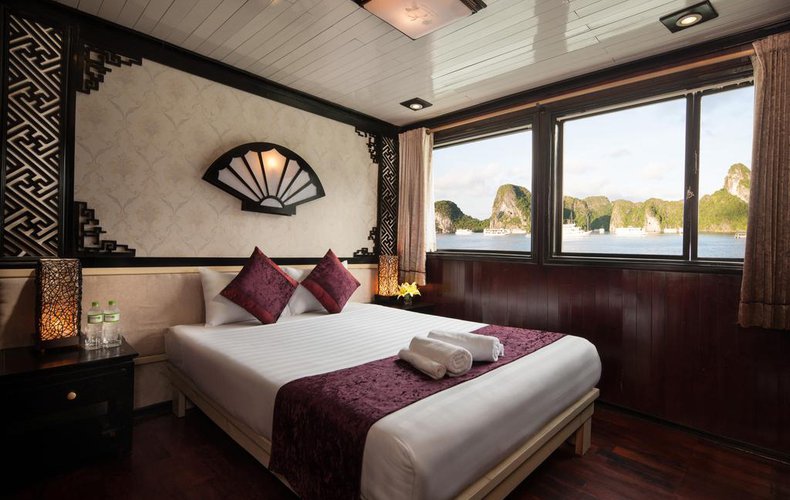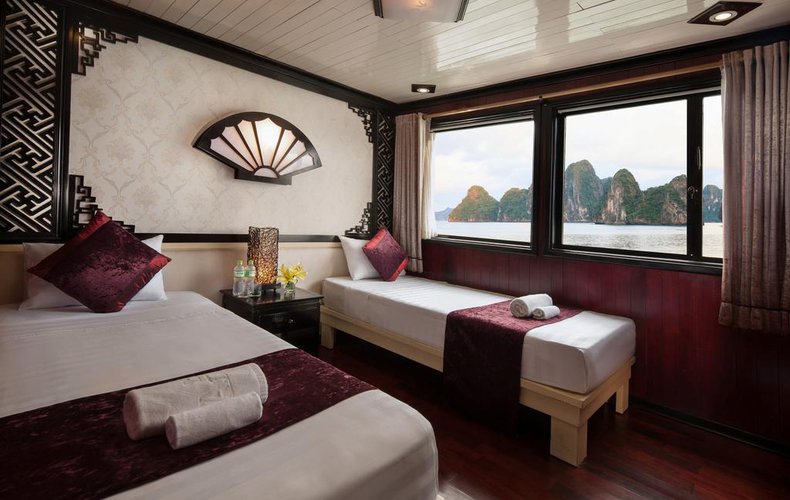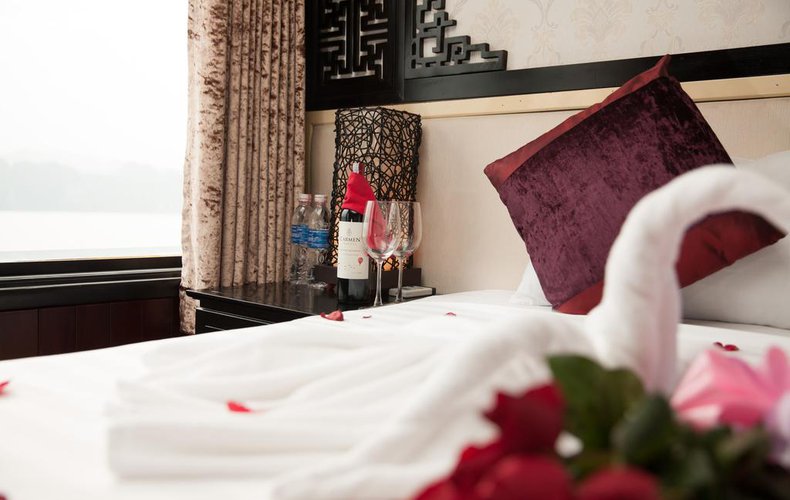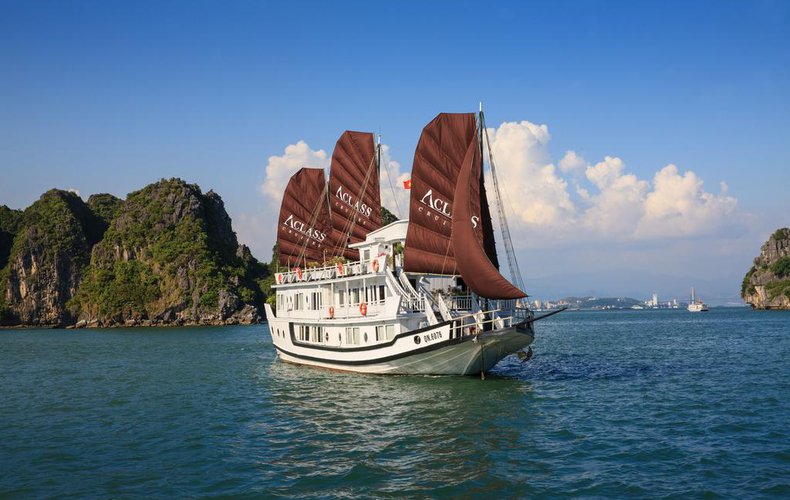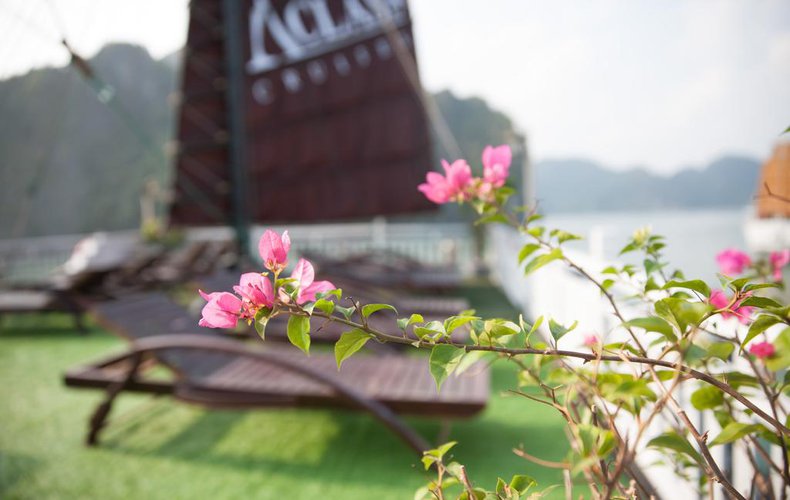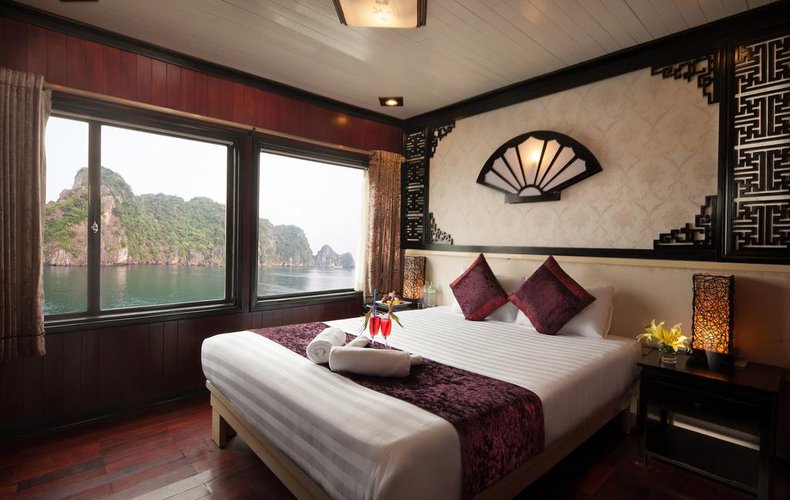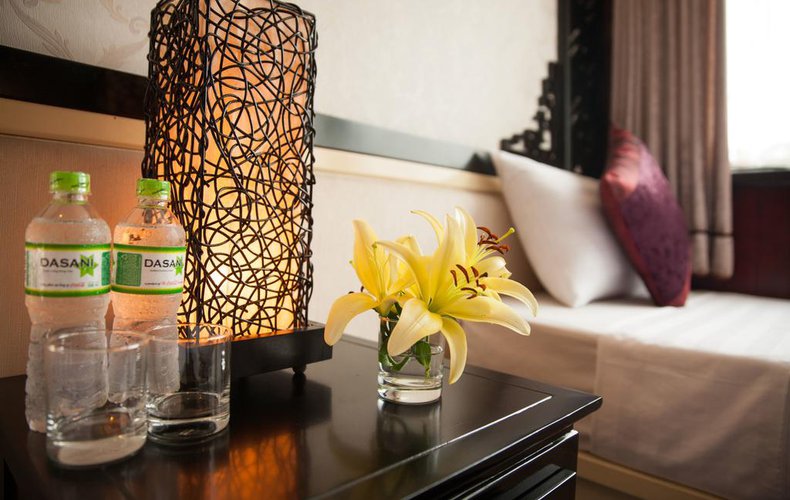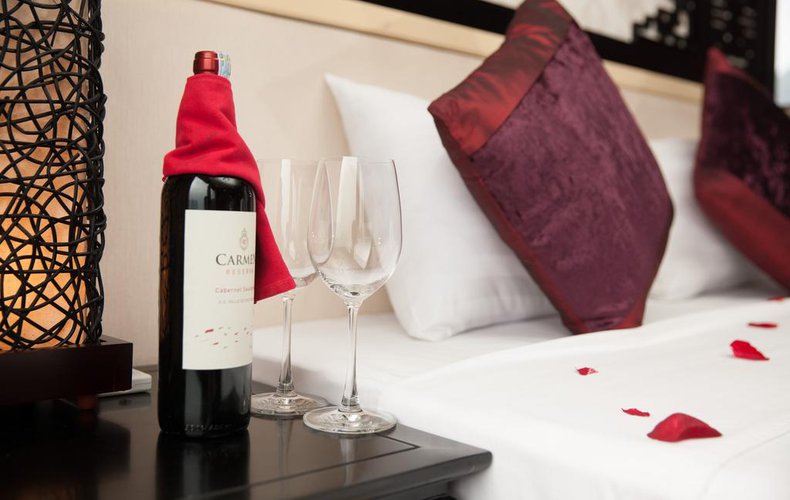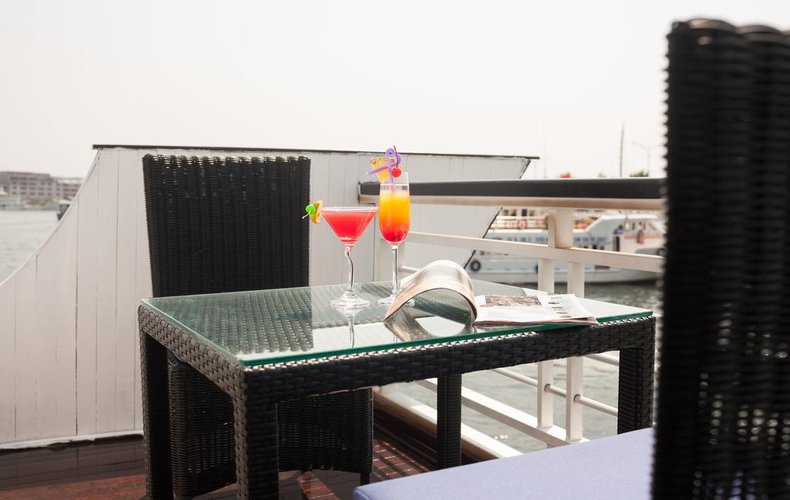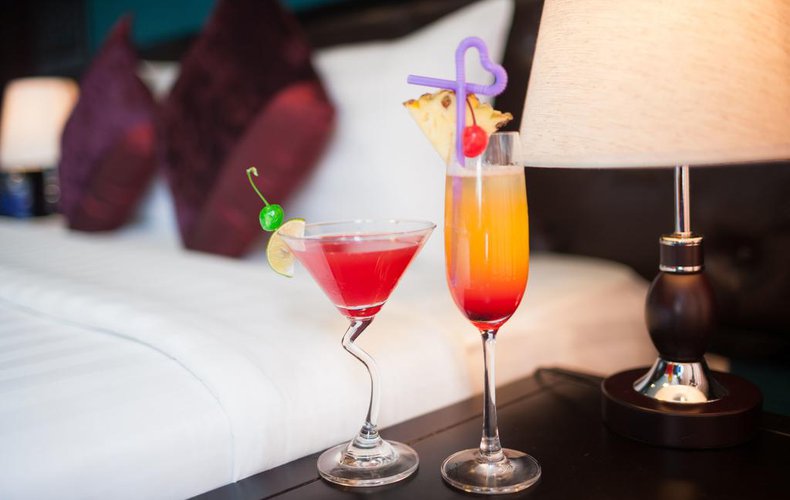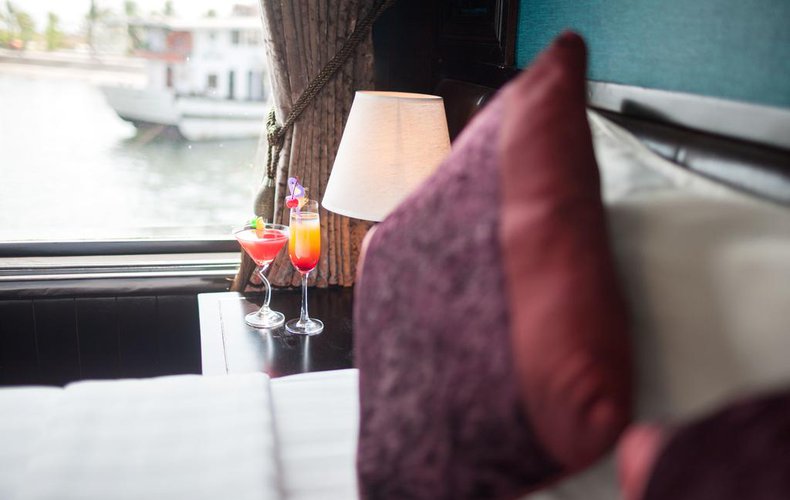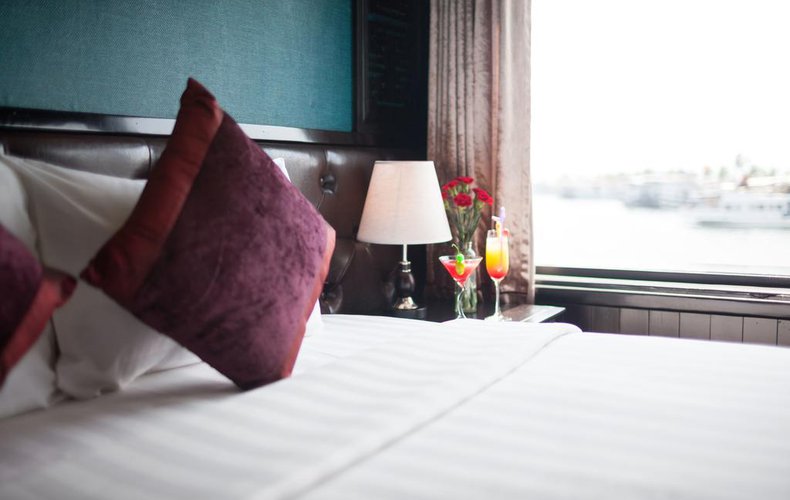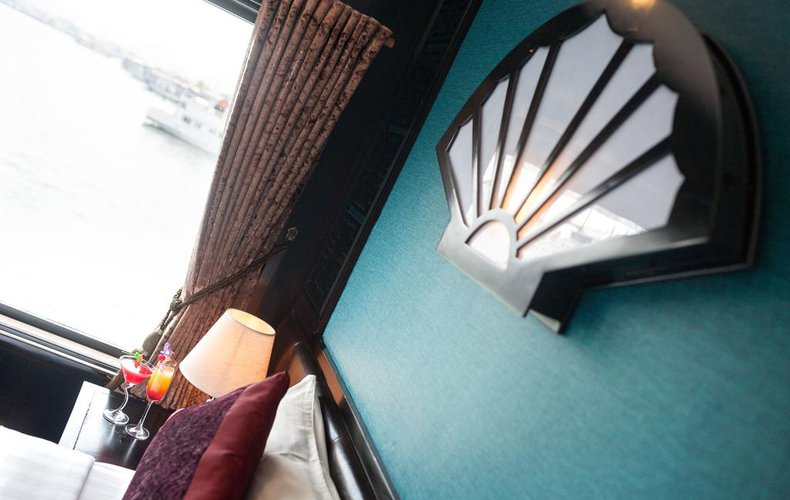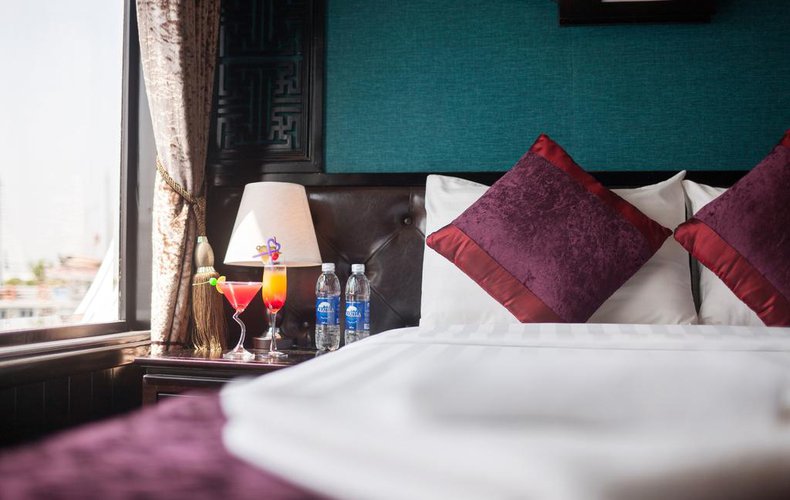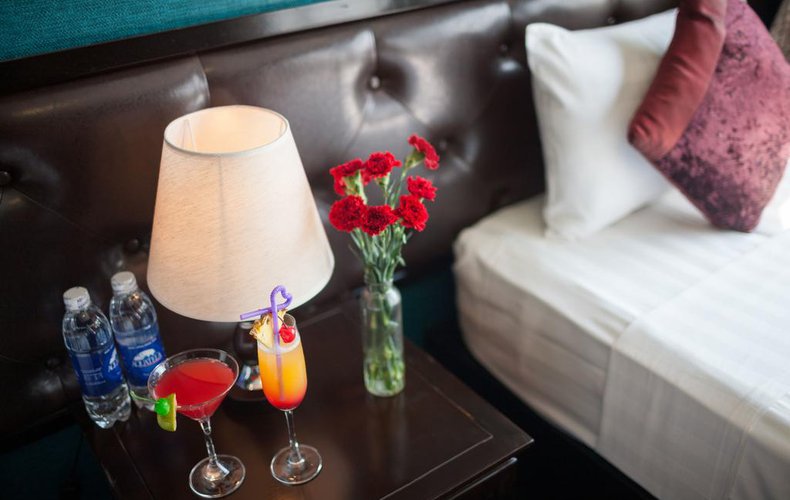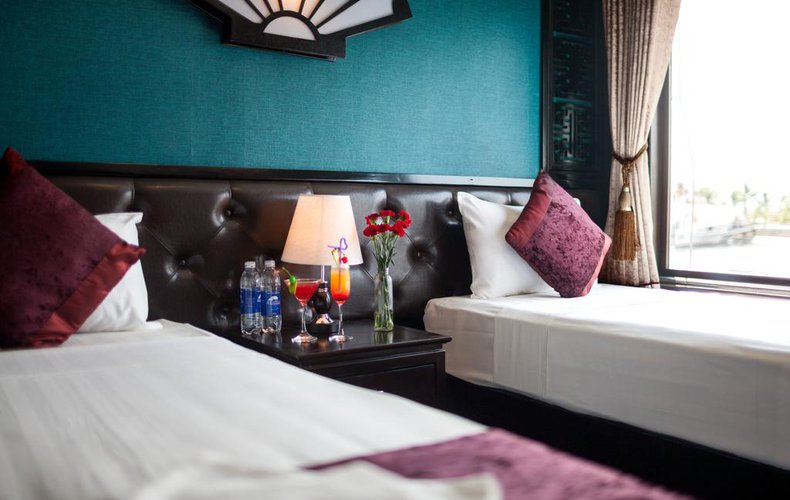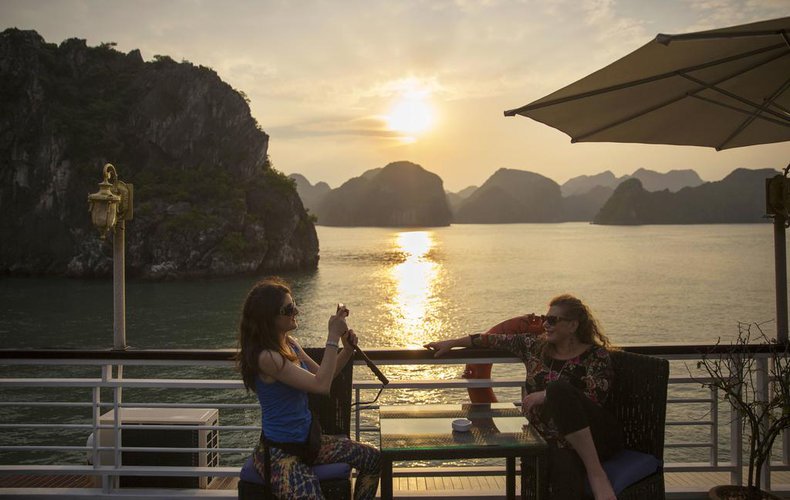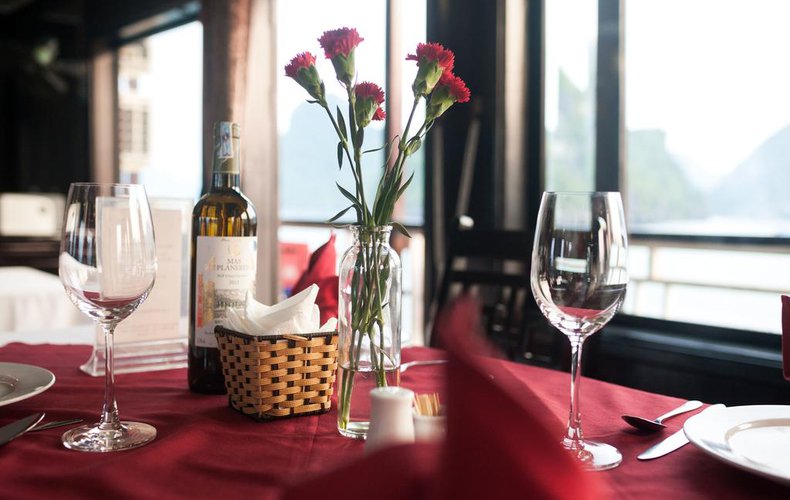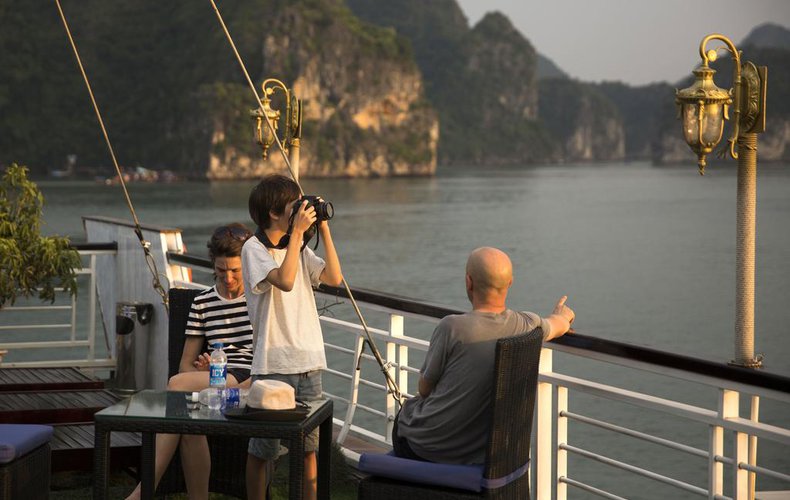 8.6/10
Service & facilities
Having the ability to cater to most types of passengers, to be found on Aclass Legend cruise is a range of modern comforts and recreational amenities. There are a bar & restaurant, a reception area equipped with large windows, a sundeck with a relaxing area for doing tai chi, sunbathing, and a cozy outdoor bar with light music for drinking.
Designated smoking area
Air conditioning
Non-smoking throughout
Heating
Safety deposit box
Family rooms
Non-smoking rooms
Newspapers
8.6/10
Cabin quality
This sleek cruise has 14 fully-appointed cabins that have wooden floor, a private bathroom, and other necessary facilities. While deluxe cabins on the first deck have spacious windows, premium cabins on the second deck provide convenient access to the dining room and bar, and the connecting suite cabins are especially family-friendly with two connecting rooms and a private balcony.
| Room Type | Maximum | Size |
| --- | --- | --- |
| Deluxe Twin Room | 2 adults, 0 Children | 15 sqm |
| Premium Double Room | 2 adults, 0 Children | 16 sqm |
| Premium Twin Room | 2 adults, 0 Children | 16 sqm |
| Suite | 2 adults, 0 Children | 32 sqm |
8.7/10
Food & Drink
The dining area is designed with private tables made from precious wood. Meals served onboard are traditional Vietnamese and Western cuisines. In addition, the cozy bar is a wonderful place to savor cocktails, spirits, beers, and wines.
8.3/10
Value for money
Premium twin room costs from US$390 and connecting suite costs from US$456.
Access for people with disabilities?
There are facilities for disabled guests.
Family-friendly?
The connecting suite cabins are suitable for families with children and small groups. Children aged under 4 years old are free of charge and sharing the room with parent/s.
Children from 12 years old and above are charged as an adult.
Last updated: December 13, 2019
MORE CRUISES IN HALONG BAY
Frequently asked questions
1.

What are the activities onboard?

There are a lot of things to do onboard such as squid fishing, tai chi, board games, film, cooking class, sunset party, and reading.
2.

Can I pay by credit card?

Yes, the cruise accepts payment by all cards.
3.

Can disabled people get on the cruise?

Yes, Aclass Legend cruise welcomes guests with disabilities and has facilities for them.
4.

Are there any facilities for children?

Yes, the playground offers games and toys for children.
5.

Can we hire Aclass Legend cruise?

Yes, the cruise is suitable for small groups with private tours. However, it is subject to availability and schedule. Please contact the cruise directly for more details.