Media gallery
" The pioneer on Halong Bay, Bai Tho Deluxe Junk can be considered a traditional hub with old-fashioned style, Vietnamese detailings, and ordinary excursions. Indeed, this wooden boat gives a real insight to the off-the-beaten-track Bai Tu Long Bay. Moreover, budget-minded tourists are able to immerse in cruise basic onboard offerings at a relatively lower price."
Editor Reviews
Pros
+ Bai Tho Junk features old characters in a combination with modern comforts.
+ The crew is accommodating and the food is very good.
+ The cruise makes a great itinerary with spectacular views and fun activities.
Cons
- It takes a long wait to get on the tender boat.
- There is still rubbish in the bay.
Bottom Line
This oriental-style boat is a bit old but fits casual travelers who love a more laid-back cruising experience.
About
Type: Wooden
Launched: 2012
No Of Cabins: 18
Pick Up Time: 8:00 Am
Drop Off Time: 15:00 Pm
Operating Area: Bai Tu Long Bay
Available Tours: 2d1n, 3d2n
Destinations: Thien Canh Son Cave, Vung Vieng Fishing Village

8.9/10
Itinerary & activities
Come on board and enjoy the ultimate cruising adventure to Bai Tu Long Bay. The 2 and 3 leisurely day trips do a huge variety of intrepid voyages to the well-hidden Thien Canh Son cave, Vung Vieng fishing village, and other sightseeing destinations. This also opens up a chance for tourists to take part in various interesting activities such as swimming, kayaking, and rowing bamboo boat.
Evening entertainment
Cycling
Hiking
Fishing
8.3/10
Cruise quality
This wooden junk with sails has operated for almost 10 years and some parts are quite run-down. However, the cruise is still safe and equipped with modern amenities.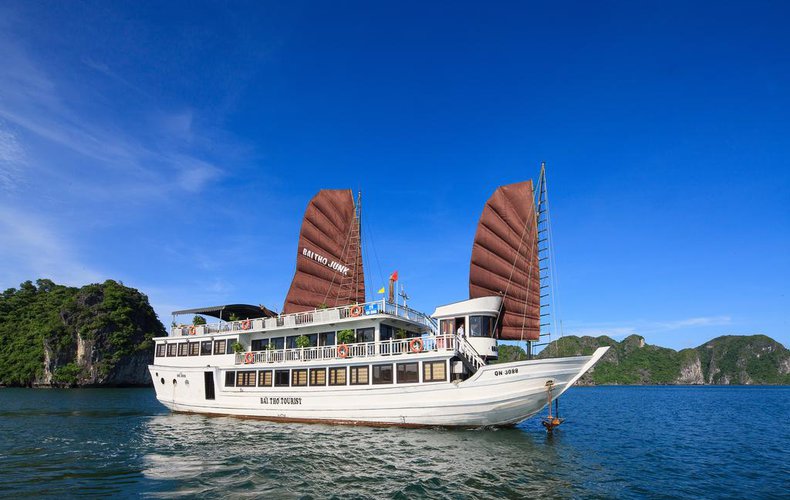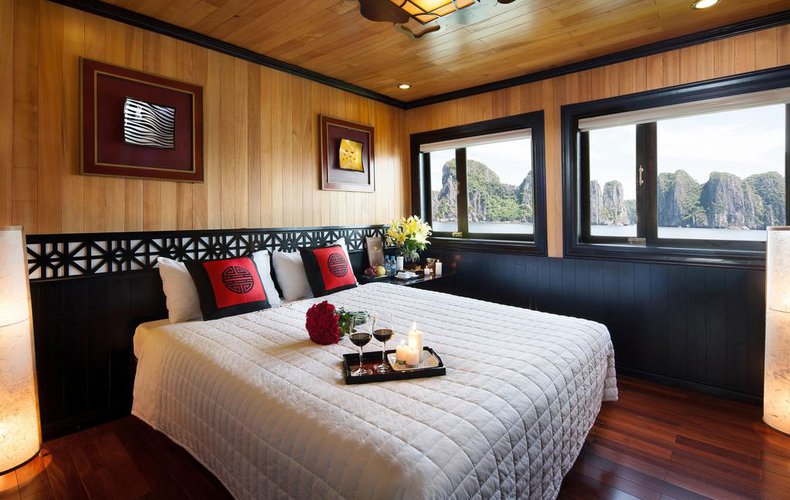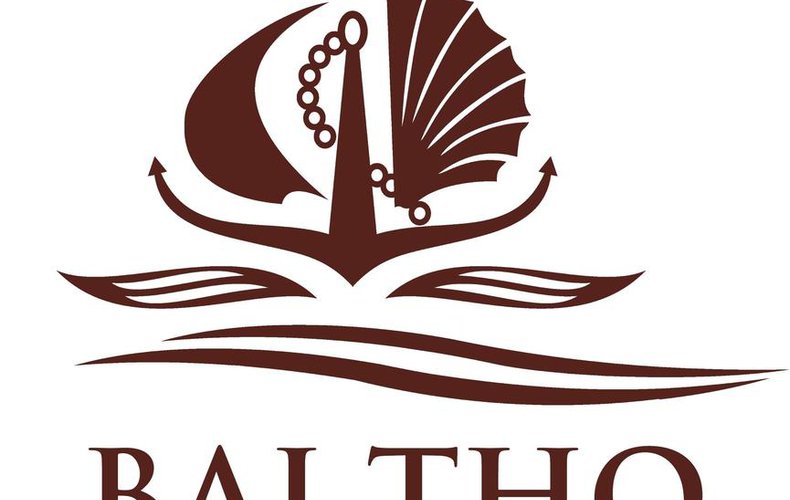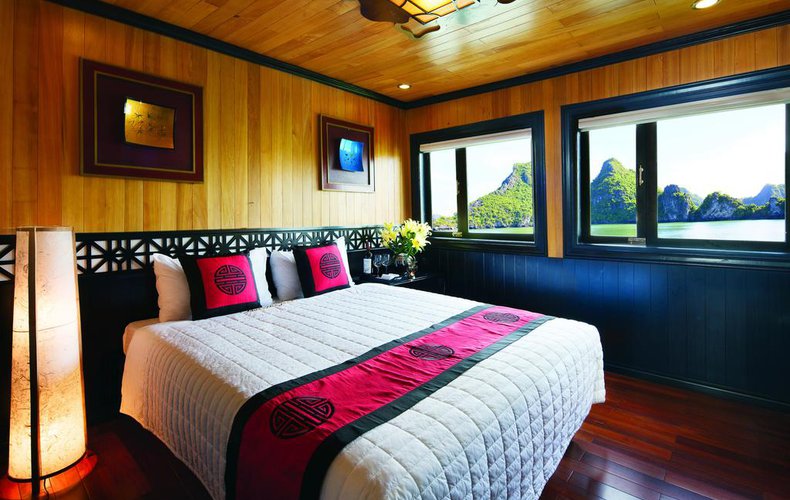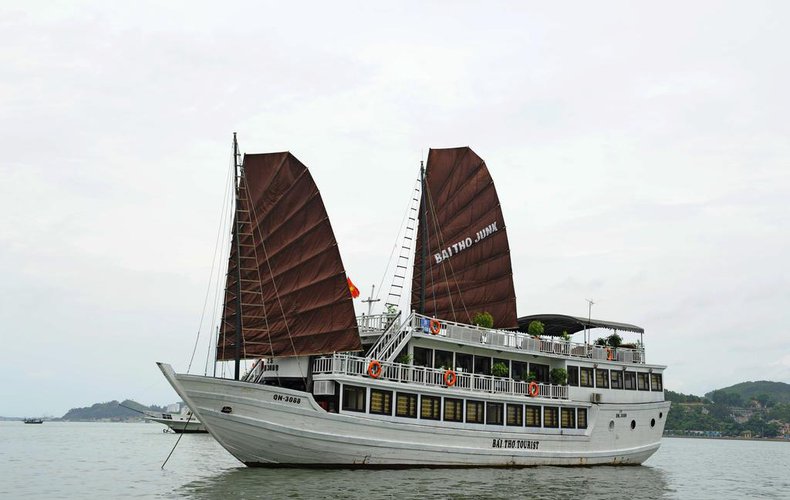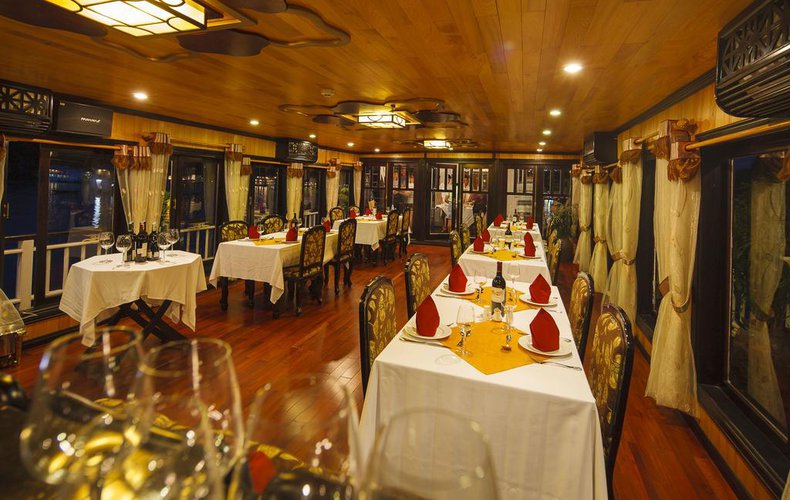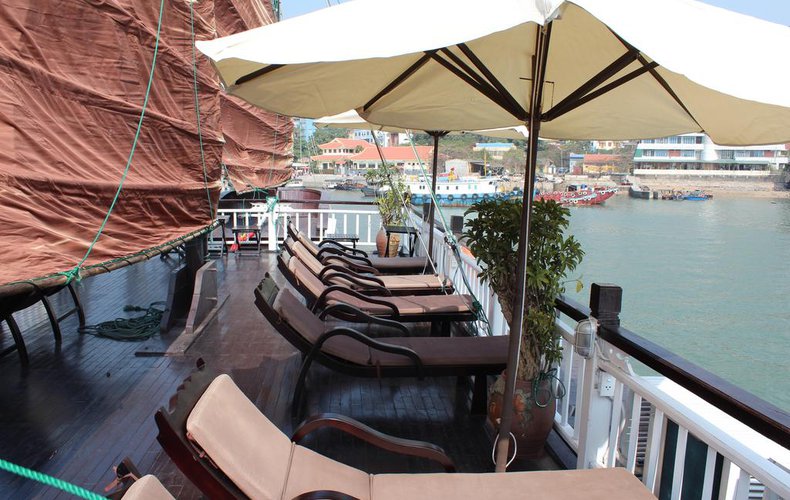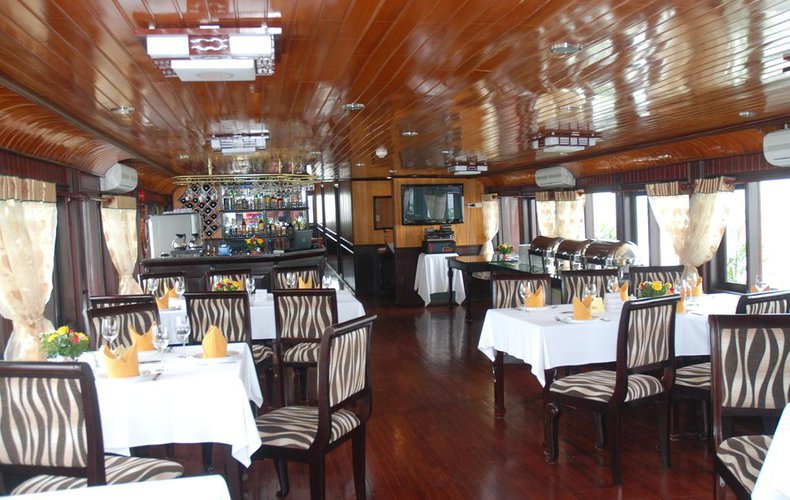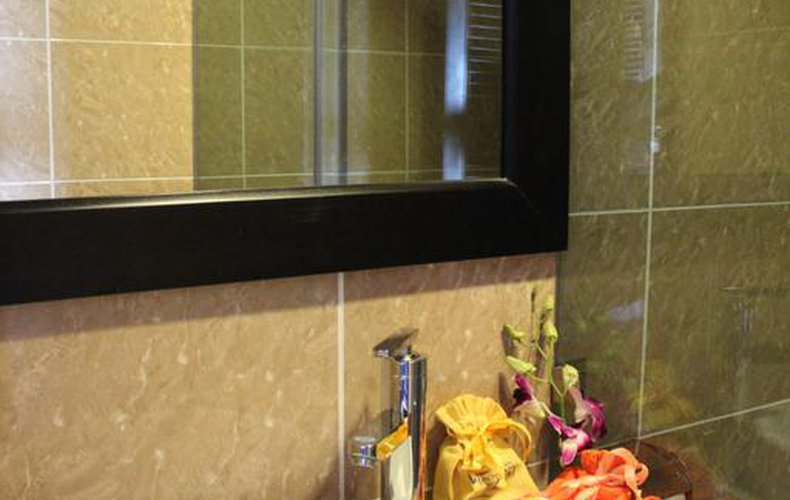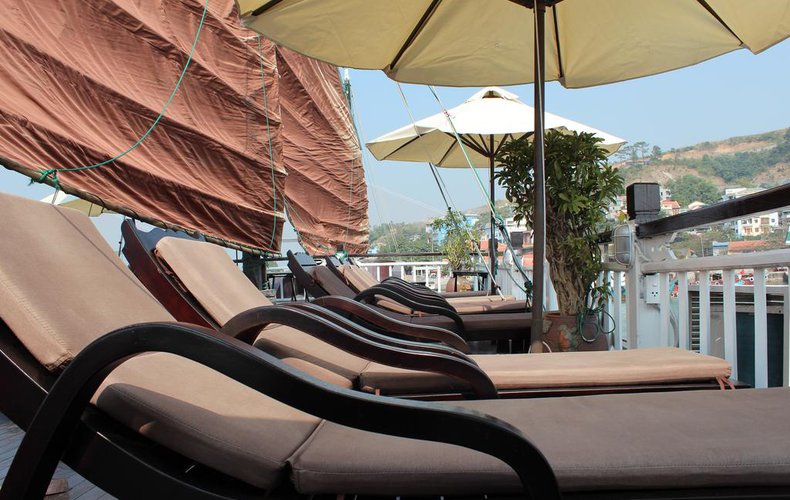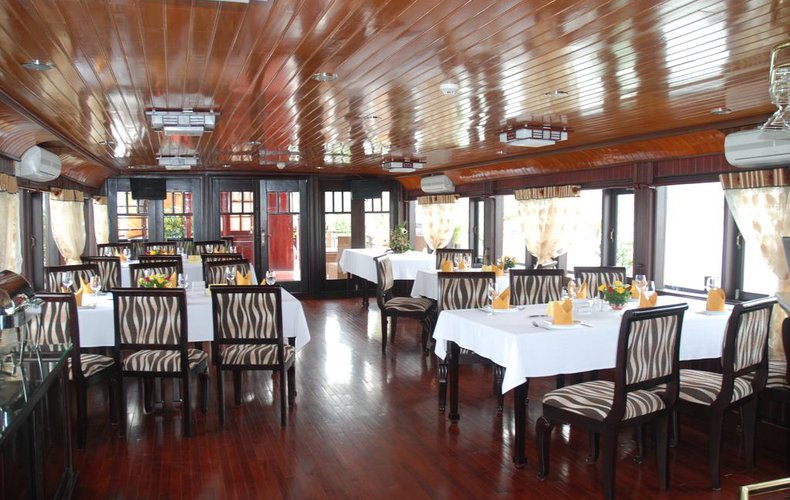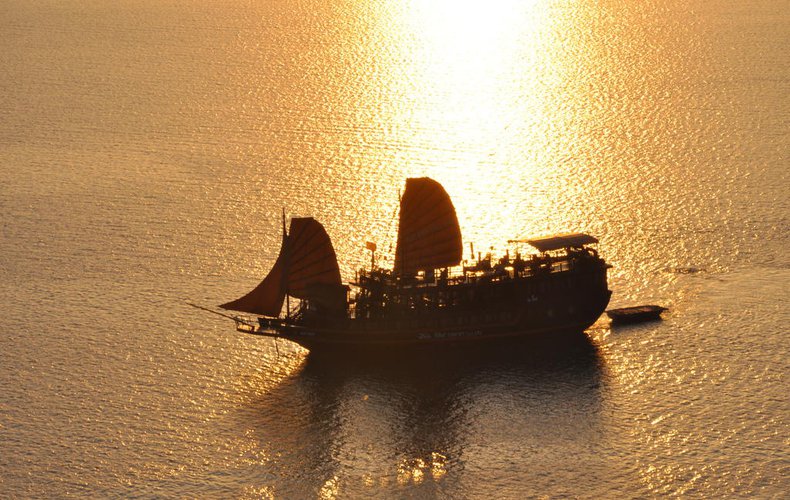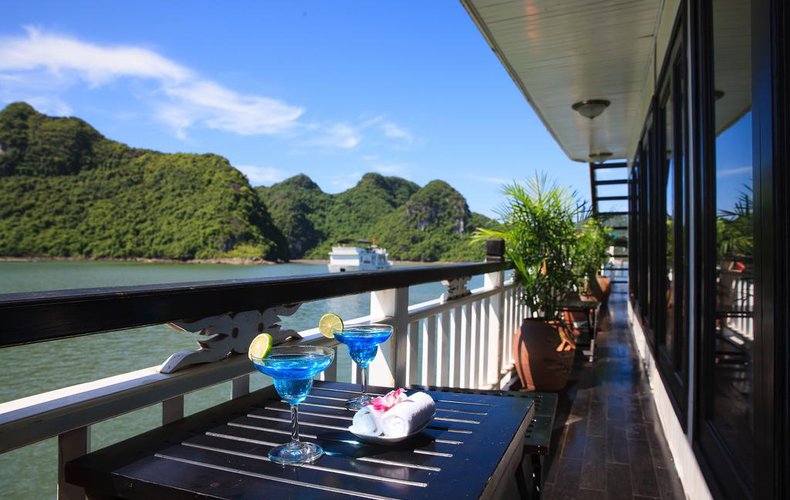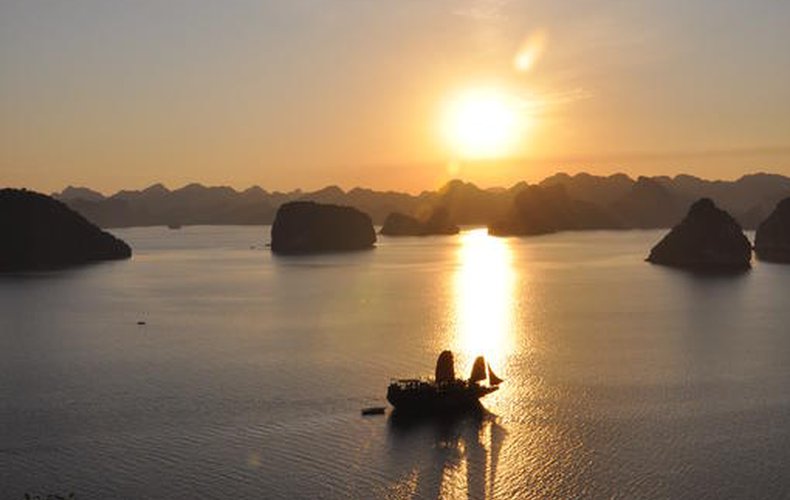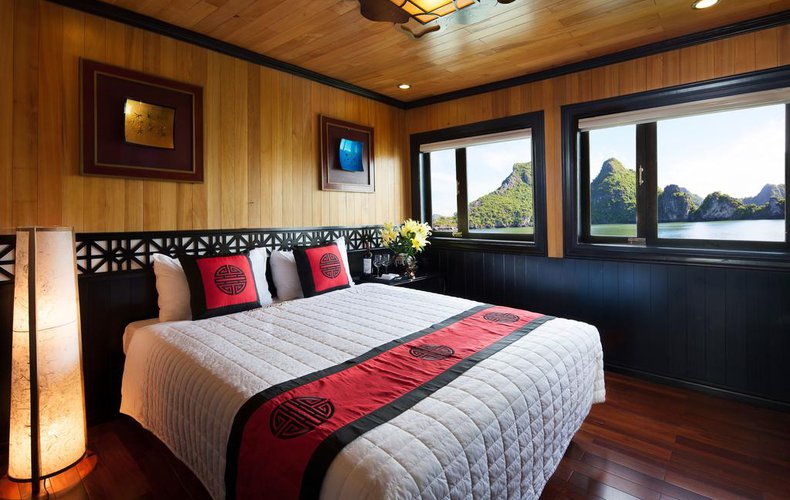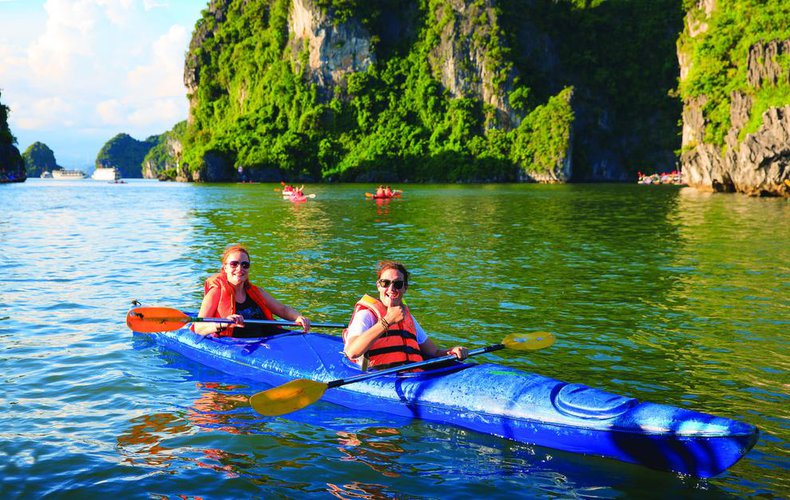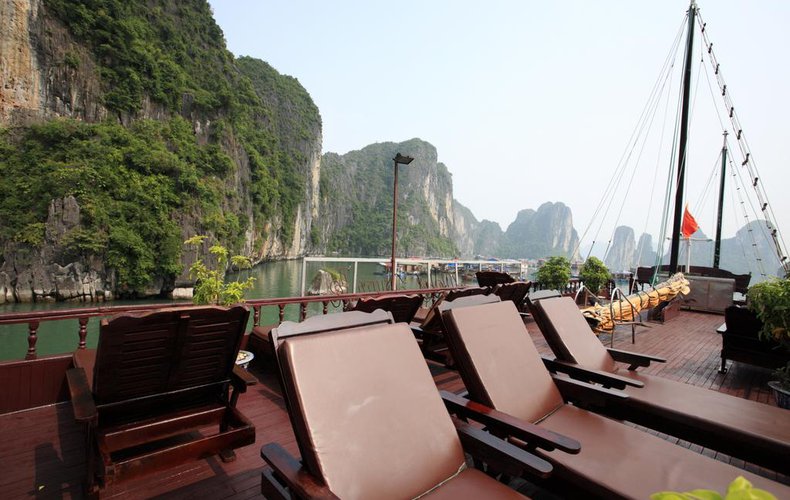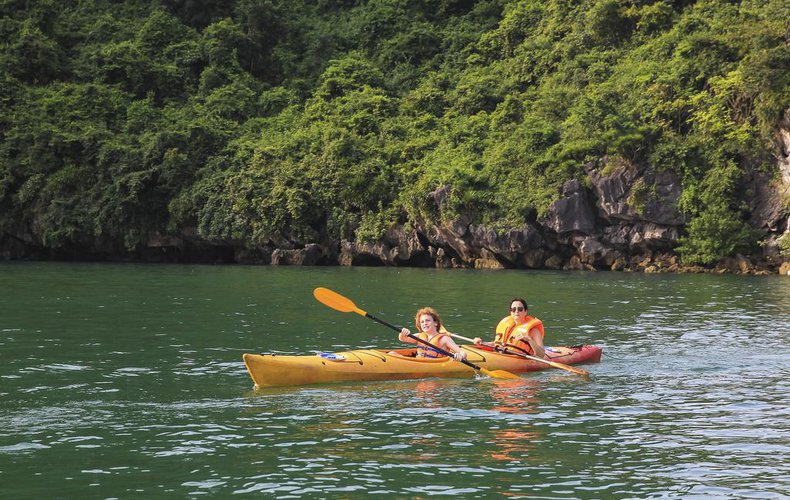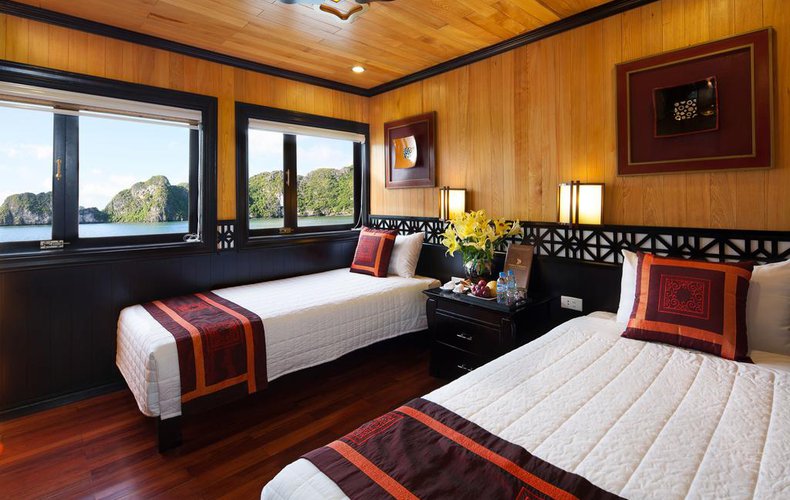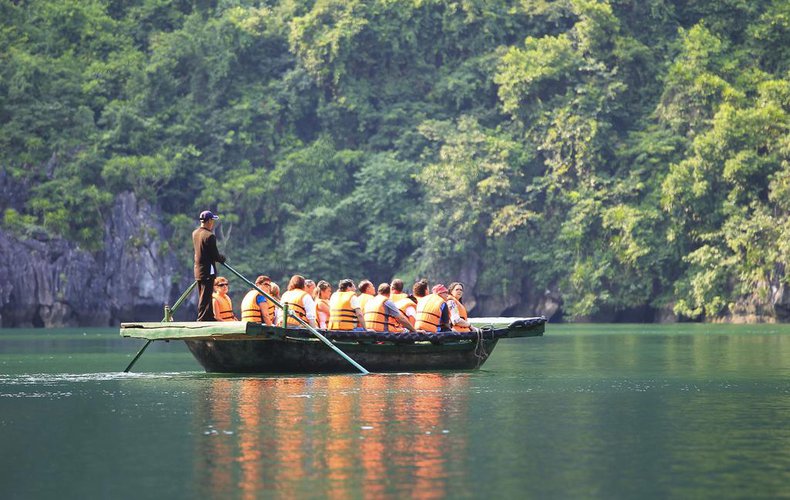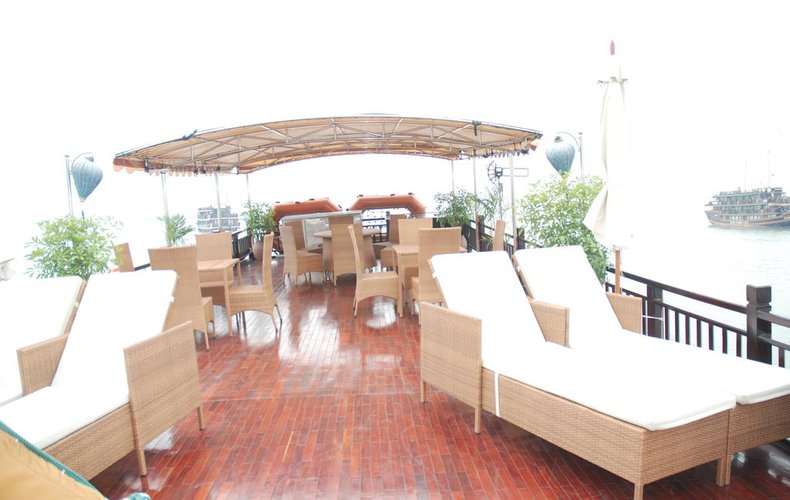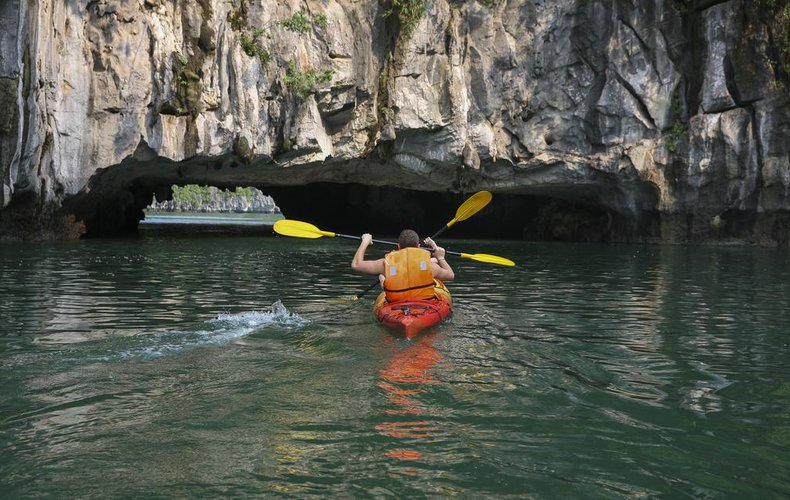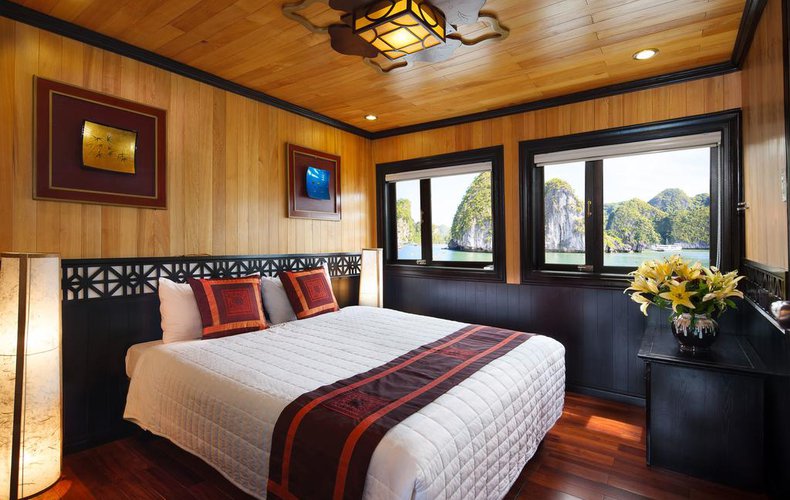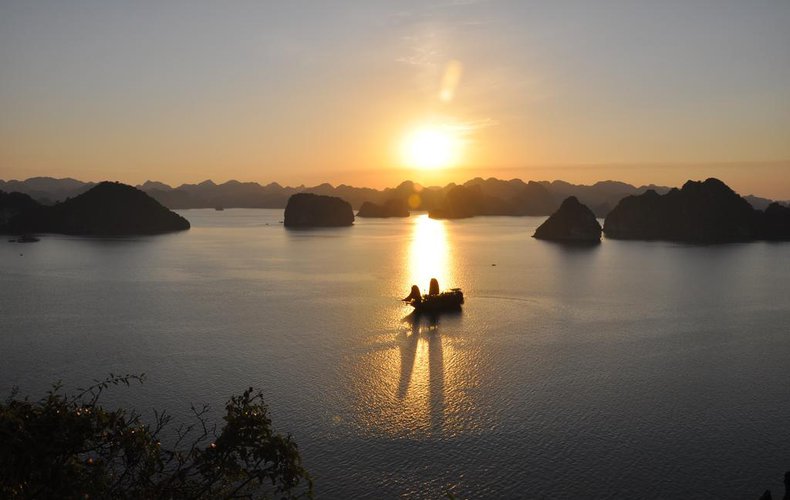 8.0/10
Service & facilities
Belonging to mid-range group, Bai Tho Deluxe junk comprises a handful of decent services and facilities. Guests can find some popular features such as a dining room, a souvenir boutique, a large sundeck, and deluxe cabins. In addition to this, the 24-hour front desk can assist guests with any requests while massage services are available for relaxation.
Shuttle service
Shared lounge/TV area
Airport shuttle (additional charge)
Shuttle service (free)
Designated smoking area
Air conditioning
Heating
Gift shop
Safety deposit box
Bridal suite
Non-smoking rooms
8.3/10
Cabin quality
Deluxe double or twin cabins on the ship boast a cozy setting with many traditional decorative items. The average room size is only 16m2 but the rooms have a big window to enjoy beautiful views from the bed and many in-room equipment.
7.9/10
Food & Drink
The dining room offers main board-meals with authentic Vietnamese and tasty international dishes. Besides that, Bai Tho Deluxe junk is appealing with a pre-dinner cocktail party and cooking class at sunset that guests can savor plenty of delicious drinks and snacks.
7.8/10
Value for money
Deluxe double or twin room with ocean view costs from US$282.
Access for people with disabilities?
Wheelchairs are accessible and the entire unite are located on the ground floor.
Family-friendly?
The cruise provides baby safety gates for children.
Last updated: January 26, 2020
MORE CRUISES IN HALONG BAY
Frequently asked questions
1.

Is kayaking included in the price?

Kayaking in the 2-day journey is excluded from the price.
2.

What can we do on the sundeck?

The sundeck is ideal for activities such as sunbathing, sunset party, go fishing, cooking class, tai chi session, and play board games.
3.

Is parking available?

Yes, a parking garage and secured parking are available at the nearby location.
4.

Is drinks provided along with the meal?

Yes, while mineral drinking water, tea and coffee are included in the price, guests can order other drinks at an additional charge.
5.

How long does it take to drive from Hanoi to Halong Bay?

The cruise shuttle bus takes about 3.5 hours to reach the destination while a private car takes around 3 hours.