Ha Long Legend Boutique Cruise
Media gallery
Cruise overview
Ha Long International Harbor, Sun World Complex,01 Ha Long Road, Bai Chay Ward, Ha Long, Vietnam
View on map
" Ha Long Legend Boutique is a not-to-miss cruise for mature travelers searching for an affordable cruise vacation on Halong Bay. While it cannot compare with other luxury boats in terms of modern facilities and outstanding services, this 3-star cruise provides comfortable cabins and an extraordinary to visit both Halong Bay, Lan Ha Bay, and Bai Tu Long Bay."
Editor Reviews
Pros
+ Ha Long Legend Boutique cruise is a good option amongst mid-range cruises at a reasonable price.
+ The food is delicious, especially vegetarian meals.
+ Staff are friendly and very helpful.
Cons
- The boat is old and small while cabins have a strong unfavorable smell.
- Cleanliness and cruise facilities need improving.
- The cruise team should have more options to keep guests active in the evening.
Bottom Line
Ha Long Legend Boutique cruise has plenty of interesting activities that are suitable for adults.
About
Type: Wooden
Launched: 2015
No Of Cabins: 12
Pick Up Time: 7:30 – 8:00 Am
Drop Off Time: 15:00 Pm
Operating Area: Halong Bay, Lan Ha Bay, Bai Tu Long Bay
Available Tours: 2d1n, 3d2n
Destinations: Titop Island Or Soi Sim Island, Fairy Lake Cave, Halong Pearl Farm, Lan Ha Bay, Bai Tu Long Bay, Surprise Cave

8.9/10
Itinerary & activities
This boutique cruise differentiates itself from the crowd for an all-inclusive sailing route to various landmarks of the Halong Bay area. Guests will get to Titop Island or Soi Sim Island for swimming and climbing. There is also a visit to Fairy Lake cave, Halong Pearl Farm, and Surprise cave that are some of the best-known destinations of Halong Bay. Meanwhile, the visit to Lan Ha Bay is a great opportunity to do kayak and swim in emerald waters. On the way back, visitors can admire the majesty and tranquillity of Bai Tu Long Bay.
Evening entertainment
Water sport facilities (on-site)
Entertainment staff
Hiking
Karaoke
Fishing
Kayaking
Swimming
7.5/10
Cruise quality
The boat itself is run-down and lack of updated amenities. It also needs renovations on both the outside and inside.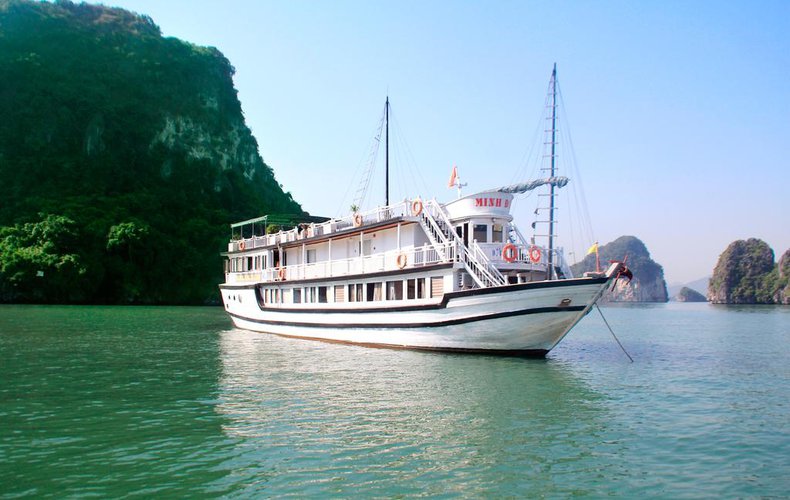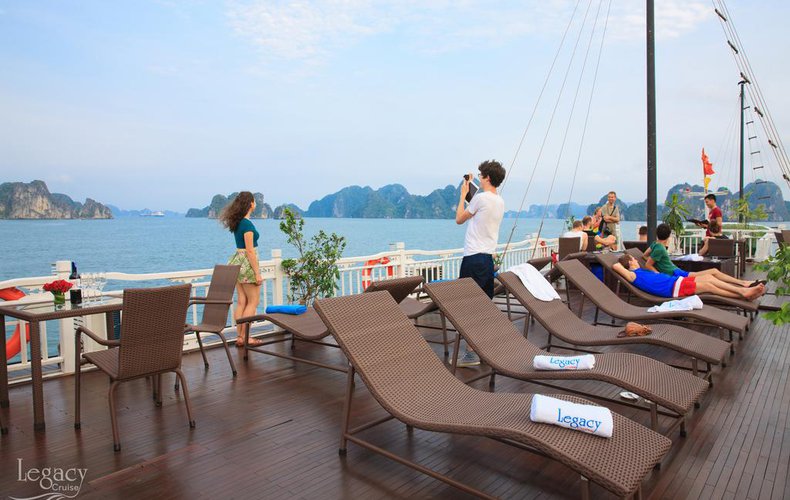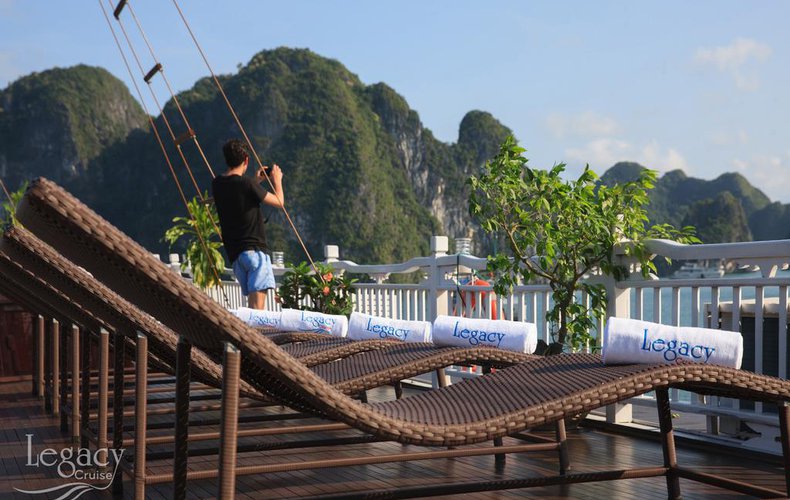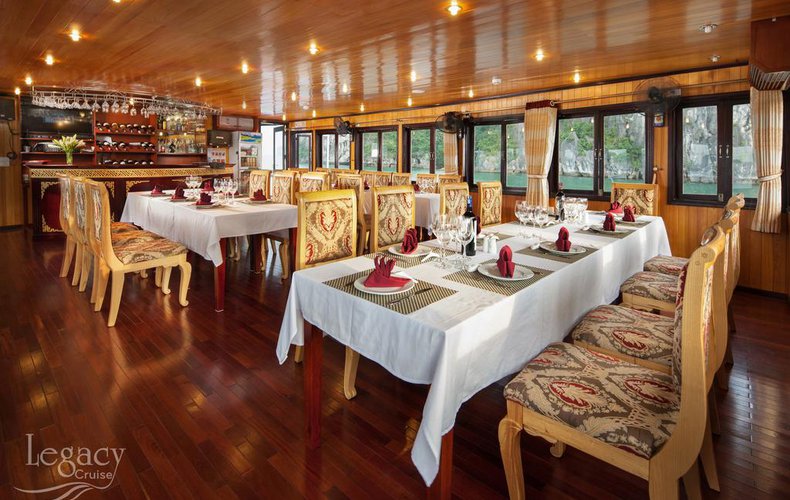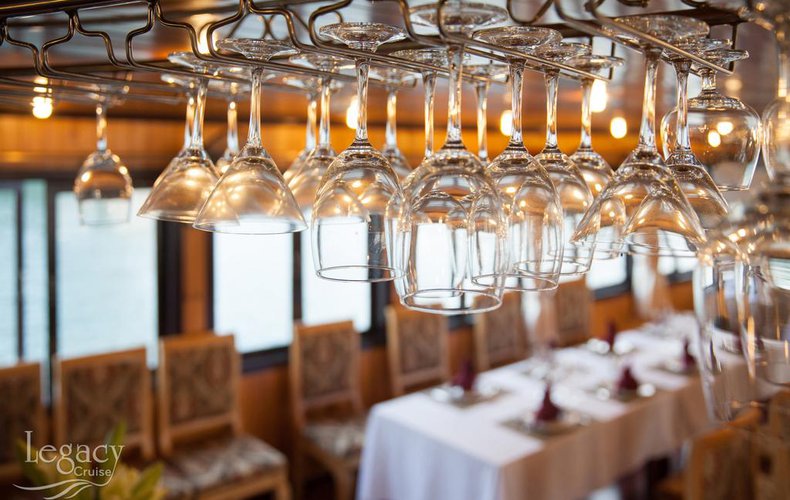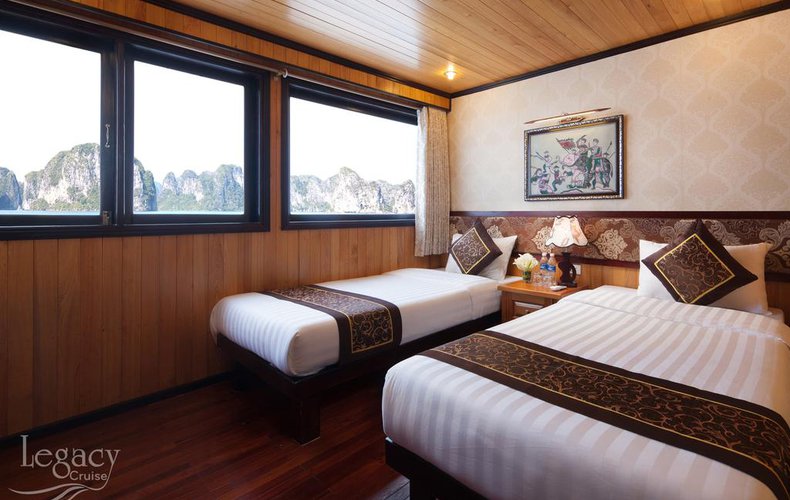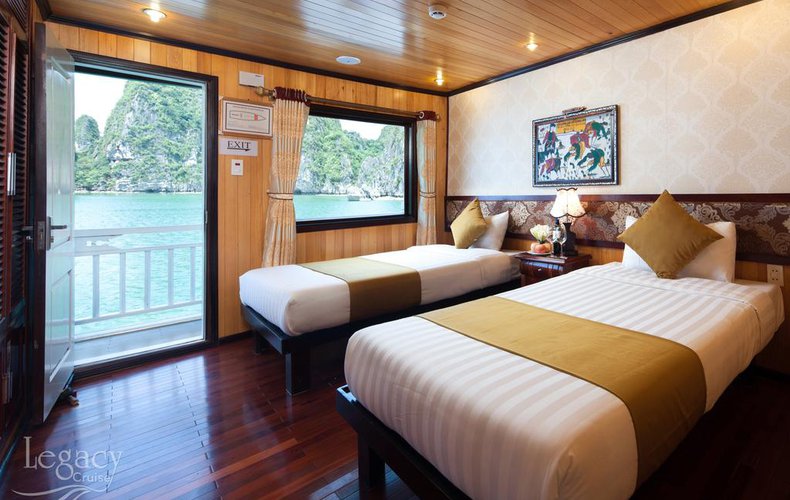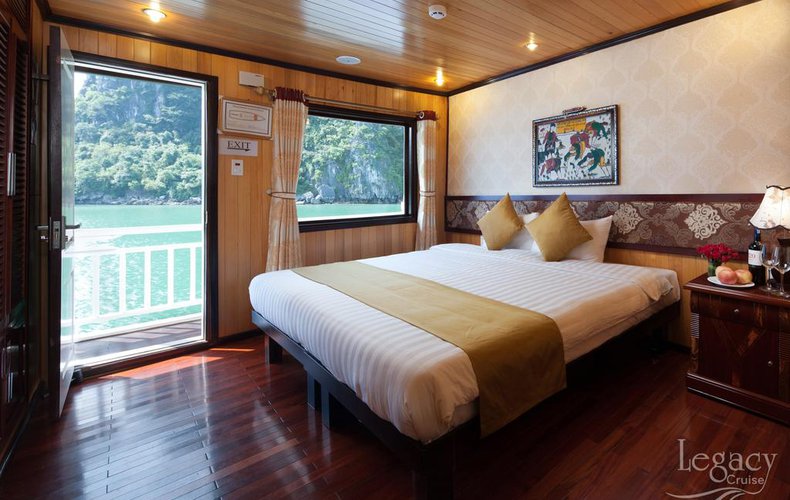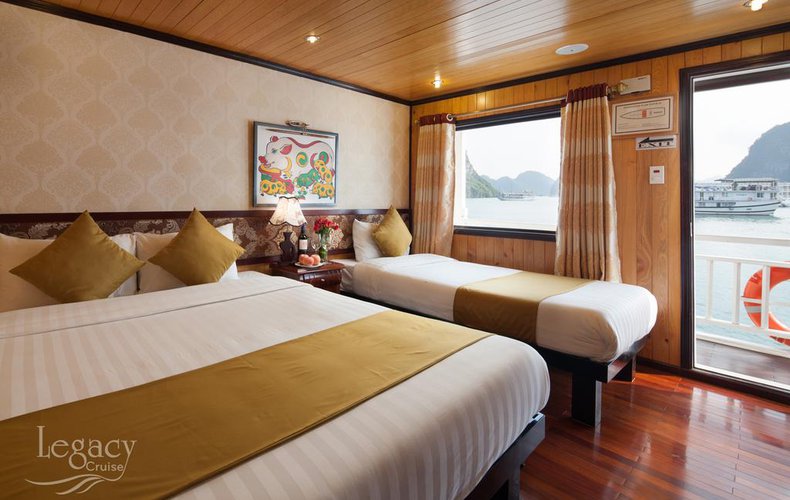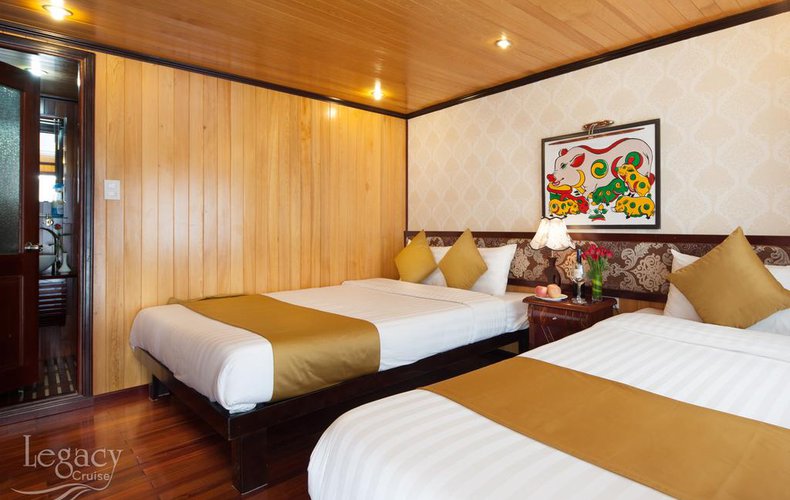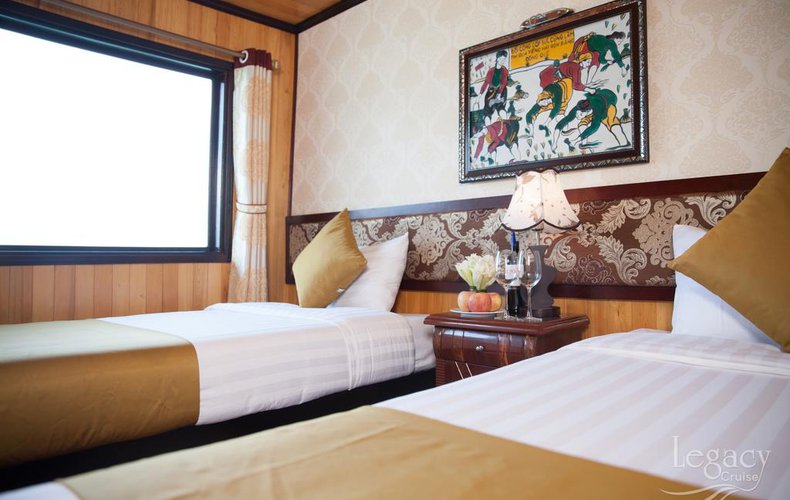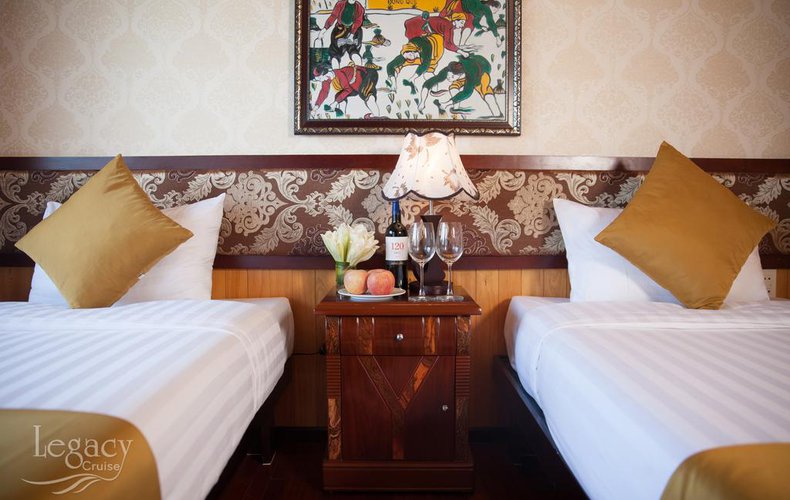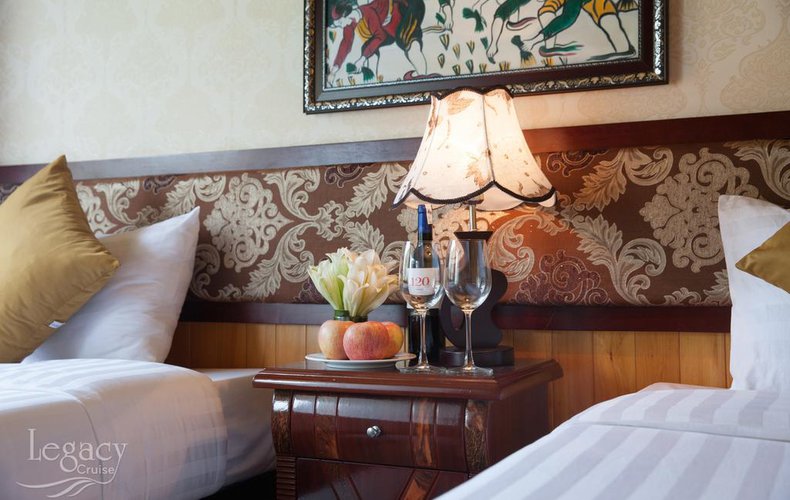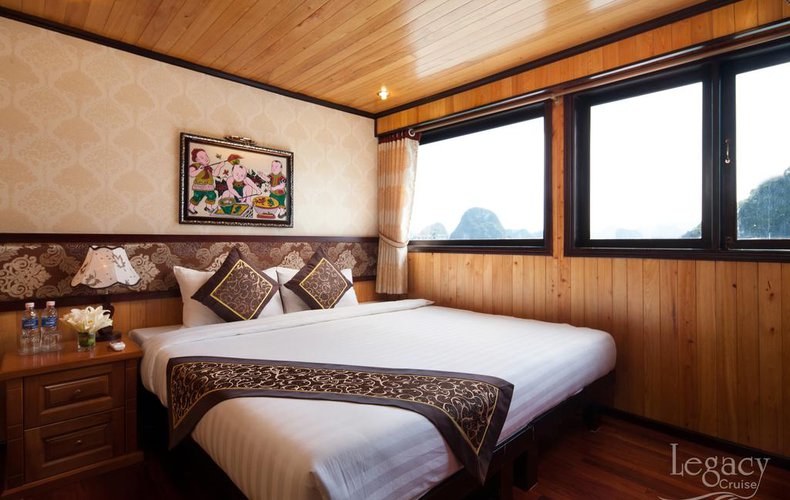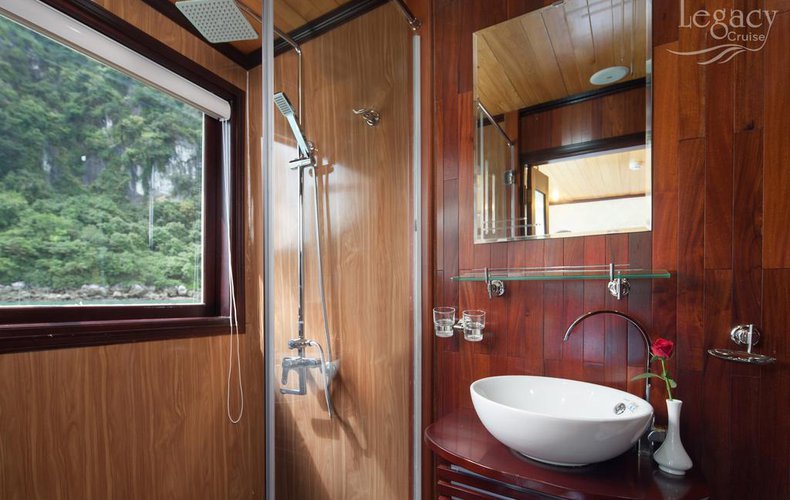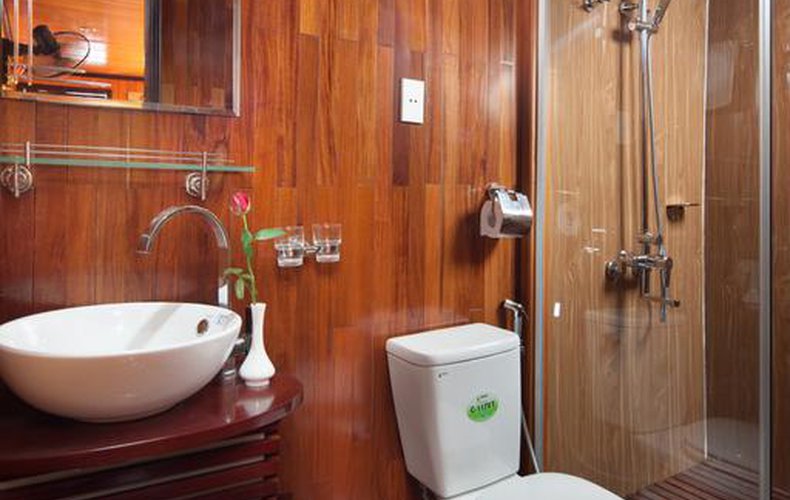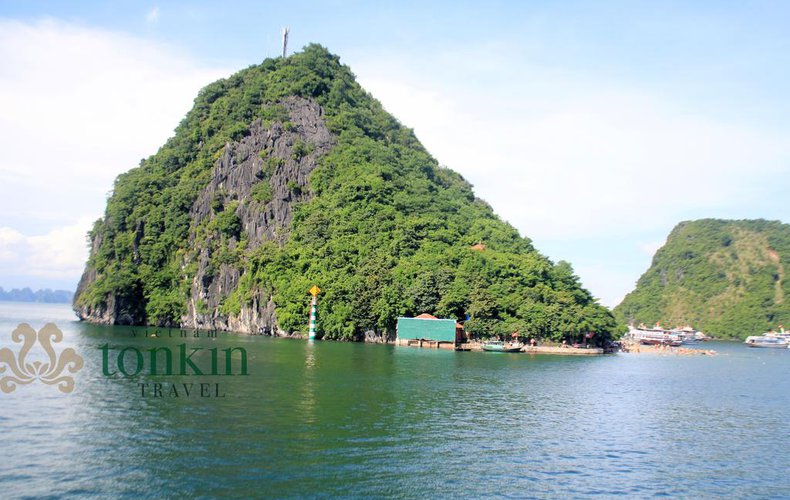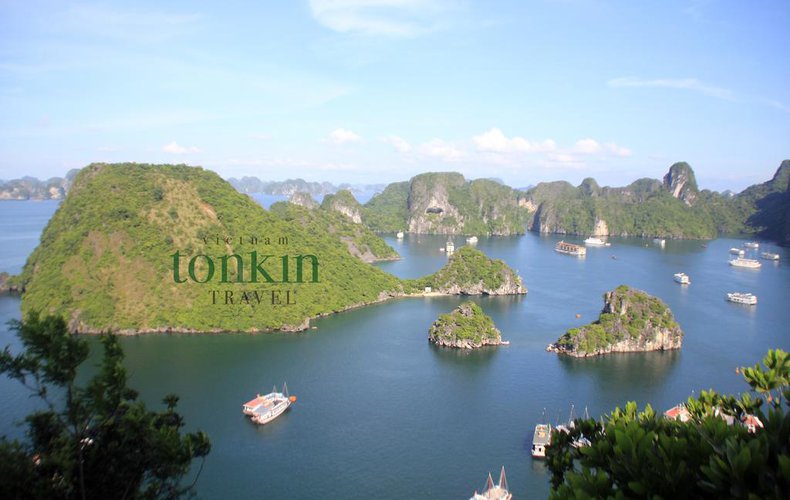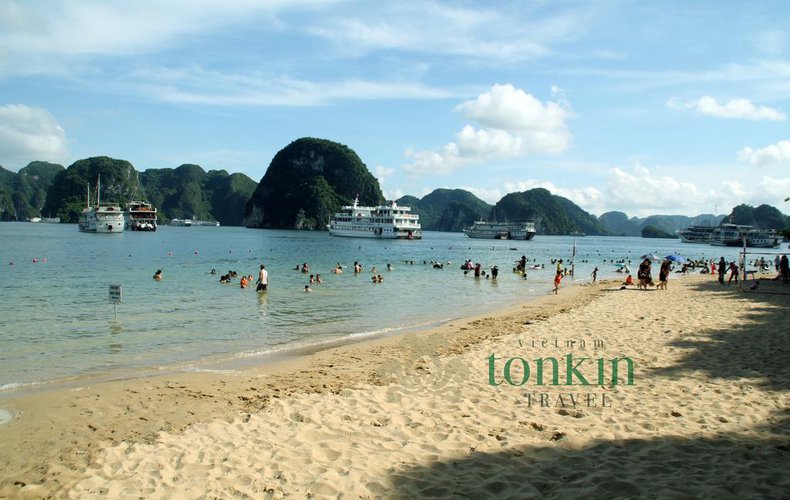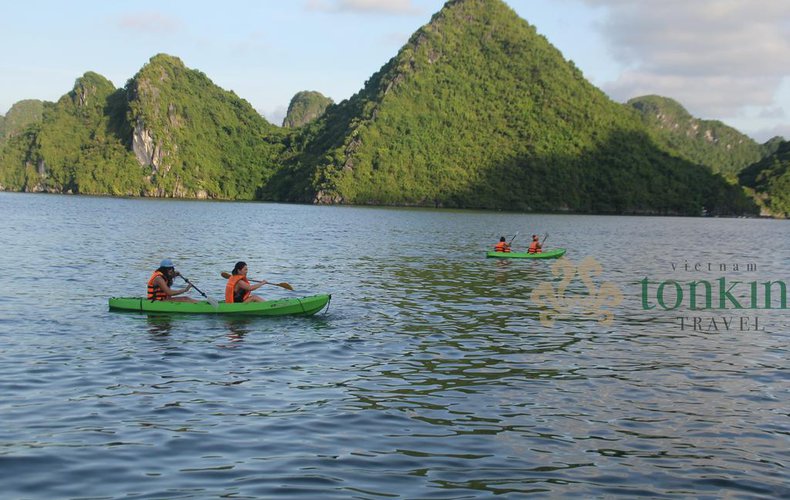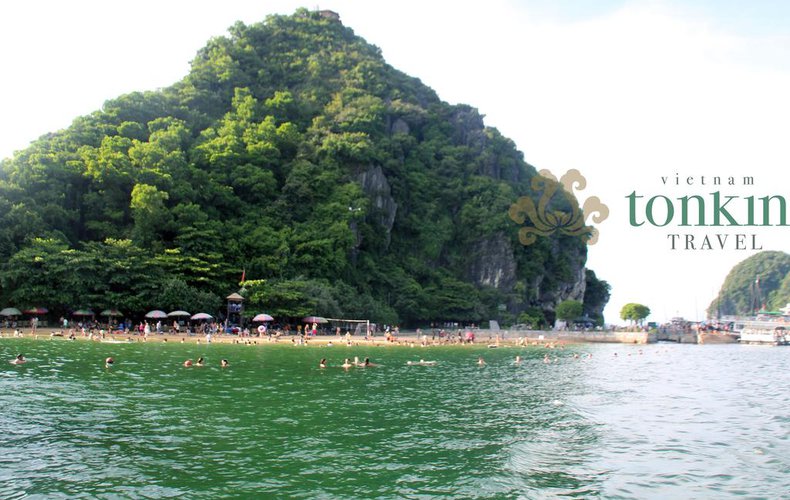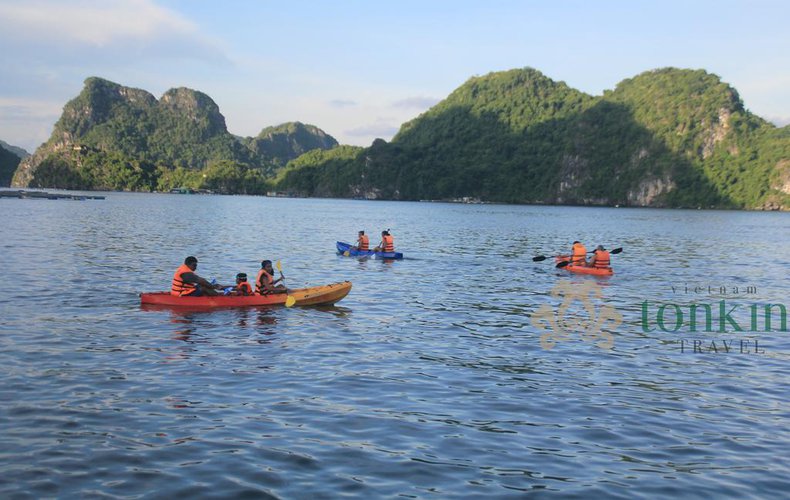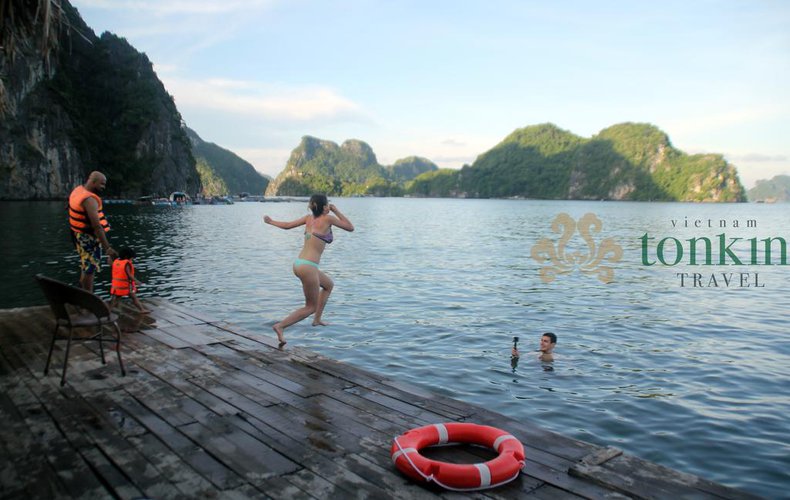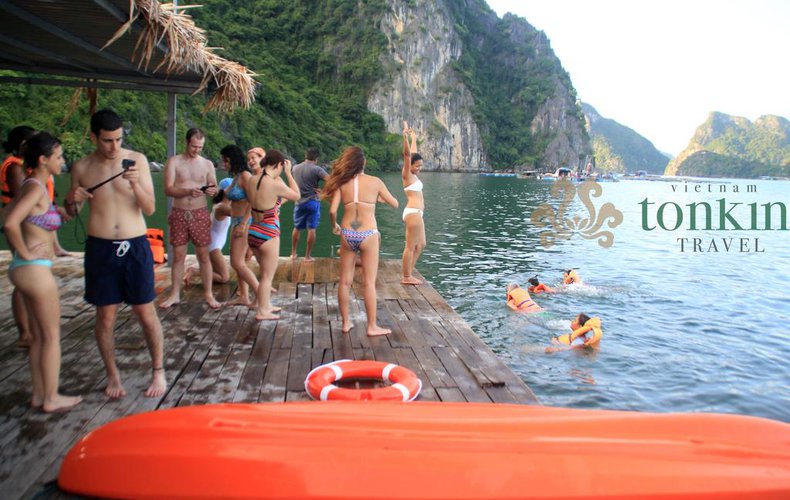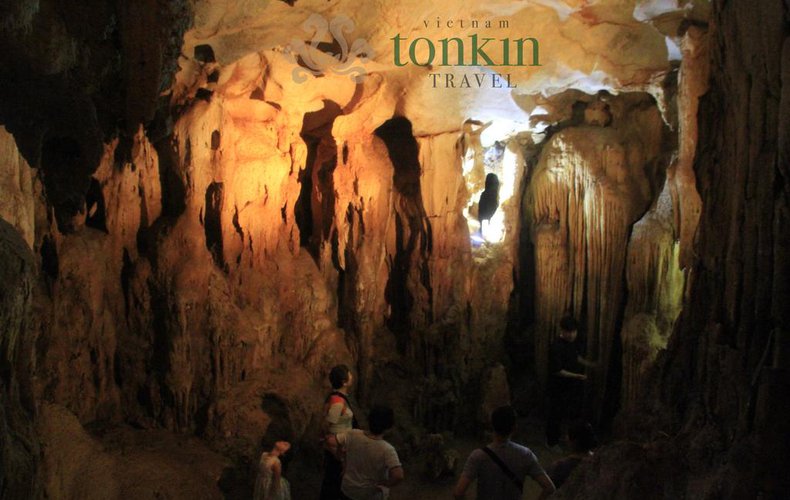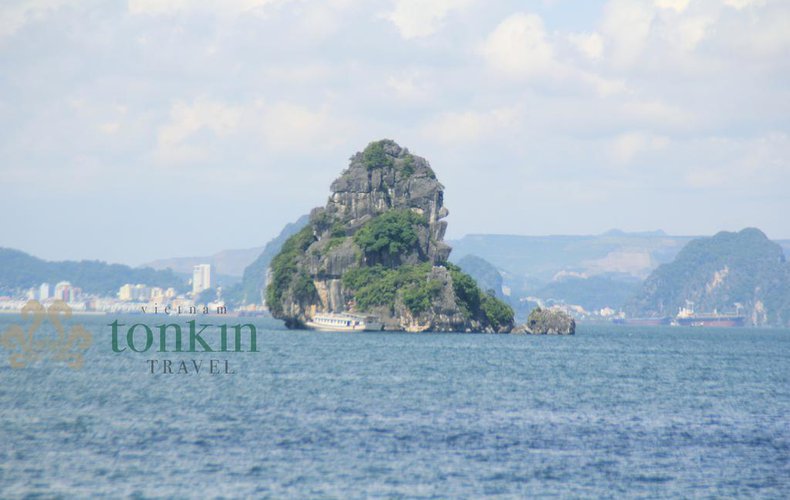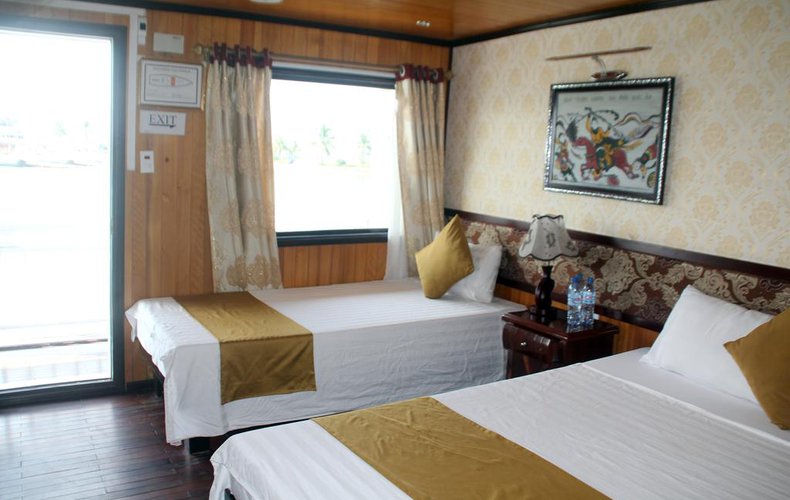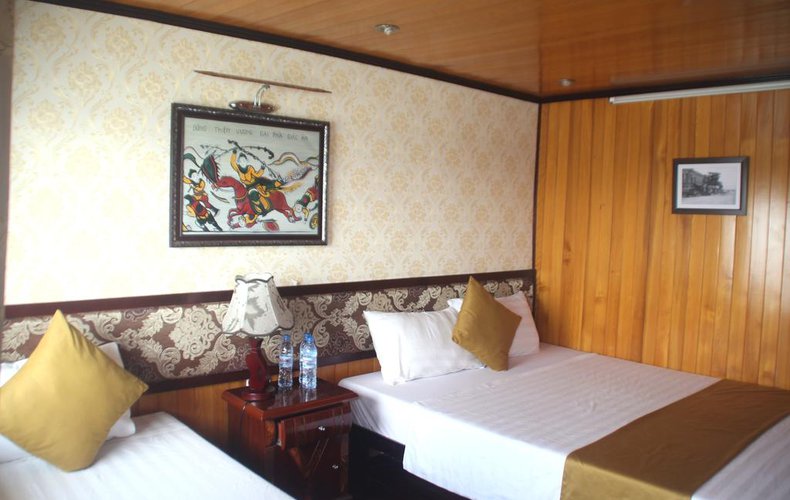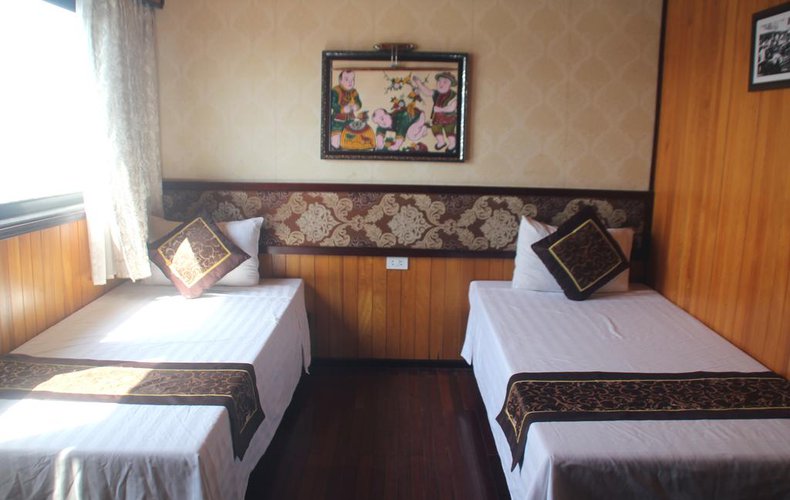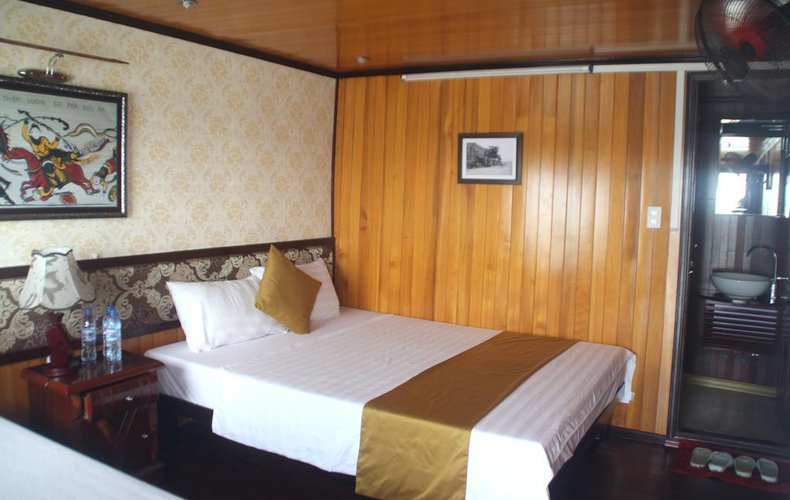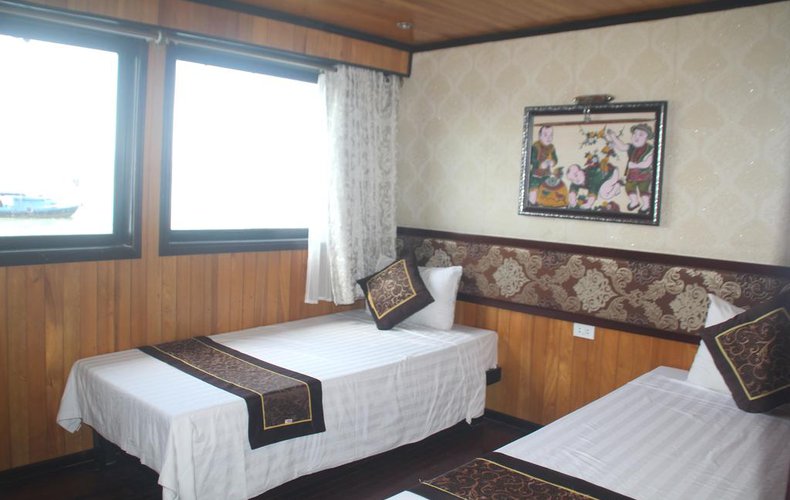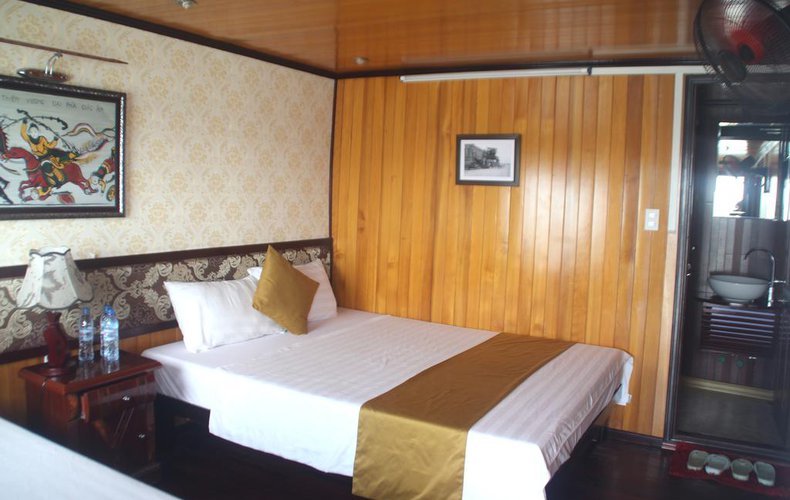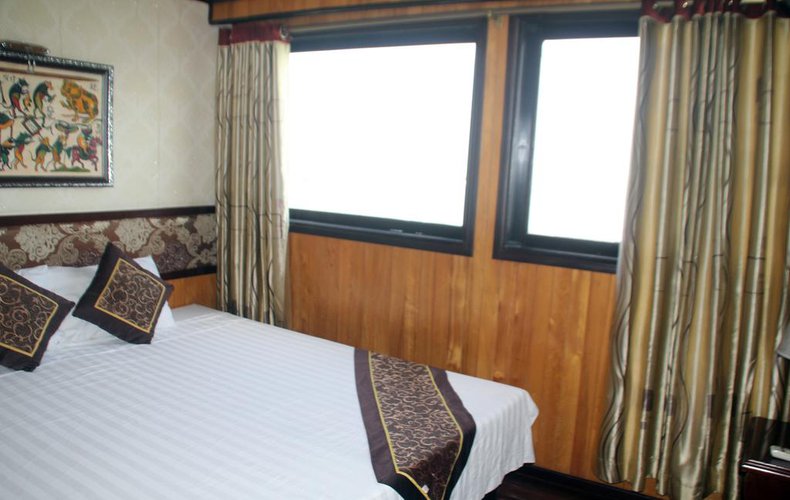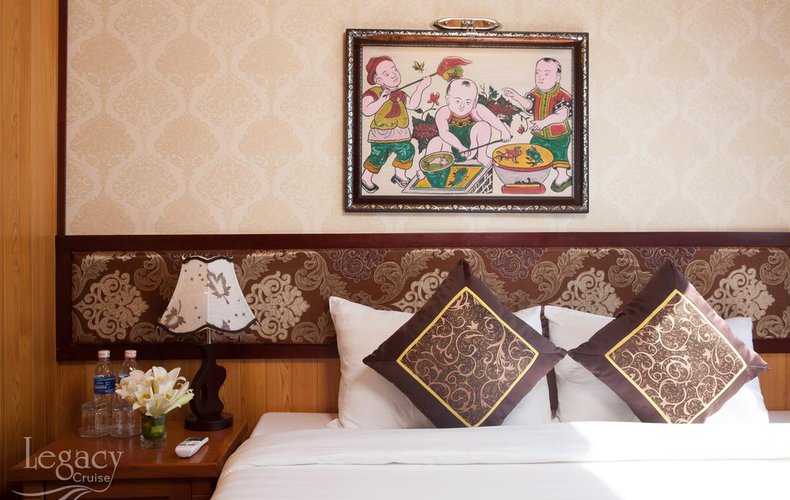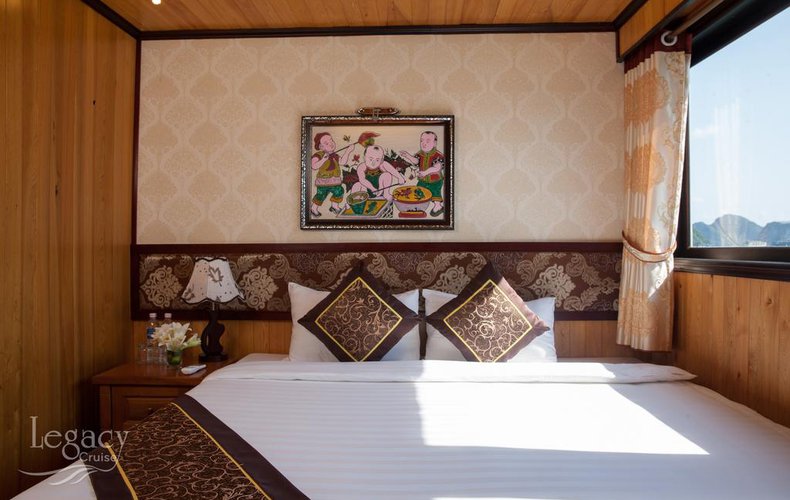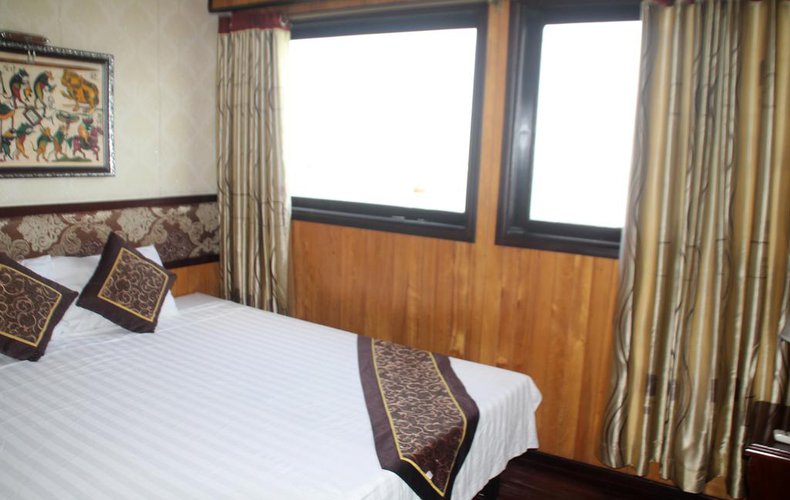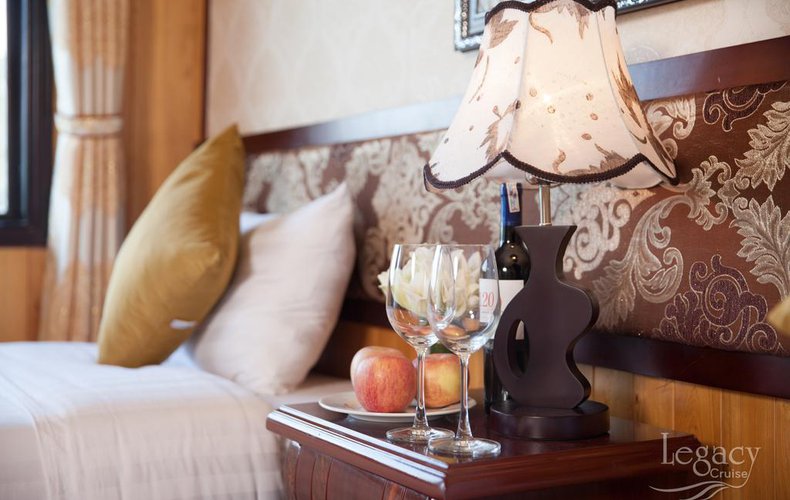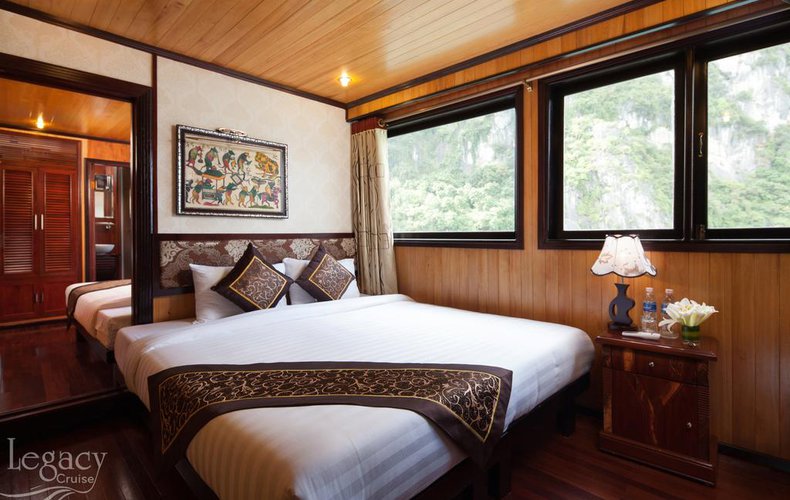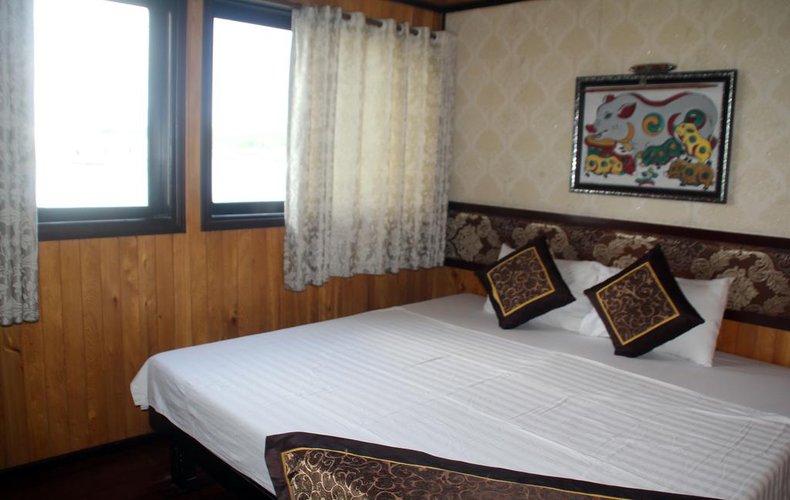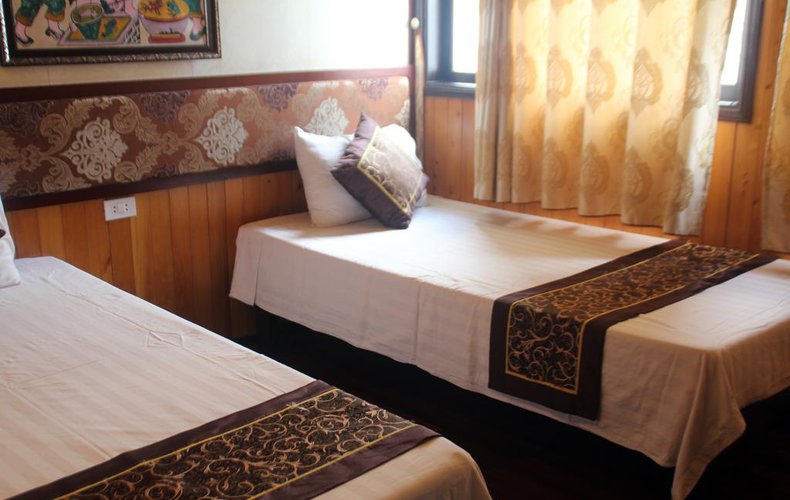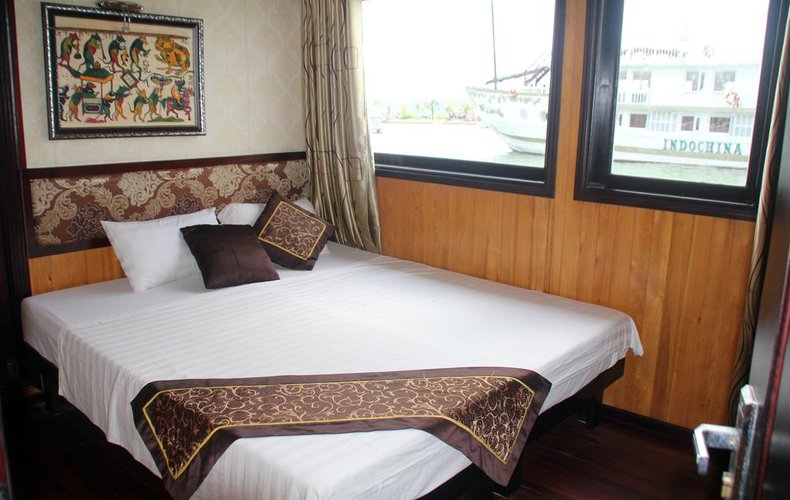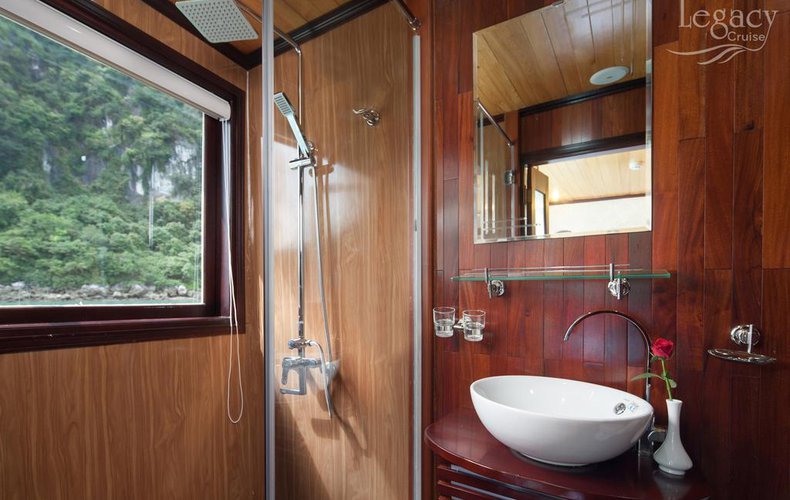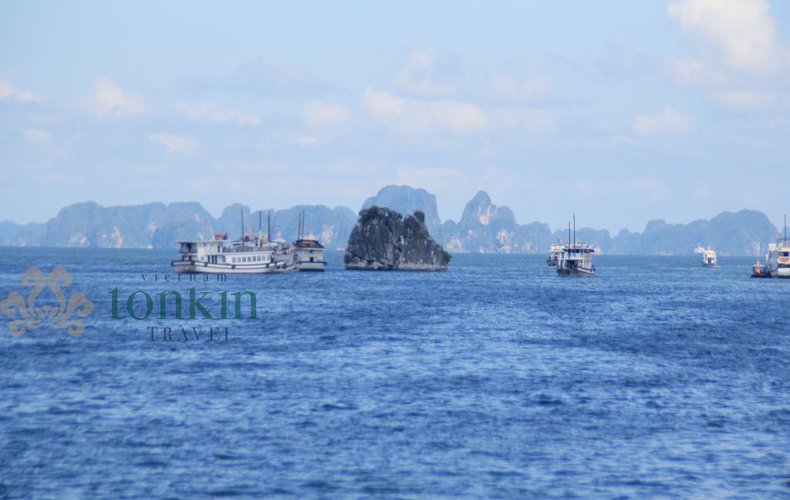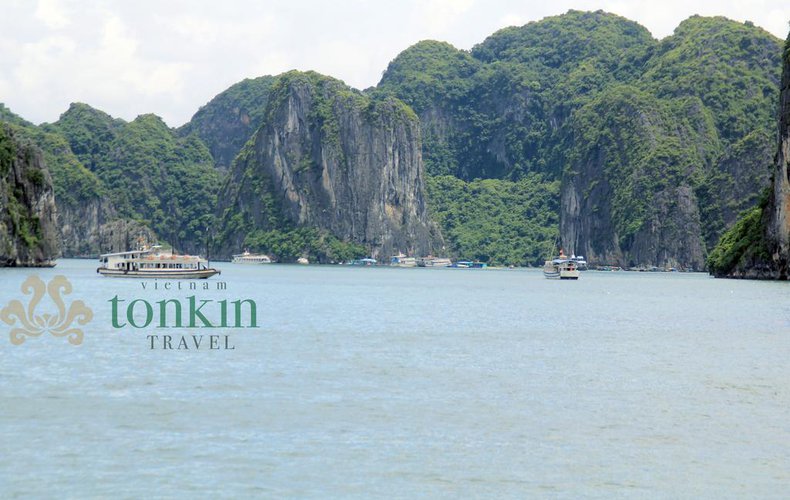 8.5/10
Service & facilities
This Legend Boutique cruise is only fitted with basic services and facilities. It has a dining room and a bar for eating and relaxing. There is also a spacious sundeck, ideal for sunbathing, chatting with friends, and doing some wellness exercises.
Adult only
Air conditioning
Heating
Non-smoking rooms
7.5/10
Cabin quality
A total of 12 deluxe cozy cabins on the boat bring guests a feeling of 'home from home' and intimacy. The rooms are a little bit small yet still appointed with in-room equipment such as an en-suite bathroom, bed linen, complimentary drinking water, and beach slipper.
| Room Type | Maximum | Size |
| --- | --- | --- |
| Family Suite | 3 adults, 0 Children | 17 sqm |
| Deluxe Double or Twin Room | 2 adults, 0 Children | 14 sqm |
| Connecting Room | 4 adults, 0 Children | 27 sqm |
| Deluxe Single Room | 1 adults, 0 Children | 14 sqm |
| Deluxe Single with Ocean View | 1 adults, 0 Children | 15 sqm |
8.0/10
Food & Drink
Legend Boutique restaurant is situated on the upper deck and surrounded by panoramic windows. It can serve up to 30 guests with a buffet and set menu. Next to the restaurant is the bar that offers a number of cocktails, juices, and alcohols.
8.9/10
Value for money
Deluxe double or twin room costs from US$183, family suite costs from US$276, and connecting room costs from US$366.
Access for people with disabilities?
There are no facilities for disabled guests.
Family-friendly?
Children under 5 are free of charge if sharing the existing bed with parents and children over 10 will charge a full adult's rate.
Last updated: December 4, 2019
MORE CRUISES IN HALONG BAY
Frequently asked questions
1.

Do we have free water in the room?

Yes, you do. The cruise offers complimentary bottles of drinking water in each cabin.
2.

Can I pay the booking by credit card?

Yes, you can. Credit cards accepted include Visa, Master cards, American Express, and JCB.
3.

What activities do we have during the journey?

Passengers are able to join a range of activities including kayaking, swimming, fishing, cave visiting, cooking class, sunbathing, culture learning, and shopping.
4.

Does Halong Legend Boutique cruise offer transportation service from Hanoi to Halong?

Yes, it does. The cruise has a daily shuttle bus from Hanoi to Halong departure at 8:00 AM. In addition, private car and helicopter/ seaplane are available upon request.
5.

Which is the largest cabin on the cruise?

The connecting room has the largest space onboard with 26sqm. It also has large windows and 2 en-suite bathrooms with windows.