Media gallery
Cruise overview
Tuan Chau Wharf, Ha Long, Vietnam
View on map
" Halong Silversea cruise was launched in 2016 to bring the foremost modern cruising experience in Halong Bay. The cruise boasts an elegant interior and a wealth of culinary delights. Especially, this 4-star ship pioneers an extraordinary sailing route that enables guests to have an opportunity to stay in different kinds of accommodations."
Editor Reviews
Pros
+ The itinerary is a proper mix of activities and relaxation.
+ Breakfast and farewell lunch are well-served in the type of buffet.
+ There are reasonably priced drinks and good options for cocktails.
Cons
- The suite room near the engine room is poorly located and noisy at night.
- Halong Bay is touristy and full of litter.
- Lack of shade umbrellas on the top deck and the Jacuzzi is old and worn out with bugs.
Bottom Line
Halong Silversea cruise offers exotic cruise journeys with stays in other lodgings besides the cruise, creating new experiences for guests.
About
Type: Metal
Launched: 2016
No Of Cabins: 18
Pick Up Time: 7:45 – 8:15 Am
Drop Off Time: 16:30 Pm
Operating Area: Halong Bay
Available Tours: 2d1n, 3d2n
Destinations: Titop Island, Surprising Cave, Fairy Lake Cave

9.4/10
Itinerary & activities
Halong Silversea cruise combines some of the most worth visiting attractions of Halong Bay in its 2-day and 3-day trips. A visit to Titop Island allows visitors to do kayaking, swim in clear beaches and hike to the top of the island to capture a panoramic view of Halong Bay. Meanwhile, the excursion to Fairy Lake cave and Surprising cave is a great chance to take beautiful photos of renowned geological wonders.
Not only that, the highlight of the cruise itinerary is an optional stay in Cat Ba Sandy Beach resort in Nam Cat Island.
Beach
Karaoke
Fishing
Kayaking
Swimming
Caving
Hiking
9.0/10
Cruise quality
Halong Silversea cruise has a classy interior overall with 18 spacious cabins and luxury amenities. What's more, the 4-star cruise meets seafaring standards with a full range of professional marine safety equipment namely GPS plotting, two-way radios, and anti-sinking pump system.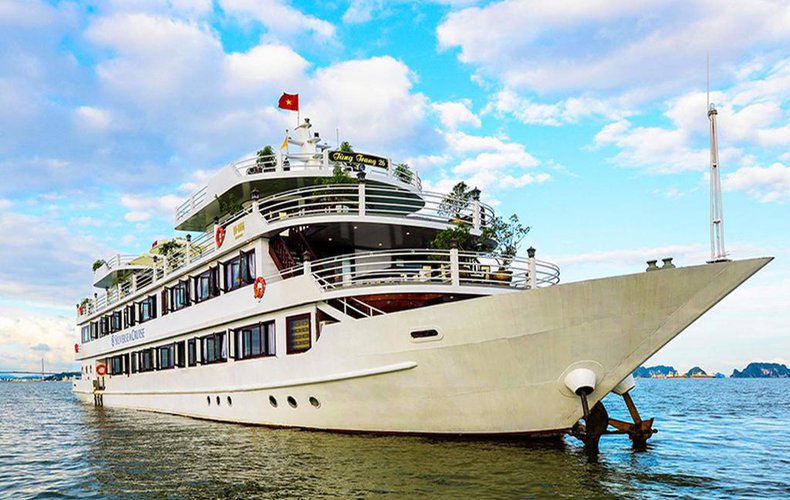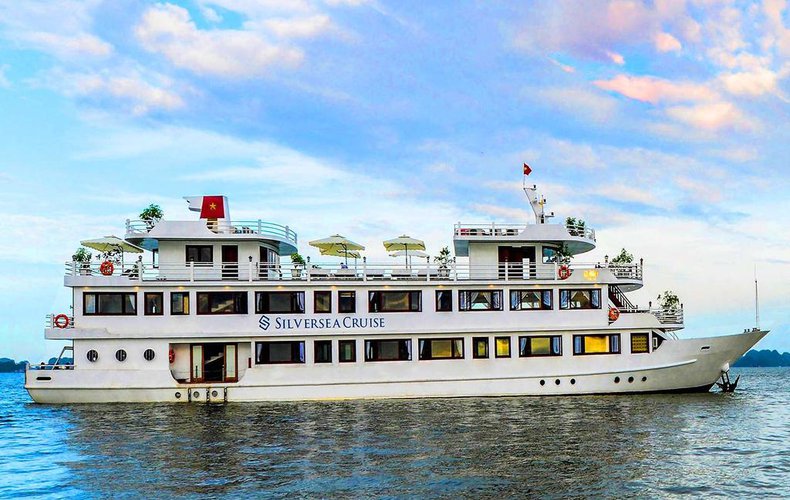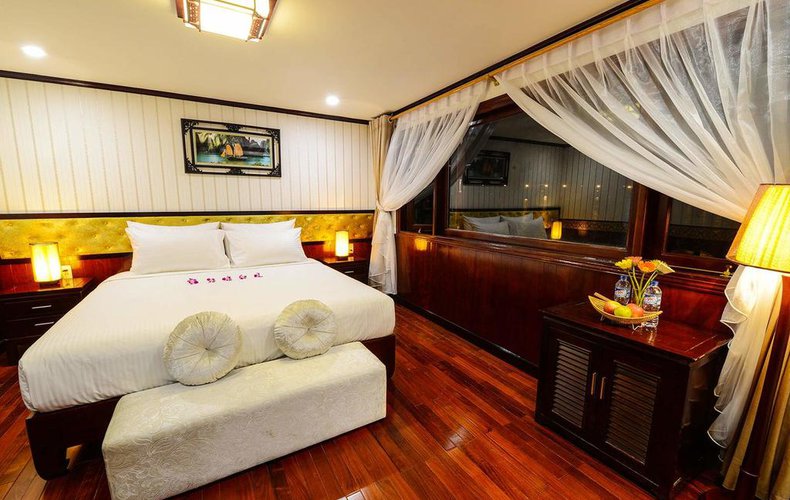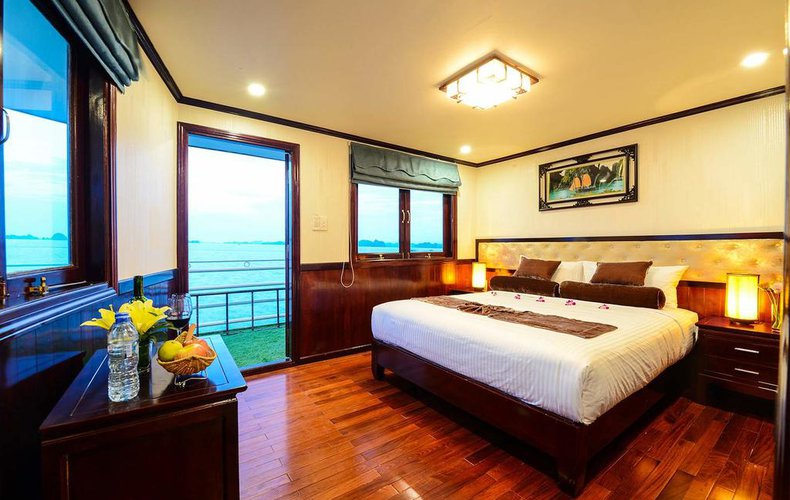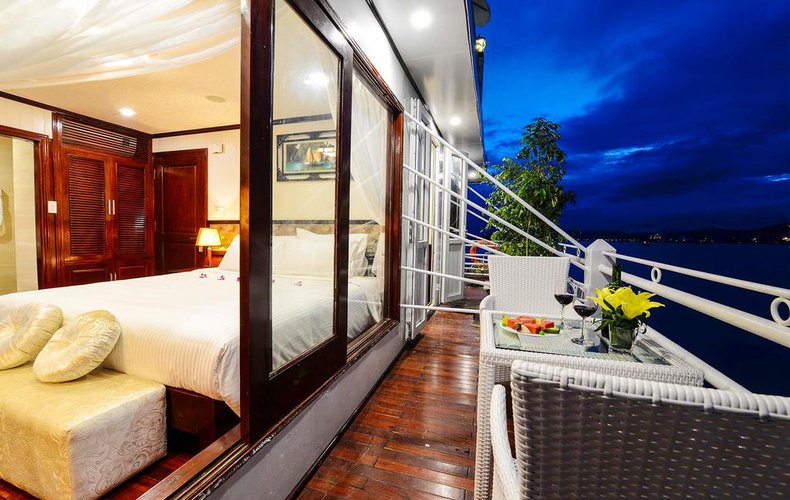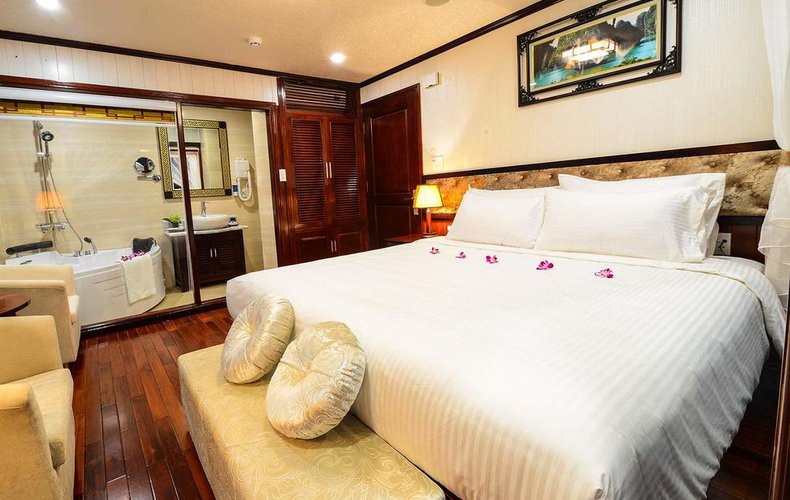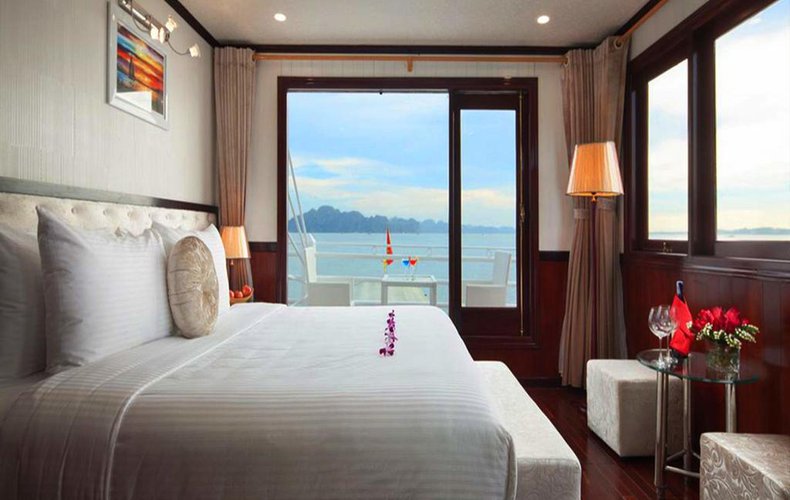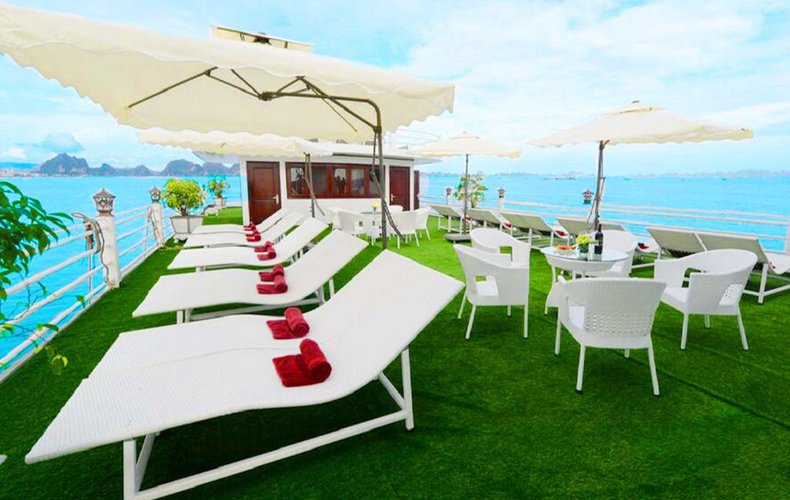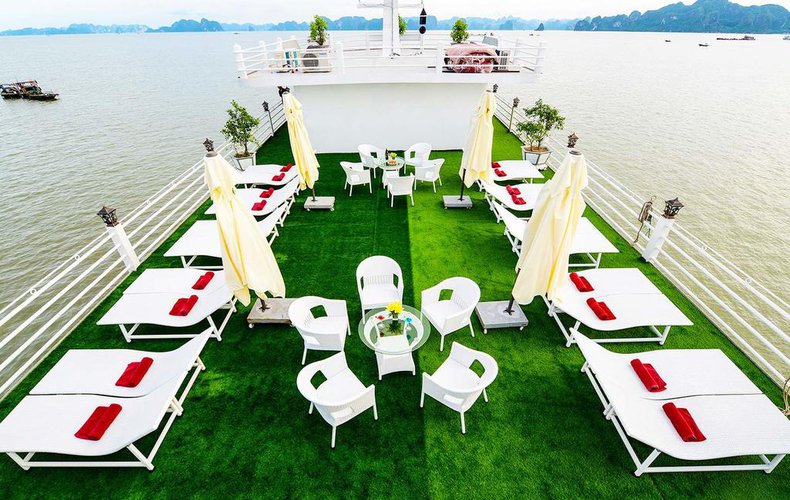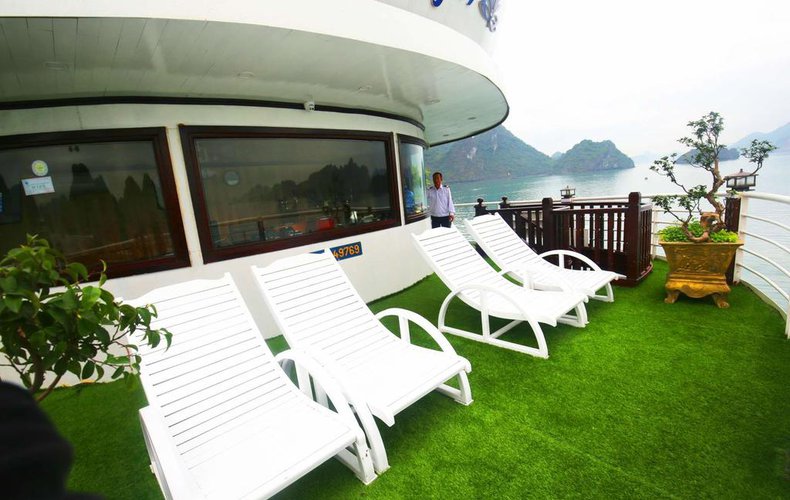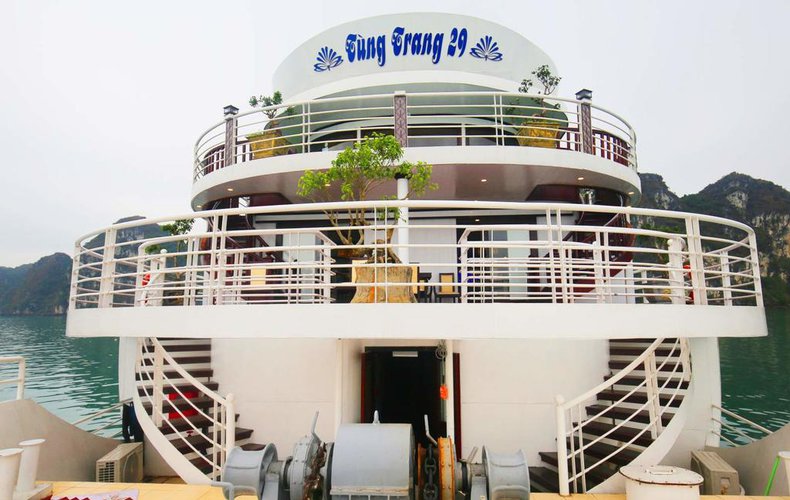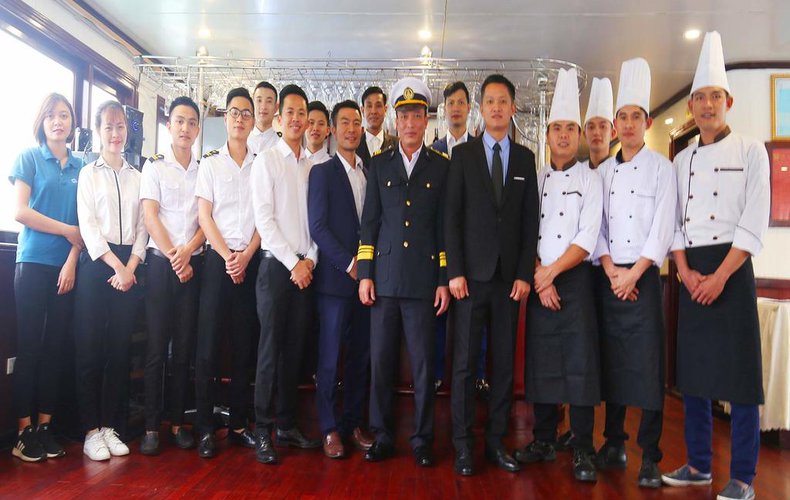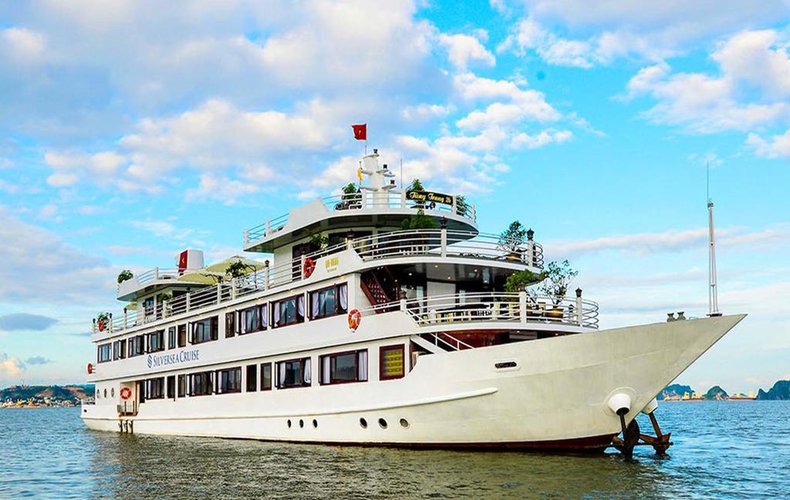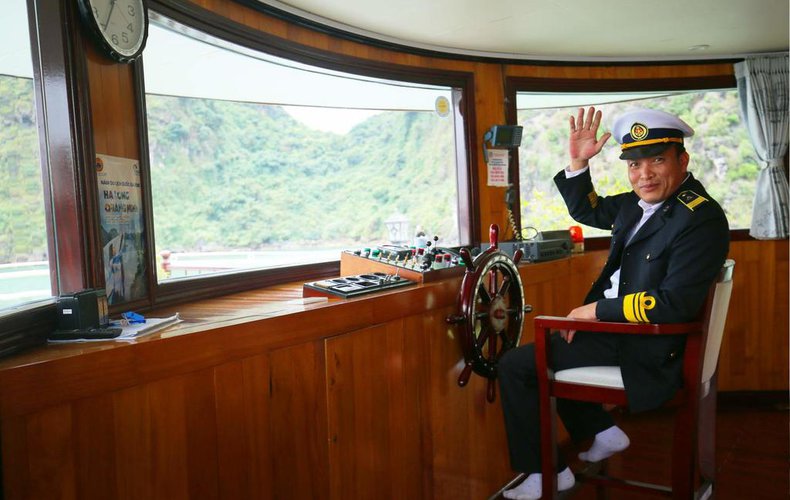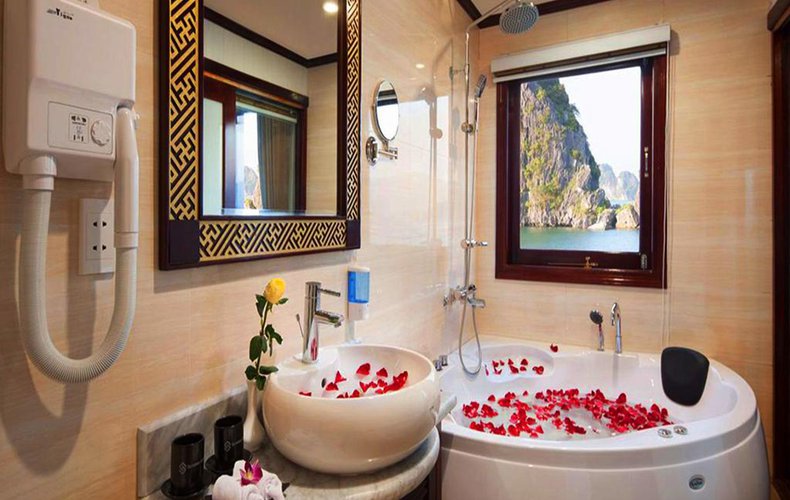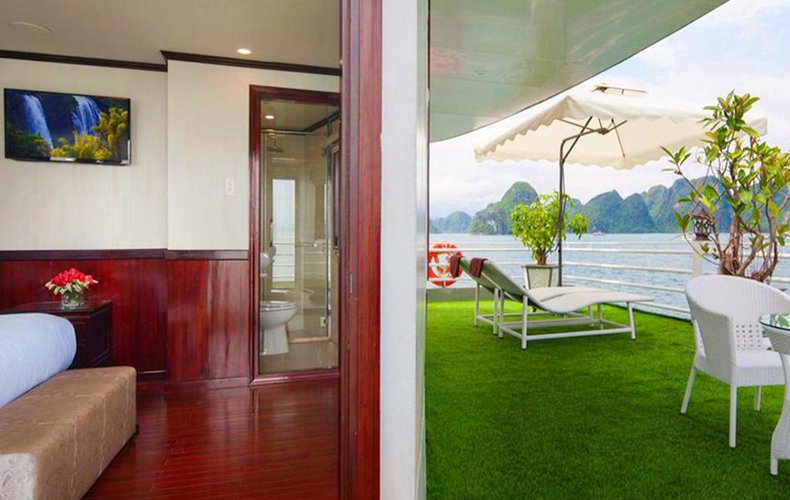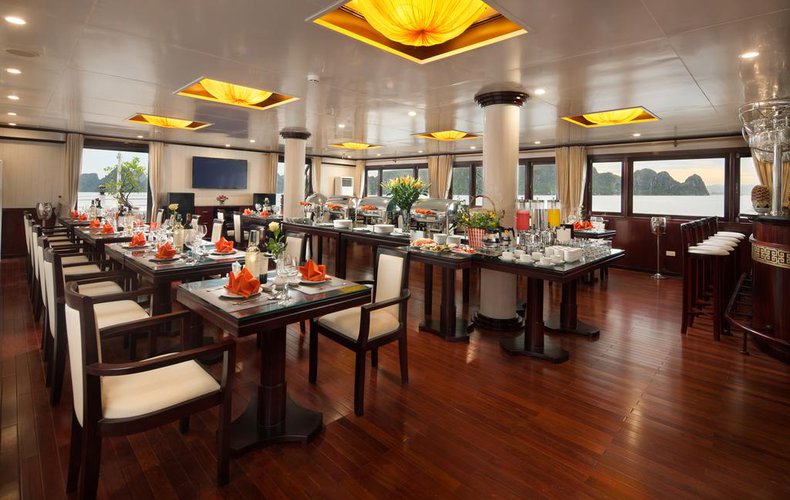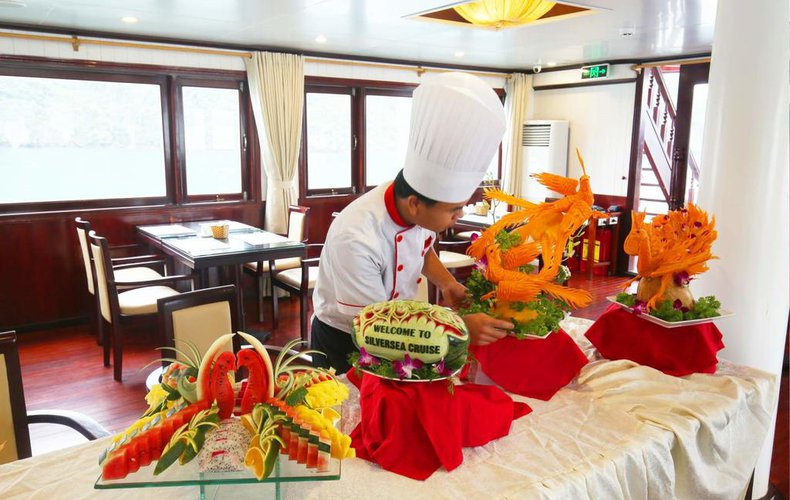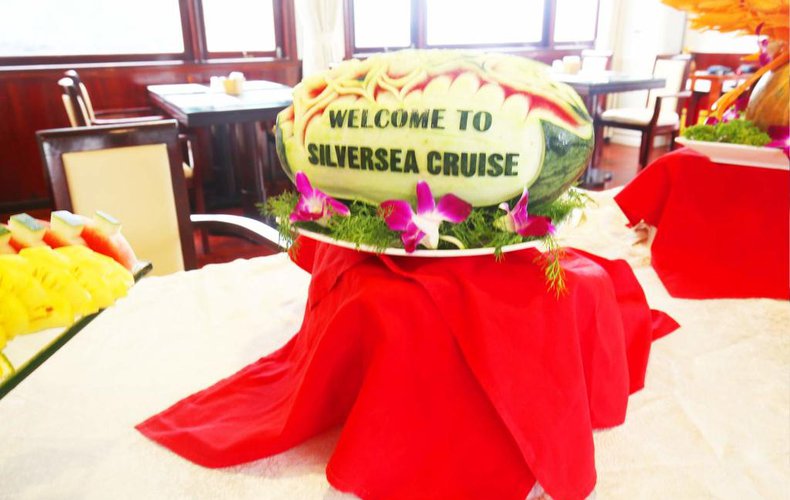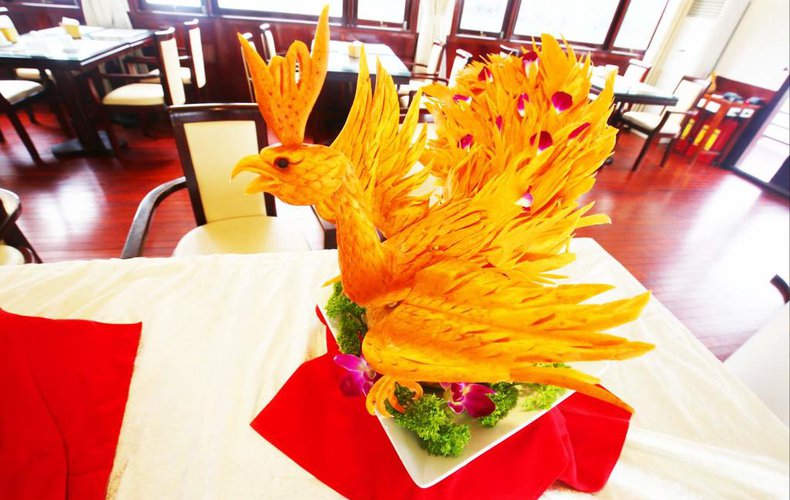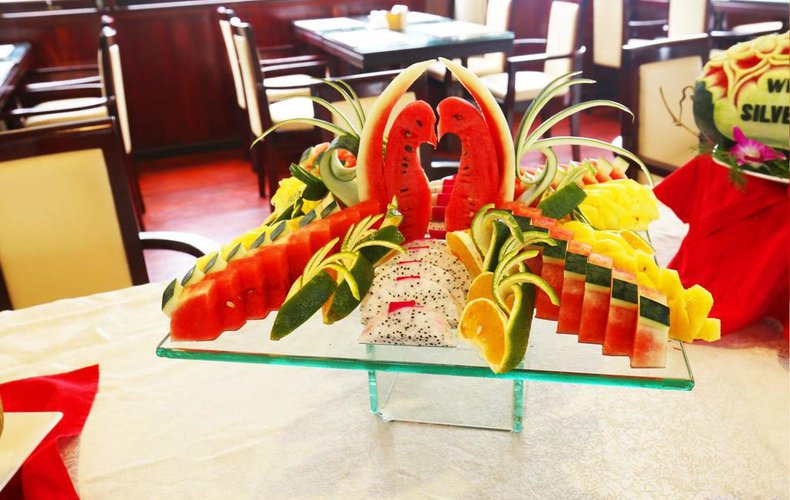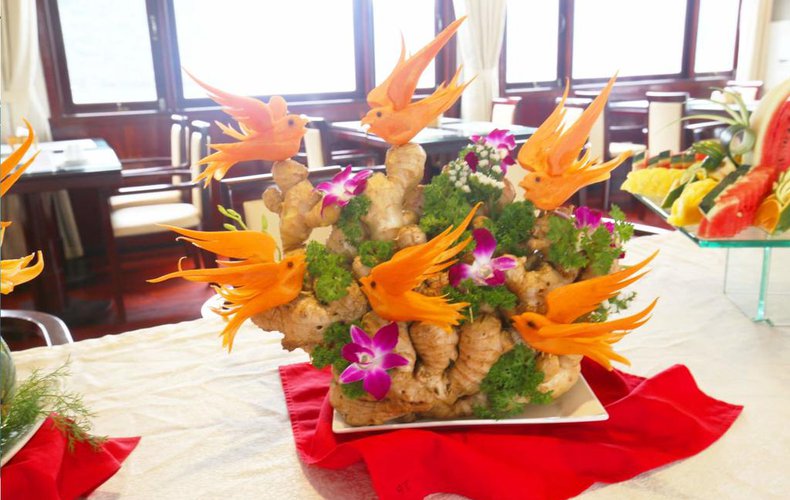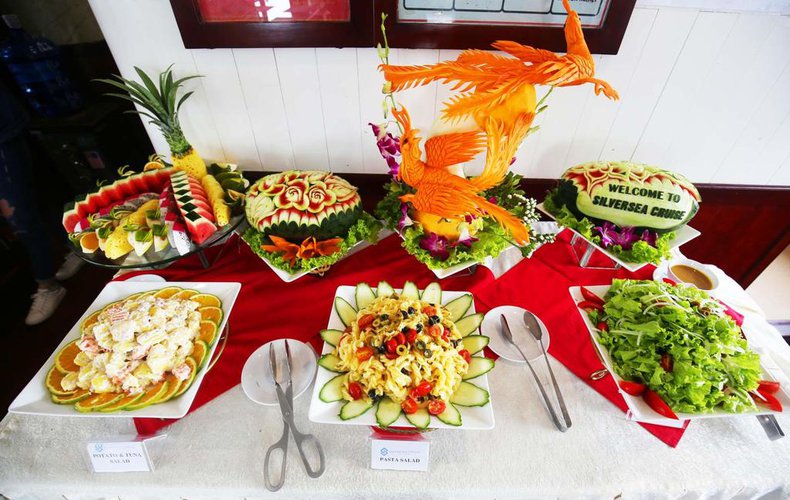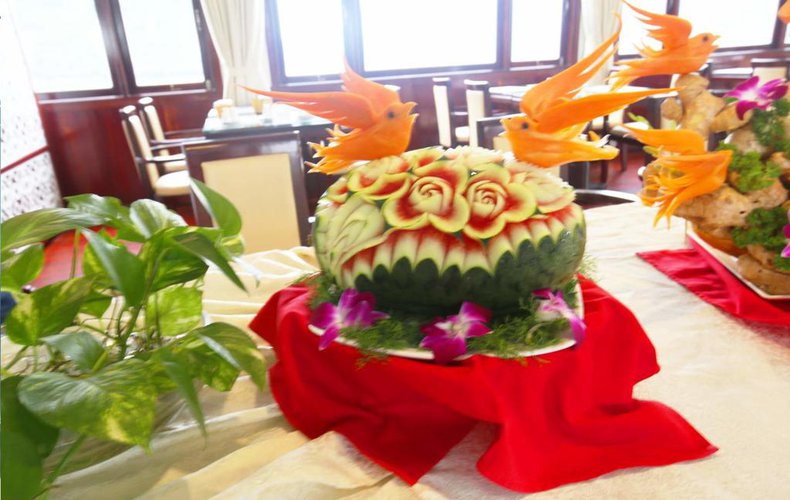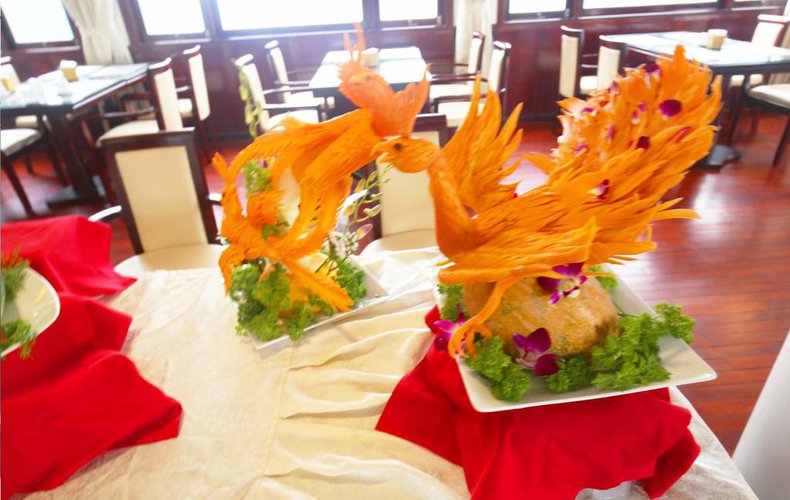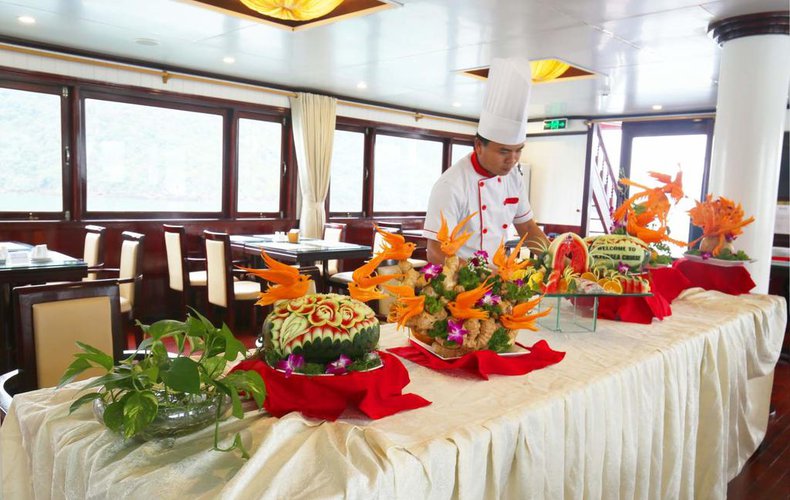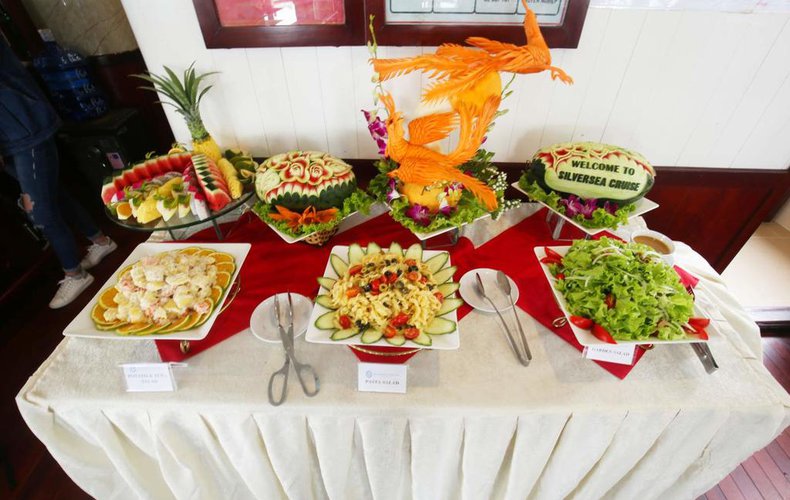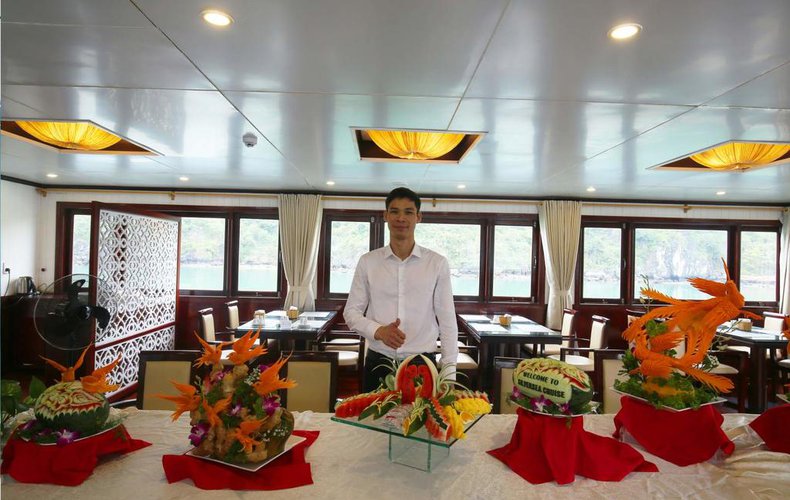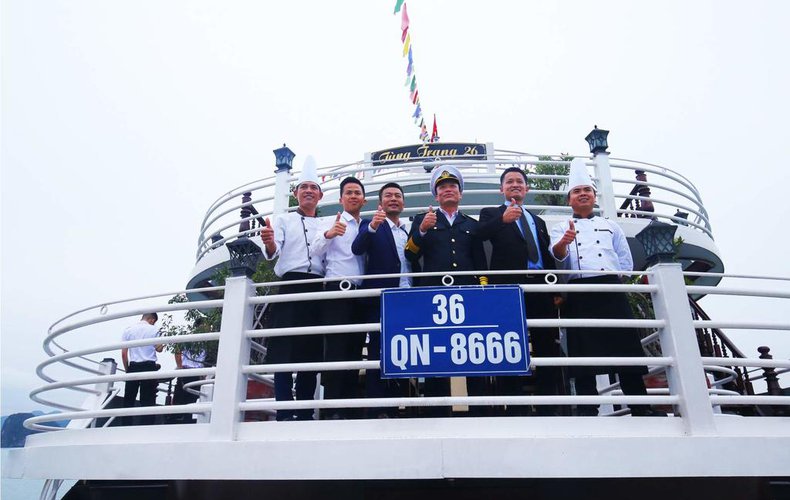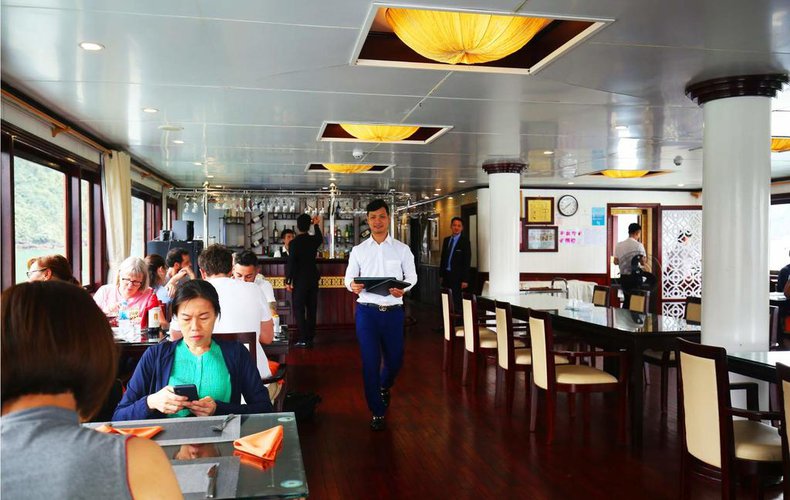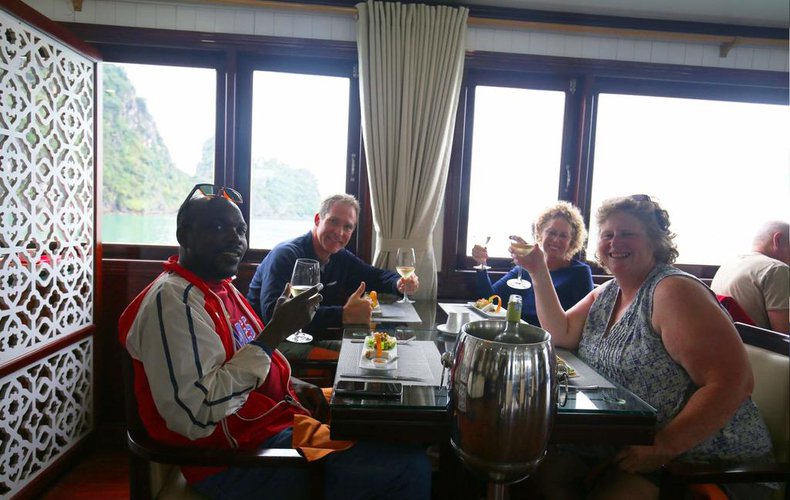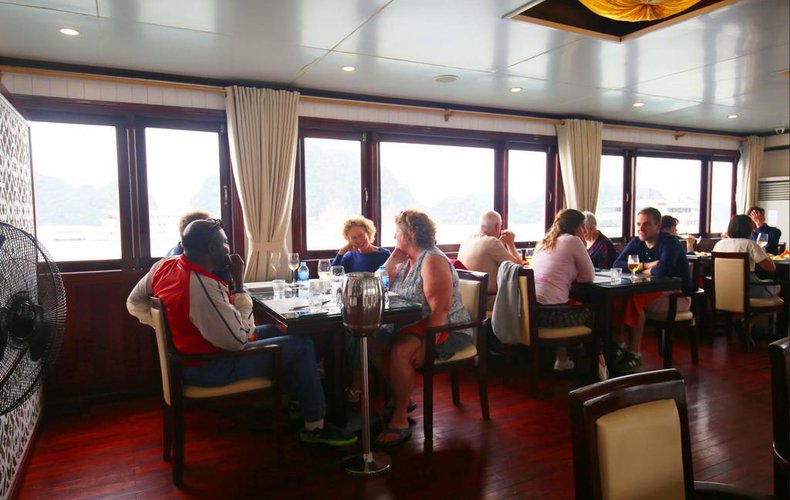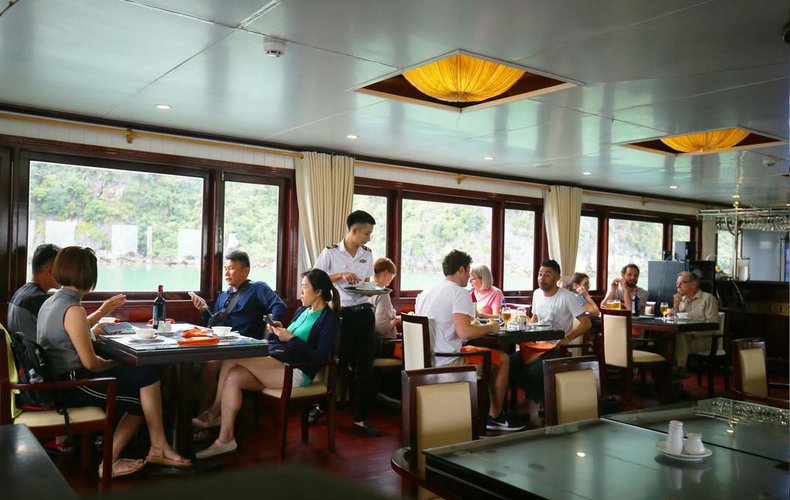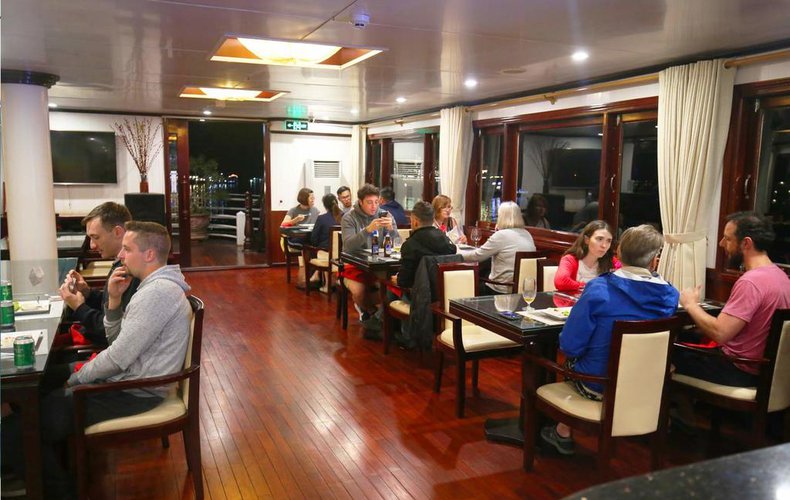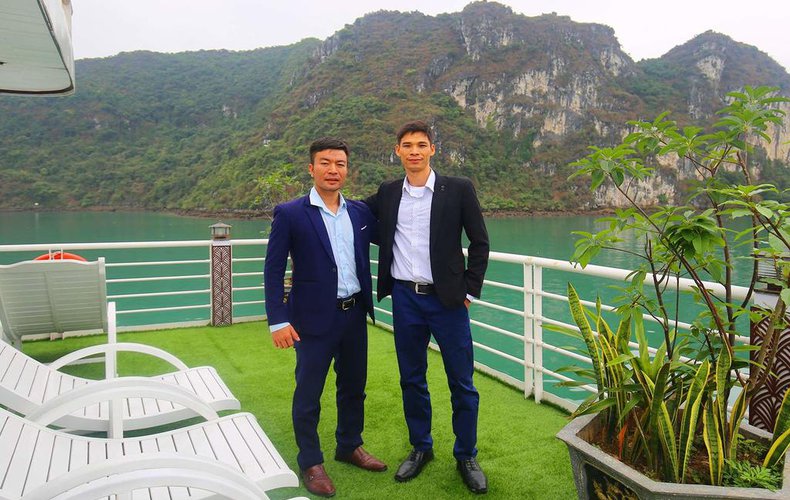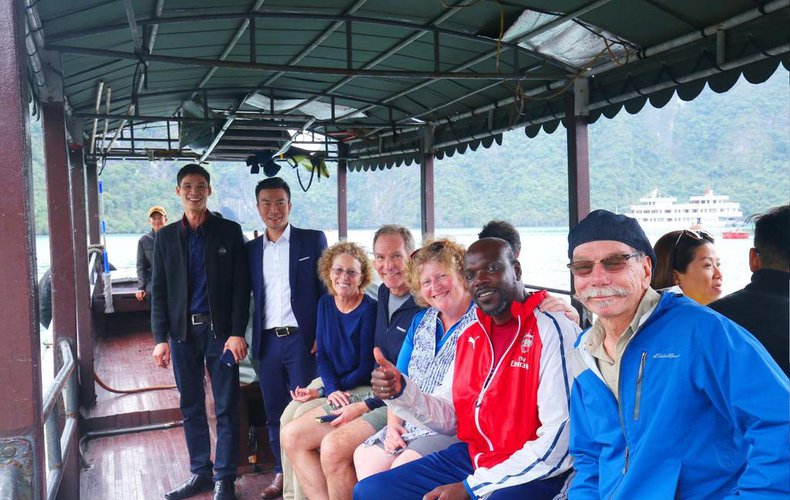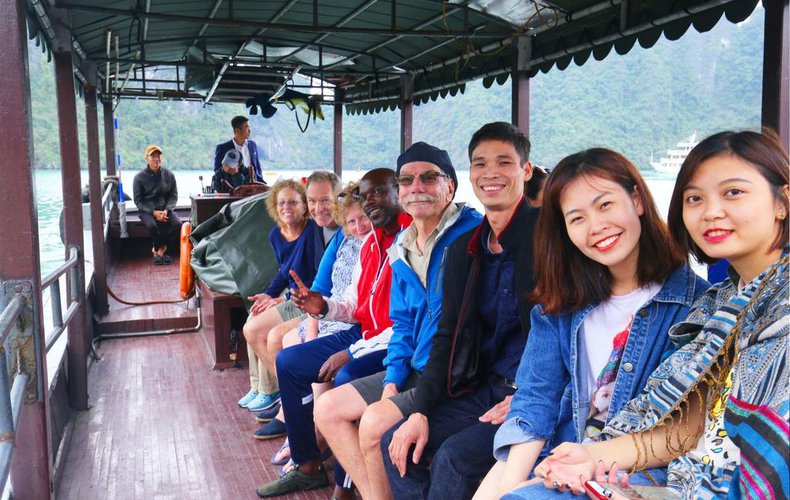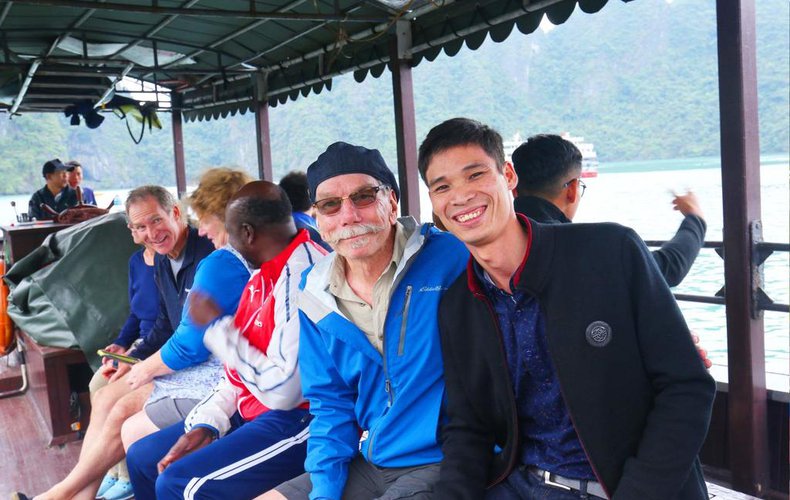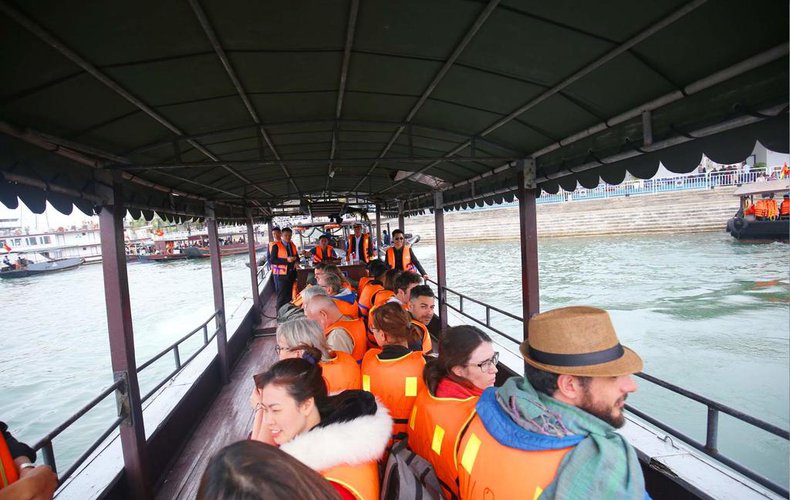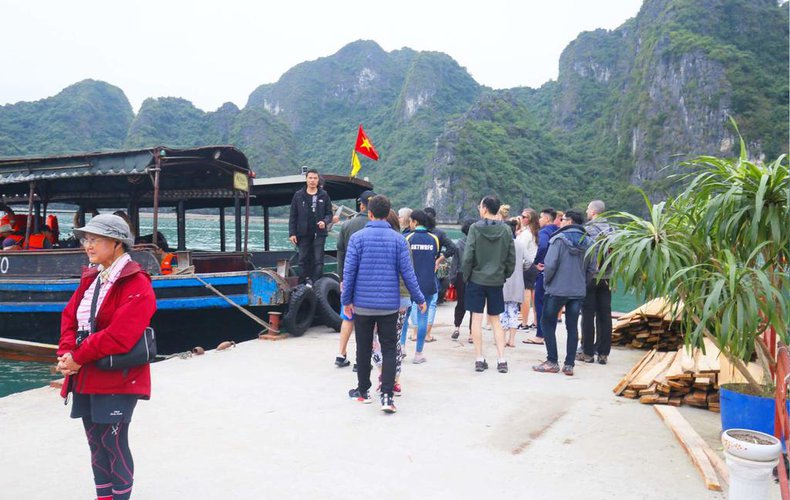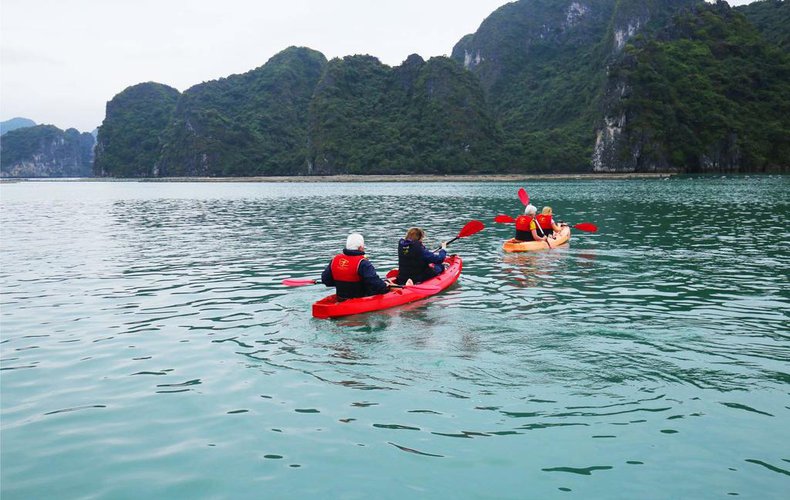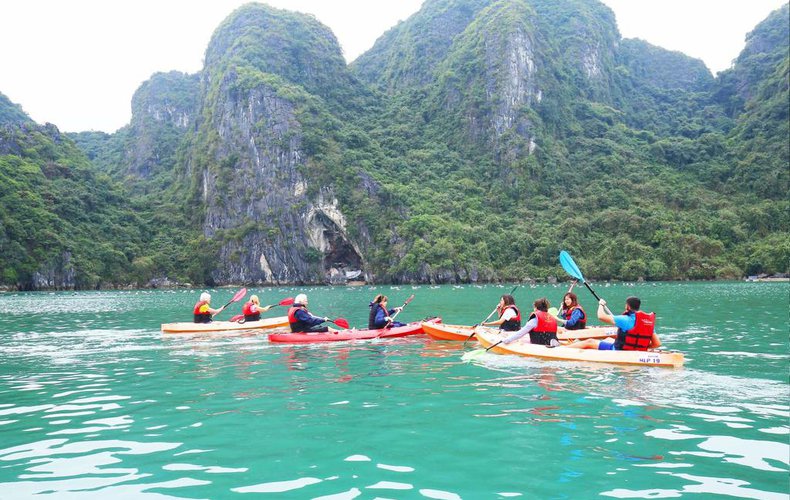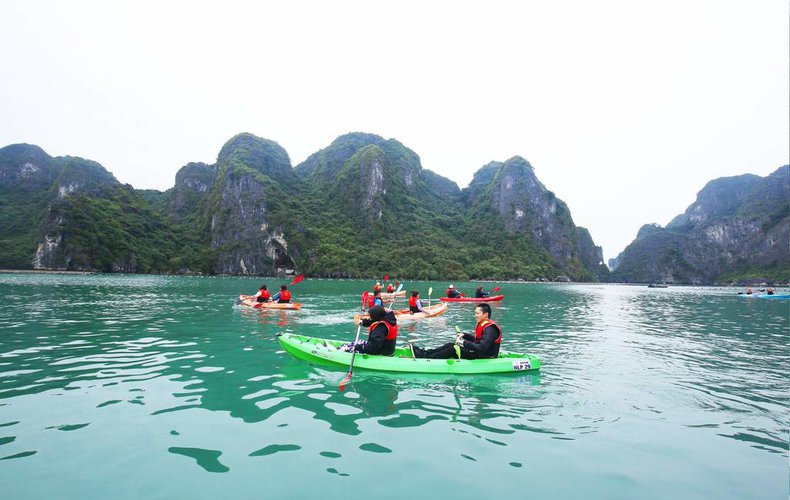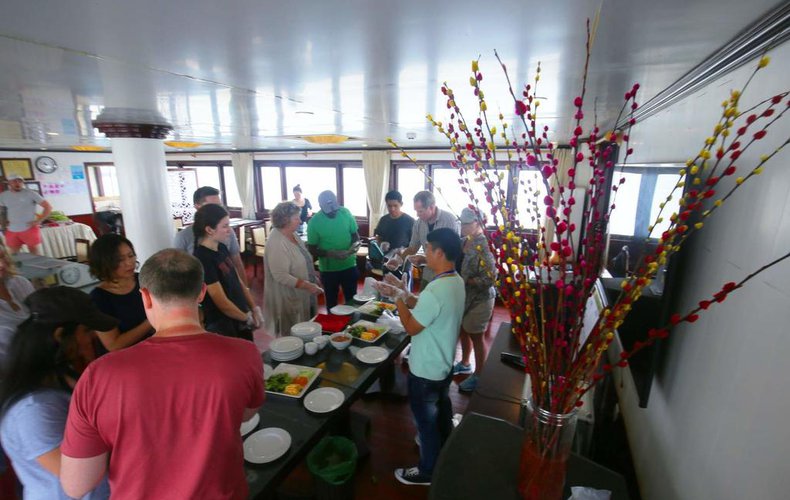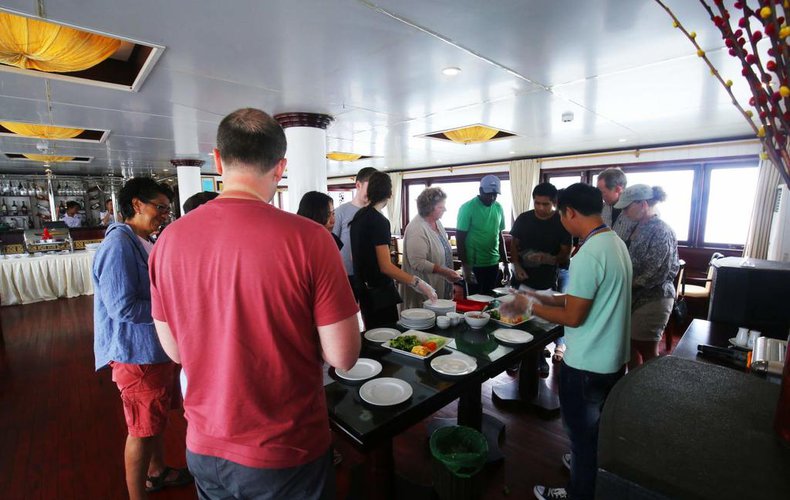 8.8/10
Service & facilities
The cruise offers a stimulating environment on-deck combined with a choice of restaurant & bar, a large sundeck, a spa, plenty of sports, and outdoor facilities.
Mini-market on site
Air conditioning
Heating
Soundproof rooms
Family rooms
Non-smoking rooms
8.9/10
Cabin quality
A relaxing experience is brought to guests in 18 comfortable cabins with Jacuzzi and private bathtub, updated furniture, and big-sized windows. Moreover, fruit and a bottle of wine are provided in each cabin.
| Room Type | Maximum | Size |
| --- | --- | --- |
| Deluxe Double or Twin Room | 2 adults, 1 Children | 16 sqm |
| Suite with Balcony | 2 adults, 1 Children | 18 sqm |
| Deluxe Family Room | 3 adults, 0 Children | 22 sqm |
| Deluxe Single Room | 1 adults, 0 Children | 16 sqm |
8.8/10
Food & Drink
The 40-guest restaurant serves 3 meals a day with a selection of Vietnamese and international dishes. Moreover, passengers can also try great coffees, fresh juices, cocktails, and wine in the bar.
8.2/10
Value for money
Deluxe room sea view costs from US$276, premium room with Jacuzzi bathtub costs from US$286 and suite room with big private terrace costs from US$296. In addition, the deluxe bungalow is priced from US$256.
Access for people with disabilities?
There are facilities for disabled guests.
Family-friendly?
Children under 5 years old are free of charge if sharing the bed with parents (limited to 1 child per cabin). The second child will be charged 75% of the adult's rate.
Children aged 9 years old and above are considered adults and pay 100% for the booking. There are no playground and services for children.
Last updated: December 4, 2019
MORE CRUISES IN HALONG BAY
Frequently asked questions
1.

Does Silversea cruise sail to Bai Tu Long Bay?

No, it doesn't. The cruise operates in the Halong Bay area.
2.

Does the cruise offer private transport from Noi Bai airport to Tuan Chau harbor?

Yes, it does. A 4-seater car costs US$95 for a one-way 3.5-hour drive.
3.

How much will we be refunded in case of bad weather?

In case of bad weather and the ship is not allowed to sail and you are still in Hanoi, you can cancel the trip and receive a full refund. If you're on the boat already but the cruise is not allowed to overnight, the refund will be full payment minus US$20/pax for lunch and transportation.
4.

Is the drink included in the price?

Only mineral water is provided in the bus and cabin rooms meanwhile other beverages cost an additional charge (normally US$1.5/ soft drink).
5.

Does Halong Silversea cruise provide transfer service? And how much?

The cruise offers a variety of transportation options. The first option is a private car that costs US$80/one way and US$150/return trip. The second option is a big shuttle bus that costs US$5/pax/one way and US$10/pax/round trip. The third option a shared minibus that costs US$10/pax/one way and US$20/pax/round trip.