Media gallery
Cruise overview
Halong International Cruise port, 9 Halong road, Bai Chay, Ha Long, Vietnam
View on map
" Being an old-fashioned junk, Oriental Sails cruise is best known for shore excursions to several attractions of Bai Tu Long Bay where people are conscious of the environment and plastic waste. To be found on the boat is a range of comfortable cabins and useful amenities. The ship is also very well-organized and every activity onboard is worth participation."
Editor Reviews
Pros
+ The pick-up and drop-off service is very comfortable and on time.
+ Oriental Sails cruise is lovely with amazing views.
+ Cabins are clean and well-appointed with plenty of hot water in the bathroom.
Cons
- The guide is friendly but it is difficult to understand what he says as he doesn't use the microphone.
- Some activities such as visiting cave are not suitable for older people.
- The meals are delicious but come in too big portions which result in a lot of food waste.
Bottom Line
This is a Vietnamese traditional boat that offers a destination-focused itinerary to the quieter Bai Tu Long Bay.
About
Type: Wooden
Launched: 2009
No Of Cabins: 18
Pick Up Time: 8:00 – 8:30 Am
Drop Off Time: 16:30 Pm
Operating Area: Bai Tu Long Bay
Available Tours: 2d1n, 3d2n
Destinations: Vung Vieng Fishing Village, Tra San Area, Vung Ha Island, Thien Canh Son Cave

9.5/10
Itinerary & activities
The cruise itinerary is for travelers who love the peaceful and pristine beauty of Bai Tu Long Bay. First of all, the ship heads to Vung Vieng fishing village where tourists can use either a bamboo boat or kayak to explore. The next destination is Tra San, a perfect spot for kayaking and watching birds. Finally, guests will discover Thien Canh Son cave, the most famous cave in Bai Tu Long Bay.
Water sport facilities (on site)
Fishing
Kayaking
Swimming
Fishing
8.7/10
Cruise quality
Oriental Sails cruise was built over 10 years ago and the most recent renovation was in 2014. Thus, it is a bit old and run-down. This wooden junk follows the traditional style and is decorated with many wooden furnishings. On the ship, guests still find many modern facilities and good accommodations.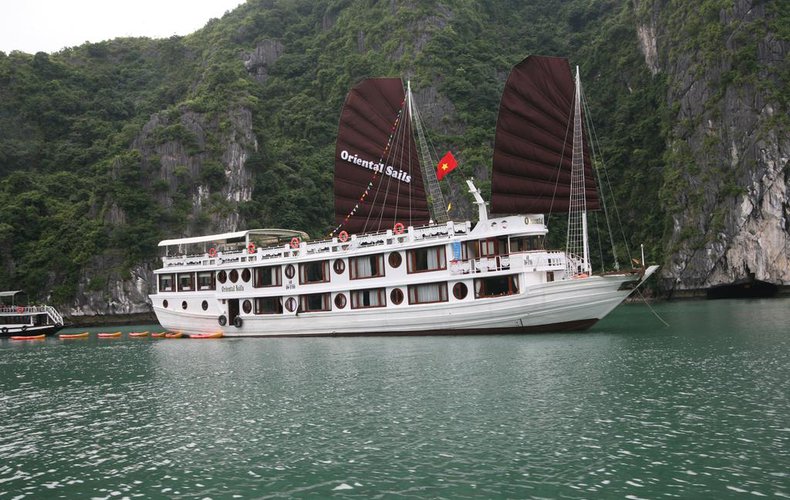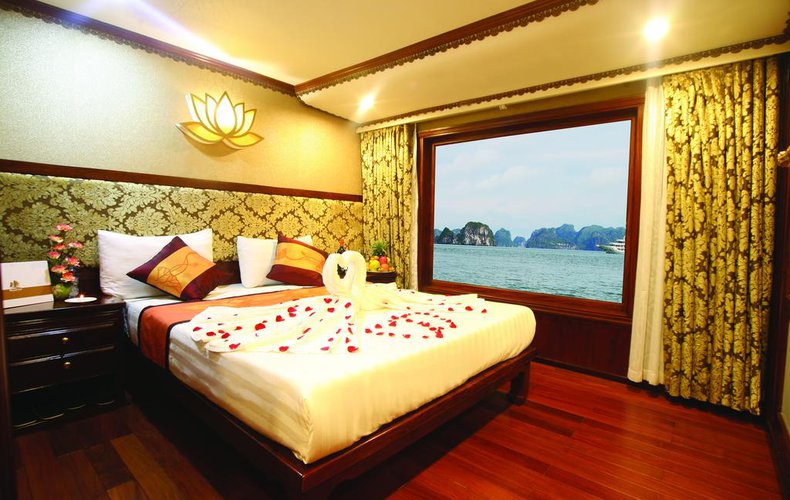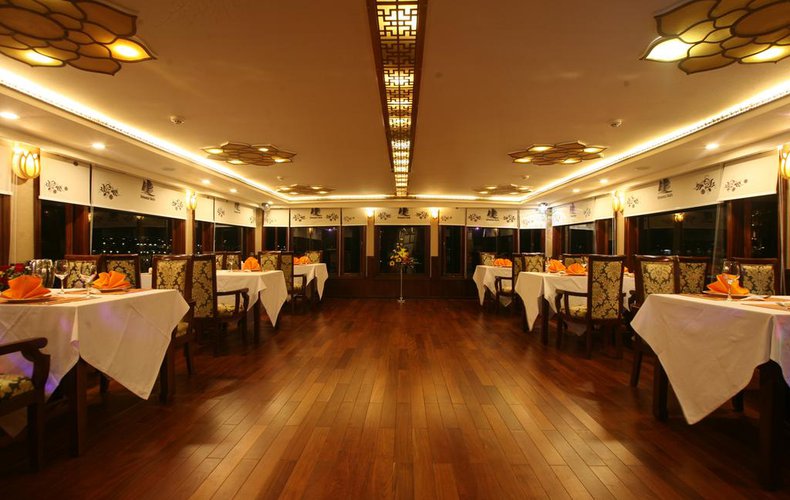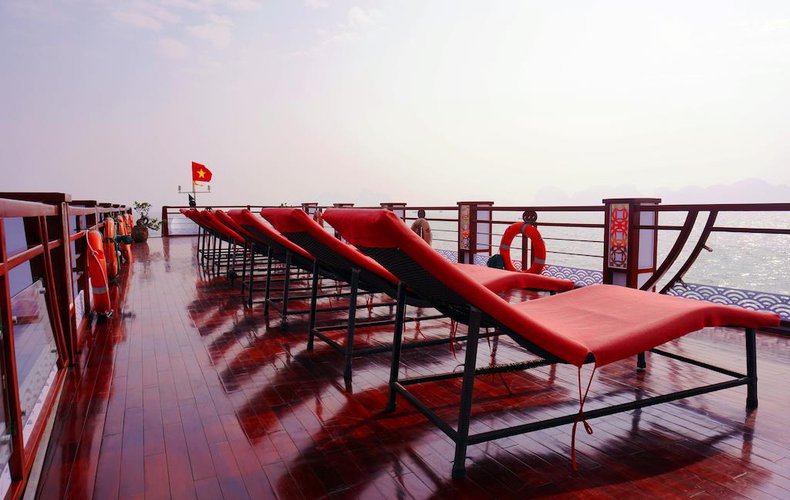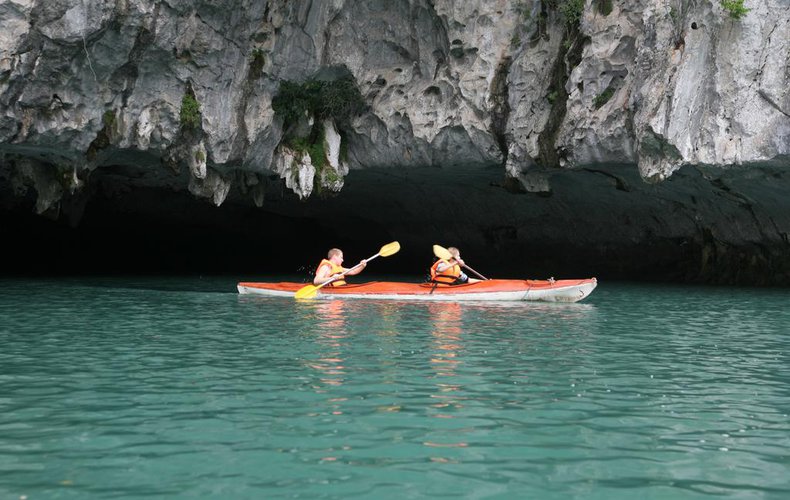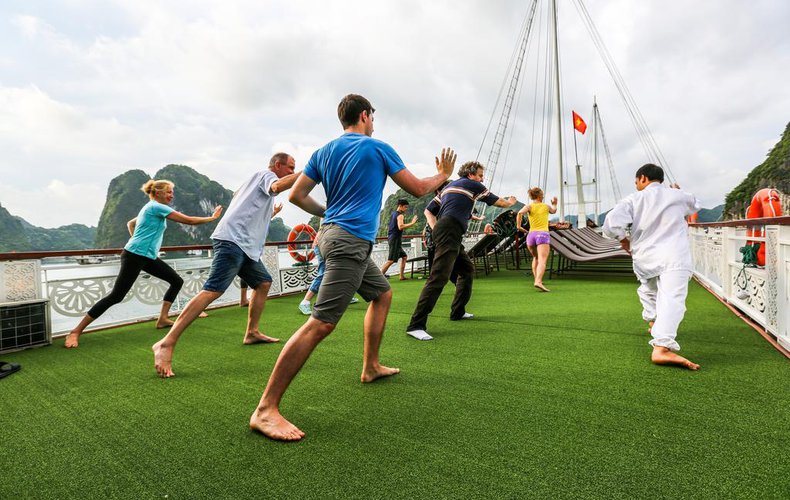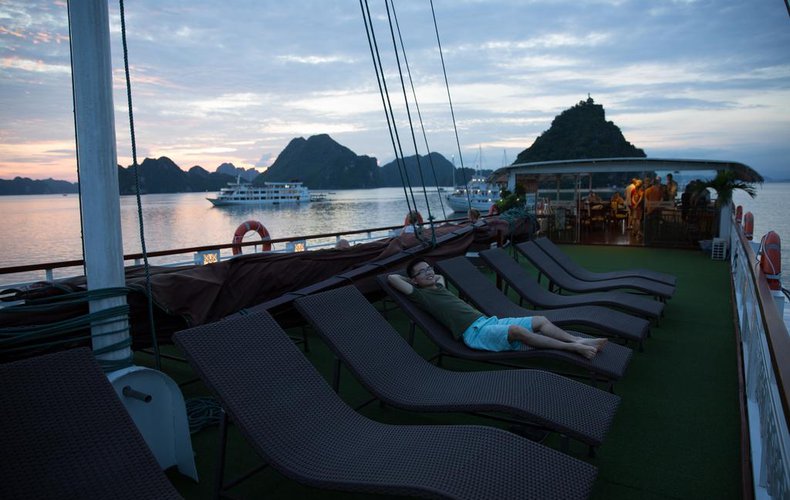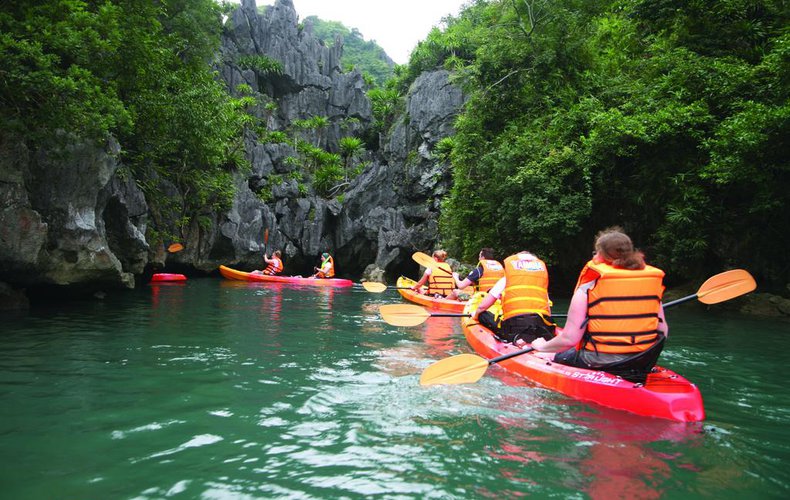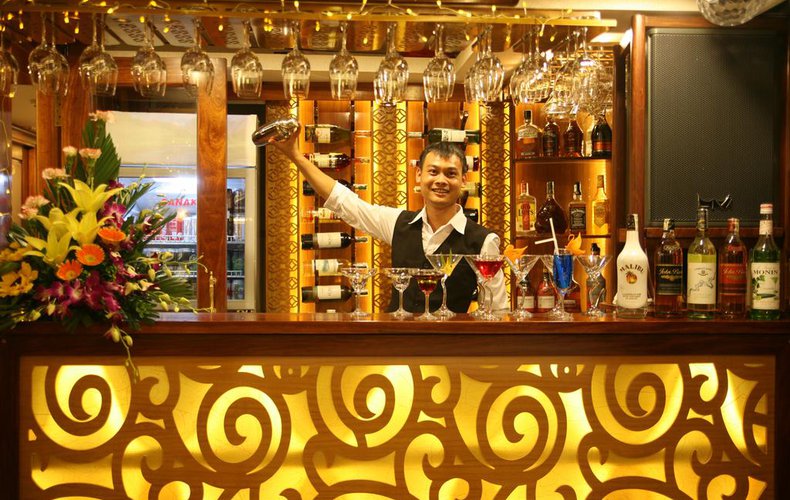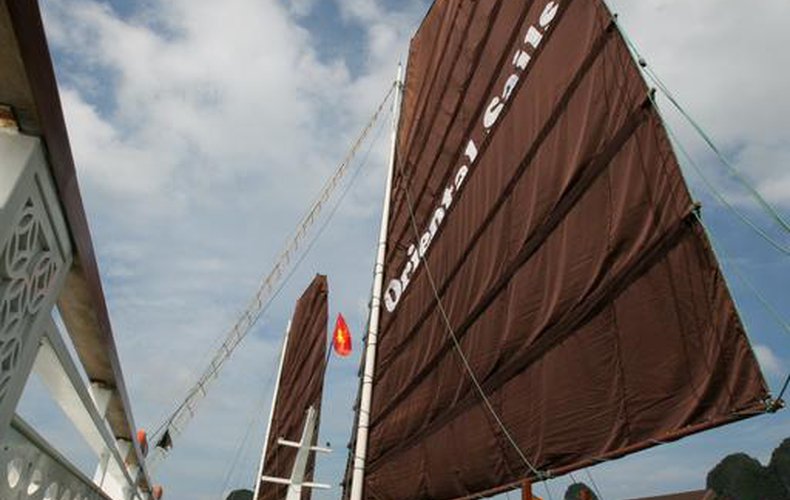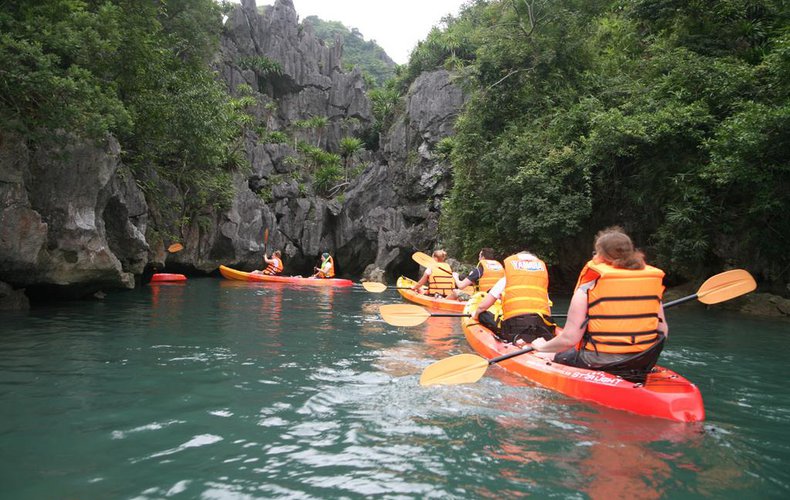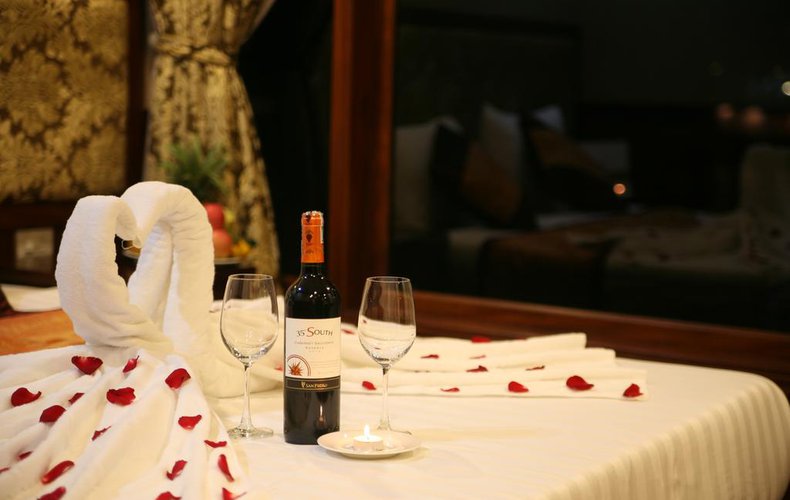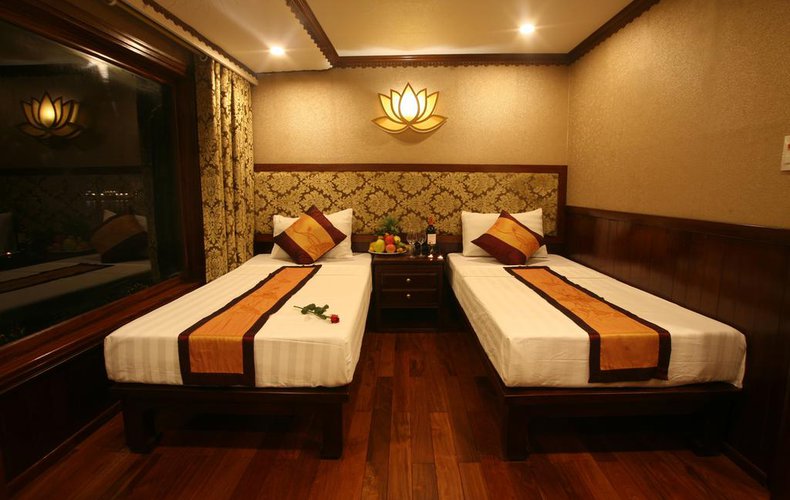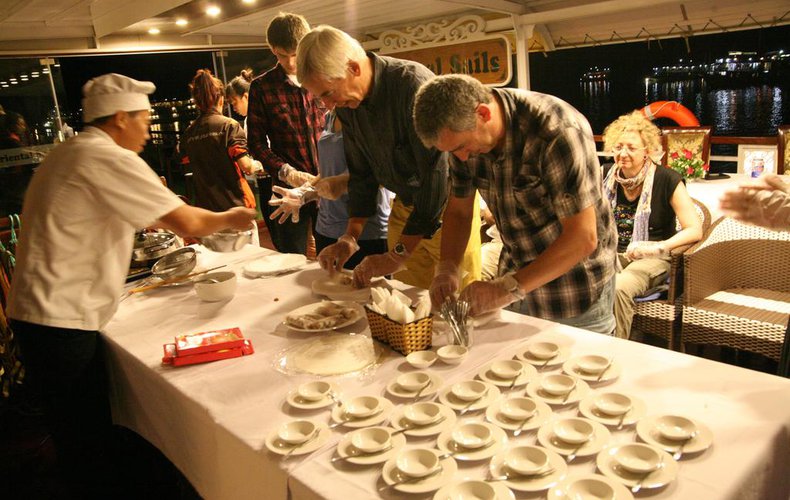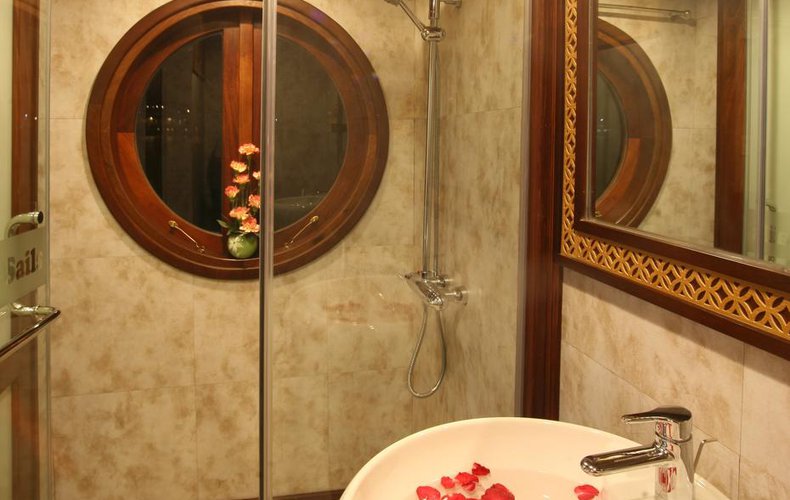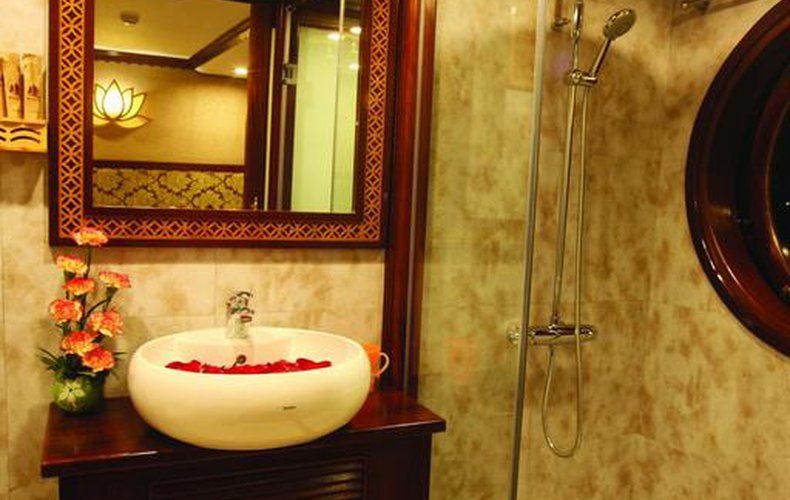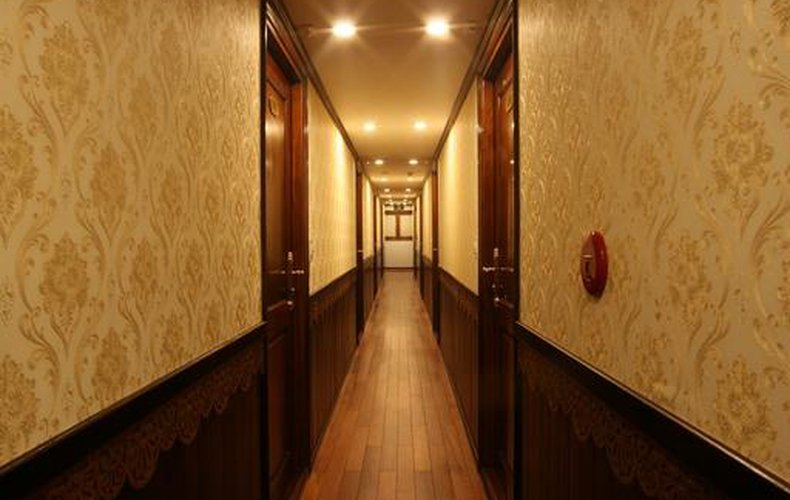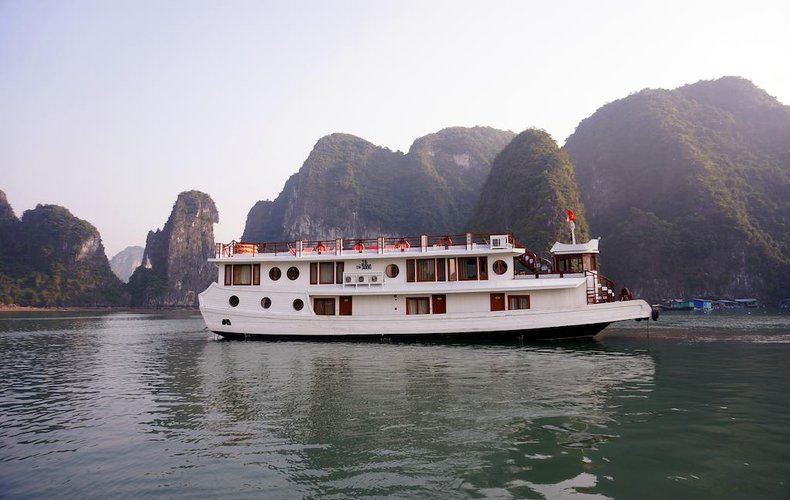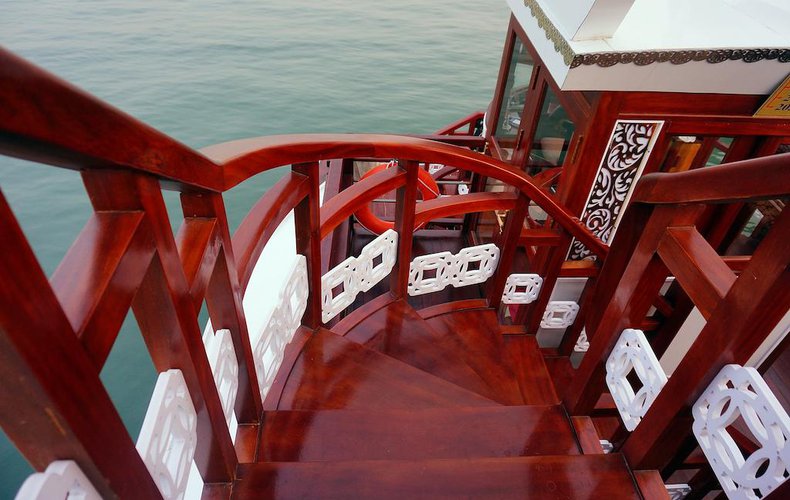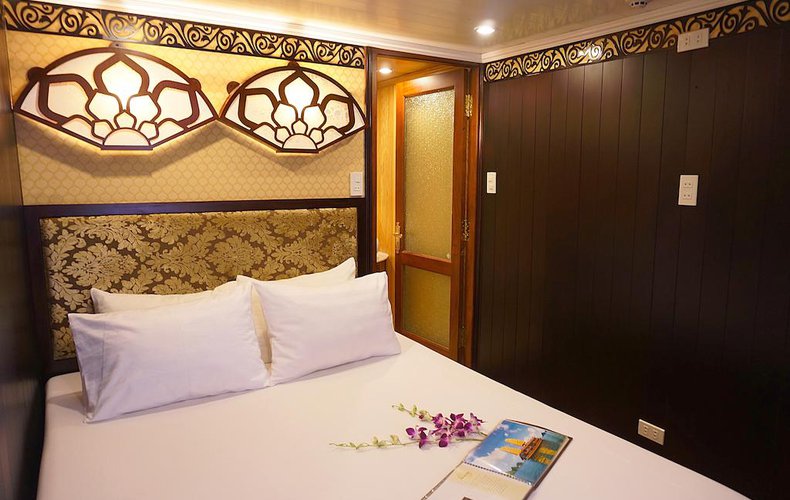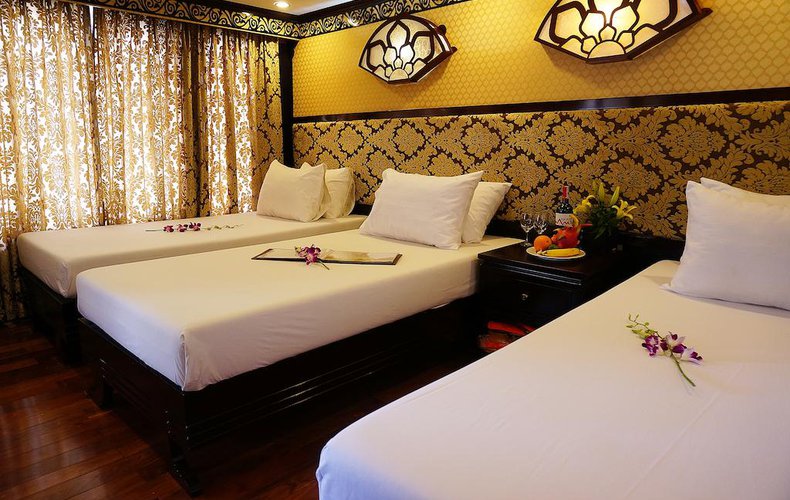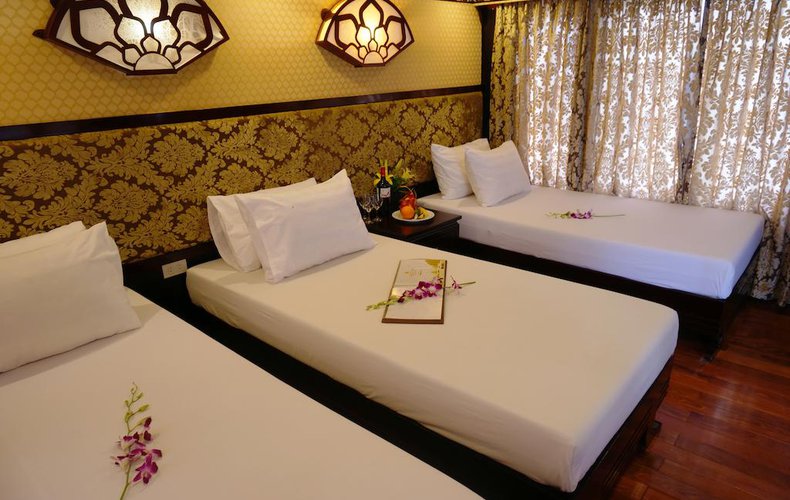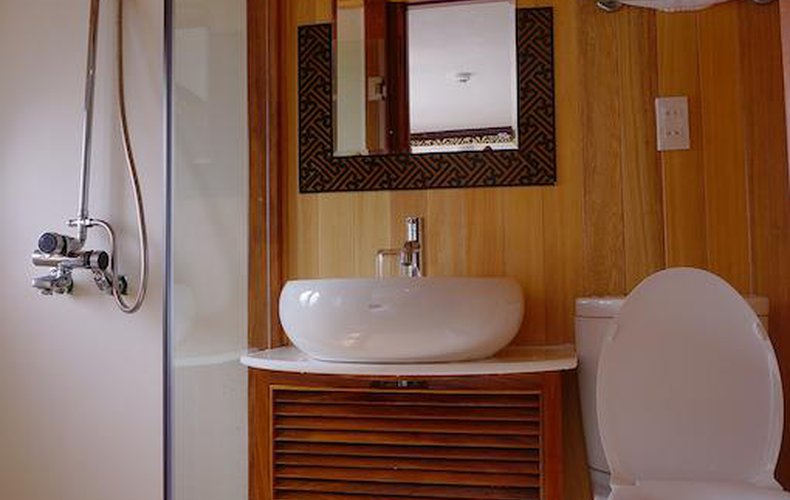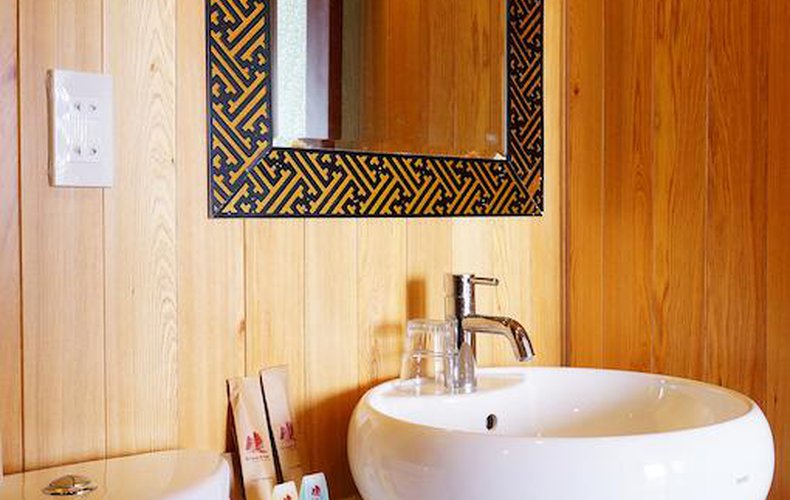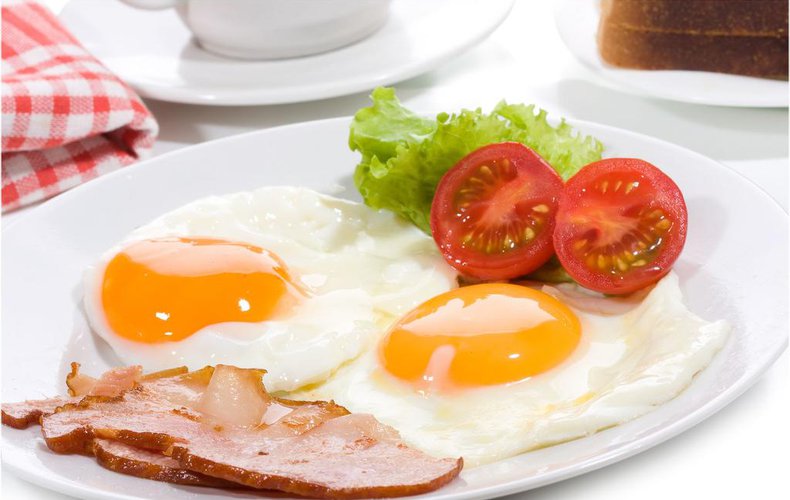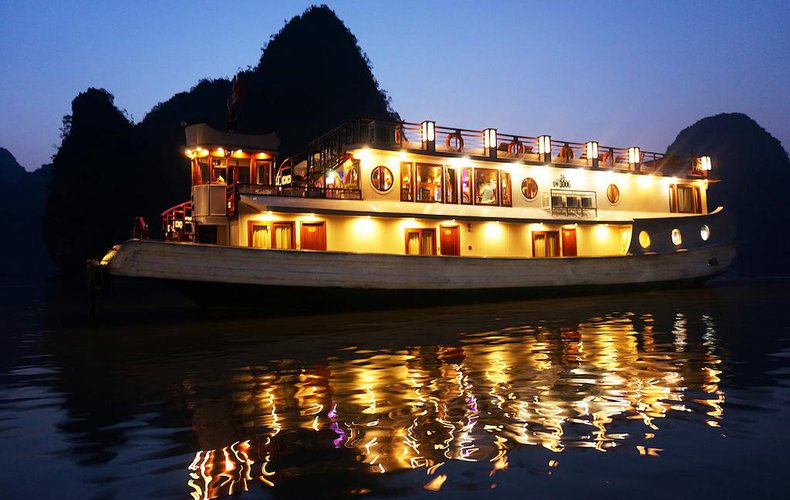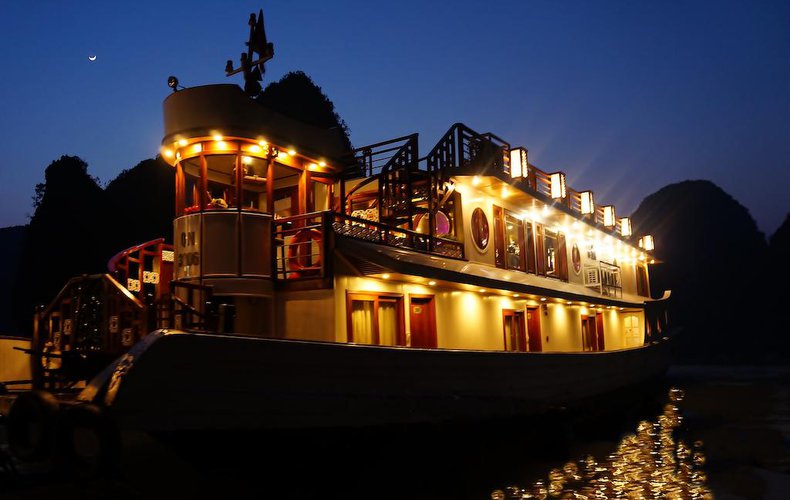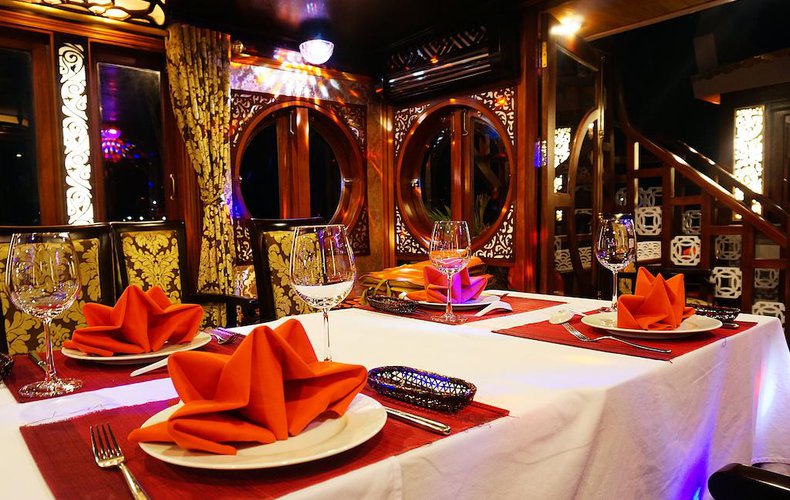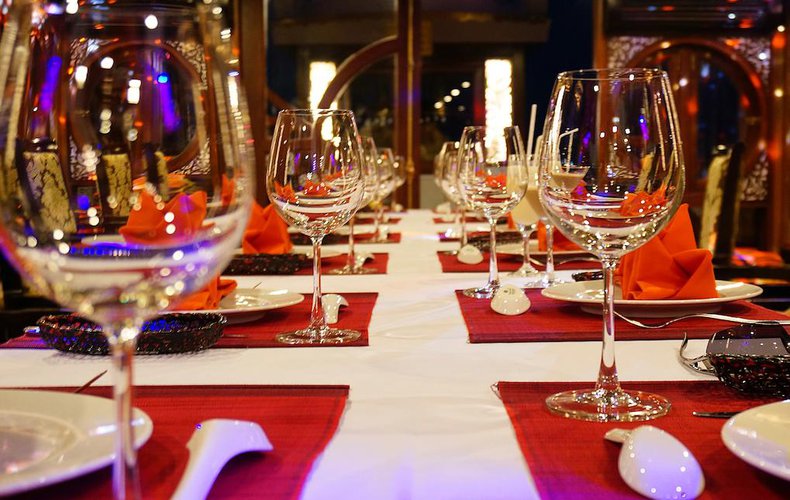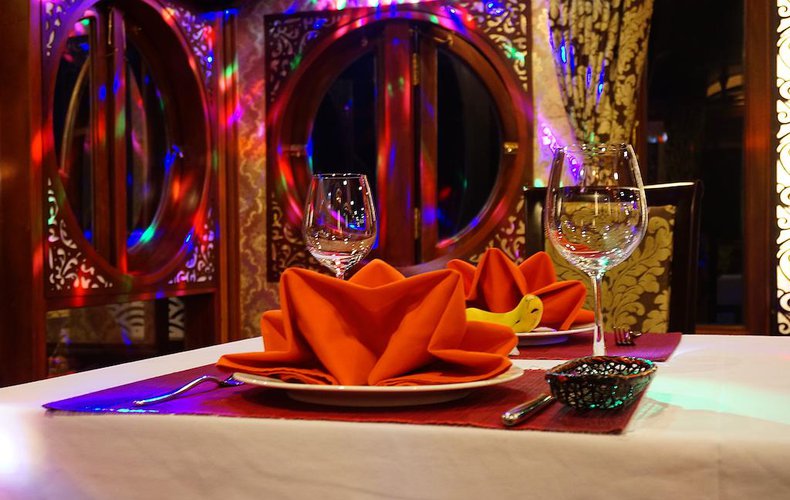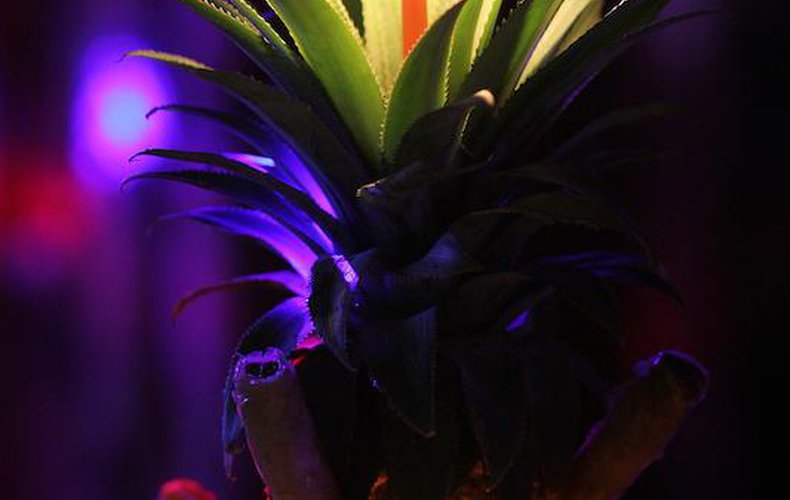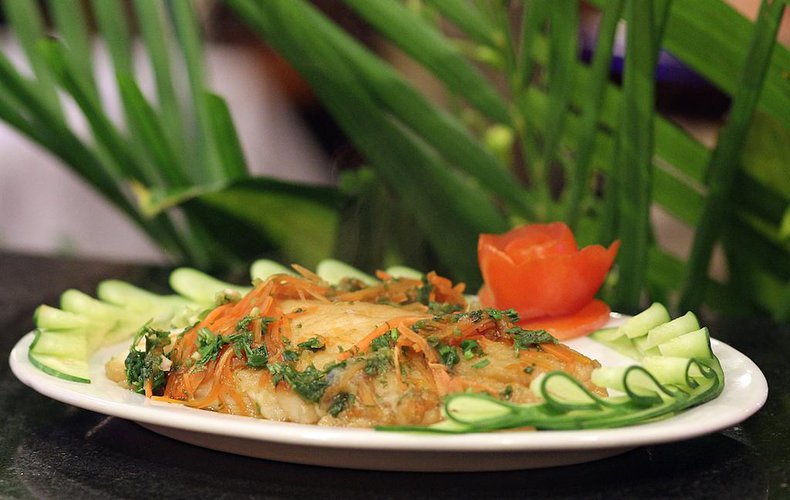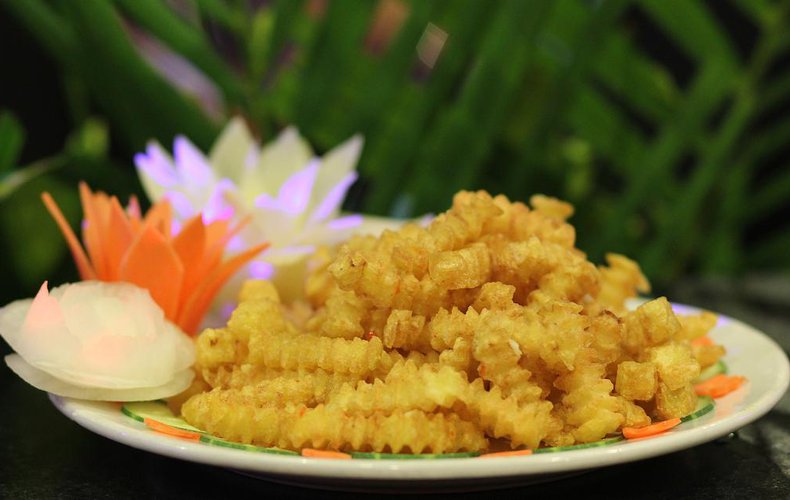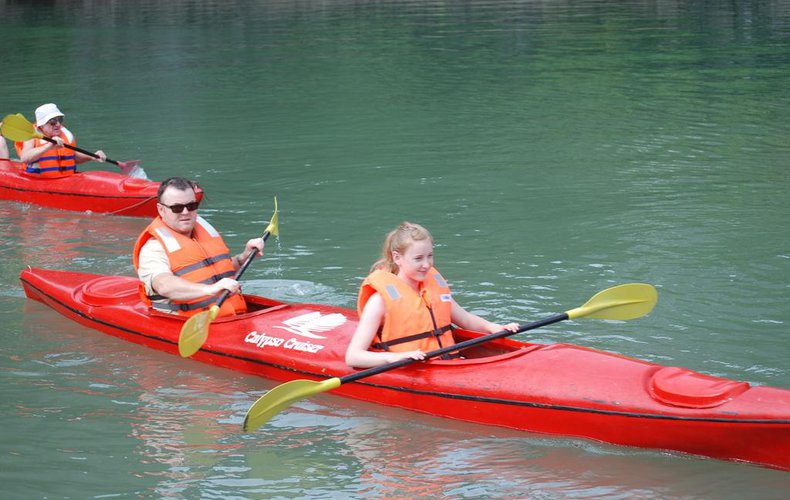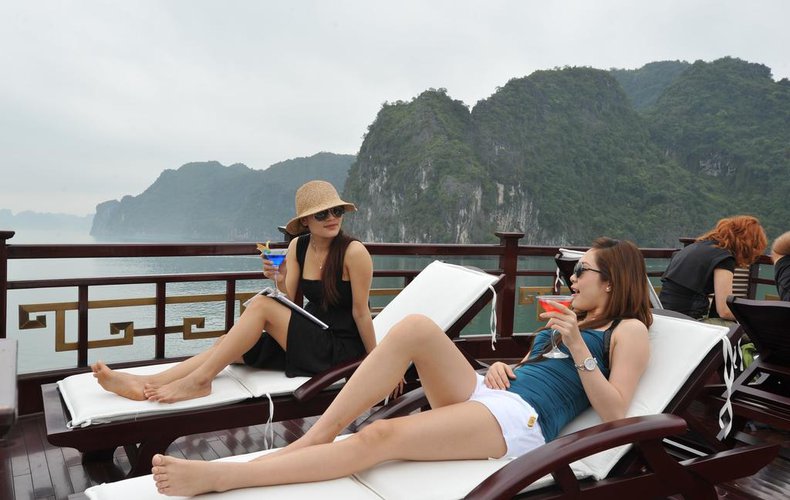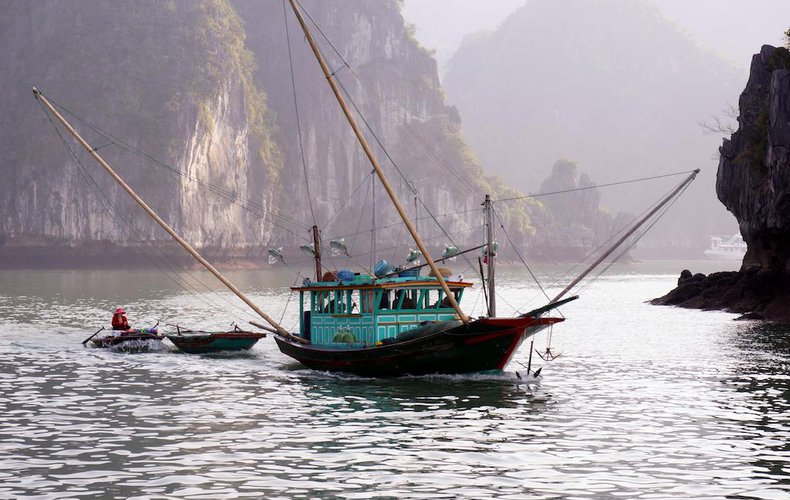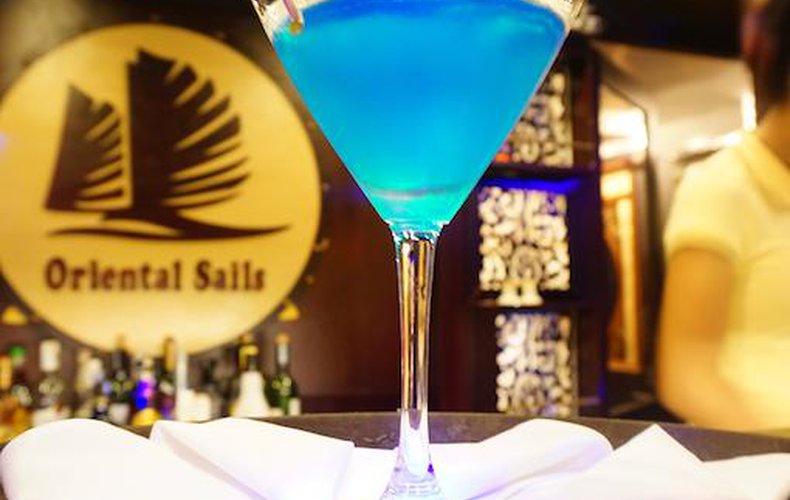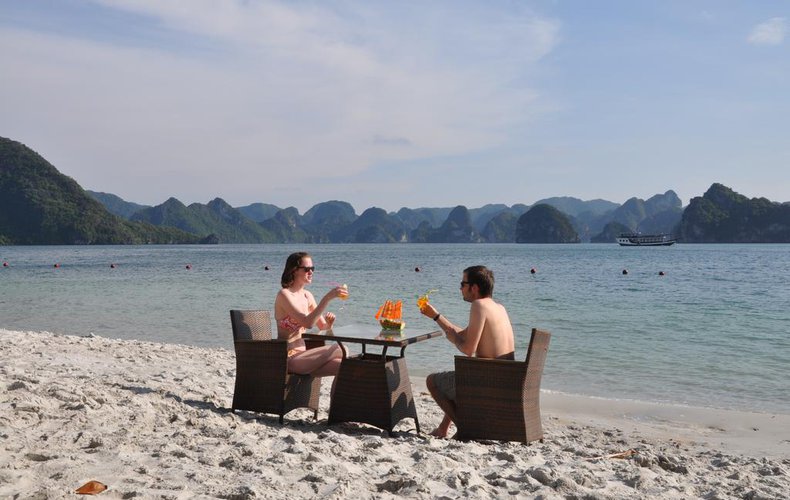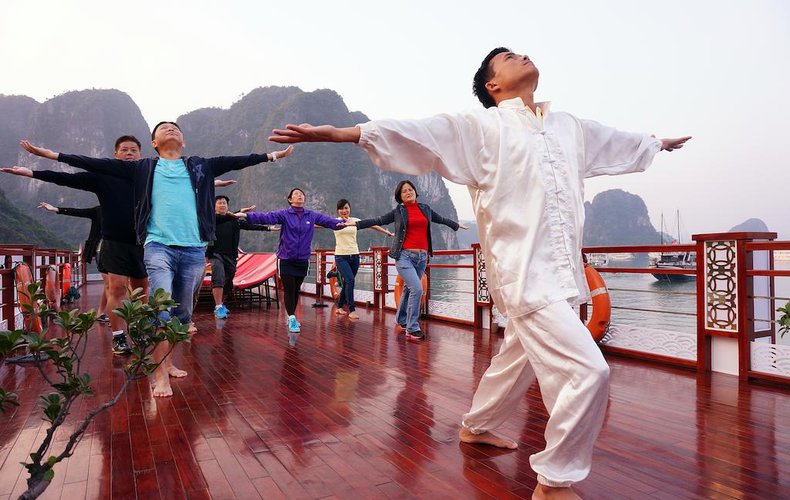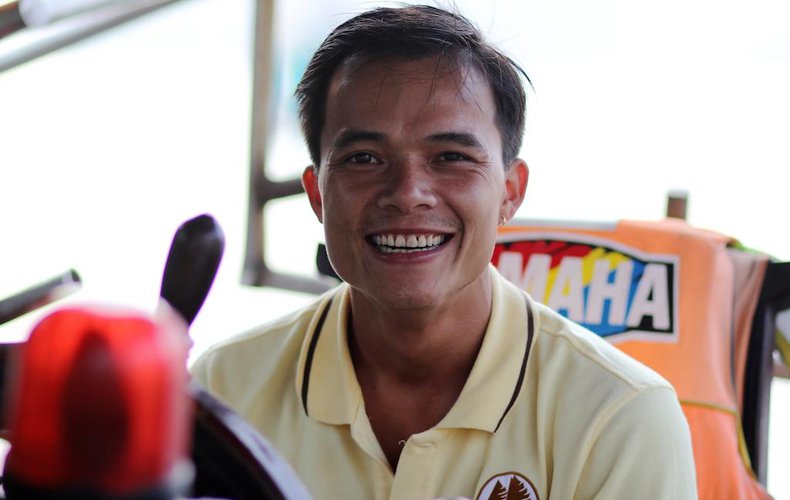 8.5/10
Service & facilities
The property ensures a relaxing stay with basic amenities and decent services. It includes a restaurant and bar, a sundeck for sunbathing and organizing events, and a common sitting area. Business travelers can also take advantage of the cruise's business center and meeting facilities.
Shuttle service
Airport shuttle (additional charge)
Shuttle service (additional charge)
Air conditioning
Gift shop
Family rooms
Barber/beauty shop
Non-smoking rooms
8.5/10
Cabin quality
18 cabins on the ship are of medium size and boast a lovely wooden décor. Most units are located on the ground floor and most suitable for families and small expedition groups. Passengers can enjoy an indulgent night's sleep on the twin or double bed with luxuriant linens and experience a handful of high-quality in-room amenities.
8.3/10
Food & Drink
When it comes to the dining experience, guests are treated to some of the best local seafood, Vietnamese cuisines as well as international dishes in an elegant setting. However, there are no options for drinks during the meal.
8.0/10
Value for money
Superior double or twin room costs from US$286.
Access for people with disabilities?
Wheelchairs are accessible on the ground floor only.
Family-friendly?
Children aged under 6 years old are free of charge and can use free extra bed. There are board games/ puzzles for children.
Last updated: January 18, 2020
MORE CRUISES IN HALONG BAY
Frequently asked questions
1.

Is massage service available?

Yes, it is. Massage service is available upon request and costs an additional charge.
2.

Is smoking allowed?

No, this is a non-smoking cruise and smoking is also prohibited in the outer deck.
3.

Is it possible for a couple to share the bed with their child?

Yes, the bed is big enough for sharing with children under 6. Passengers can also request an extra bed.
4.

Is the bamboo boat trip included in the price?

Yes, both kayak and bamboo boat trip are included in the price.
5.

How long does the transfer take?

Transfer by shuttle bus takes 3.5 hours from Hanoi to Halong Bay, including rest on the way.