Explore Halong bay with the best cruise packages
Recommendations
Luxury
Small-boat
Honeymoon
Modern
Swimming pool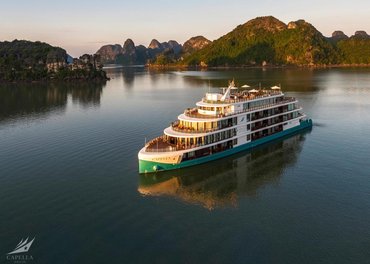 8% OFF
Lan Ha Bay
Launched 2020 - Metal - 30 cabins
All cabins with balcony
Family rooms
Elevator
Fitness centre
Booked 3 times in the last 24 hours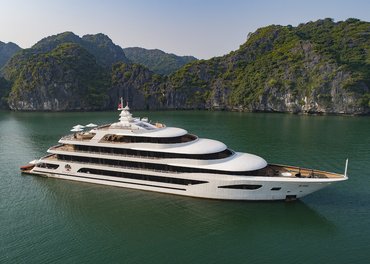 8% OFF
Lan Ha Bay
Launched 2019 - Metal - 23 cabins
All cabins with balcony
Cooking class
Taichi
Spa
Booked 6 times in the last 24 hours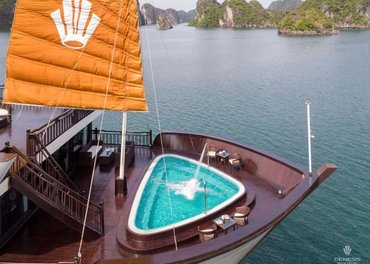 8% OFF
Lan Ha Bay
Launched 2019 - Metal - 20 cabins
Outdoor swimming pool
Cooking class
Family rooms
Taichi
Booked 4 times in the last 24 hours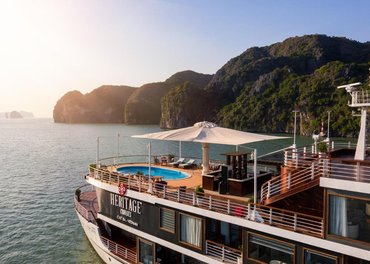 9% OFF
Lan Ha Bay
Launched 2019 - Metal - 20 cabins
Outdoor swimming pool
All cabins with balcony
All meals included
Lan Ha Bay route
Booked 2 times in the last 24 hours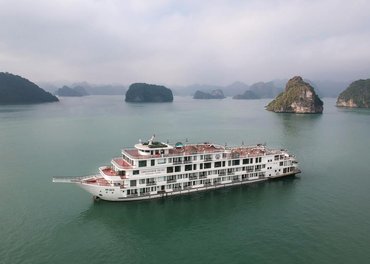 9% OFF
Halong Bay
Launched 2018 - Metal - 46 cabins
Outdoor swimming pool
All cabins with balcony
Elevator
Halong Bay route
Booked 5 times in the last 24 hours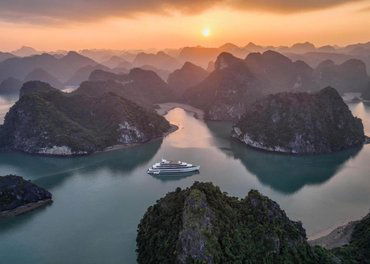 9% OFF
Lan Ha Bay
Launched 2022 - Metal - 35 cabins
Outdoor swimming pool
Ultra luxury
Elevator
Fine dining
Booked 6 times in the last 24 hours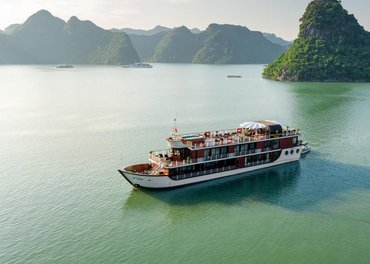 8% OFF
Lan Ha Bay
Launched 2019 - Metal - 5 cabins
Outdoor swimming pool
Ultra luxury
All cabins with balcony
Family rooms
Booked 4 times in the last 24 hours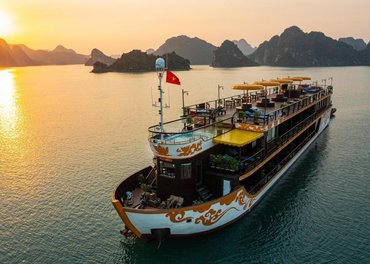 9% OFF
Lan Ha Bay
Launched 2023 - Metal - 10 cabins
Outdoor swimming pool
Ultra luxury
All cabins with balcony
Lan Ha Bay route
Booked 4 times in the last 24 hours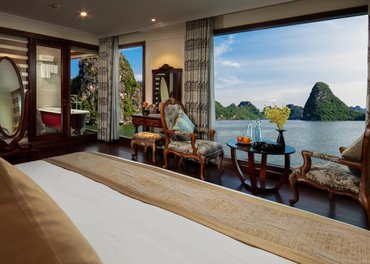 8% OFF
Halong Bay
Launched 2018 - Metal - 10 cabins
Ultra luxury
Free kayaking
Spa
Fine dining
Booked 3 times in the last 24 hours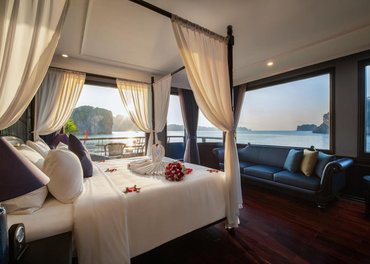 9% OFF
Lan Ha Bay
Launched 2019 - Metal - 22 cabins
Outdoor swimming pool
All cabins with balcony
Family rooms
Lan Ha Bay route
Booked 6 times in the last 24 hours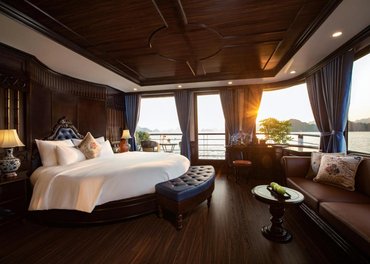 8% OFF
Lan Ha Bay
Launched 2020 - Metal - 24 cabins
Outdoor swimming pool
All cabins with balcony
Family rooms
Lan Ha Bay route
Booked 2 times in the last 24 hours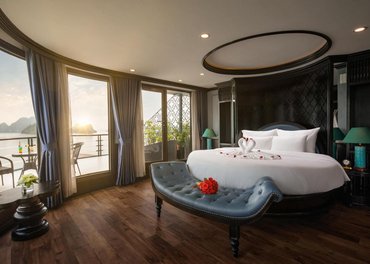 9% OFF
Lan Ha Bay
Launched 2022 - Metal - 24 cabins
Outdoor swimming pool
All cabins with balcony
All meals included
Lan Ha Bay route
Booked 4 times in the last 24 hours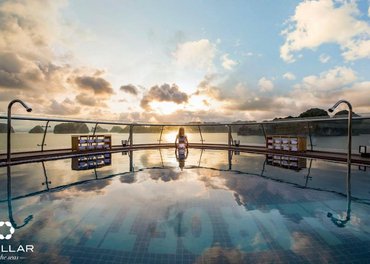 9% OFF
Lan Ha Bay
Launched 2018 - Metal - 22 cabins
Outdoor swimming pool
Ultra luxury
Free kayaking
Fine dining
Booked 2 times in the last 24 hours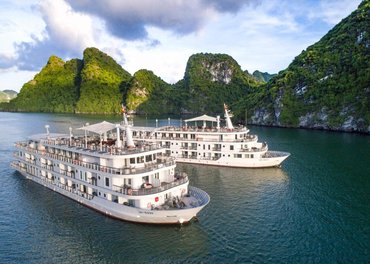 9% OFF
Halong Bay
Launched 2016 - Metal - 31 cabins
Outdoor swimming pool
All cabins with balcony
Fine dining
All meals included
Booked 3 times in the last 24 hours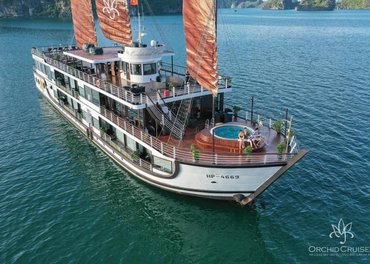 9% OFF
Lan Ha Bay
Launched 2016 - Metal - 14 cabins
Outdoor swimming pool
All cabins with balcony
Cooking class
Family rooms
Booked 4 times in the last 24 hours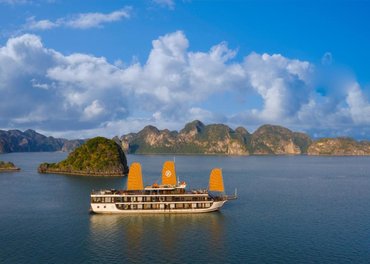 8% OFF
Lan Ha Bay
Launched 2018 - Metal - 20 cabins
Outdoor swimming pool
All cabins with balcony
Cooking class
Family rooms
Booked 4 times in the last 24 hours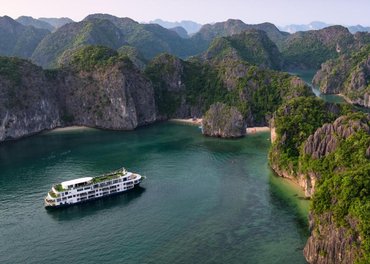 8% OFF
Lan Ha Bay
Launched 2018 - Metal - 18 cabins
Outdoor swimming pool
All cabins with balcony
Cooking class
Taichi
Booked 5 times in the last 24 hours
Find cruises by destination
Getting there
Africa
Africa
Australia
China
Europe
Japan
Malaysia
New Zealand
North America
Singapore
South America
South Korea
There are flights from Johannesburg to Hanoi, the flight duration is about 16 hours, 0 minutes with one stop.
Read more...
Frequently asked questions
1.

What is the weather like in Halong bay today?

Today's temperature is expected to be WARMER than yesterday. It will be broken clouds with an average of 22°C. Winds 82 degrees at 11.05 to 13.97 km/h.
2.

How far is Halong Bay from Hanoi?

Halong Bay is around 165 km from Hanoi Center. It takes you around 3.5 - 4 hours by local bus and 2.5 - 3 hours by cruise bus or taxi.
3.

Is Halong Bay worth it?

Yes. Halong bay is absolutely worth seeing at least once in your life. It was twice recognized by UNESCO for aesthetic value and geological and geomorphological value. Recently, Halong Bay and Cat Ba Island also became the very first Vietnamese inter-provincial heritage site of the world. The destination attracts not only nature lovers but also adventurers who love to know about the geology, geomorphology, history, and culture of Halong dating back millions of years ago.
4.

When is the best time to visit Halong Bay?

In fact, Halong Bay is suitable to visit all year round as each season offers a distinct beauty of the bay. If you prefer a dry season with less harsh sun and cool temperatures, March to May and October to November are the best. If you prefer lots of sunshine for water activities and a blue and clear sky for perfect photos, summer months such as June and July would be ideal. However, summer may come with more rain and possible storms. A backup plan for summer vacation is recommended.
5.

What is Halong Bay famous for?

Halong Bay is famous for the unique formation of nearly 2,000 thousand limestone islands and islets on the emerald ocean. In addition, many natural caves and beaches were found on these islands, making it an ideal place not only for exploring but also for relaxing and escaping from the bustling city.
6.

What are 5 interesting facts about Halong Bay?
Halong Bay has an area of 1,553 km2 and consists of almost 2,000 islands and islets yet the core area that was recognized by UNESCO is 334 km2 and includes 775 islets only.
Some caves in Halong remain vestiges of prehistoric man such as Me Cung Cave and Tien Ong Cave and have historical value such as Quan Y (Hospital) Cave and Dau Go Cave.
Most Halong residents were required to relocate to the mainland by the government. This is to improve their life quality, especially for children and the elders, and contribute to preserving the environment. There are currently 4 villages with a small number of locals in the bay namely Cua Van, Vung Vieng, Cong Dam, and Ba Hang Village.
Halong has a rich ecosystem with tropical rainforests, mangroves, and coral reefs. There are 163 species of coral that can be found at 4-6 meter depth. Halong is the home of 450 Mollusc species and 200 kinds of fish.
Halong Bay was twice recognized as the world's Natural Heritage Site by UNESCO: in 1994 for aesthetic value and in 2000 for geological and geomorphological value. Besides, Halong Bay was recognized as one of the new 7 natural wonders of the world by New7wonders on 11/11/2011.