Overview of Sung Sot Cave
Among many subterranean intrigues in the Halong bay area, Sung Sot cave is the largest and most renowned one for its mind-blowing beauty. Once there, you'll be amazed by its extraordinary geological formations and vastness. The cave is adorned with thousands of stalactites and stalagmites that gracefully emerge from the ceiling.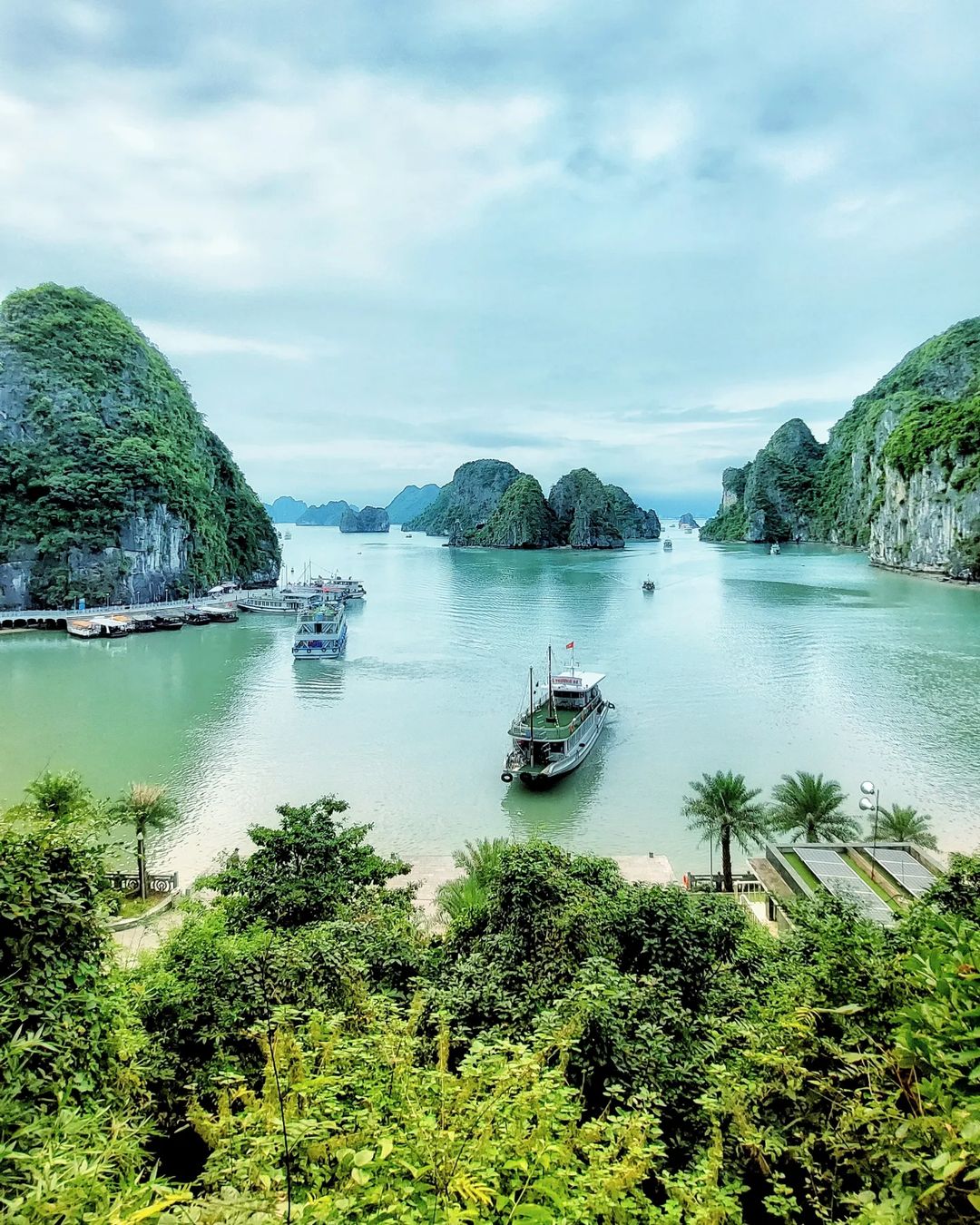 Being the most frequented cave in Halong Bay, it can be easily accessible by a rented canoe, a 6-hour day cruise, and several overnight cruises.
Location and Transportation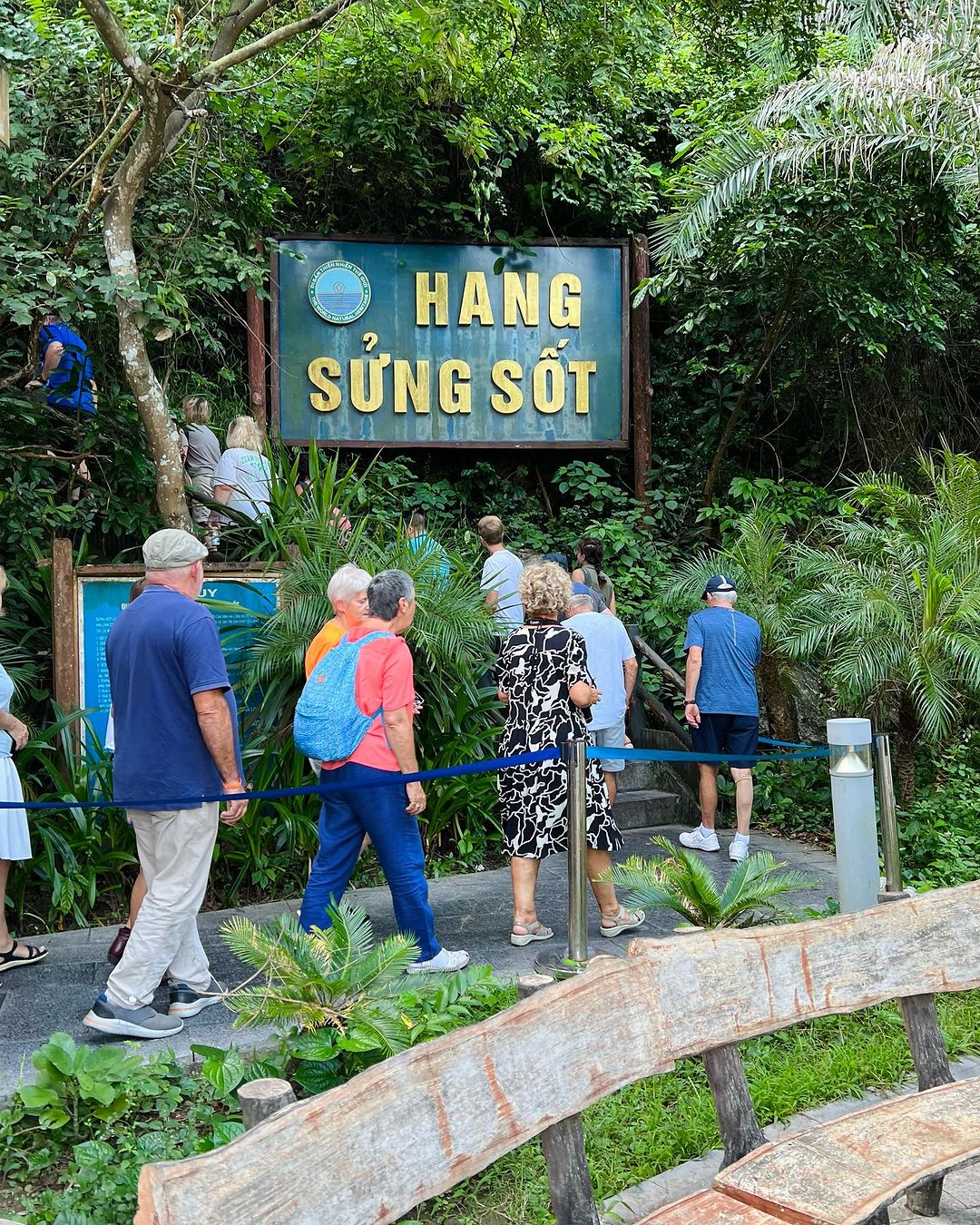 Sung Sot cave encompasses a vast area of over 12,000 sqm on Bo Hon island. It is situated approximately 14km from Bai Chay tourist wharf in Halong city. Upon arrival at the island's dock, you must climb 100 stone steps to the grotto's gate which is 25 meters above sea level.
You can approach the cave on a day cruise or an overnight cruise with a sailing route there. Renting a private canoe is also a good option if you are pressed for time or only want to visit the cave.
This option is best suited for those with limited time and only wish to explore the cave. The cost of renting a canoe docked in Tuan Chau harbor with a capacity of 4 to 8 people starts from 50 USD/per hour.
Taking a day cruise is the best way to get a glimpse of not only Sung Sot cave but also other destinations namely Titop island and Luon cave. You'll have opportunities to engage in exploring caves, swimming, kayaking, and hiking to the top of the mountain with this journey. The price is very reasonable with only 26 USD- 30 USD/per pax.
If you expect a hassle-free excursion to the cave and nearby attractions, you can book an overnight cruise with an itinerary to Halong Bay. The price can vary depending on the quality of the cruise. Some notable options are Paradise Elegance cruise, Ambassador cruise, and Heritage Line - Violet cruise.
The best time to visit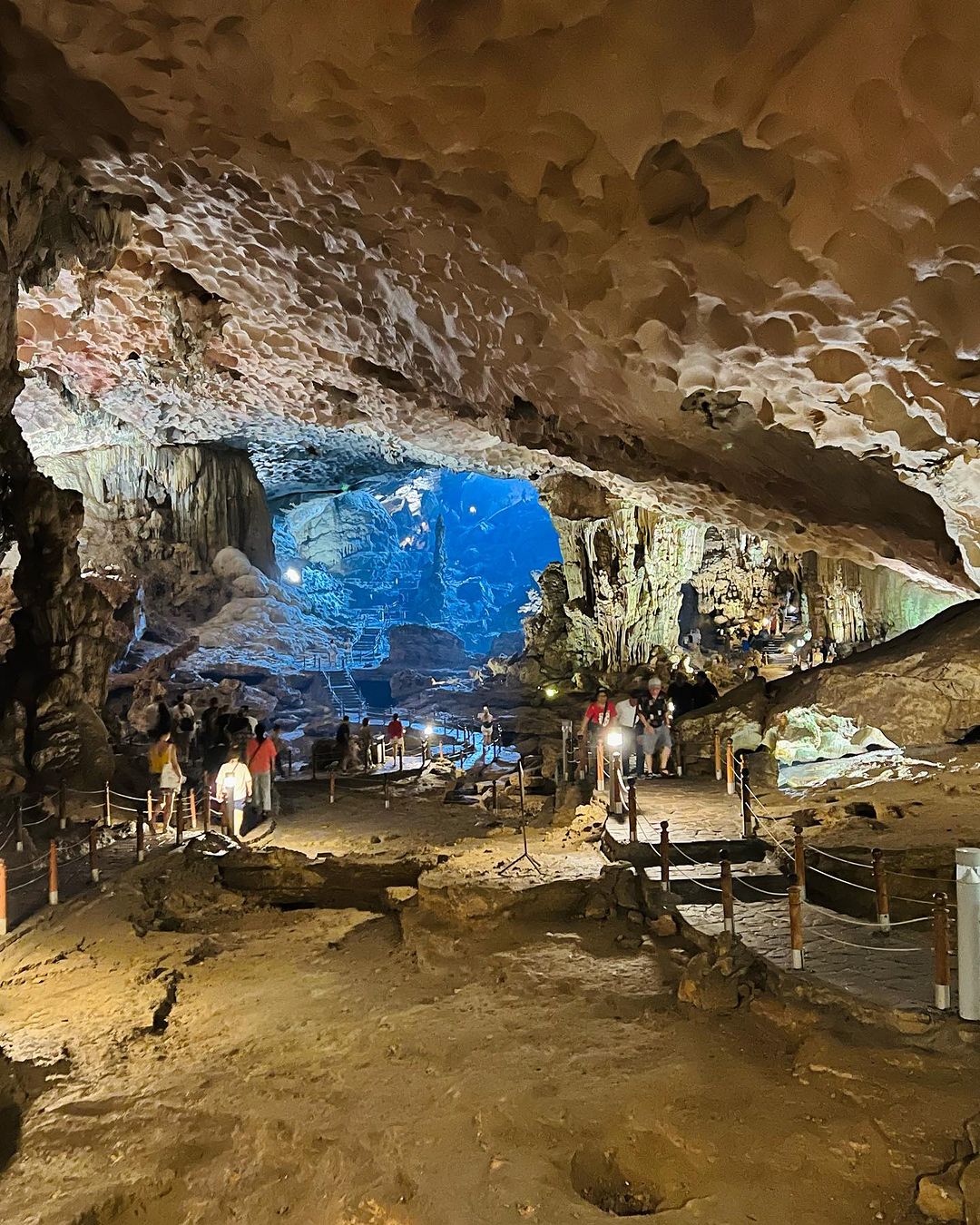 Sung Sot cave is best to be visited all year round but there are typically two peak seasons:
May to July: This period is the high season for domestic tourists.
December to February. This is the best time for foreigners to visit Halong bay.
During these times, the humidity level is low and the weather is quite dry with clear skies. However, you should avoid visiting the site on the weekends because of overcrowding flocks of tourists.
Legend and formation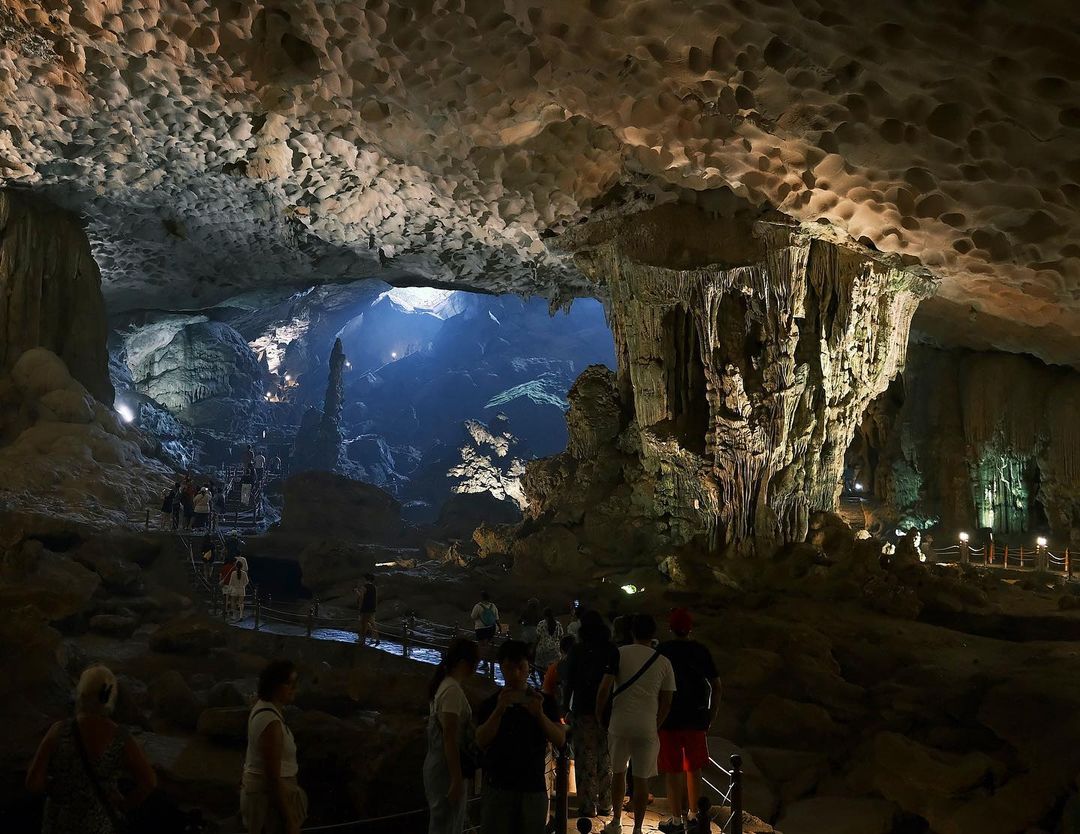 The captivating legend is associated with a local folklore called God Giong. The cave is believed to be the place where God Giong ascended to the heavens after defeating the Chinese invaders. There are striking stalactites that bear remarkable resemblance to the colossal horse and sword God Giong left behind as well as small ponds which are thought to be the hoofprints in the cave.
The beauty of Sung Sot cave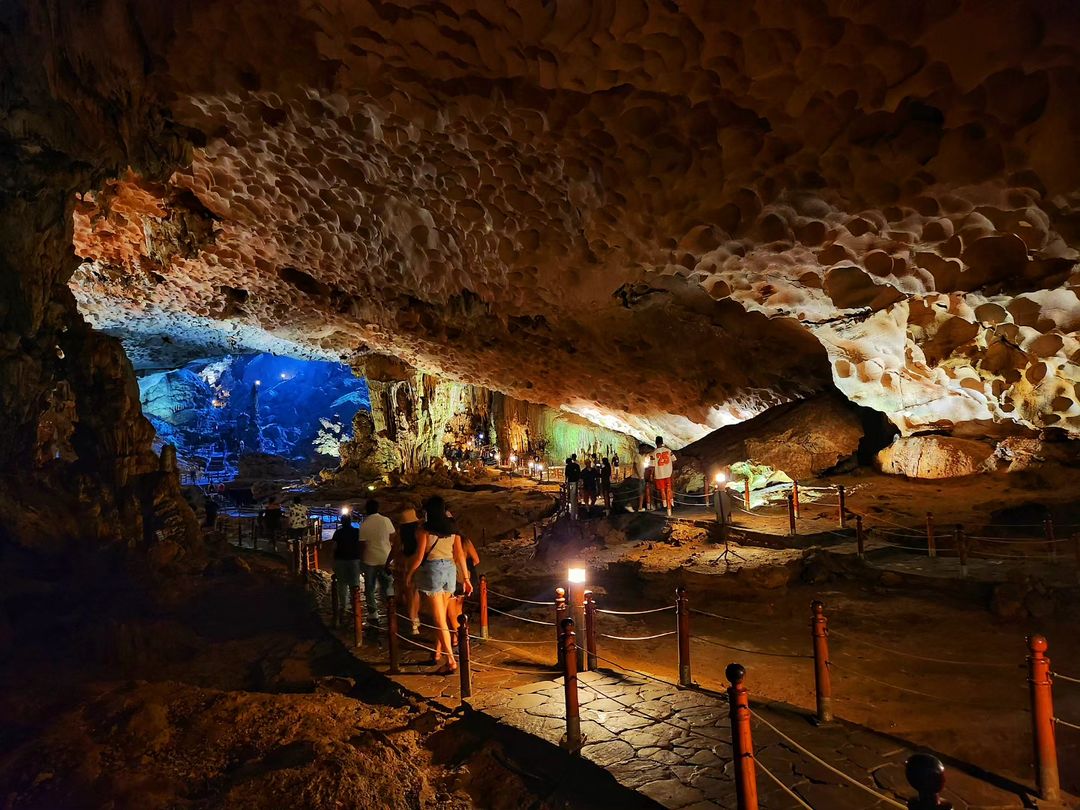 By climbing dozens of stone steps covered by lush foliage, you'll reach the gate. The cave is divided into two distinctive chambers with a height of 30 meters. The first chamber is referred to as the "waiting room" with awe-inspiring and gigantic stalactites. It is connected with the second one which is named the "Serene Castle"  through a narrow passageway. Here you'll admire a plethora of intriguing rock formations that look like animals and flowers with their distinctive shapes.
Best overnight cruises visiting Sung Sot cave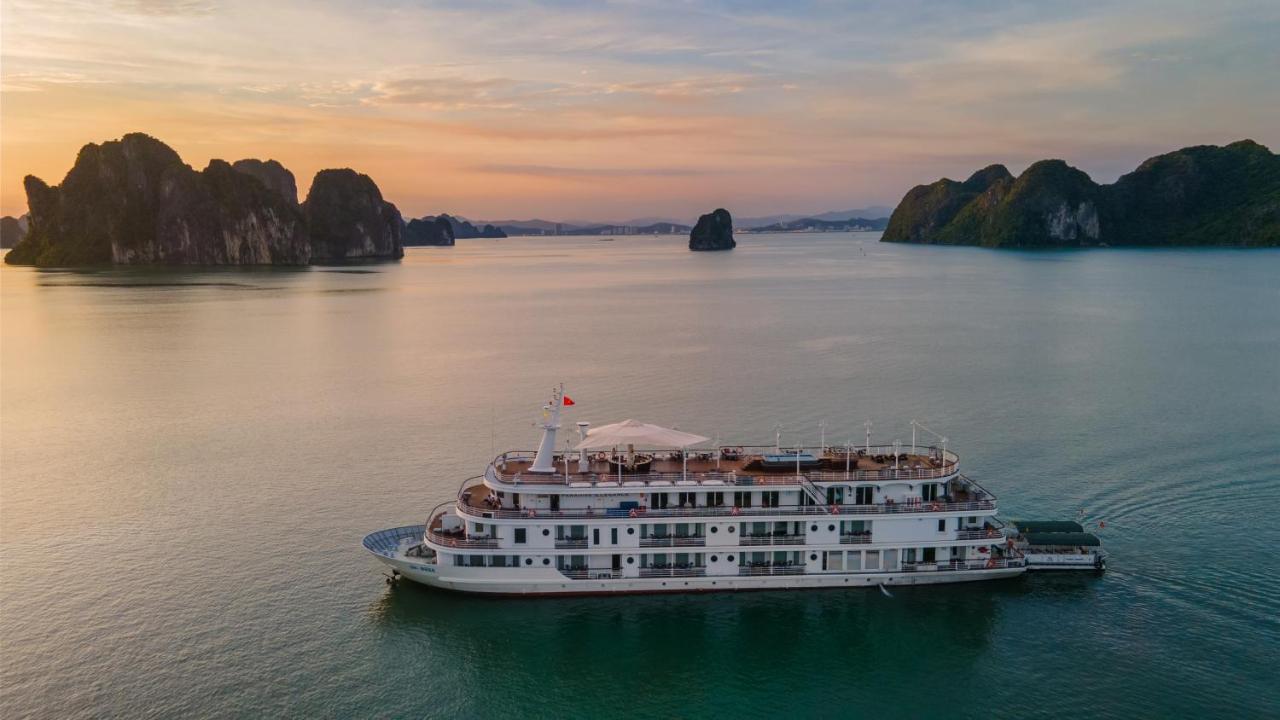 Paradise Elegance Cruise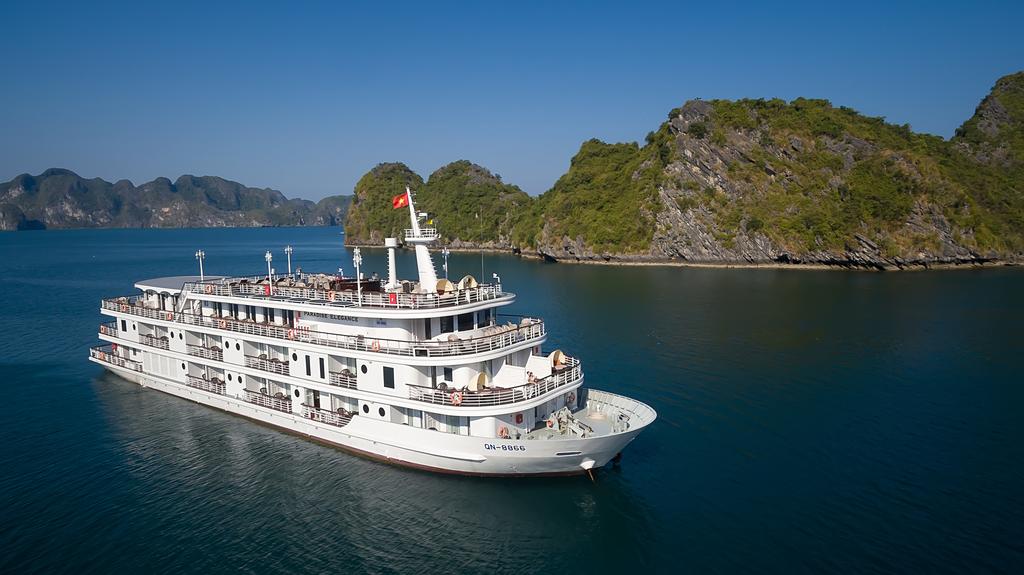 Paradise Elegance cruise boasts a modern vessel fusing contemporary style with Vietnamese design concepts. This meticulously-decorated cruise offers an exciting trip to this attraction on its 2-day and 3-day itineraries. Besides sightseeing, you will also do other activities such as kayaking, rowing a bamboo boat, discovering floating villages, and getting to know fishermen's lives on the bay.
Ambassador cruise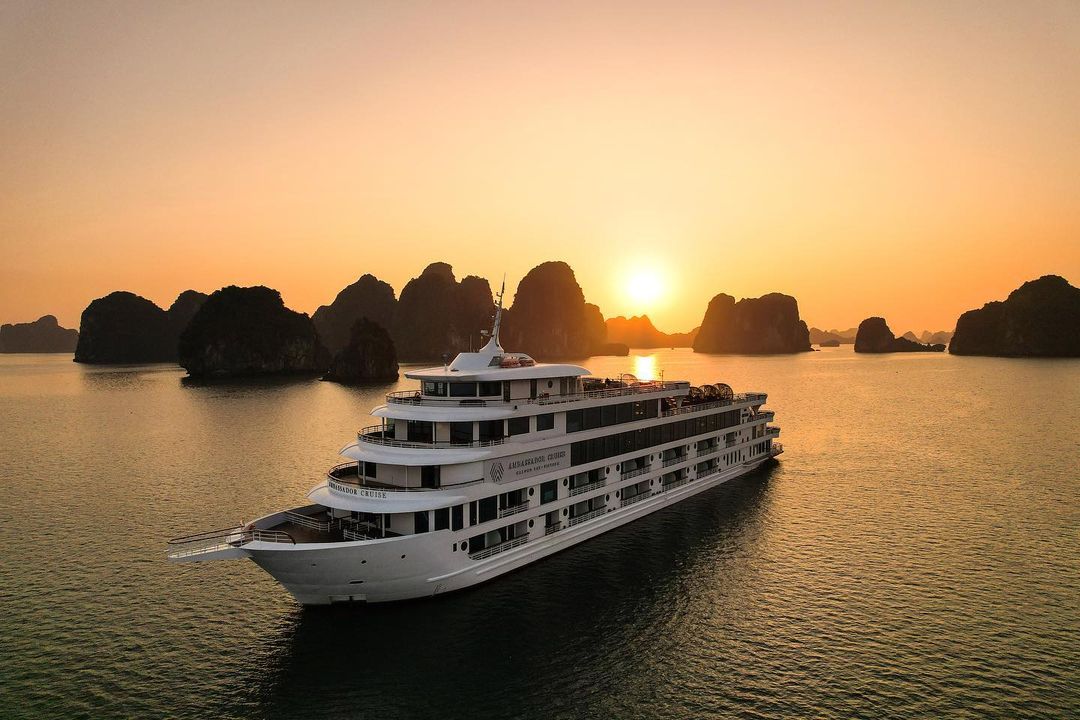 This is among the largest and most luxurious 5-star cruises in Halong Bay. The cruise is fitted with 46 opulent cabins, a premium dining venue, and other top-notch amenities. The cruise provides a 2D1N and a 3D2N itinerary, both visiting the cave with marvelous features.
Heritage Line - Violet cruise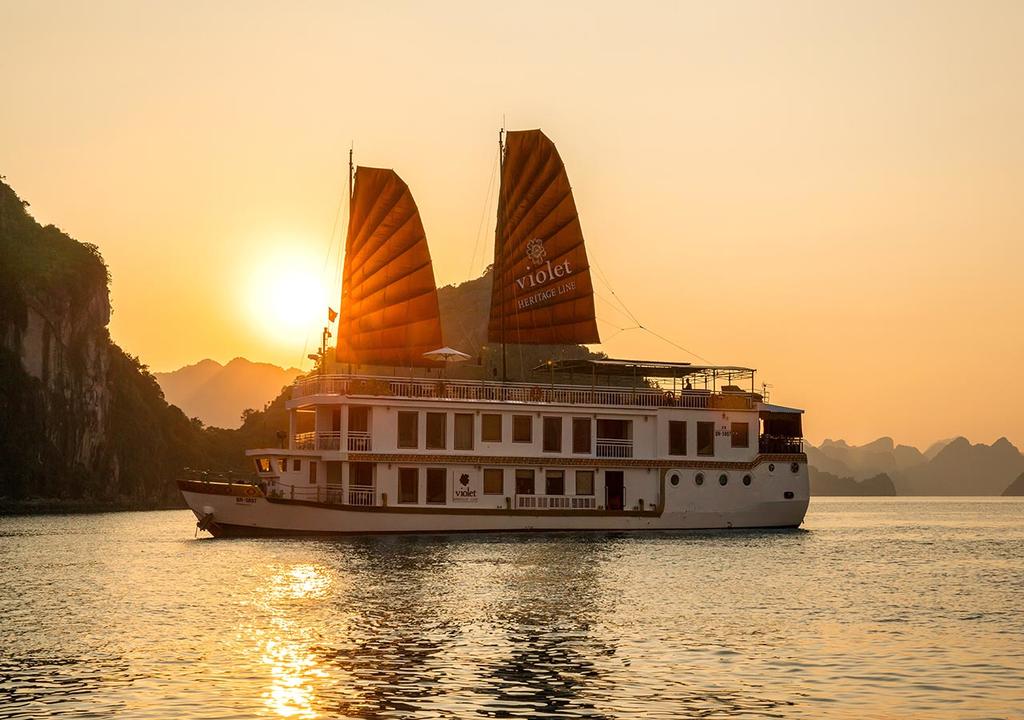 It is a 5-star boutique cruise with luxurious suites and top-of-the-range onboard amenities. During its 3-day adventure, you will explore the astonishing beauty of the cave on day two.
Questions and Answers
(0)
Be the first to ask a question on this page!
Frequently asked questions
1.

How large is the Sung Sot cave?

Sung Sot is one of the largest caves in the bay which spans an area of around 12,000 sqm. It reaches a height of around 30m.
2.

Where is it located?

The cave is located on Bo Hon island, about 14km from Halong city.
3.

Is the Sung Sot cave crowded?

The cave is sometimes packed with tourists, especially during peak seasons, holidays, and special occasions.
4.

How can I get to Sung Sot?

To access the cave, you can rent a private boat/ canoe or book a cruise tour.