Overview of 3 Days 2 Nights
3 day-2 night is the second most popular option for travelers coming to Halong bay, just after a 1-night itinerary. It offers more activities than the daytime or 1-night itinerary and access to the secluded parts of the bay where you feel more relaxed with less-touristy attractions. The price for a 3 day 2 night cruise is almost double that of a 1-night.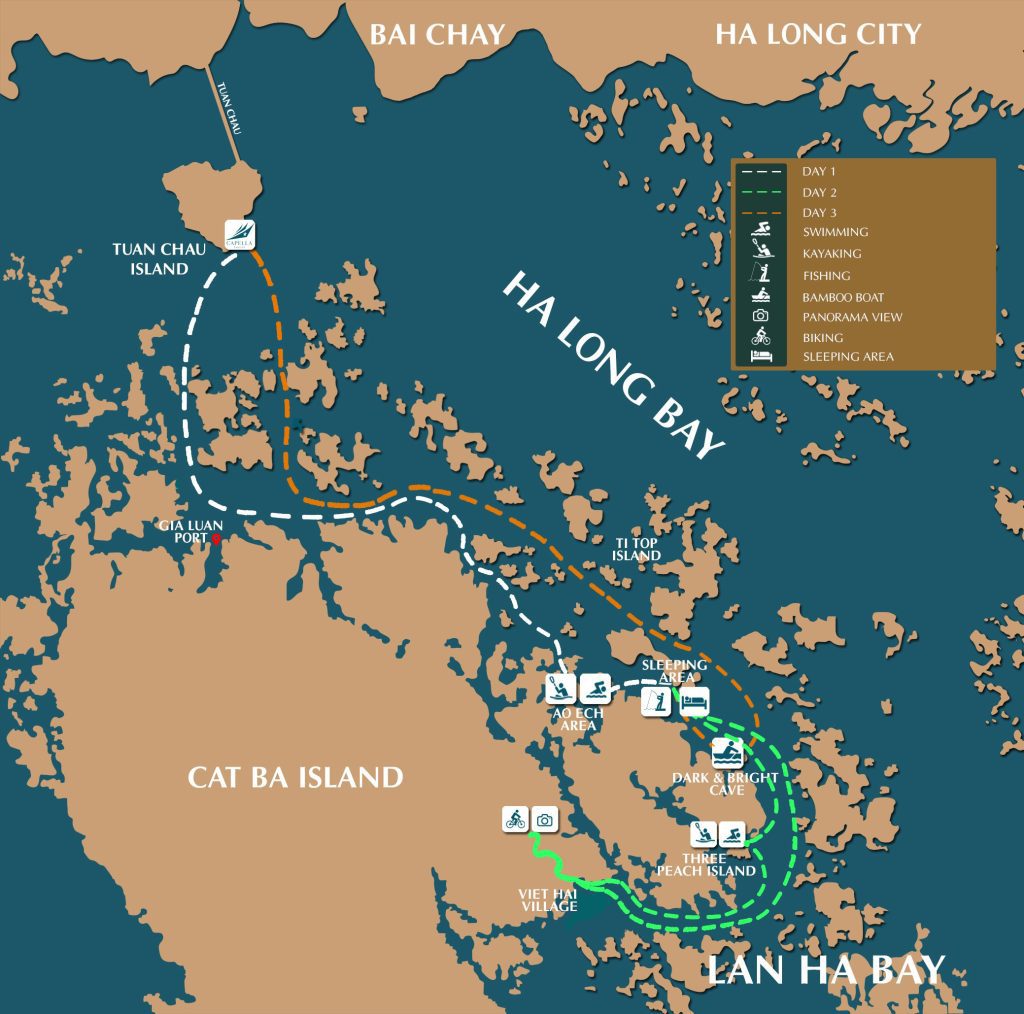 Similar to a 2 day cruise or any other overnight itinerary, a 3 day 2 night trip starts at 12:00 - 13:00 and finishes at 11:00 - 12:00. So, the total time onboard is almost 48 hours. The schedule is filled with activities for you to both relax in stunning nature and have a fun and memorable cruising experience.
Why choose 3 day 2 night itineraries?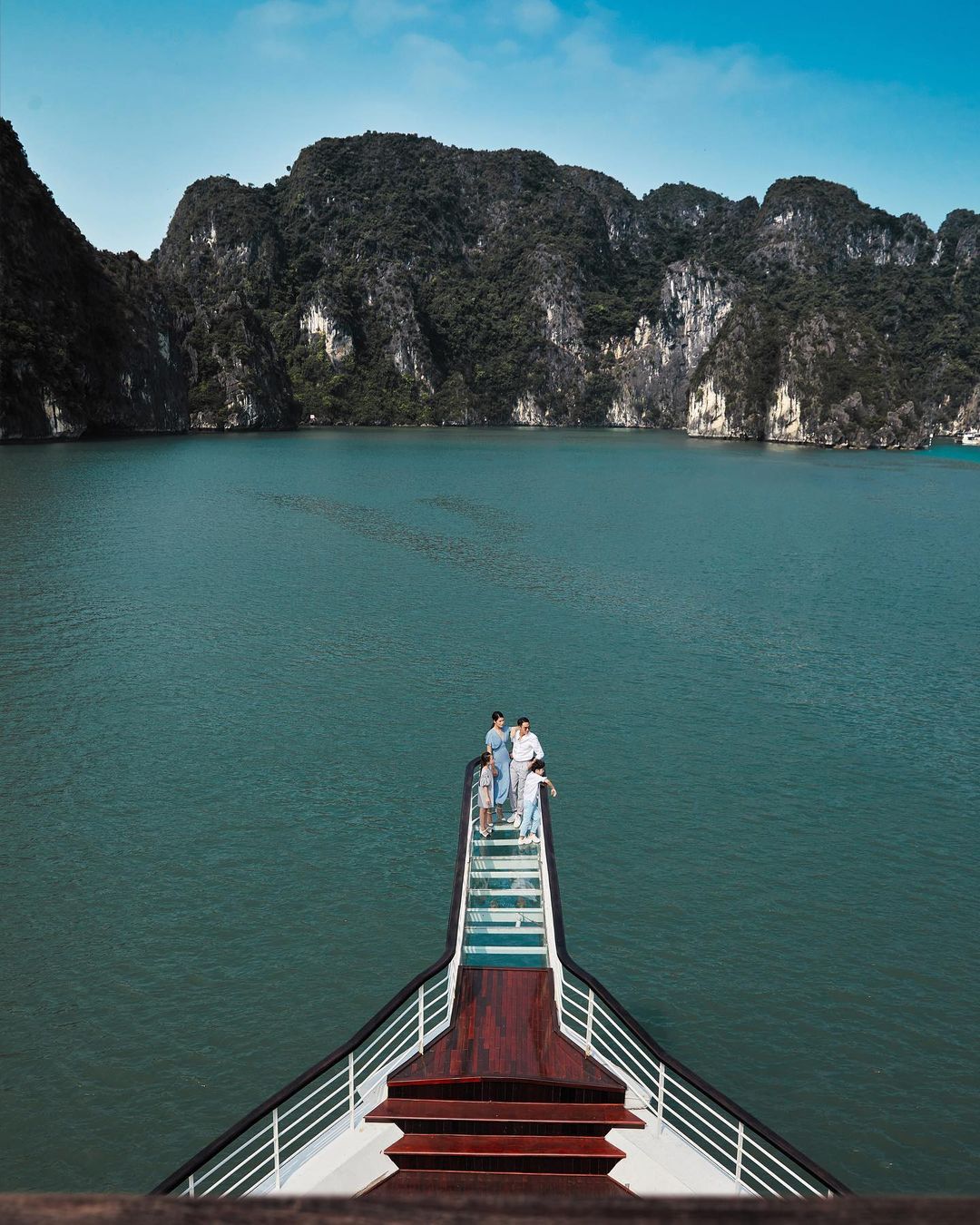 Less tight schedule
While the itinerary of the day tour or 1 night is a bit rushed with continuously moving between destinations and participating in all the activities on the cruise, the 2-night itinerary is more stretching. It takes you 5 hours or more to transfer by car while the total cruising time is just 4-6 hours (for a day cruise) or almost 24 hours (for a 2-day cruise), thus, the time for resting and enjoying nature and scenery is quite short. As a result, a less tight schedule is a huge plus for a 2-night itinerary.
Remote landmark exploration
Cruising for 2 days or in a day allows you to access the most outstanding attractions within a short distance. Meanwhile, you have a chance to go to further areas where nature is untouched and incredibly peaceful on a 2-night itinerary. Usually, you will embark on a small junk boat to visit those landmarks during the daytime and get back to the main boat in the late afternoon.
More time to join activities and experience facilities onboard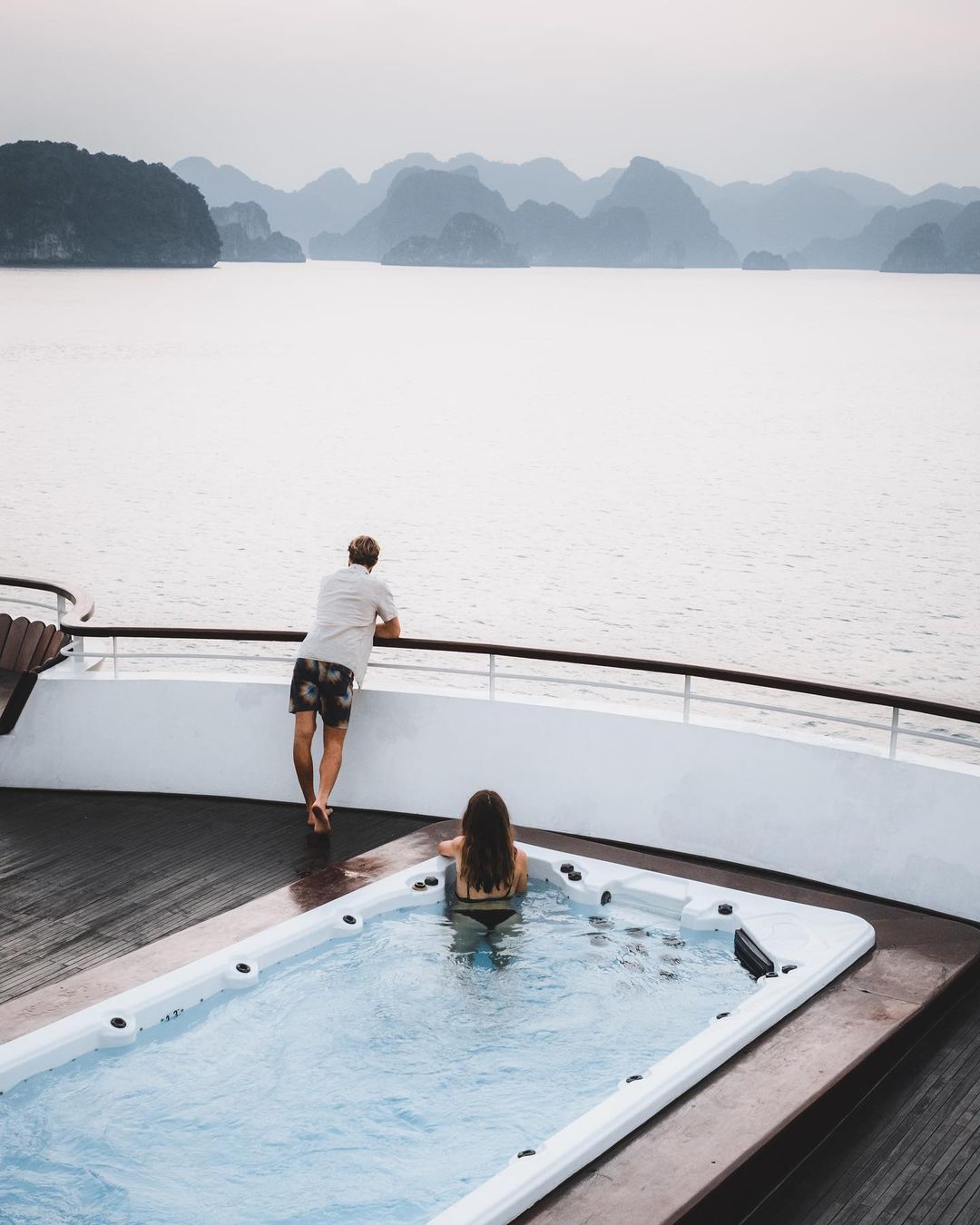 The onboard activities and facilities mostly remain unchanged day by day. Those staying for 2 nights onboard can opt to participate in the activities such as cooking class, Taichi session, squid fishing, Happy Hour, and more either on the 1st or 2nd night.
Besides, state-of-the-art onboard facilities such as a gym, spa, sauna, jacuzzi pool, floating ocean pool, and mini golf course offer unmissable recreation and relaxation activities. The 3-day-2-night itinerary certainly gives you plenty of time to try them as much as possible.
Activities in 3 day 2 night itineraries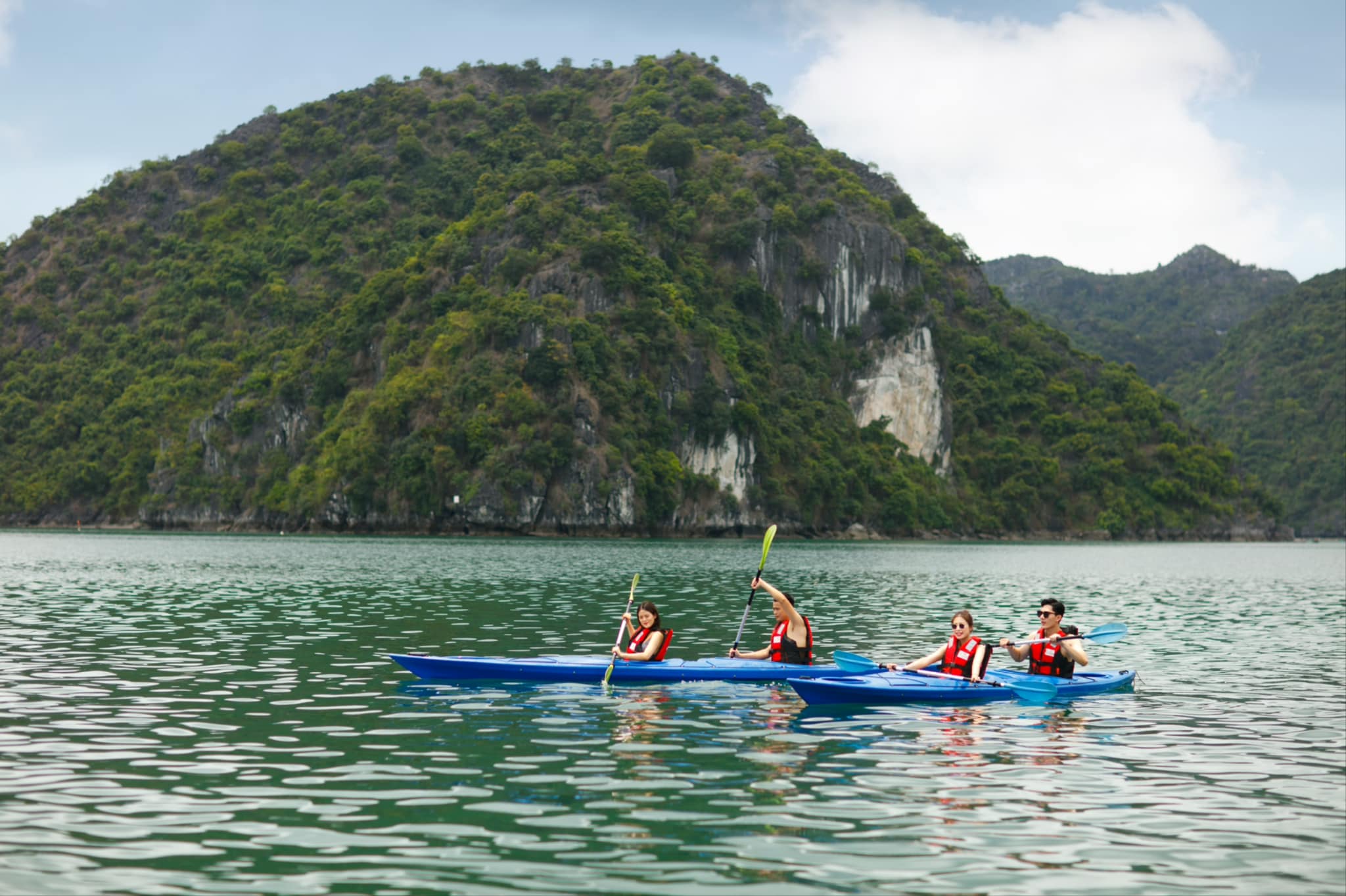 Cruising in Halong bay for 3 days ensures full leisure and entertainment time. As soon as the cruise sails to the bay, you are amazed by thousands of limestone islands and islets and the vast blue ocean. A schedule is provided in advance to make sure every activity is on track. Those choosing a 2-night itinerary will share the same activities as a 1-night one on day 1 and day 3. 
Off-board activities include a visit to the cave, a kayaking trip in the calm area, a hike to the top of the mountain, a bamboo boat trip through a cave, a visit to a fishing village, and many more. The itinerary may be a bit different from one cruise to another depending on their operating route registration.
Onboard activities are included in every night of staying. You can chill on the top deck at sunset, join a cooking demonstration with a traditional dish, savor some cocktails in Happy Hour or canapes at the Sunset party, or give squid fishing a try after dinner. That is not to mention a bunch of modern facilities with exciting activities on upscale cruises such as a golf course, poker club, karaoke, spa, massage, swimming pool, library, etc.
Best 3 day 2 night itineraries
Whether you travel to Halong, Lan Ha or Bai Tu Long Bay, each bay has a few itineraries for you to choose from. Below are the 3 best 3 day - 2 night itineraries for each bay that you will certainly need.
Halong Bay 3-day itinerary
Route: Sung Sot Cave - Titop Island - Luon Cave / Tien Ong Cave - Cua Van Fishing Village - Tung Sau Pearl Farm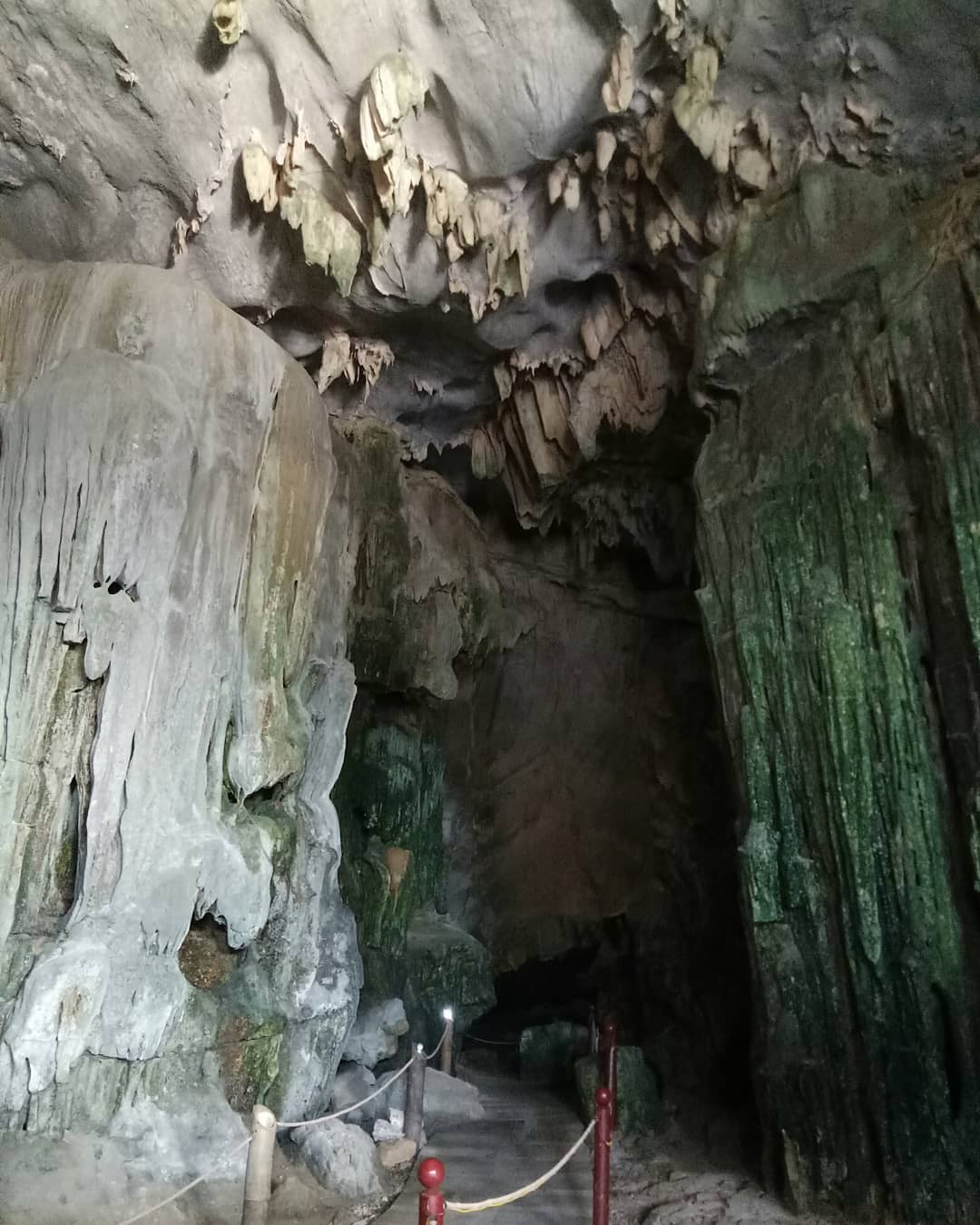 This route is mainly in Halong Bay - a heritage site by UNESCO. You will visit the largest cave called Sung Sot (Surprise cave), the biggest artificial island (Titop island) with a sandy beach and stunning 360-degree view, areas for kayaking such as Luon cave and Tung Sau, and Cua Van - the most ancient floating fishing village.
Some recommended cruises for this route are Paradise Elegance, Paradise Sails, Pelican, Bhaya Classic, Athena Luxury, Athena Royal, etc.
Lan Ha Bay 3 day itinerary
Route: Dark & Bright Cave - Tra Bau / Ao Ech Area - Viet Hai Village - Ba Trai Dao Beach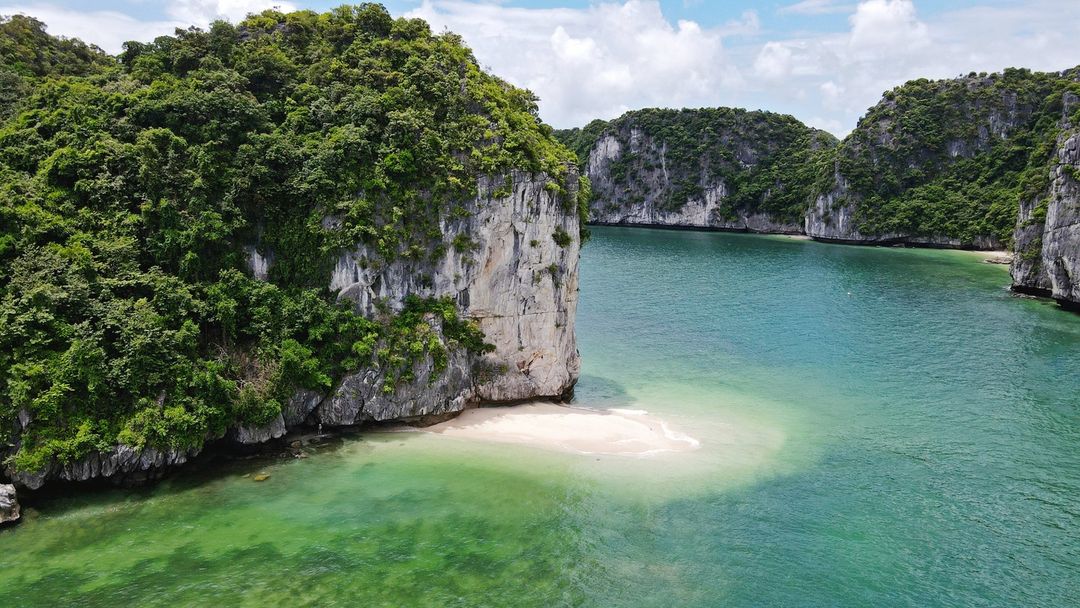 Lan Ha Bay is around 25 km from Halong Bay to the south. The bay is called a "forgotten heaven" thanks to its poetic beauty and majestic landscapes. For the best experience, you will visit Bright cave - an underwater cave with stalactites and tranquil scenery of forested mountains and lagoon. Besides, you can get a glimpse of local experience while visiting Viet Hai village on Cat Ba Island. Excursion to Ba Trai Dao beach - the most beautiful beach on Lan Ha bay will give you utmost relaxation and kayaking to quiet parts such as Tra Bau and Ao Ech is perfectly soothing and calming.
Cruises for this itinerary are Genesis Luxury Regal, Heritage, Capella, Sena, Doris, Peony, Mon Cheri, Elite, La Casta Regal, Era, Sapphire, Adela Boutique, Aspira, Paradise Grand, Amanda Luxury, Erina, La Casta cruise, etc.
Bai Tu Long Bay 3 day itinerary
Route: Vung Vieng Fishing Village - Cong Dam - Cap La - Thien Canh Son Cave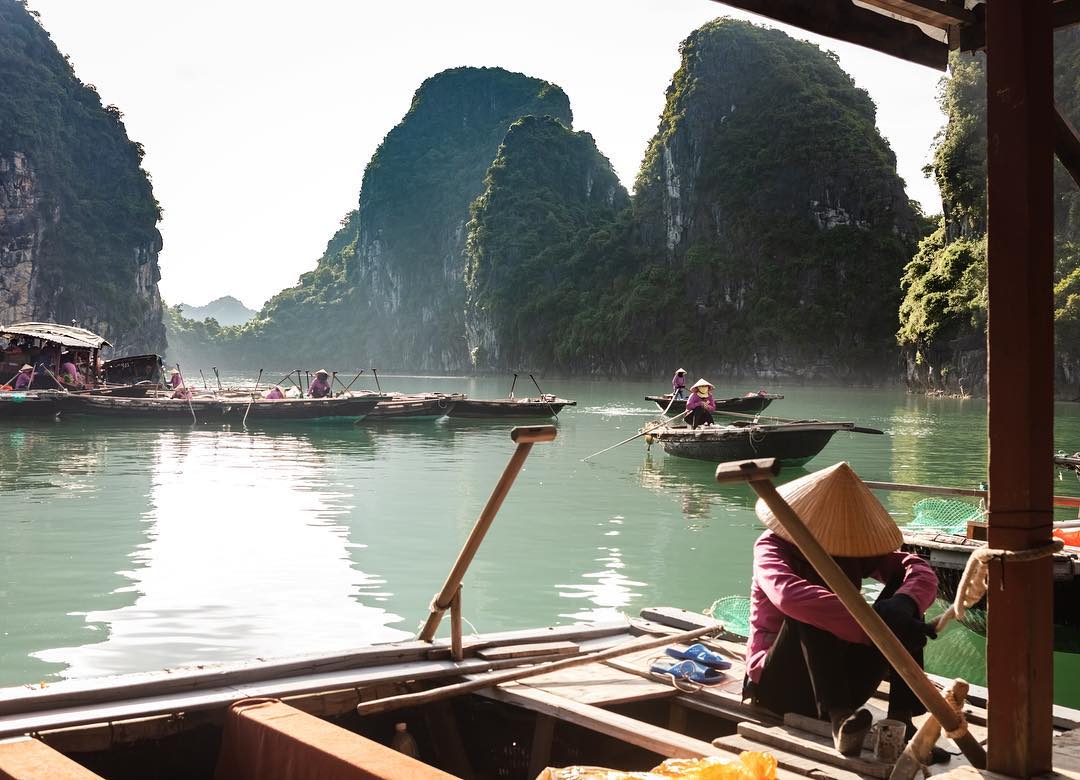 Last but not least, Bai Tu Long bay is the most untouched part of the area. The bay boasts small pristine beaches with rustic fishing villages. By choosing this itinerary, you can experience local daily life at Vung Vieng village and indulge in pure nature by swimming, sunbathing and kayaking in Cong Dam and Cap La area. The primitive Thien Canh Son cave existing for millions of years is unmissable for adventure lovers.
Refer to cruises sailing on this itinerary: Dragon Pearl Junks, Paloma, Swan, Signature Royal, Signature, Dragon Legend, Renea, etc.
Price range
The price range for 3 days and 2 nights on Halong Bay is varied depending on cruise types, season (low/high), and price policy of each cruise company. You can refer to the price range for a 2-night trip (no transfer included) according to 3 main cruise types below:
Budget cruises: From US$220 - 240/person
Mid-range cruises: From US$240 - 290/person
Luxury cruises: From US$290 - 590/person
Questions and Answers
(2)
Q
Christina
1 month, 1 week ago
We are planning trip to Vietnam. Most likely arriving in Hanoi last week of March 2024. We would like to take 3 days 2 nights cruise from Ha Long Bay. Which is the best cruise that does the most activities in showing sightseeing's? We are 8 of us and are seniors age range from 63-83. We prefer to do more sightseeing rather than take cooking class. We also would like to take the cruise that has the most scenic route. I know there are lot of companies and we are very confused. We want to see and admire the nature, picture perfect scenery, therefore, the most scenic route is the most preferred choice with more activities like visiting caves, towns/villages etc. Thank you.
A
Visithalongbay Team
1 month ago
@Christina, You can consider some options with more sightseeing below:
1. Orchid Classic (https://www.visithalongbay.com/cruise/orchid-classic-cruise.html)
- Excursions: Ba Trai Dao Beach - Kayaking at Tra Bau - Viet Hai Village - Ba Ham Lake - Dark & Bright Cave
- Cost: $720/Suite Balcony + $36/pax/round-trip shuttle transfer
2. Heritage Binh Chuan (https://www.visithalongbay.com/cruise/heritage-cruises-binh-chuan-cat-ba-archipelago.html)
- Excursions: Trung Trang Cave - Viet Hai Village - Swimming in Lan Ha Bay - Ao Ech Area
- Cost: $660/Delta Suite + $40/pax/round-trip shuttle transfer
3. Mon Cheri Cruise (https://www.visithalongbay.com/cruise/mon-cheri-cruises.html)
- Excursions: Tra Bau - Viet Hai Village - Ba Trai Dao - Trung Trang Cave
- Cost: $610/Ocean Suite + $32/pax/round-trip shuttle transfer
Please consider and let us know if this works for you.
Regards,
5 people found this helpful
Frequently asked questions
1.

Is the 3 day 2 night itinerary best for Halong Bay?

If you have time and a higher budget, a 3 day 2 night itinerary is highly recommended. It is less rushed than the 1 night or day schedule and includes plenty of activities and isolated attractions in the program.
2.

Do we have to change the boat for this itinerary?

Yes, but only for excursions on day 2. On day 2 of most 3-day itineraries, you are picked up by the day boat (a small junk-style boat) and start the journey to the untouched parts of Halong bay. These areas are farther from the mainland and offer the pristine beauty of nature. You will have lunch on the day boat and will come back to the mother boat at around 3 - 4 pm.
3.

Is there any 3 day 2 night itinerary including 2 or 3 bays at the same time?

Yes. There are many cruises that combine 2 bays in their 2-night programs. You usually visit one bay on the first and third day by the mother boat and another bay on the second day by a small boat.
4.

Is the 2-night itinerary suitable for the elderly?

Yes. The 2-night itinerary is suitable for all travelers including the elderly. Activities listed are all optional, so based on health conditions, you can choose to join activities or not. There are many leisure activities suitable for the elderly such as taking a sampan boat trip through the cave, swimming and sunbathing on the beach, taking an electric car to visit a local village, visiting a pearl farm or floating fishing village, etc.
5.

Can I book a 2-night cruise with the budget of $200?

For a 2-night trip, a budget cruise normally costs around US$220 - 240/person excluding transfer. If you want to get a transfer, it may cost US$20 - 30/person/round trip.