Media gallery
" While not being recognized as a top-of-the-range cruise line, Sunlight Boutique cruise holds significant features for an enjoyable vacation. It has elegant oriental-styled decoration and an intimate crew-to-passenger ratio of nearly 2 to 1. Guests can delight in the ship's rooftop bar while the cruise enters quiet and stunning locations of Lan Ha Bay."
Editor Reviews
Pros
+ A limited cabin quantity but clean, comfortable and just enough for the price.
+ Meals come in generous servings and comprise both Western and Asian tastes.
+ Excursions do not include crowded destinations so visitors can enjoy a quiet bicycle ride and kayaking.
+ This is among a few ships that offer an overnight stay in a hotel on Cat Ba Island as well as is available for charter.
Cons
- Transfer from Hanoi to Halong Bay is tiring (nearly 4 hours) and the coach is a bit cramped.
- Sunlight Boutique cruise has a nice layout but still needs some renovations.
- The crew doesn't make it clear beforehand that most drinks are excluded from the price.
Bottom Line
This small-sized boat is not for those looking for secluded spaces but for budget-conscious young couples and solo travelers with a thirst for new experiences.
About
Type: Wooden
Launched: 2018
No Of Cabins: 5
Pick Up Time: 7:30 – 8:30 Am
Drop Off Time: 17:00 Pm
Operating Area: Lan Ha Bay And Cat Ba Island
Available Tours: 2d1n, 3d2n
Destinations: Dark & Bright Cave, Viet Hai Village, Canon Fort, Cat Ba National Park, Trung Trang Cave

9.2/10
Itinerary & activities
Sunlight Boutique cruise offers a unique itinerary cruising to Lan Ha Bay and activities appeal to multiple generations. Guests have a chance to do kayak or take a bamboo rowing boat to explore Dark & Bright cave and go swimming or snorkeling in the nearby area. Young travelers will love a short trek through the forest of Cat Ba national park and a biking trip to Viet Hai Village. Moreover, there is no better way to capture the whole view of Cat Ba town than coming to Cannon Fort.
Uniquely, guests have one night staying in Cat Ba town to discover the nightlife of the town and visit Trung Trang cave on the next day.
Cooking class
Tour or class about local culture
Happy hour
Bike tours
Walking tours
Beach
Evening entertainment
Cycling
Hiking
Bicycle rental (additional charge)
Karaoke
Fishing
8.0/10
Cruise quality
This 3-star boutique junk is cozy and decent with basic facilities to accommodate a maximum of 11 passengers. Made of wooden materials, the cruise is run-down a little bit and needs some improvements.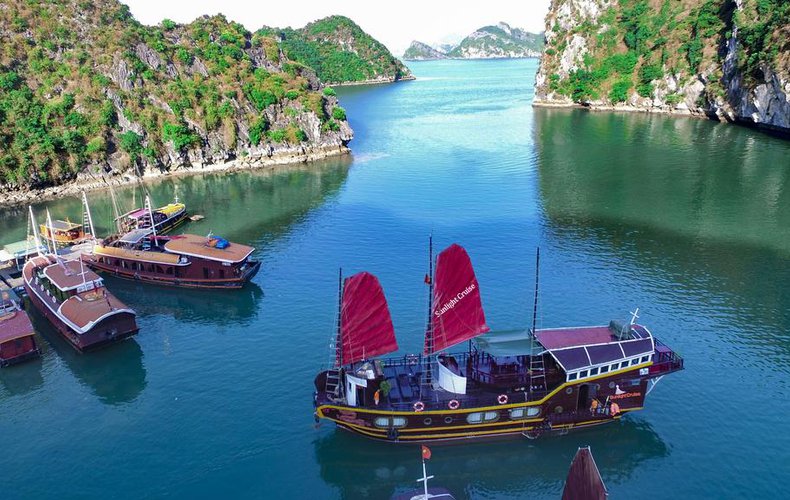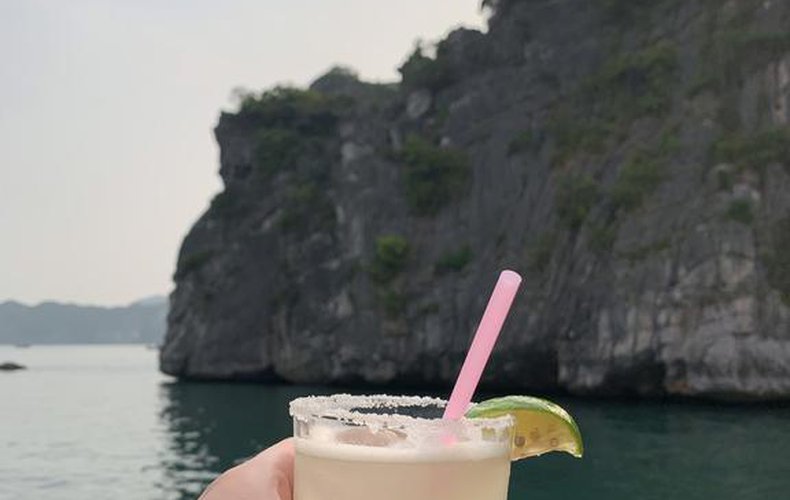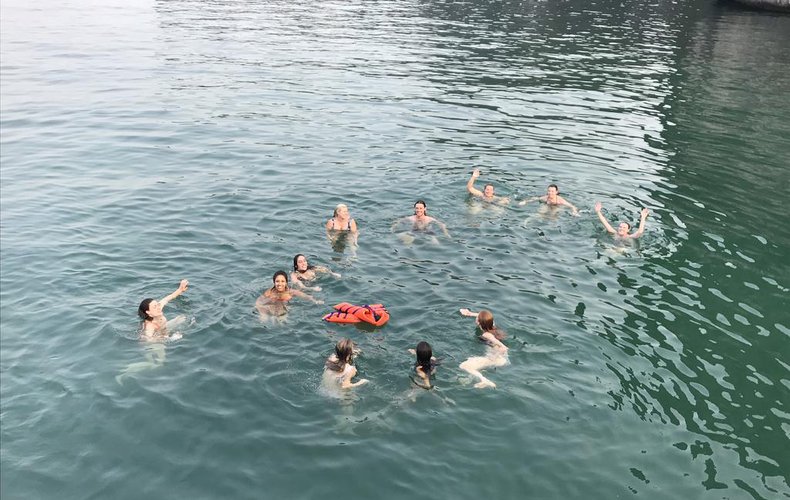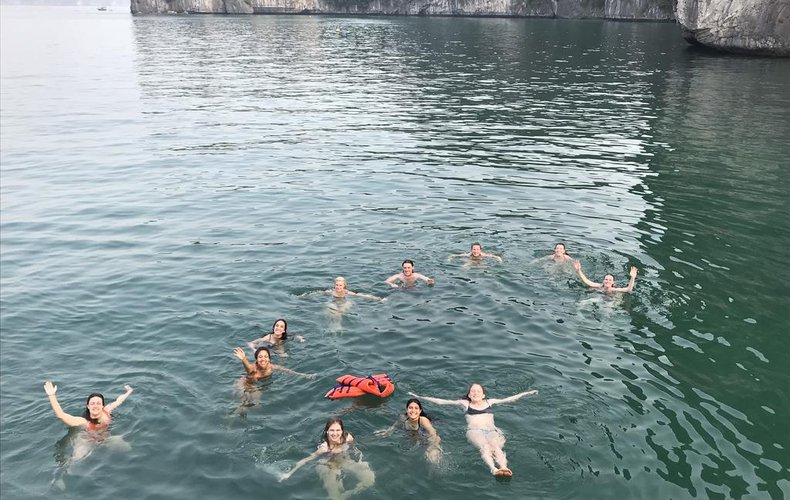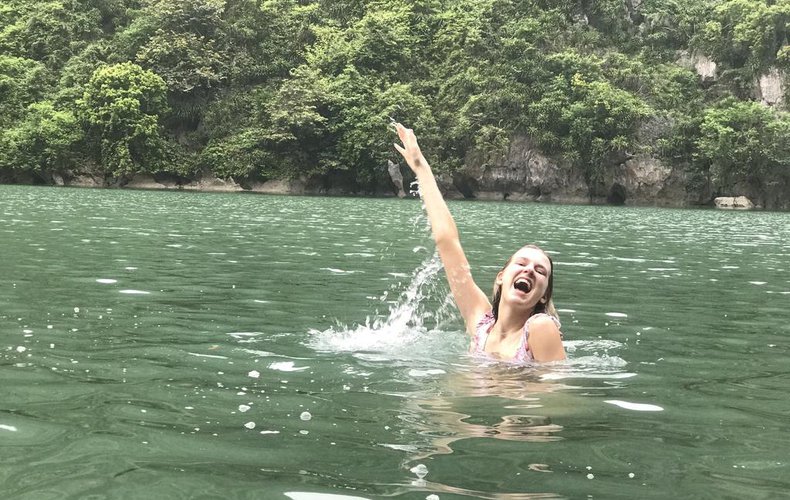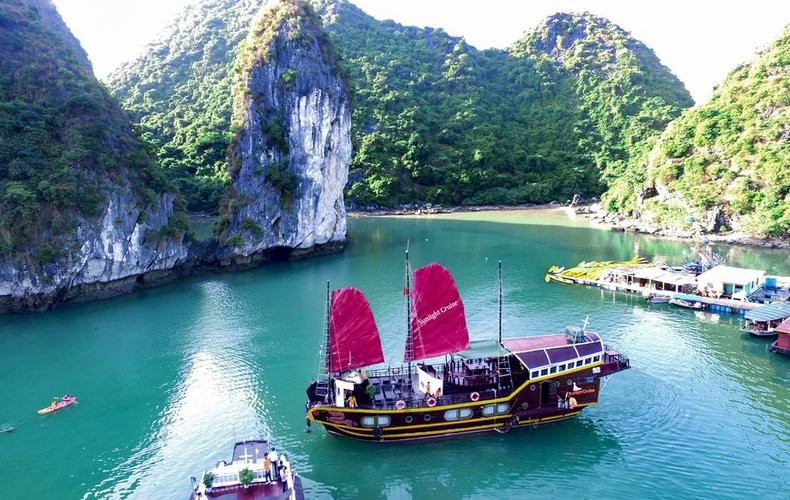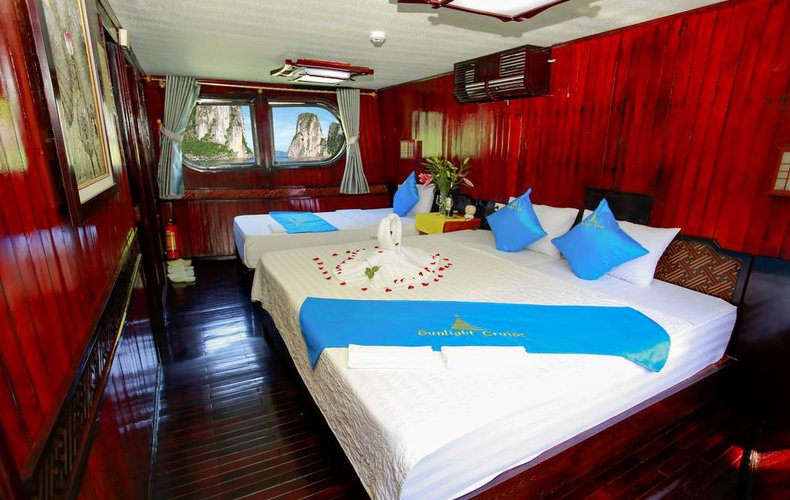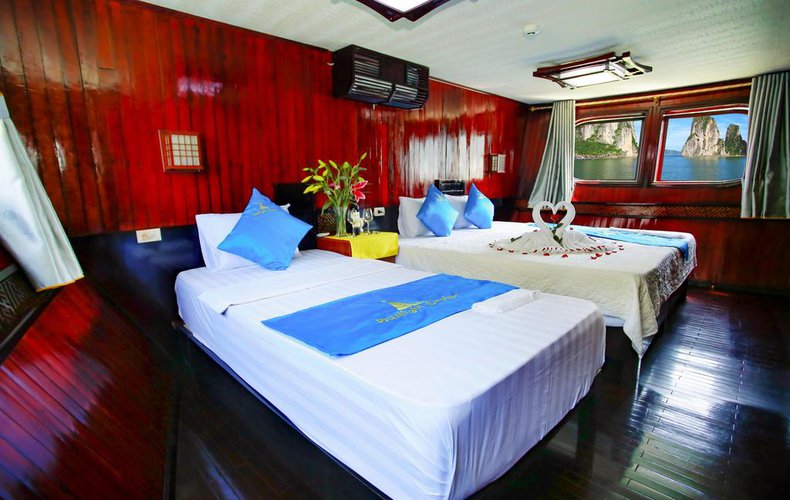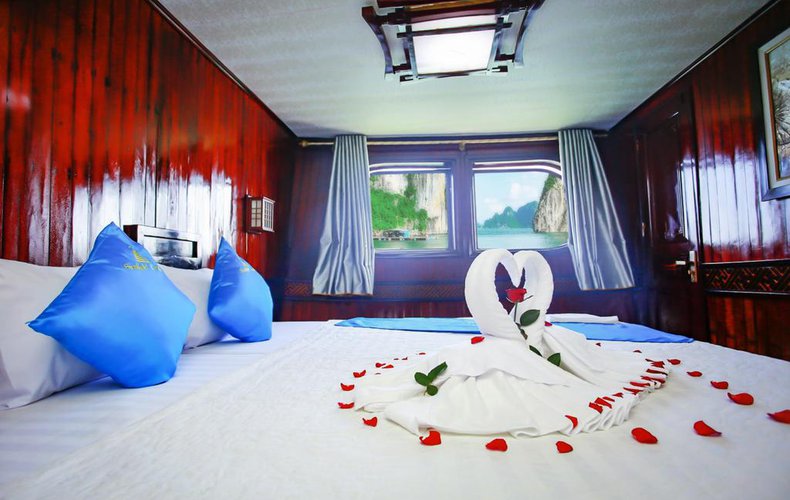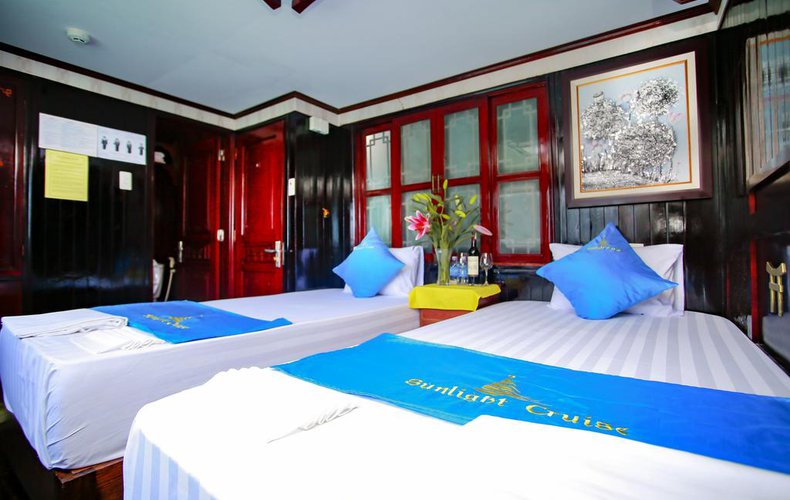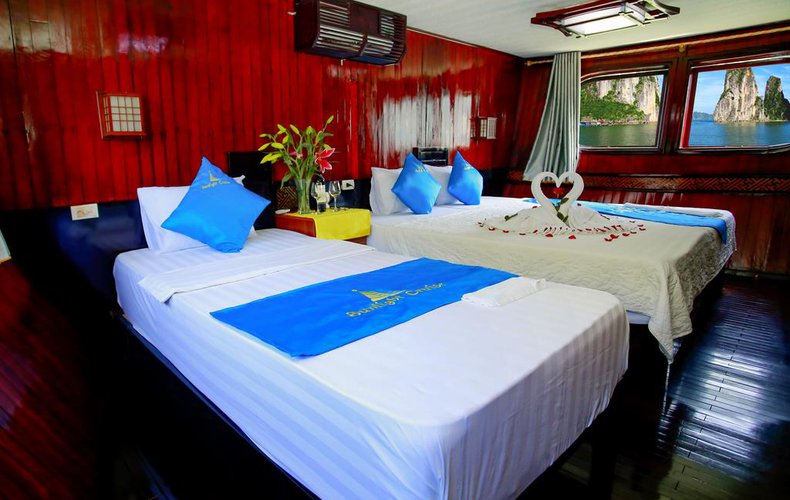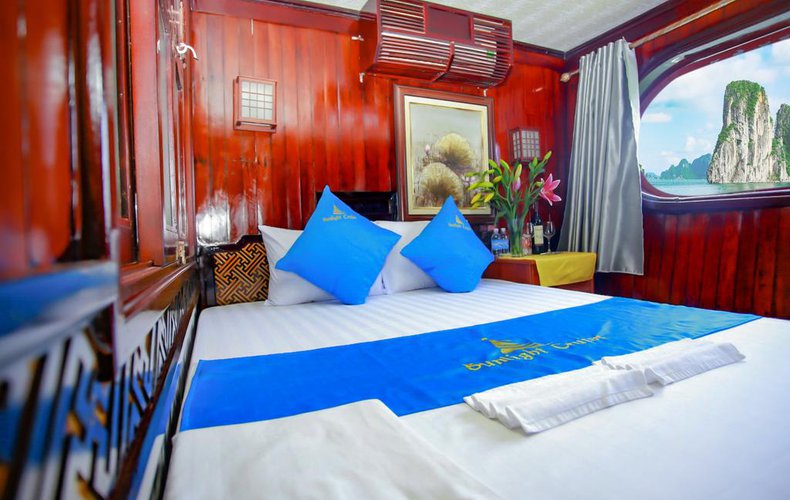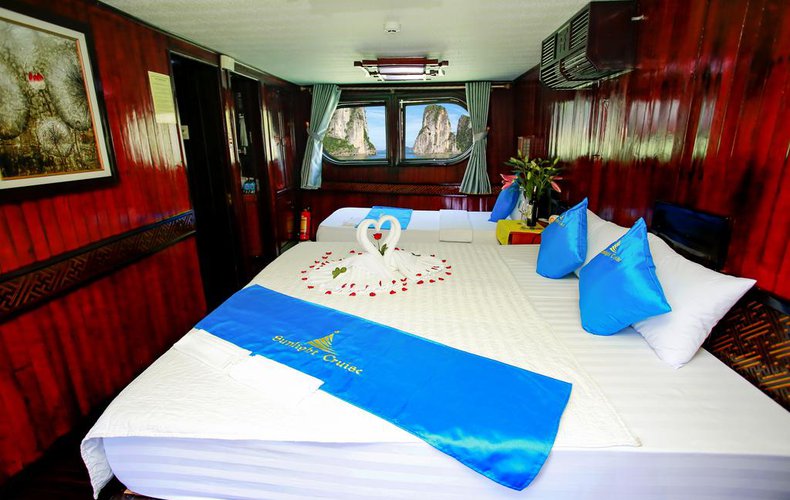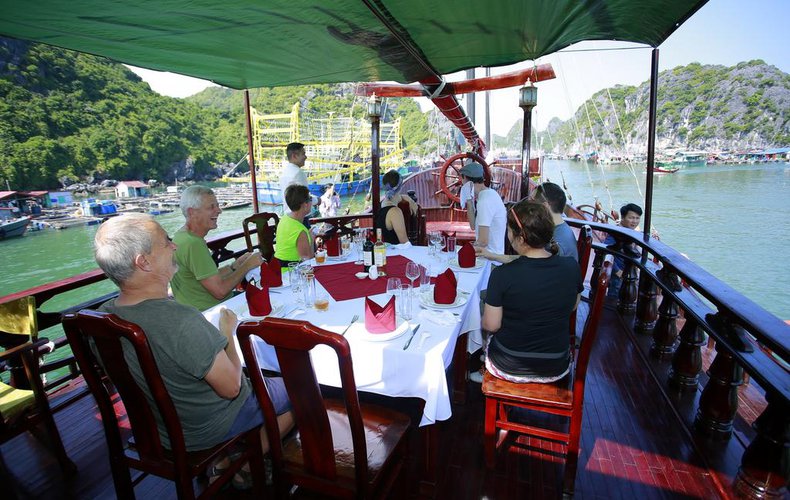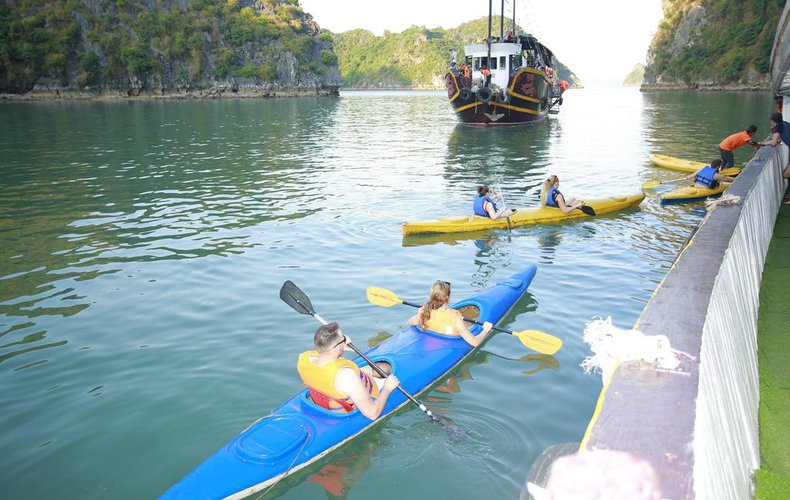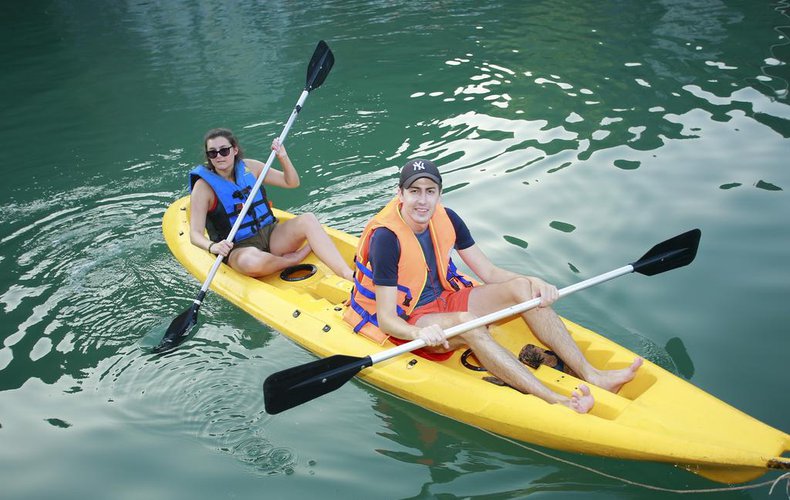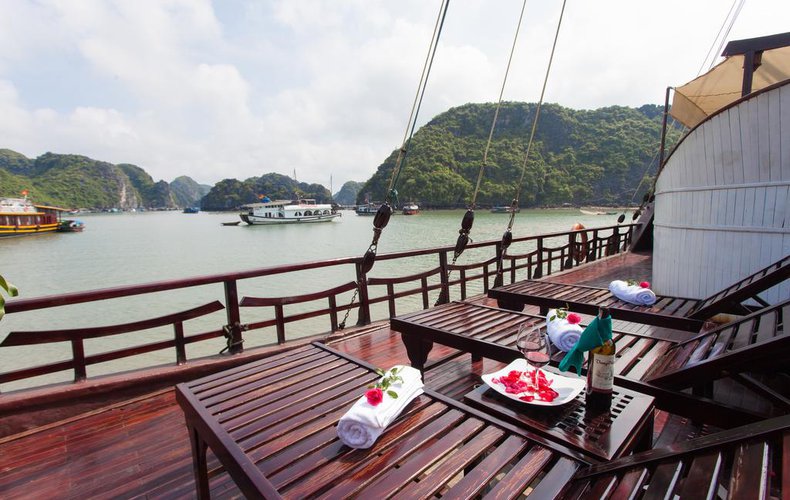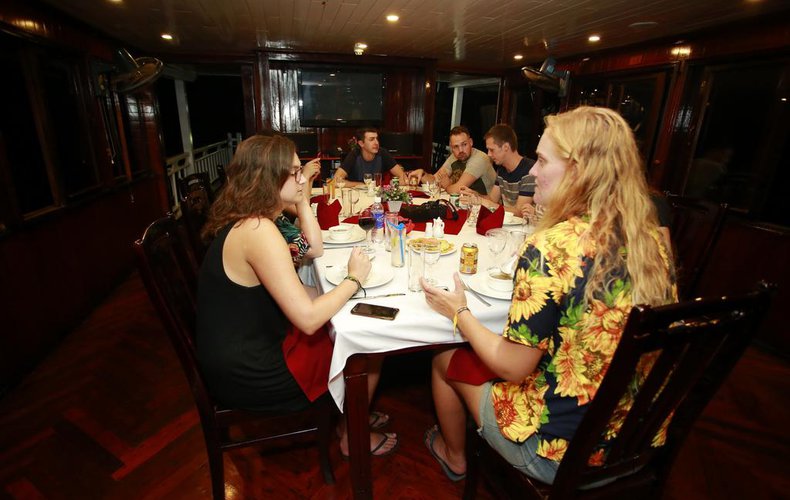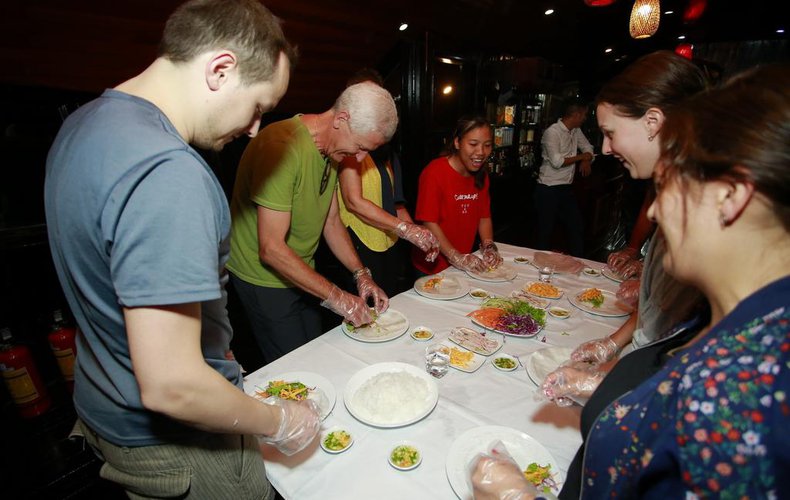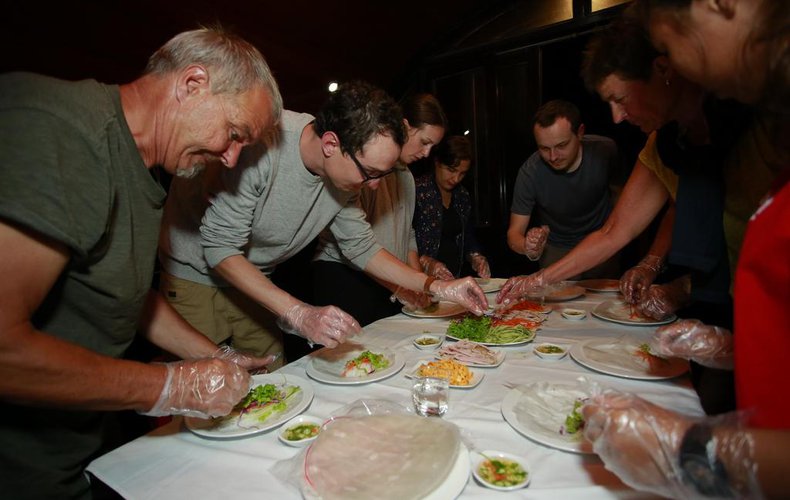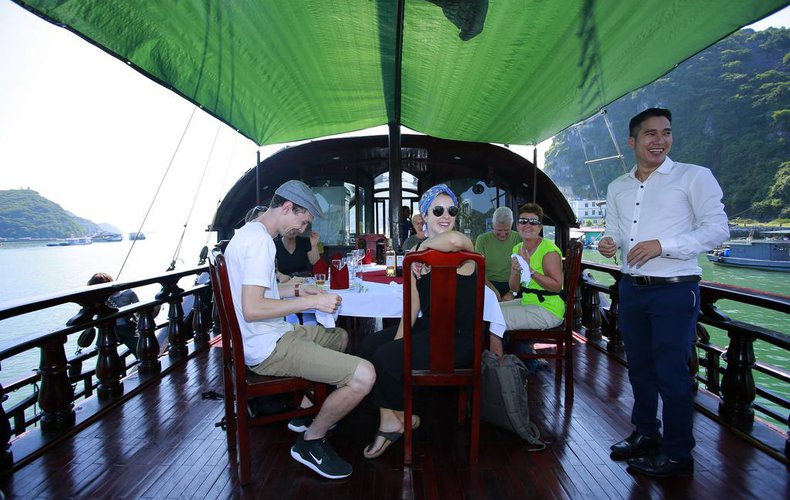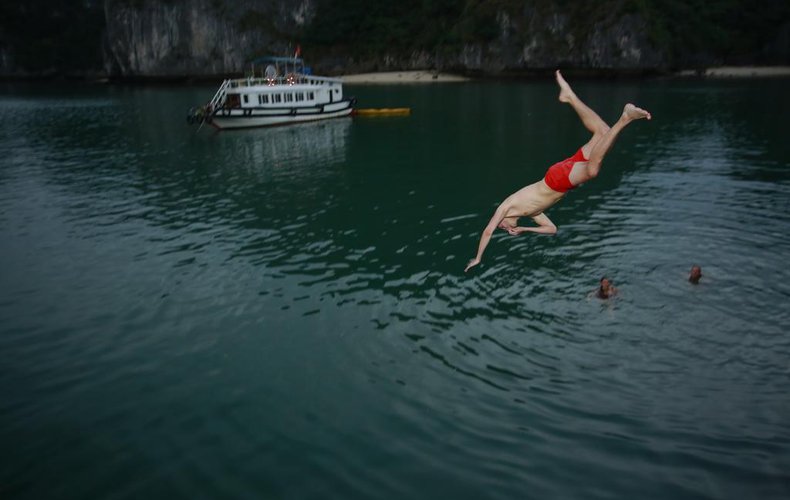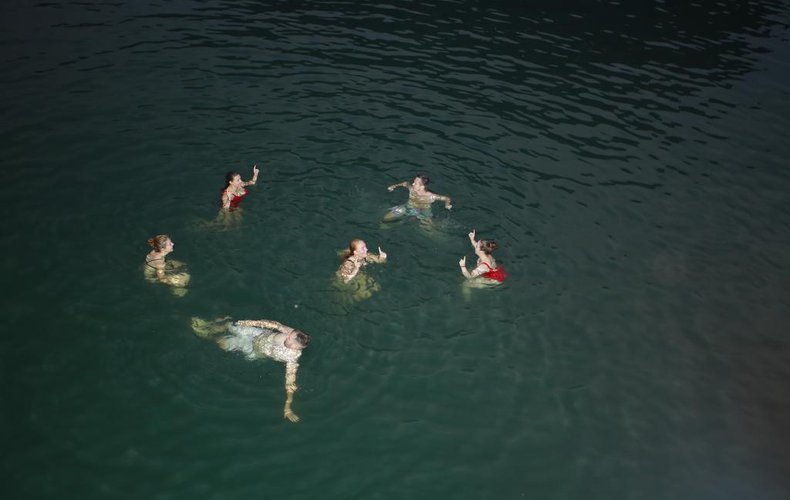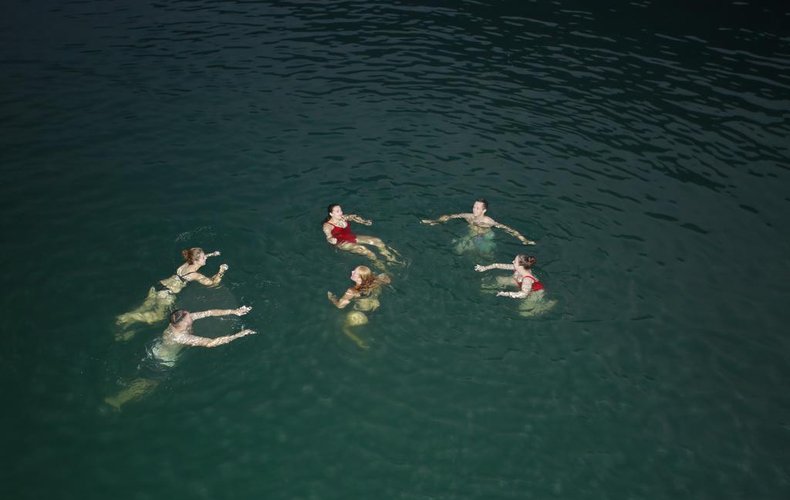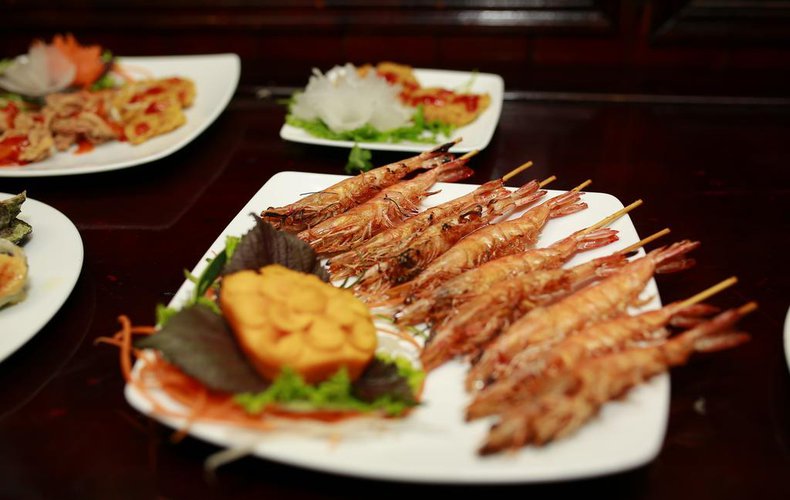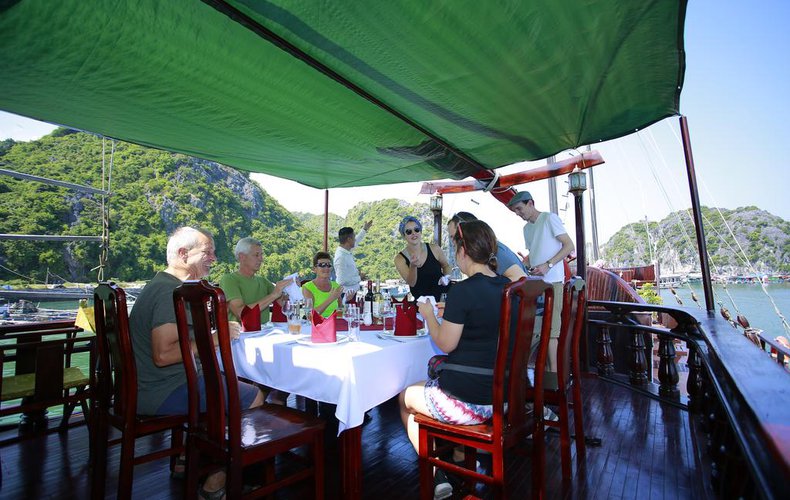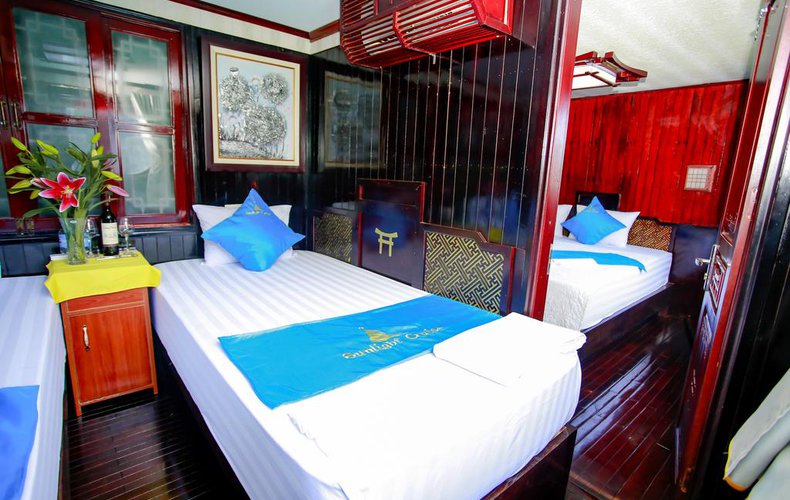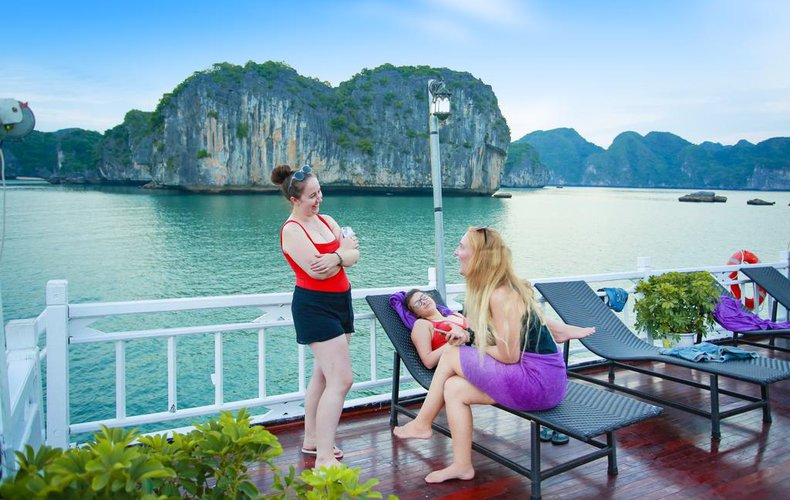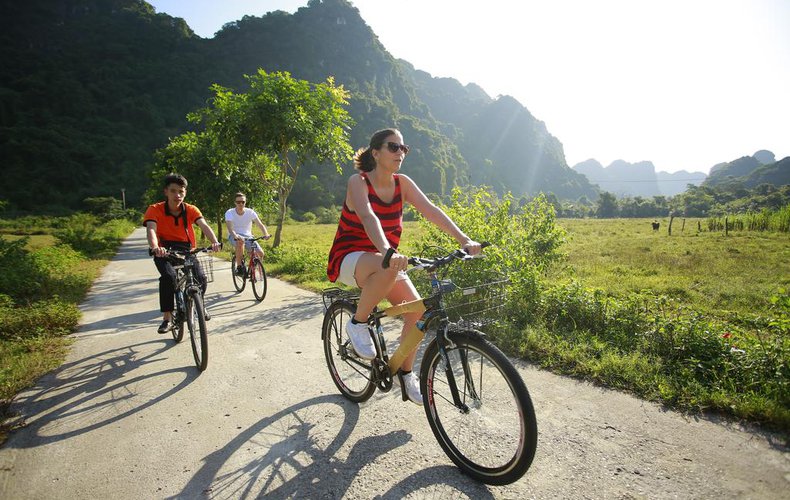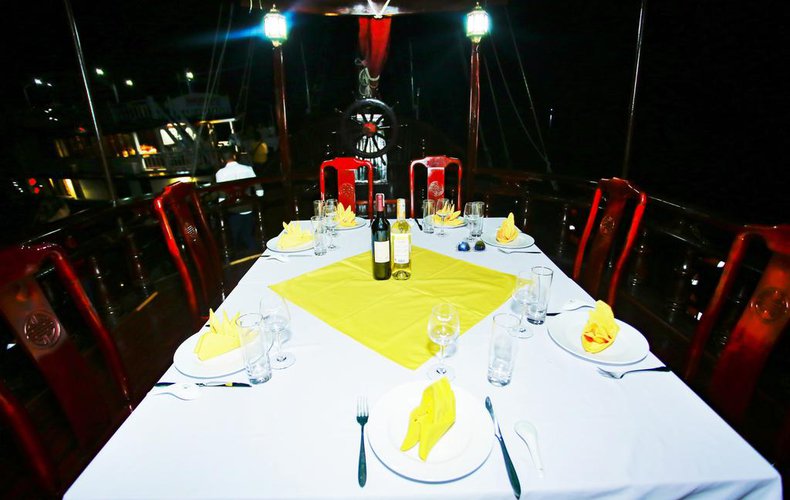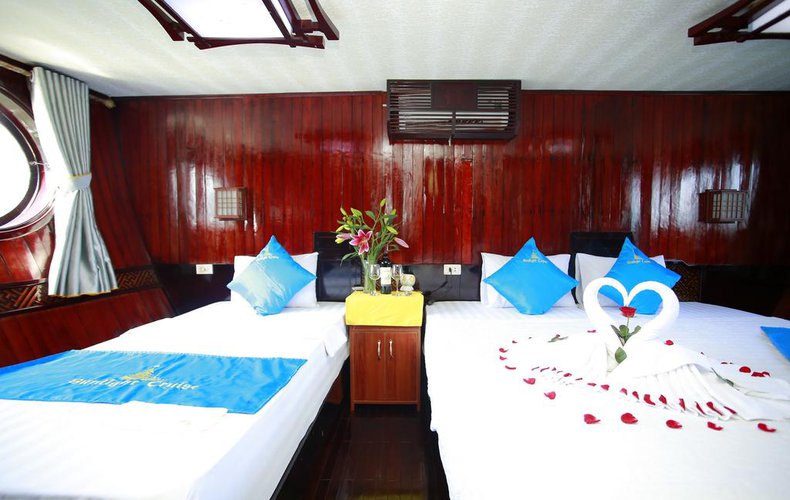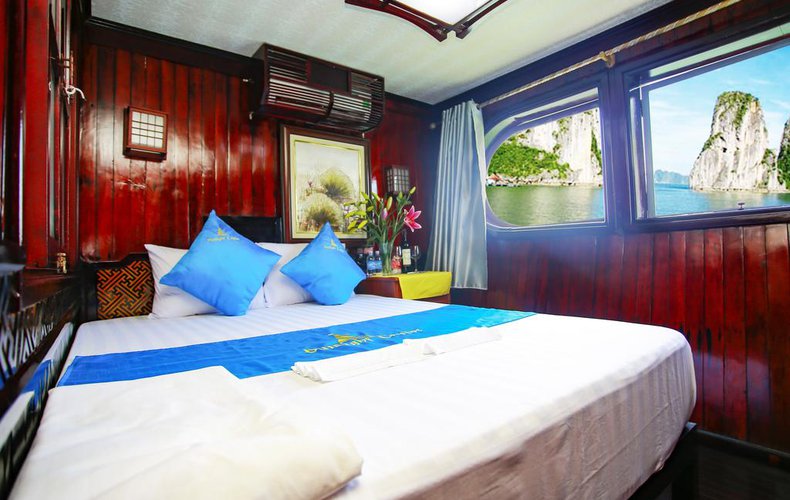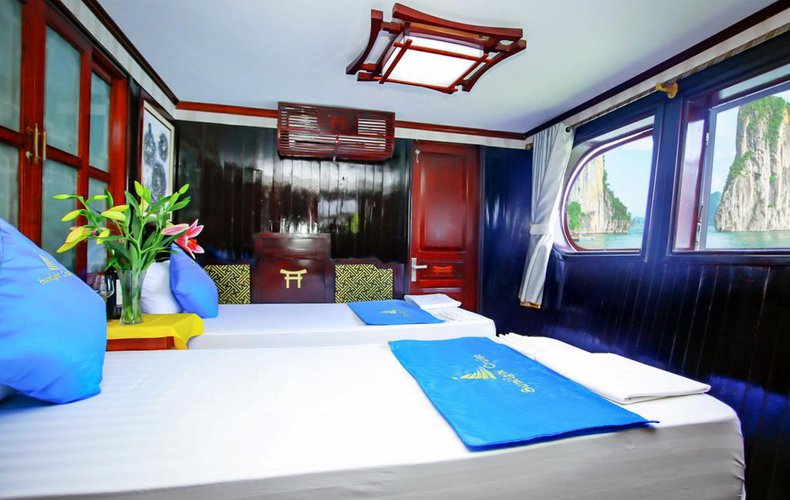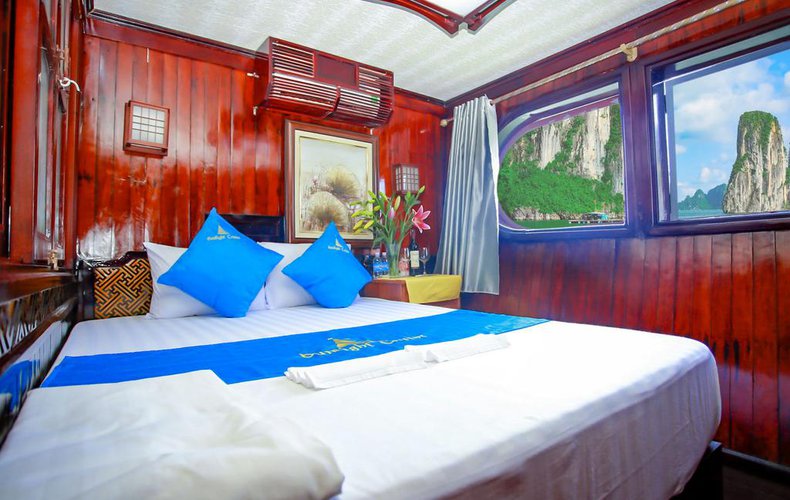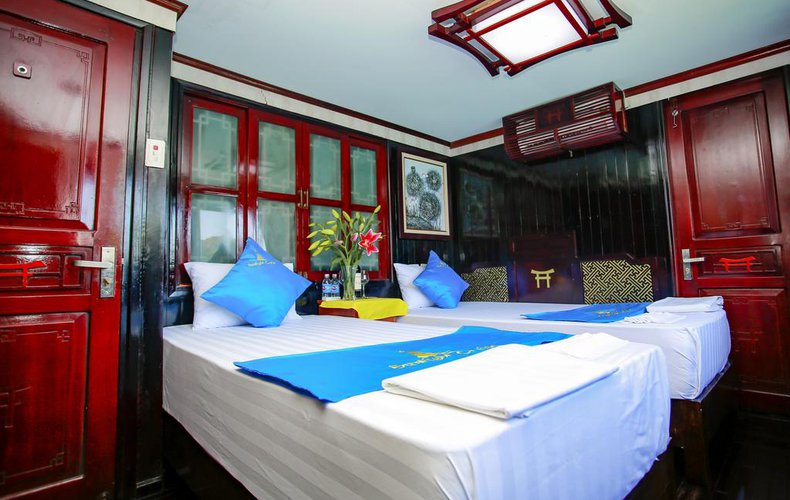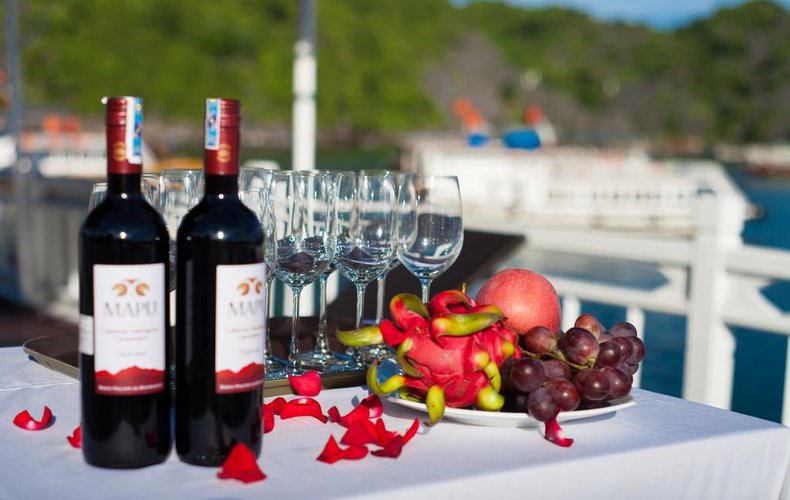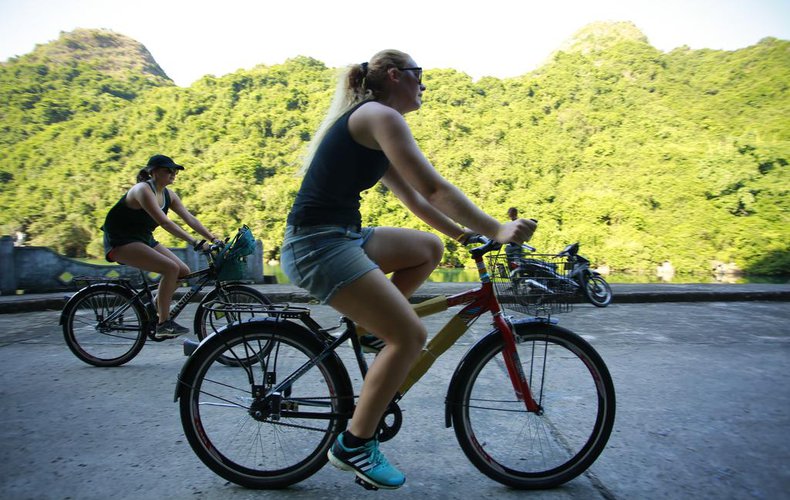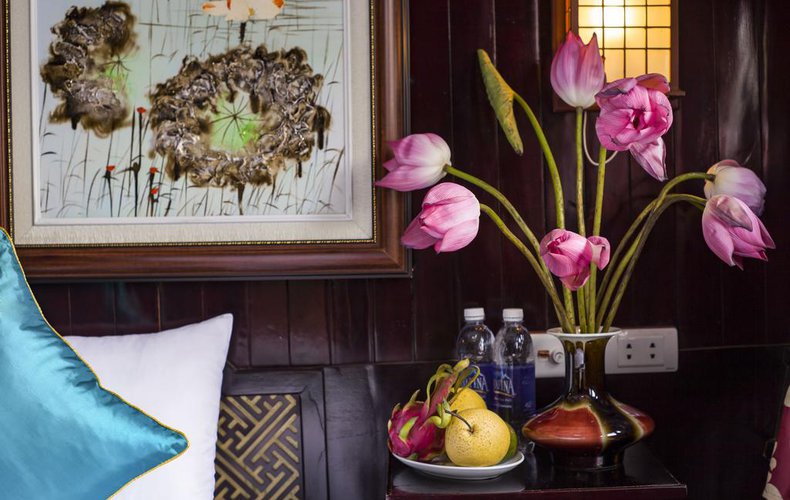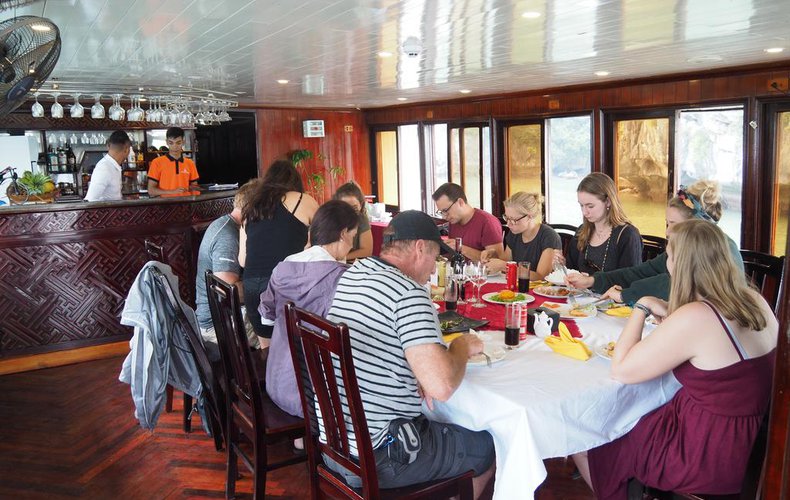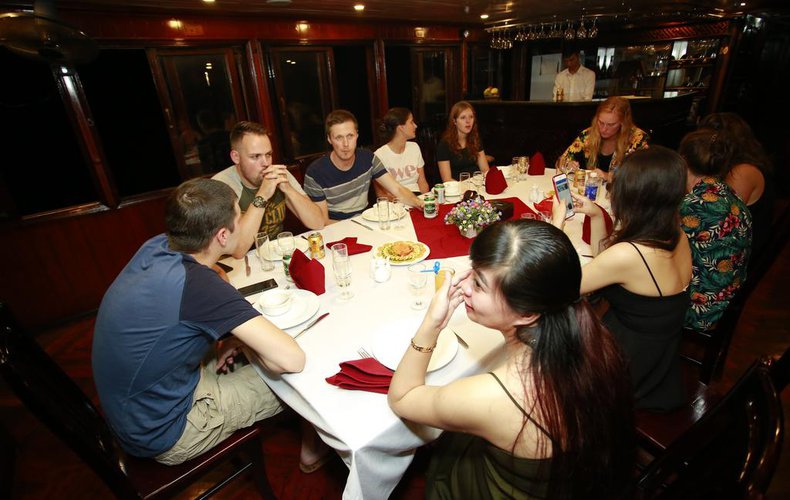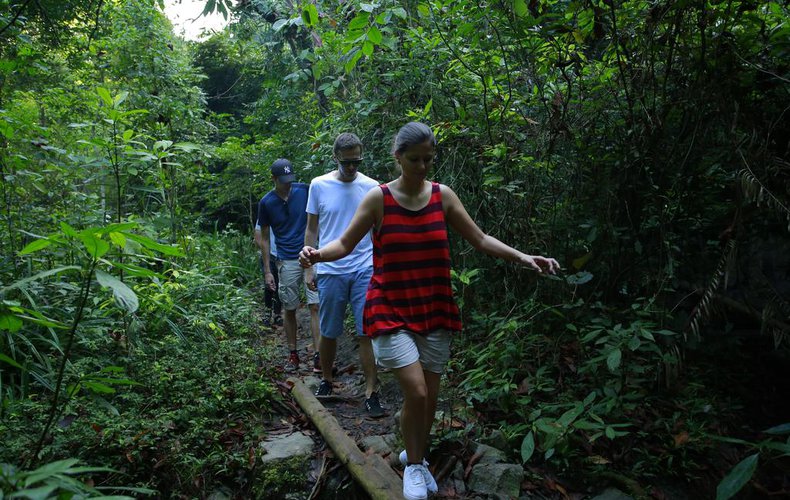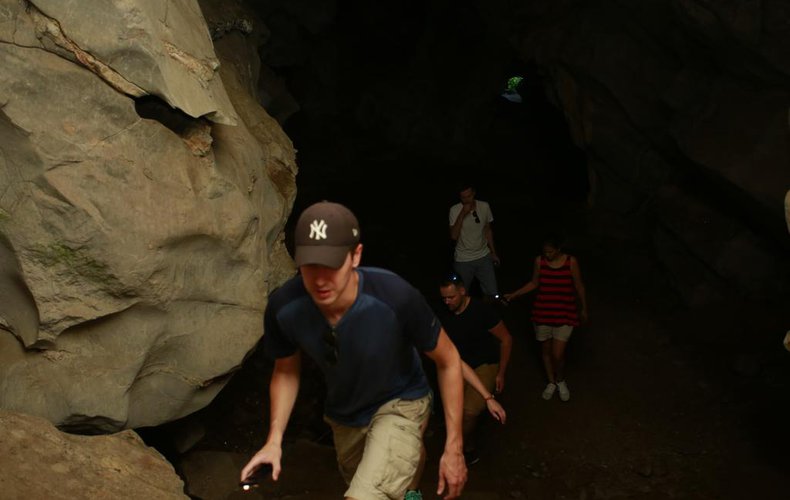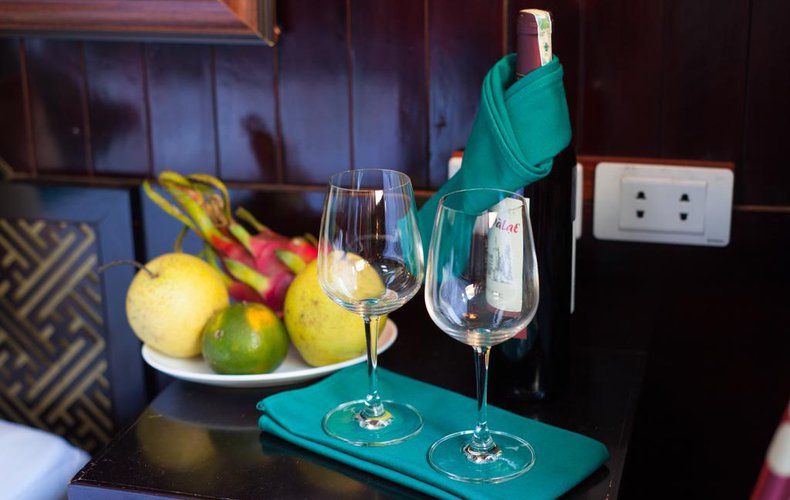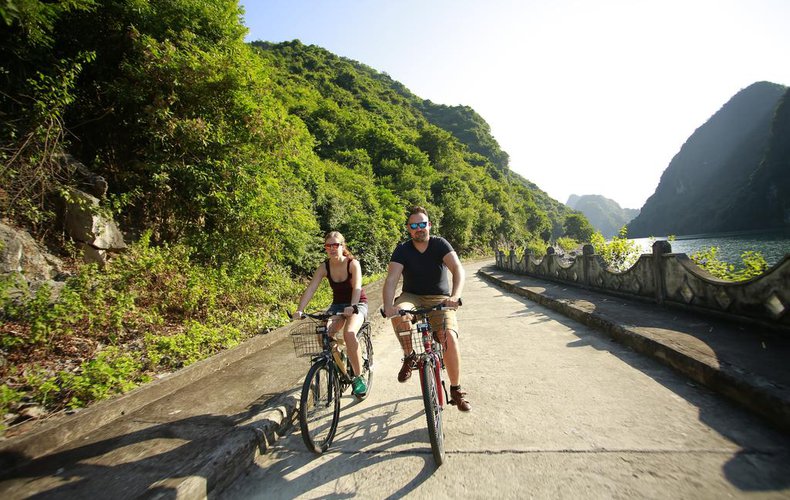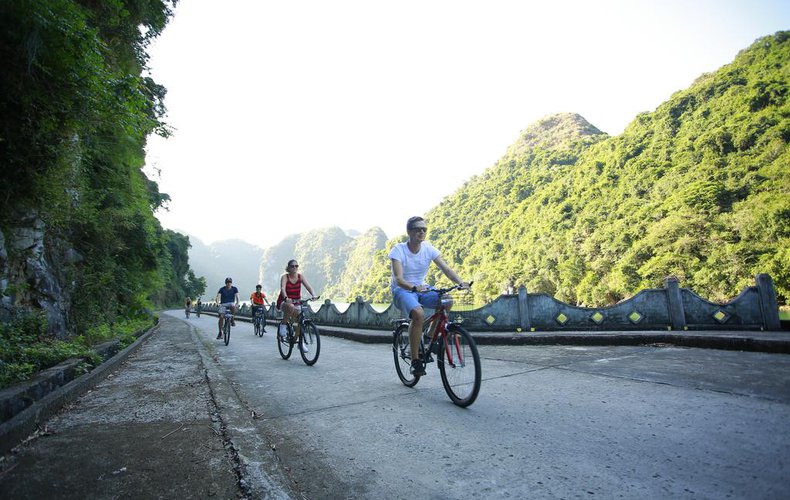 8.5/10
Service & facilities
Just like other ships, Sunlight Boutique cruise provides guests some common features such as a dining area, a sundeck with chairs, a shared lounge and TV area. There are also some convenient services like daily room service, transfer, and airport pickup.
Air conditioning
Non-smoking throughout
Safety deposit box
Family rooms
Non-smoking rooms
8.3/10
Cabin quality
Sunlight Boutique traditional junk consists of 5 cabins which are all small and fitted with a handful of furnishings namely expansive window, a refrigerator, soft linens and duvet, and reading lights. In addition, the en-suite bathroom has an airy sea view window, marble sink, and free toiletries.
| Room Type | Maximum | Size |
| --- | --- | --- |
| Deluxe Family Room with Sea View | 1 adults, 0 Children | 23 sqm |
| Deluxe Family Room with Sea View | 1 adults, 0 Children | 23 sqm |
| Deluxe Triple Room with Sea View | 3 adults, 0 Children | 18 sqm |
8.3/10
Food & Drink
Sunlight Boutique cruise serves 3 board-meals per day and brunch. The menu varies from Vietnamese to international cuisines. Special food requirements such as food allergies and vegetarian meals can also be arranged upon request.
8.5/10
Value for money
Deluxe double or twin room costs from US$211, deluxe triple room costs from US$376, and deluxe family room costs from US$564.
Access for people with disabilities?
There are no facilities for disabled guests.
Family-friendly?
Family rooms are available. Only 01 child under 5 years old is free of charge per cabin if sharing the bed with parents. The second child will be charged 100% of the adult's rate.
Children from 10 and above are considered adults.
Last updated: December 11, 2019
MORE CRUISES IN HALONG BAY
Frequently asked questions
1.

How about the quality of the hotel on Cat Ba Island?

This is a 3-star hotel where guests will stay in a standard room with windows and air-conditioning.
2.

Can my family of 4 members stay in one cabin?

Yes, Sunlight Boutique cruise offers deluxe triple sea view cabin for 3 adults and 1 child. Another option is the connecting sea view cabin with a max occupancy of 5 adults and 1 child.
3.

Is the ship available for charter?

Yes, this is a private boat, suitable for group booking private tours at an affordable price. Guests need to contact the cruise prior to booking to check the availability and price.
4.

What activities will we do when visiting Lan Ha Bay?

There are plenty of things to do during the journey such as kayaking, swimming, bamboo rowing boat, bicycle trip, cave visiting, and other activities onboard.
5.

How much does the transfer service cost?

Sunlight Boutique cruise offers free shuttle bus round trip HN-Halong-HN and free private car for airport pickup/ transfer applied for guests with direct booking.