Media gallery
Cruise overview
Hon Gai Wharf, Ha Long, Vietnam
View on map
" Swan Cruise features a small-sized yacht that has garnered a reputation for offering travelers the very best choices in cozy accommodations, exciting itineraries and world-class dining. The cruise voyages are uniquely designed for those who seek the ultimate in relaxation and authentic discovery in spectacular destinations around Bai Tu Long Bay."
Editor Reviews
Pros
The cruise offers comfortable rooms and facilities. It has a lovely sundeck for the panoramic bay views. All meals and bar service are excellent.
Cons
The halfway transfer stop for buying souvenirs is overpriced and unnecessary. The rooms next to the engine smell diesel very strongly at night. No drinks are included in lunch and dinner.
Bottom Line
There is no better way to expect a traditional cruising experience and immerse in the pure beauty of Bai Tu Long Bay than from Swan cruise.
About
Type: Wooden
Launched: 2015
No Of Cabins: 8
Pick Up Time: 8:00 - 8:30 Am
Drop Off Time: 17:30 Pm
Operating Area: Bai Tu Long Bay
Available Tours: 1d, 2d1n, 3d2n

8.6/10
Itinerary & activities
The well-researched itinerary covers the best parts of Bai Tu Long Bay including Cap La Island, Vung Vieng village, Thien Canh Son Cave and Doan Xa village. These amazing destinations are complemented by unique shore excursions and thrilling water activities.
Cruise map: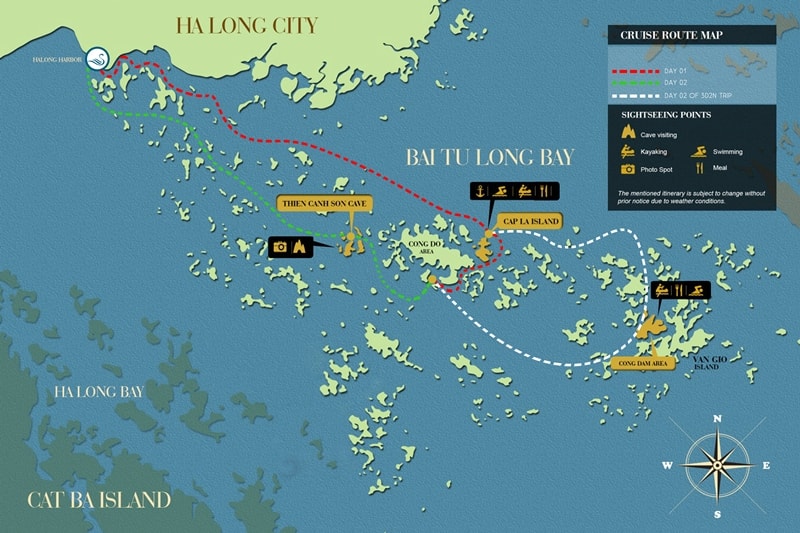 Swan cruise 2 day 1 night itinerary

Live music/performance
Cooking class
Happy hour
Beach
Evening entertainment
Karaoke
Fishing
Kayaking
Swimming
Climbing
Rowing boat
Discover cave
Biking
Learn about rice cultivation technique
Tai chi
Cooking class
8.6/10
Cruise quality
Swan Cruise takes a traditional wooden style as its primary design. As you step onboard, you'll find an award-winning comfort with a full range of amenities of larger ships but in a 3-star vessel. In addition, the safety and the risky potential to the environment surrounding are the cruise's main concerns.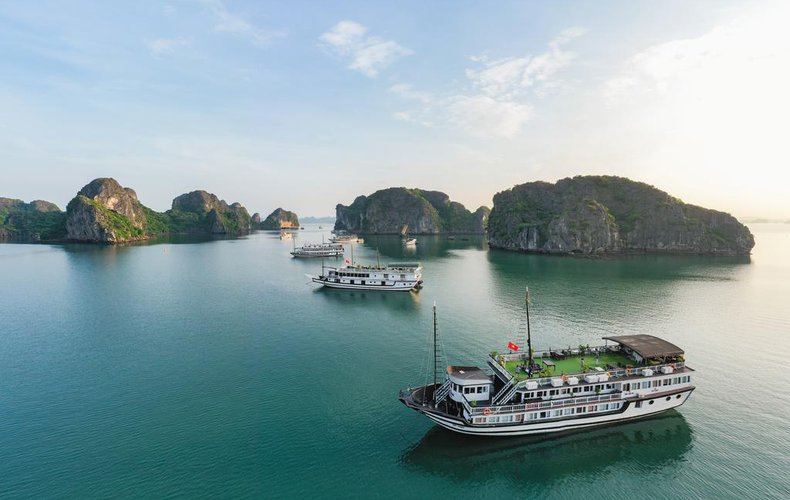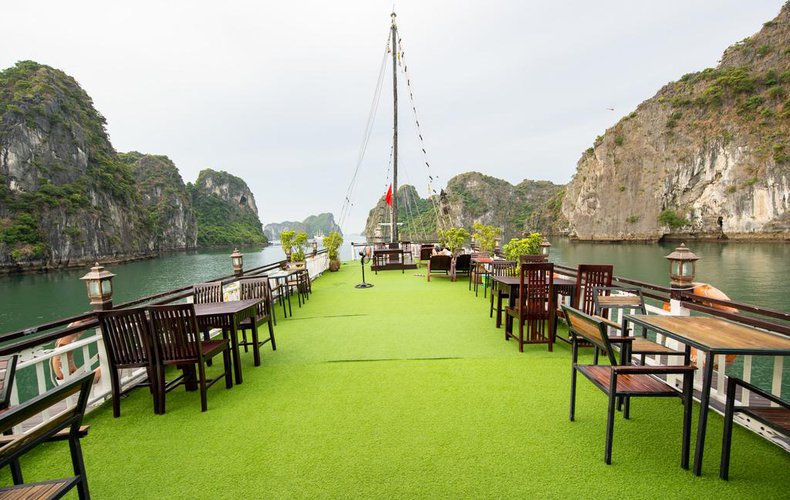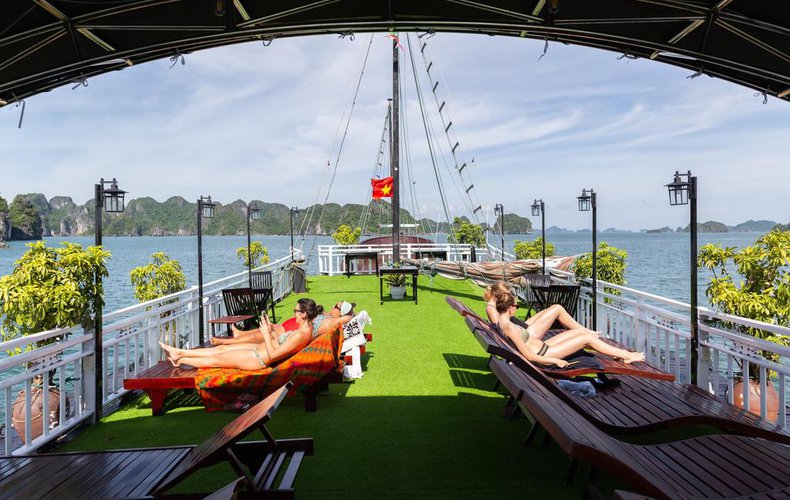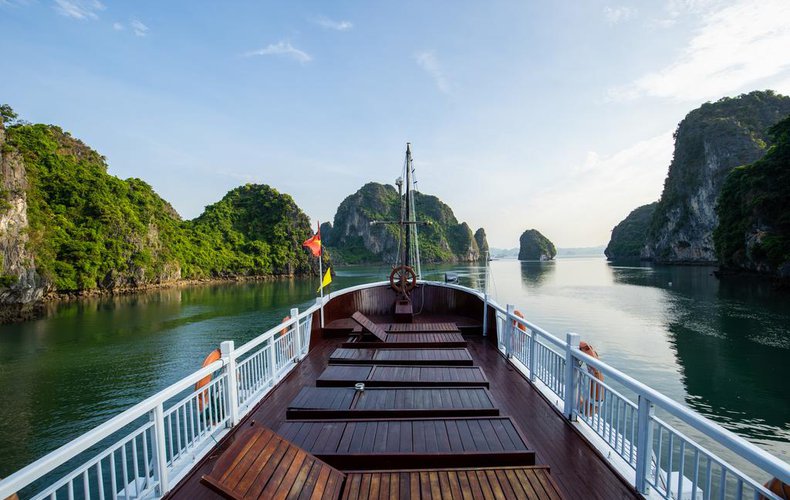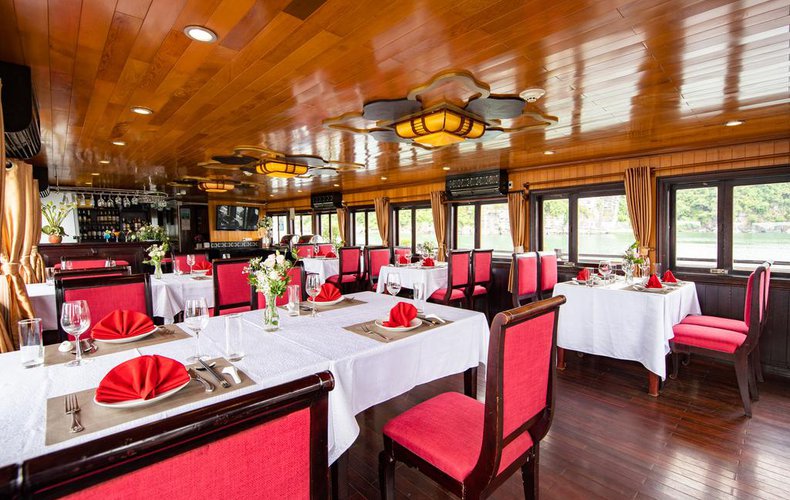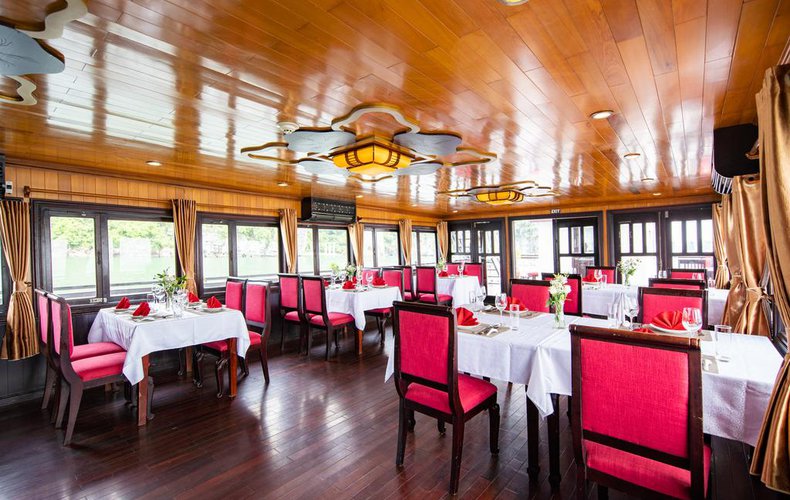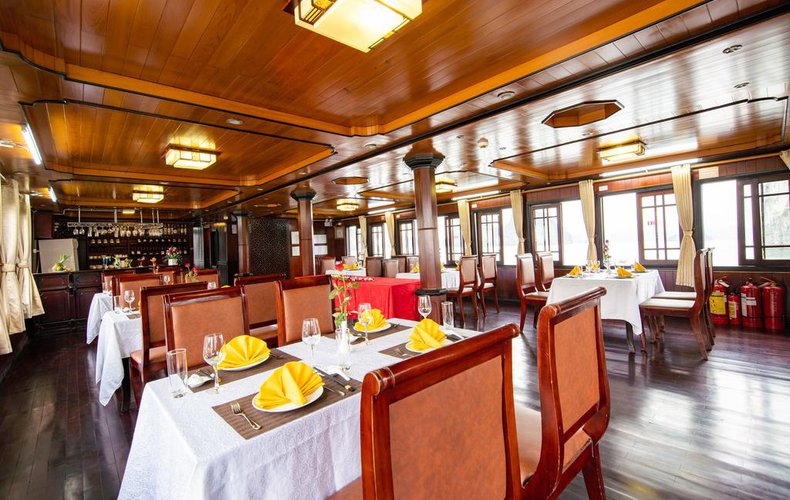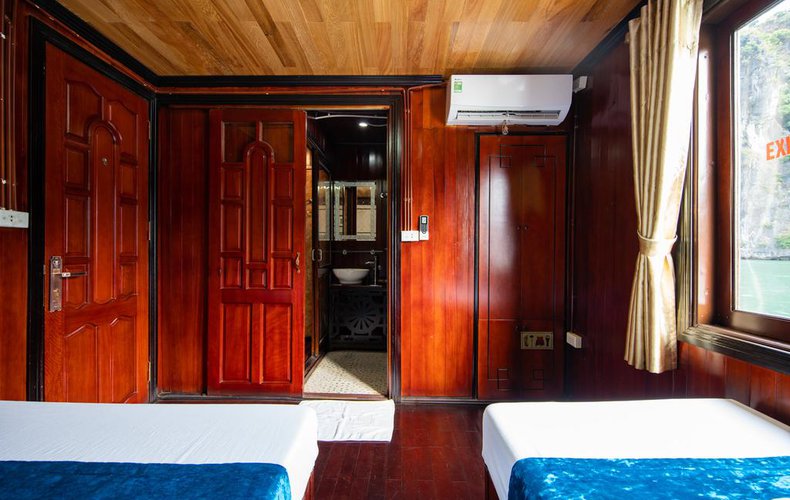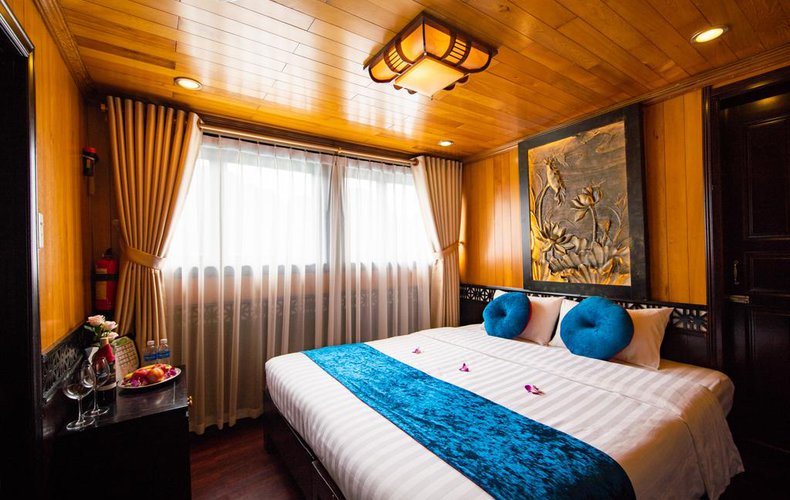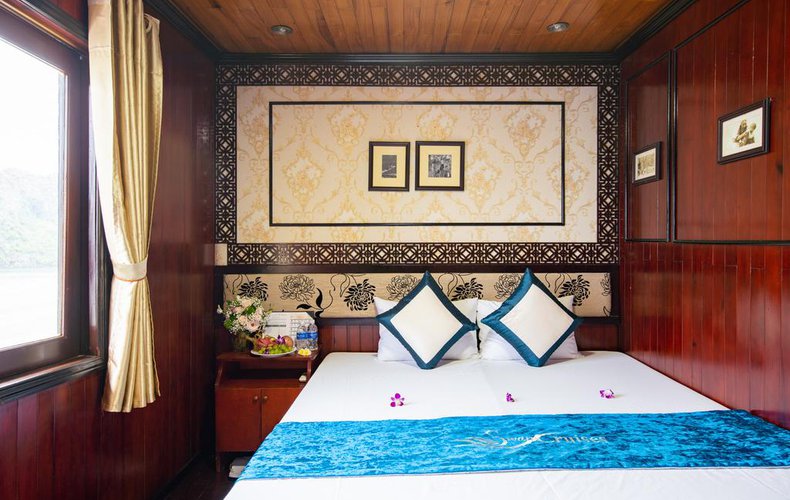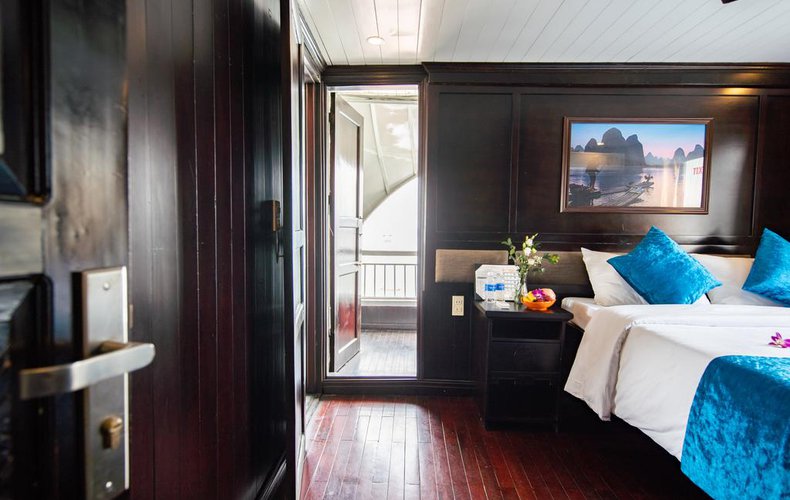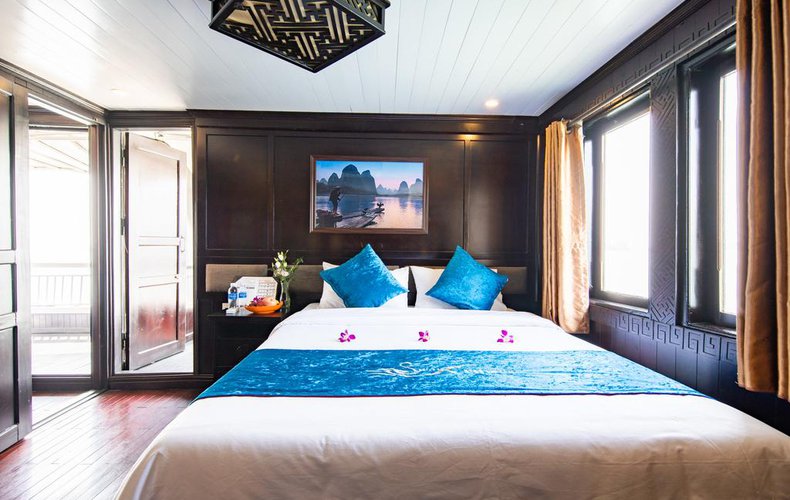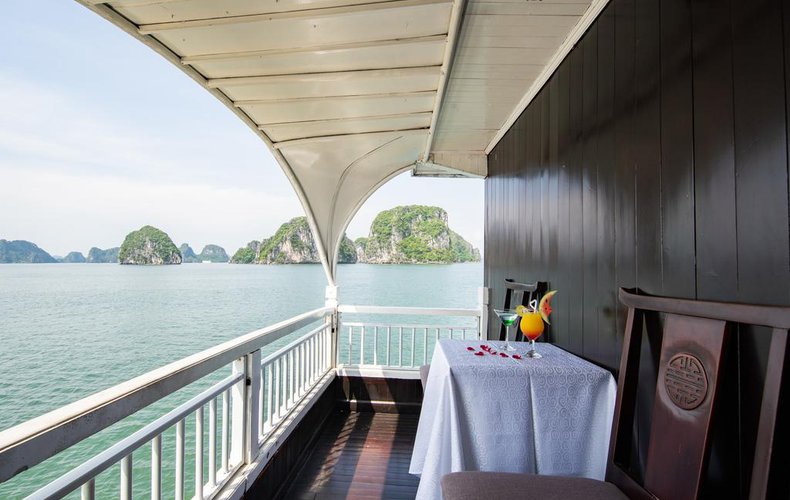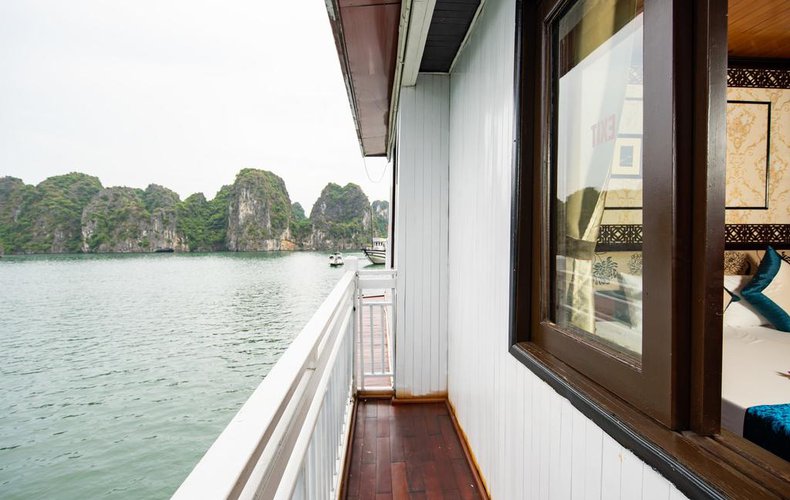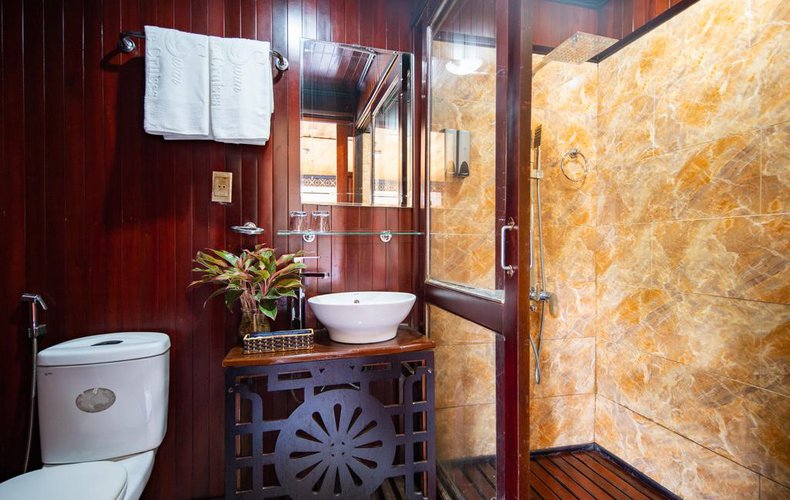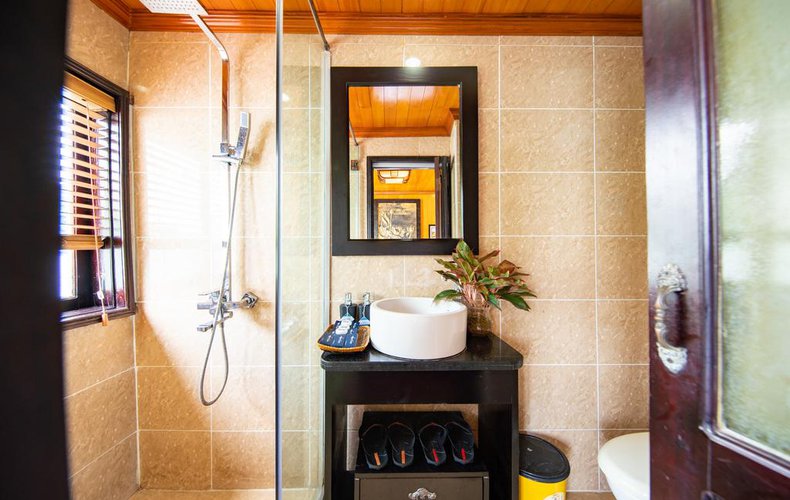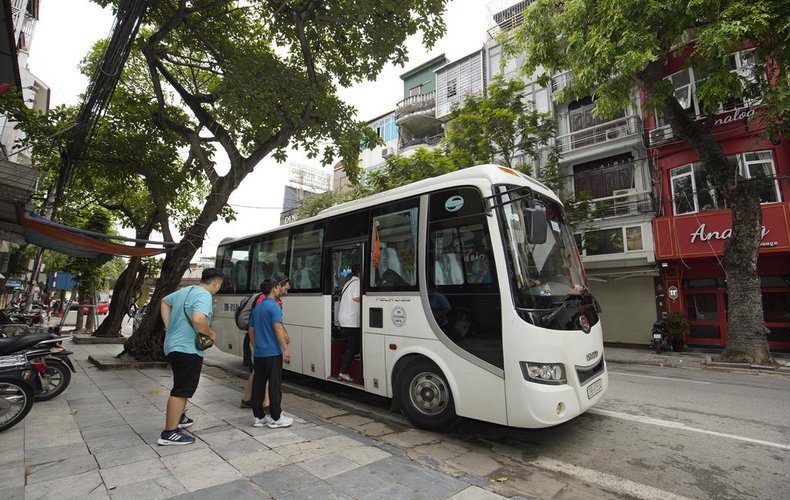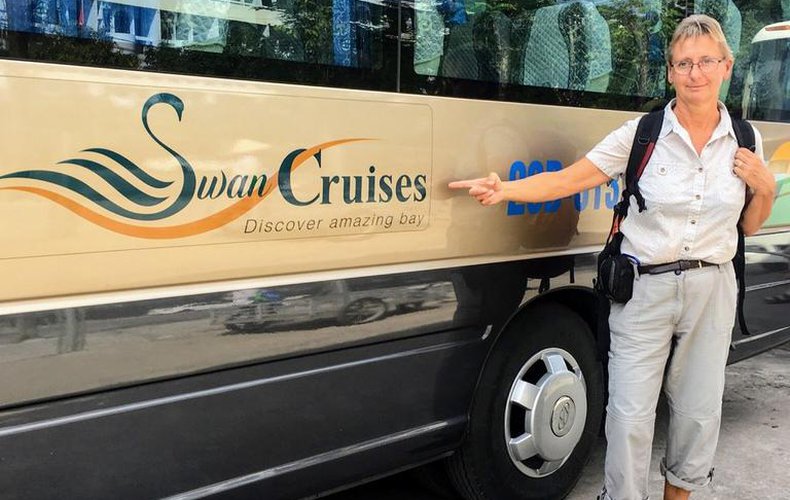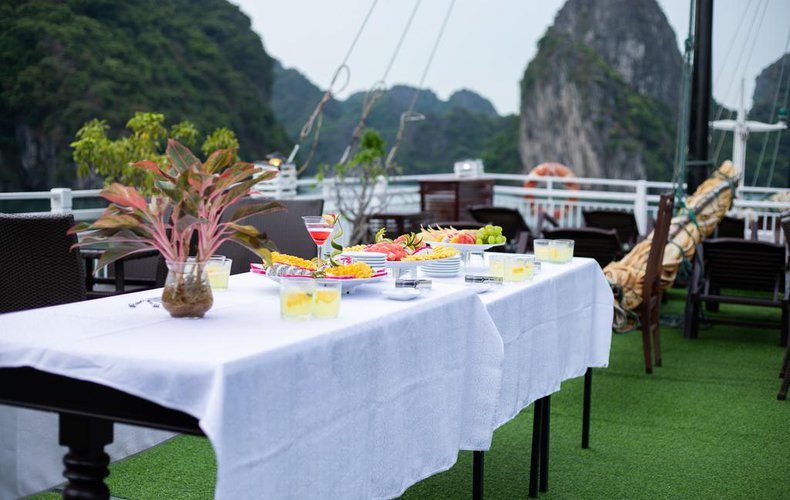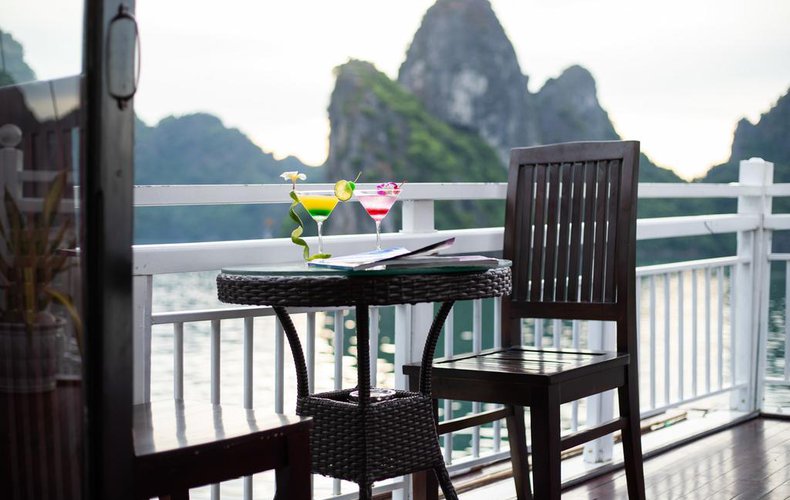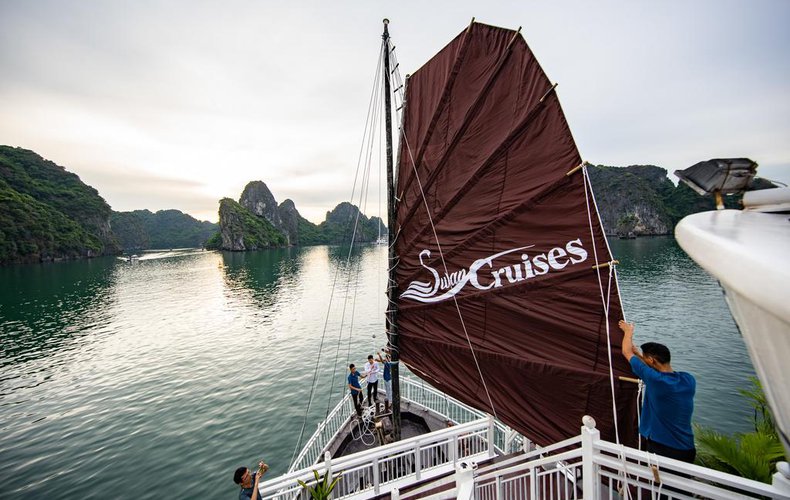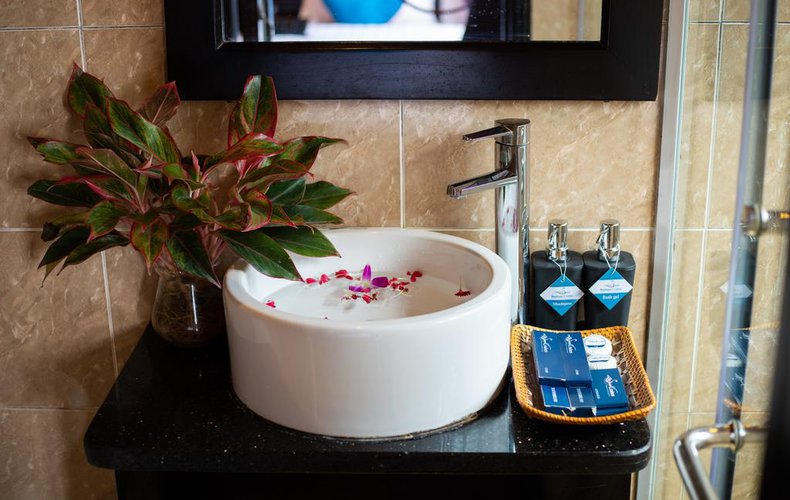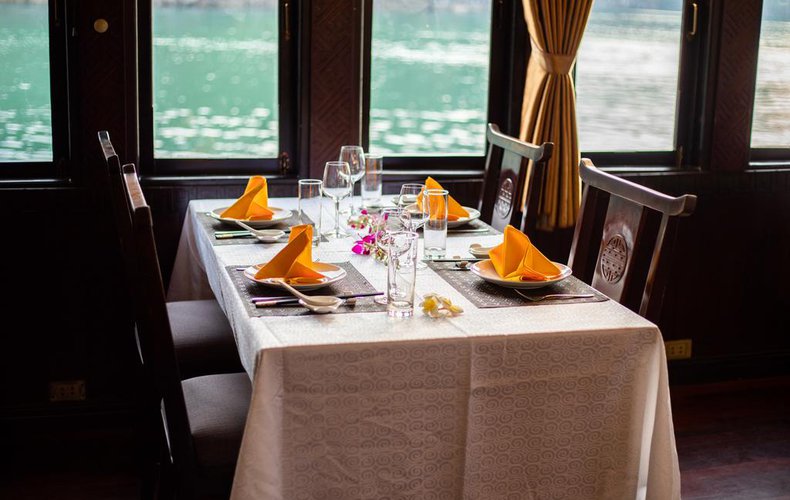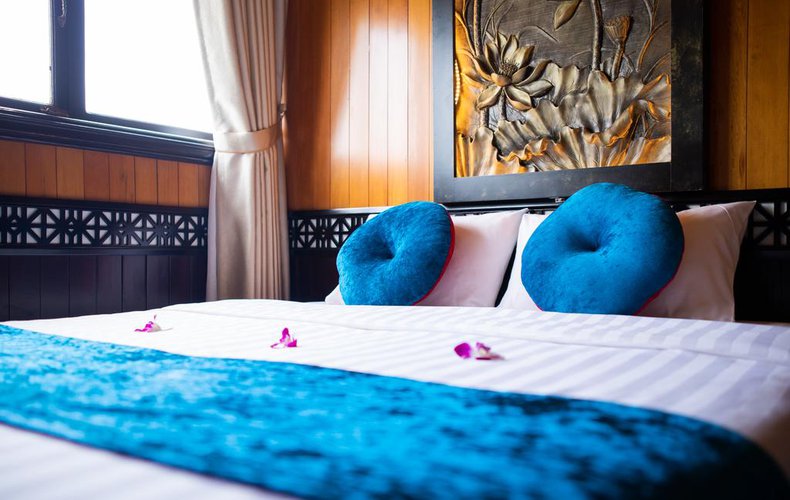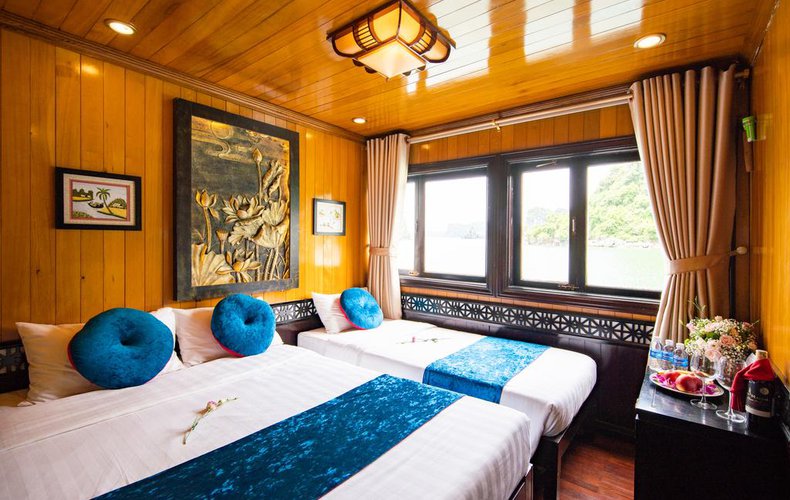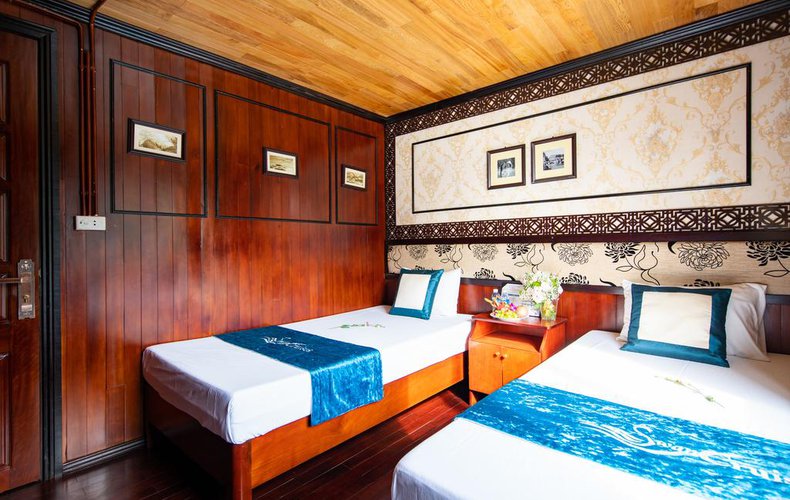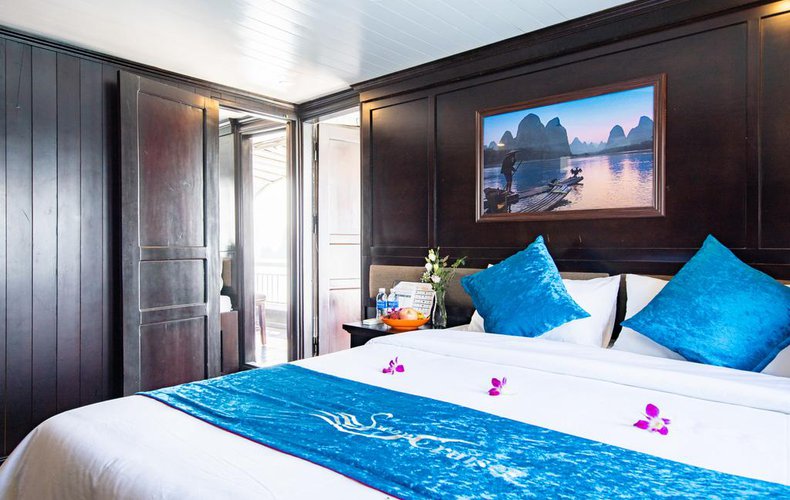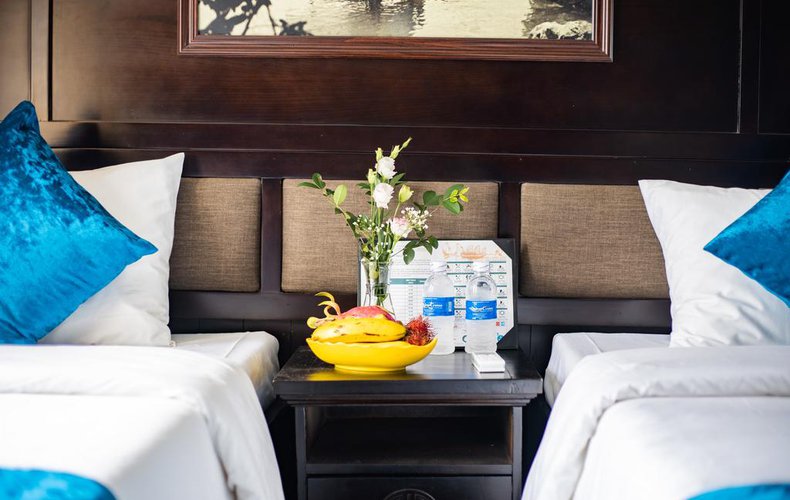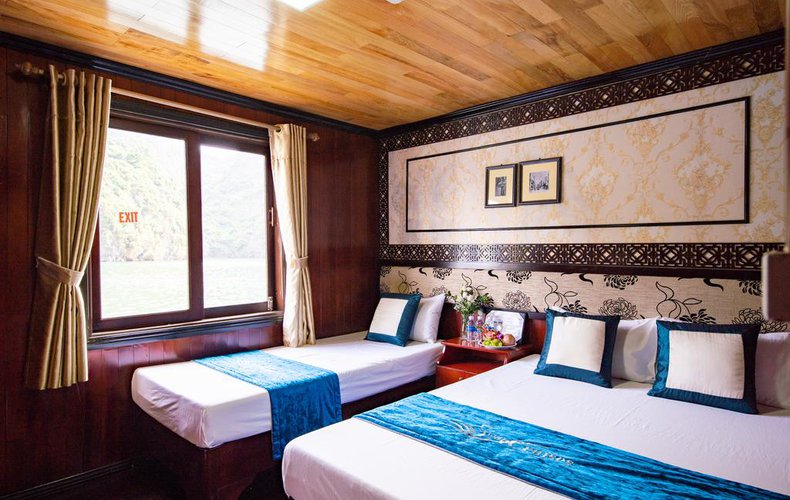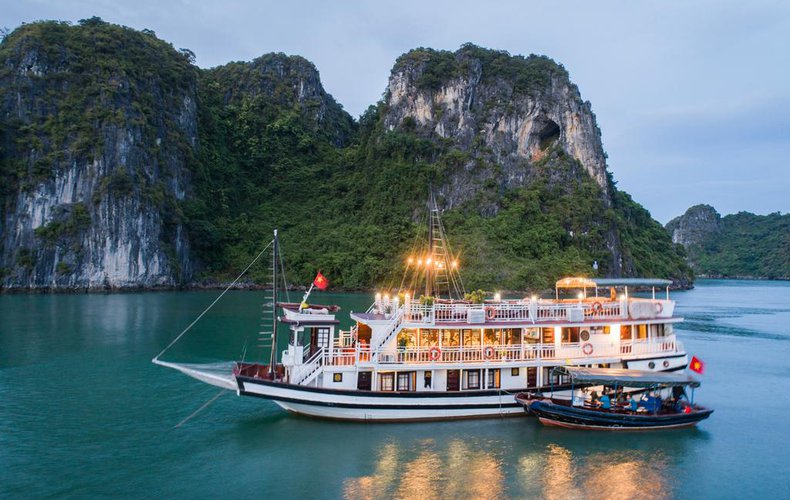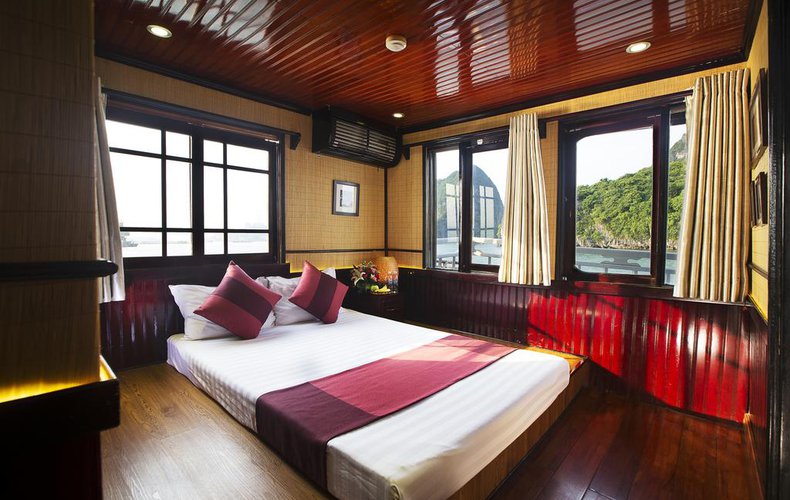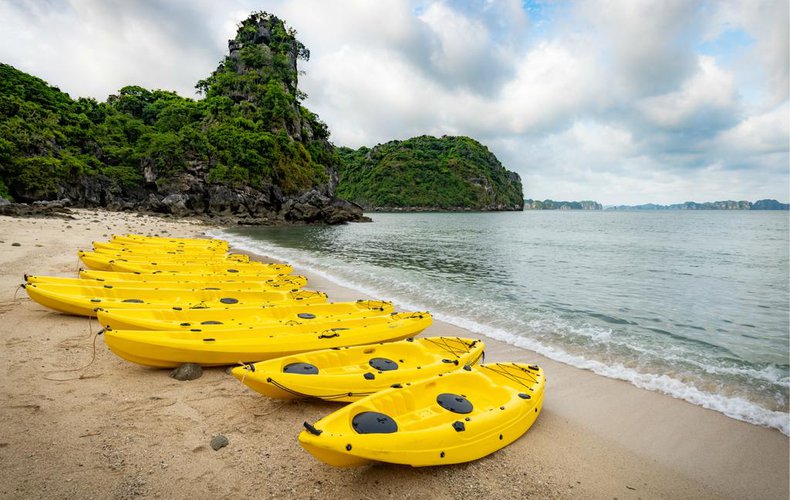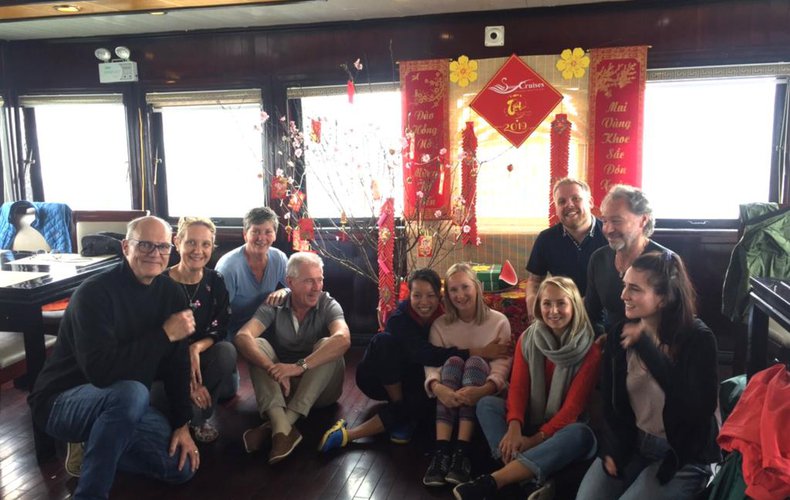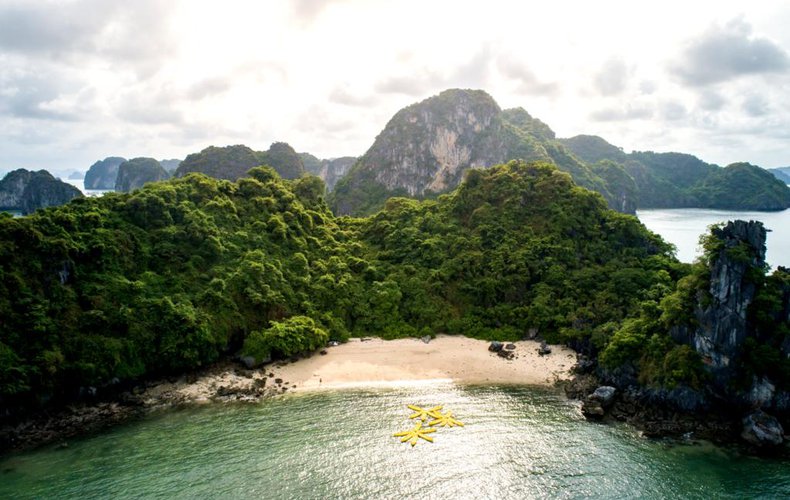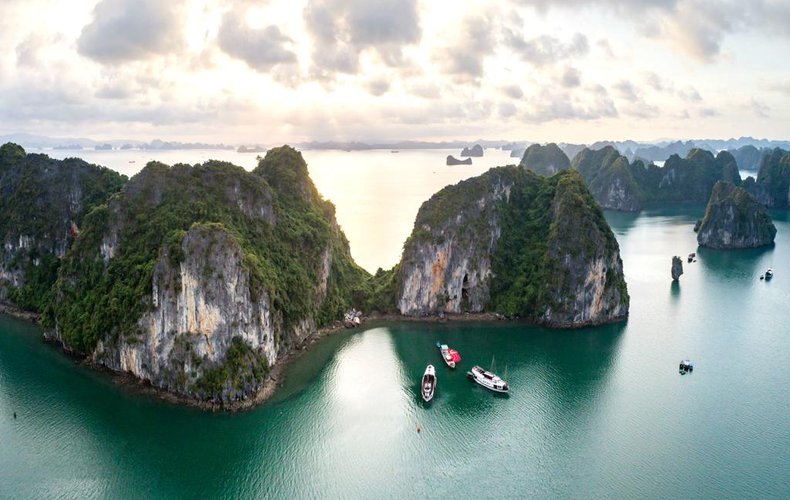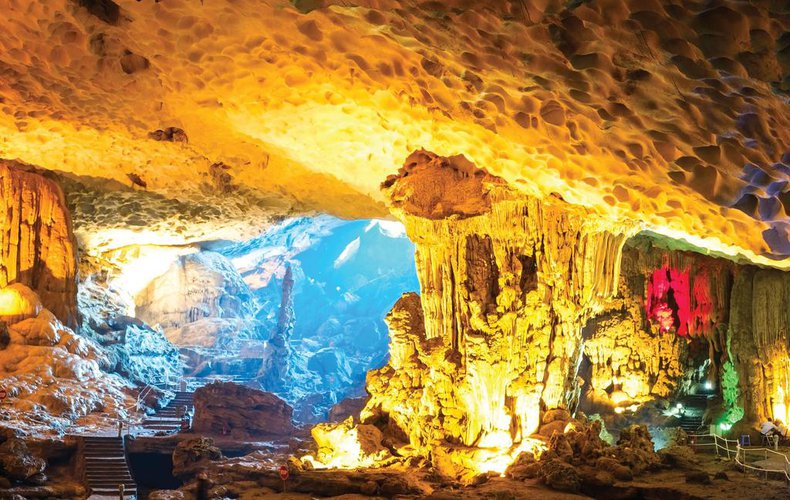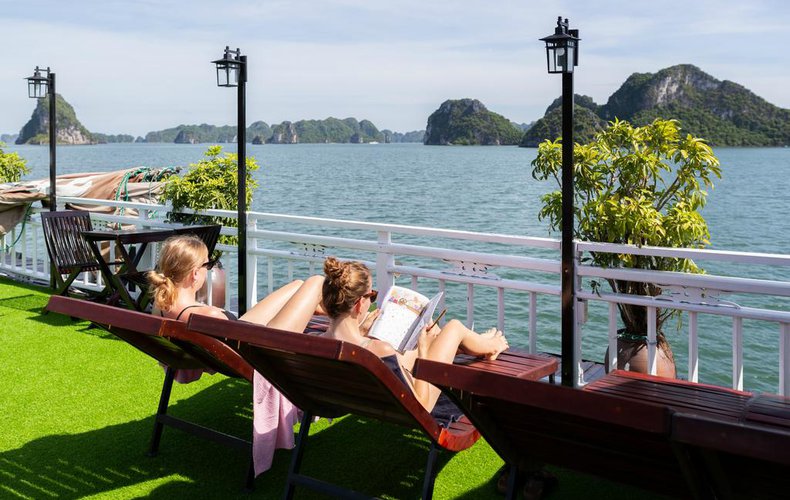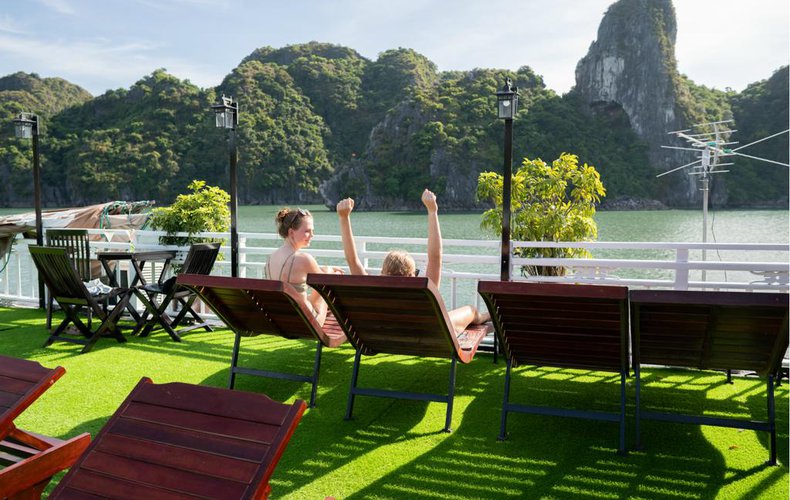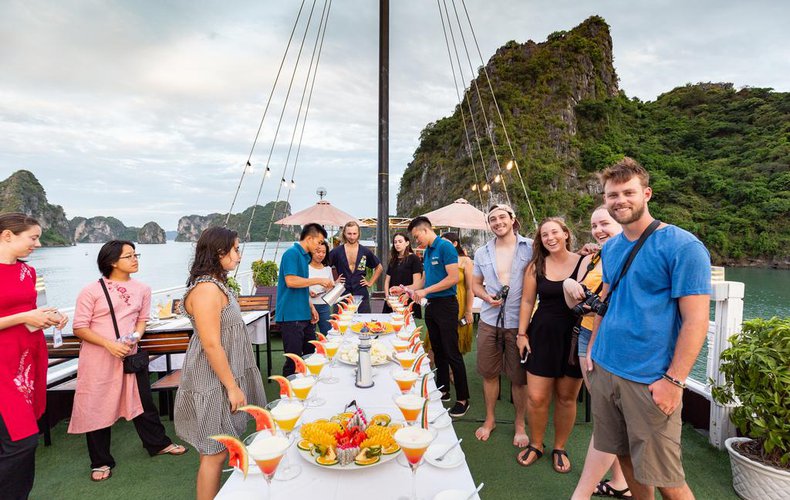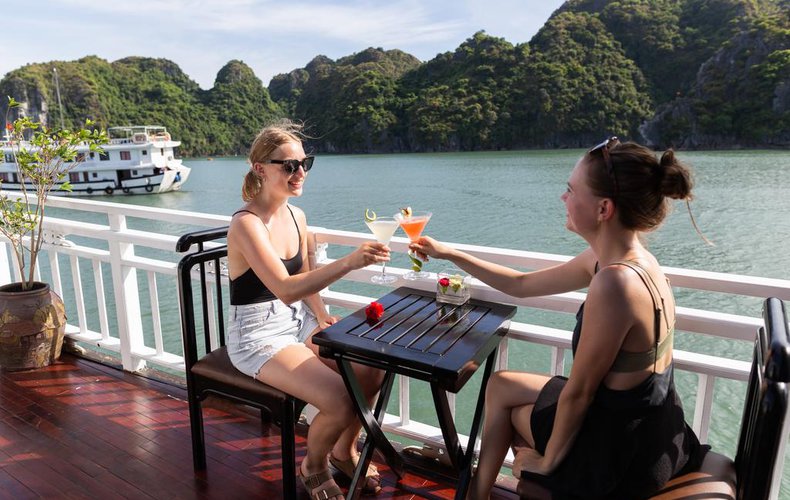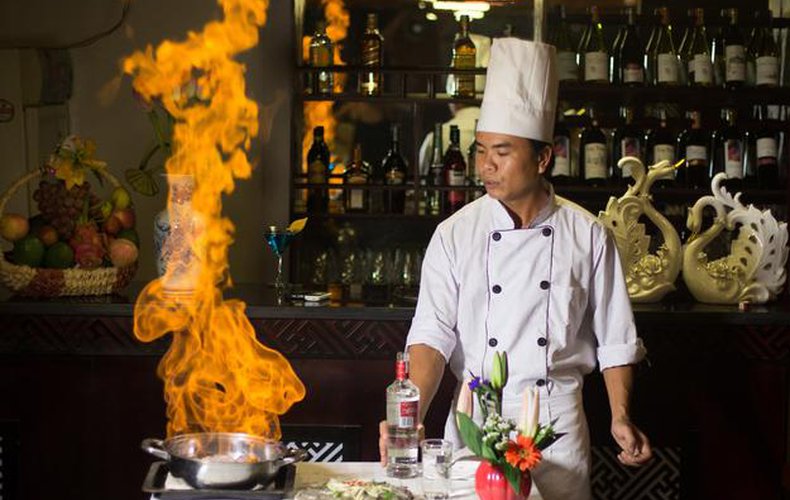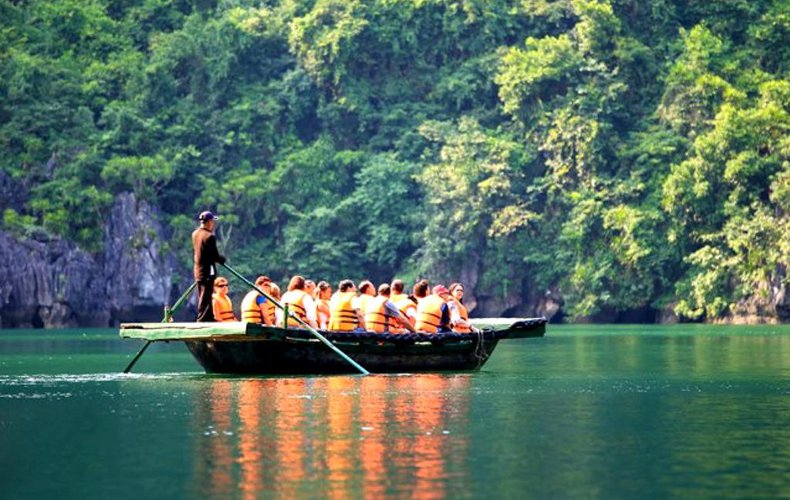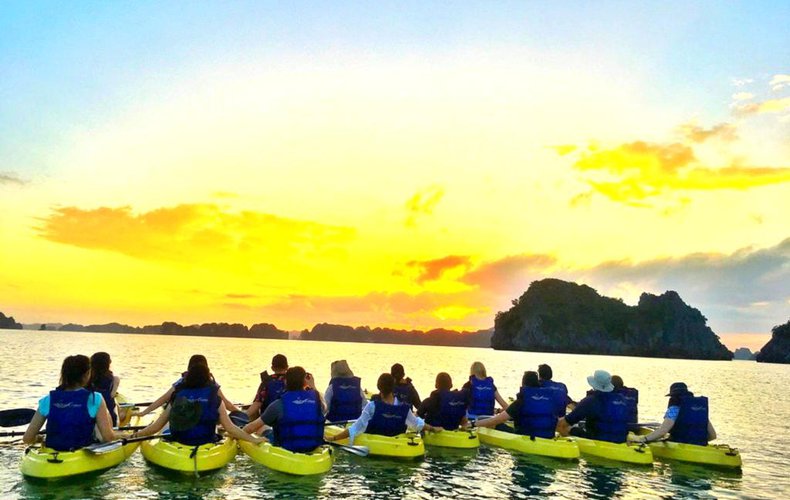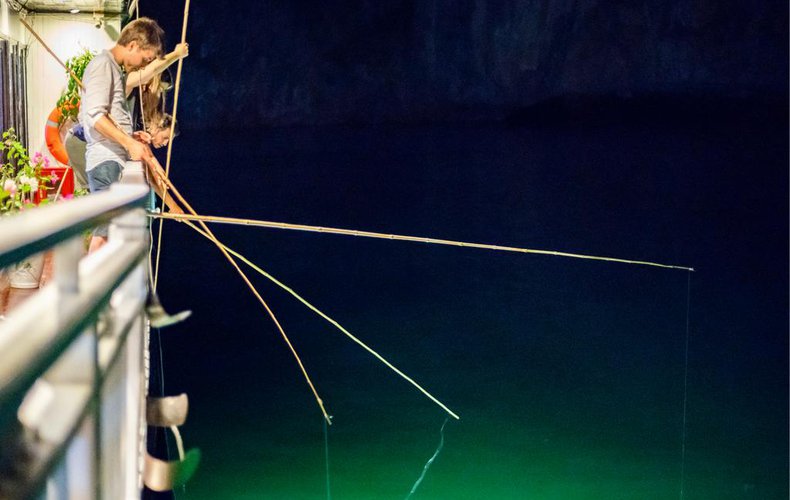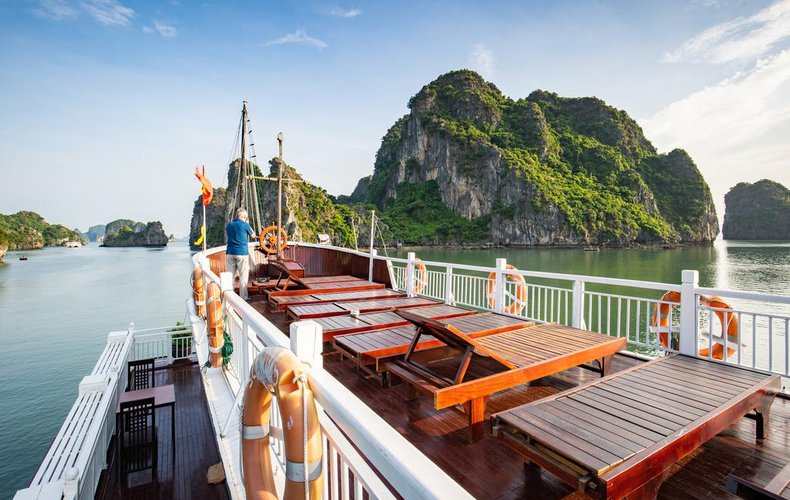 8.8/10
Service & facilities
When it comes to service & facilities, Swan cruise has a team of enthusiastic and experienced staff and crew to support passengers. You can expect the highest standard of cruising excellence delivered with a gourmet dining venue, a large sundeck with tanning chairs and a panoramic bar.
The property also provides 24-hour front desk service, non-smoking rooms, and private beach area. Free WIFI is available in all rooms and public areas.
Shuttle service
Shuttle service (additional charge)
Designated smoking area
Air conditioning
Packed lunches
Safety deposit box
Bridal suite
Family rooms
Non-smoking rooms
8.6/10
Cabin quality
In terms of accommodations, there is a collection of 8 beautiful sea-view cabins categorized into three types: double cabin, triple cabin, and family connecting cabin. All cabins are inspired by traditional culture and local materials such as bamboo. Significantly, they are fitted with comfortable bedding, air-conditioner, and a private bath.
| Room Type | Maximum | Size |
| --- | --- | --- |
| Deluxe Double or Twin Room with Sea View | 2 adults, 1 Children | 12 sqm |
| Deluxe Family Room | 4 adults, 1 Children | 24 sqm |
| Family Room | 3 adults, 1 Children | 12 sqm |
| Deluxe Double/ Twin Room With Sea View | 2 adults, 1 Children | 12 sqm |
| Family Deluxe Connecting | 4 adults, 1 Children | 24 sqm |
| Family Triple Room | 3 adults, 1 Children | 12 sqm |
8.7/10
Food & drink
Swan restaurant truly sets the scene for a relaxed cruising experience and covers the best Vietnamese & international culinary delights and fresh local seafood. After dinner, guests can choose from a collection of some of the finest beverages on the sundeck covering by high-quality wood.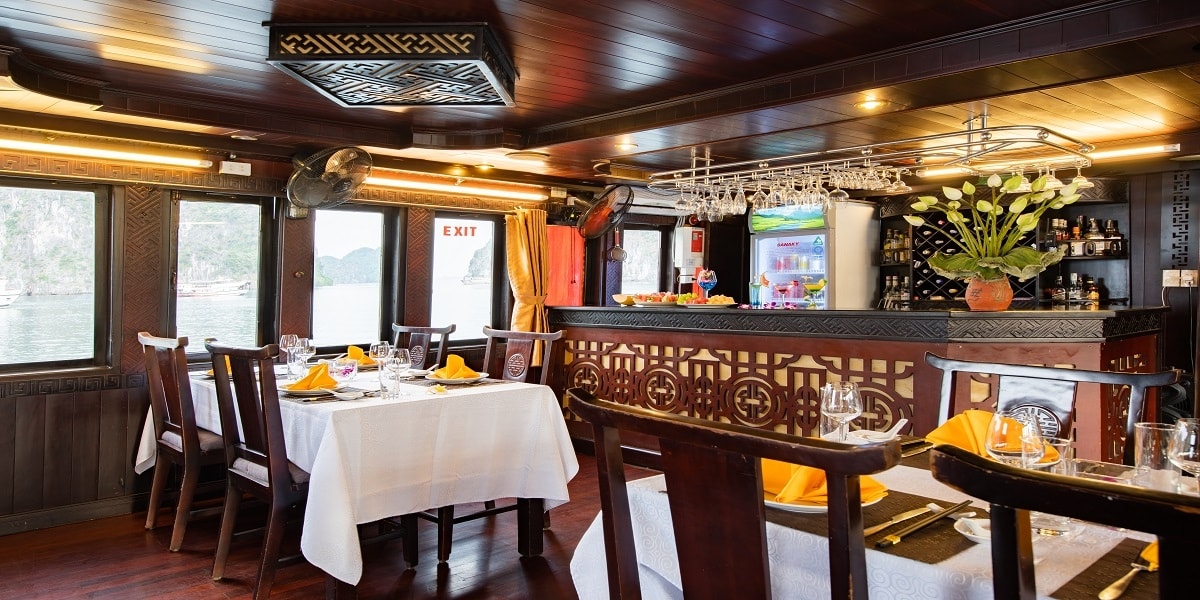 Restaurant on board.
8.6/10
Value for money
Double room from US$278 and family connecting room from US$554. Guests are offered free visa approval letter, free shuttle bus HN-HL-HN, free kayaking and free 45-minute back and shoulder massage.
Access for people with disabilities?
There are no facilities for disabled people.
Family-friendly?
Family rooms are available. Children under 5 years old, sharing room with parents are free of charge.
Last updated: October 08, 2019
MORE CRUISES IN HALONG BAY
Frequently asked questions
1.

What is the nearest airport from Bai Tu Long Bay?

Van Don international airport (Quang Ninh) is the closest airport from Bai Tu Long Bay (44.8km). From there, you can take a flight to many other destinations.
2.

Is it possible for my 3-month pregnant wife to join the day cruise?

Most activities and excursions during the trip are safe except for canoeing. Your wife would better stay in the tender boat.
3.

Does Swan cruise offer Halal food?

No, it doesn't. Swan cruise offers a wide range of Vietnamese, international dishes, seafood and vegetarian meals except for Halal food.
4.

Can I have the price list for drinks?

Swan cruise offers beverages with the cost from $1.5 to $30.
5.

Is there WIFI on the cruise?

Swan cruise offers free WIFI onboard but the signal is not stable in some specific areas.
6.

I am interested in the 2D1N cruise. Does the cruise have free pick-up service HN-HL-HN?

Yes, Swan cruise provides transportation service 2 ways Hanoi – Halong but it costs $25/ pax.