Genesis Luxury Regal Cruises
Media gallery
Cruise overview
Tuan Chau Wharf , Halong Bay, Vietnam
View on map
" Launched in early August 2019, Genesis Regal Cruise features a 5-star vessel that comes with premium cruising services and ultimate luxurious facilities. The brand-new metal luxurious cruise prides itself on offering a second-to-none cruising experience to marvel at the timeless beauty that Lan Ha Bay possesses."
Editor Reviews
Pros
You'll have an opportunity to discover and integrate into the life of fishermen or do most exciting water activities with extraordinary itineraries to new selected attractions in Lan Ha Bay.
Cons
Extra beds are unavailable in friend suites and family suites. Price excludes bamboo boat and kayaking, spa/ massage services, beverages, and bank change.
Bottom Line
Genesis Regal Cruise boasts an all-inclusive retreat for laid-back luxury, sumptuous food and an array of activities and excursions.
About
Launched: August, 2017
Type: Metal
Star Rating: 5*
Cabins: 20
Available Tours: 2d1n

8.0/10
Itinerary & activities
Exotic voyages by a thoroughly researched itinerary are sensational. It takes you to some faraway destinations, the most beautiful cave on the bay – Dark & Light Cave and Viet Hai Village where you discover and integrate into the life of fishermen. Additionally, seasonal activities promise perfect leisure.
Cruise map: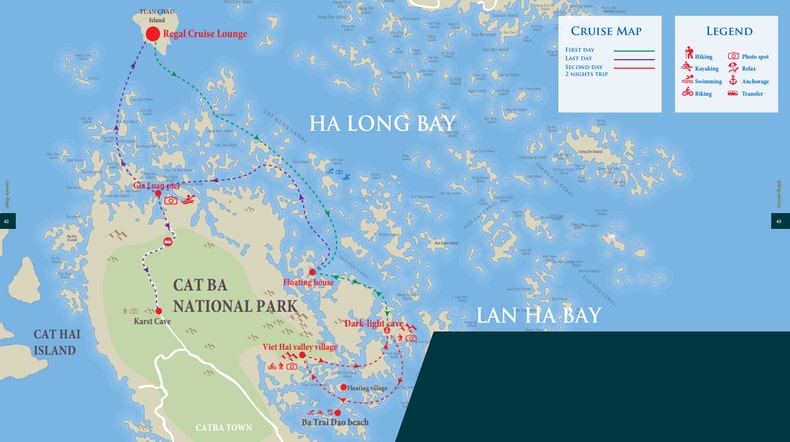 Genesis 2 day 1 night map (Photo: Genesisregalcruise.com)

Live music/performance
Cooking class
Happy hour
Beach
Diving
Hiking
Fishing
Kayaking/ rowing sampan
Cycling
Swimming
Squid fishing
Cooking class
Sunset party
9.0/10
Cruise quality
The ultimate luxury of Genesis Regal Cruise is complemented by the royal elegance of Neoclassic French-Indochine design and traditional meticulous decoration. The interior is clean, neat and functional for a cozy ambiance and luxurious feeling that encourages guests to soak up.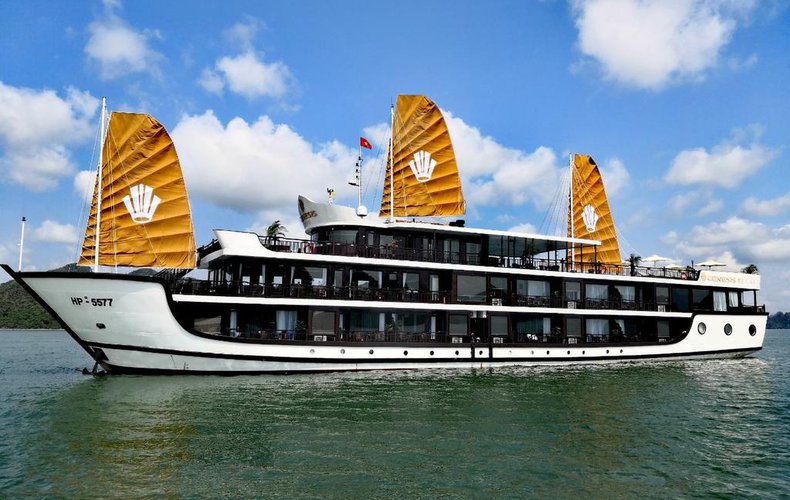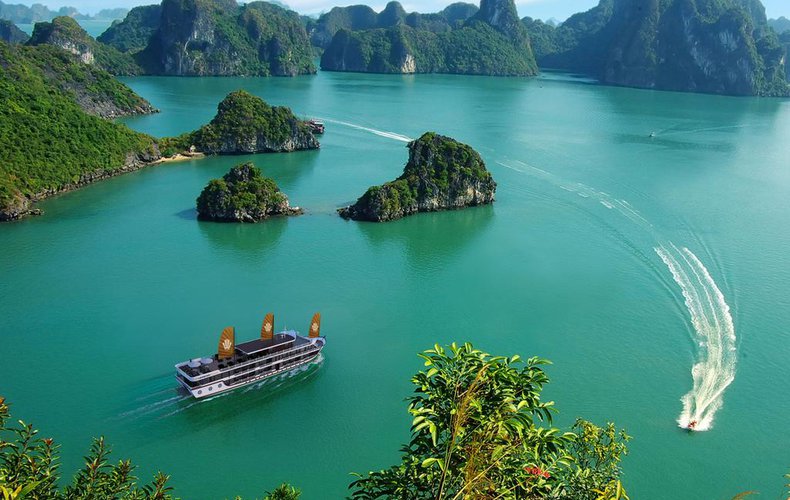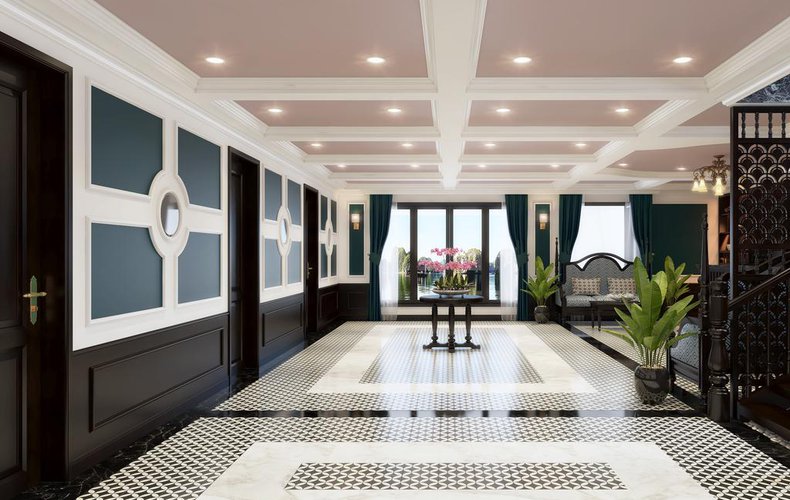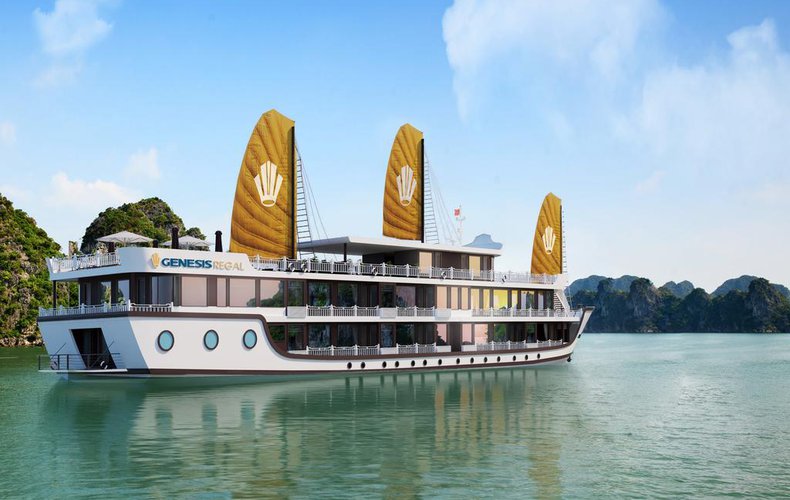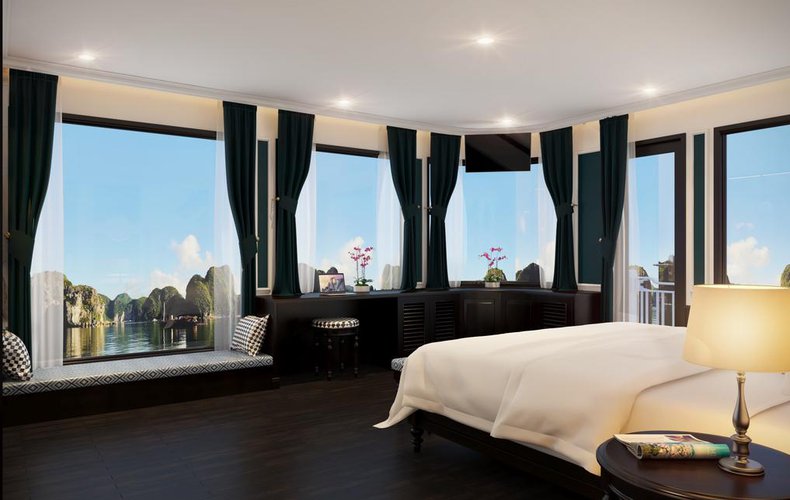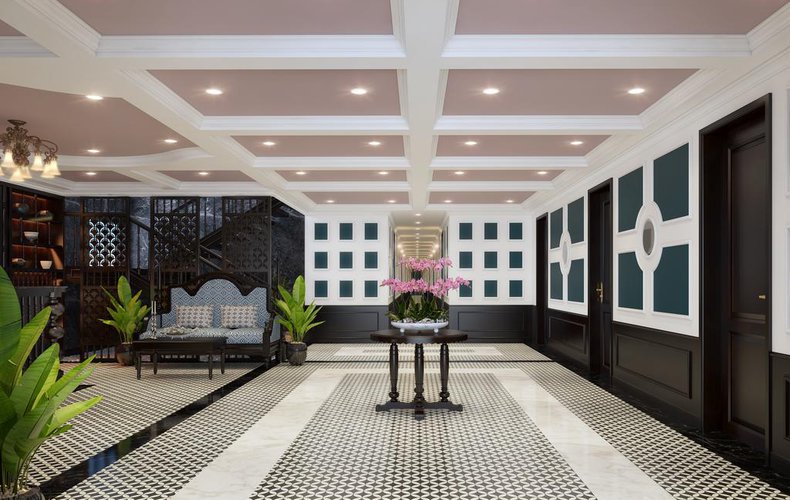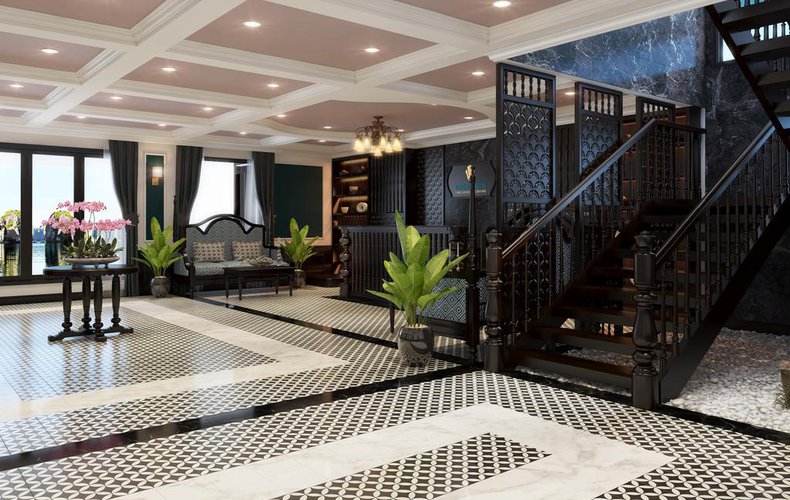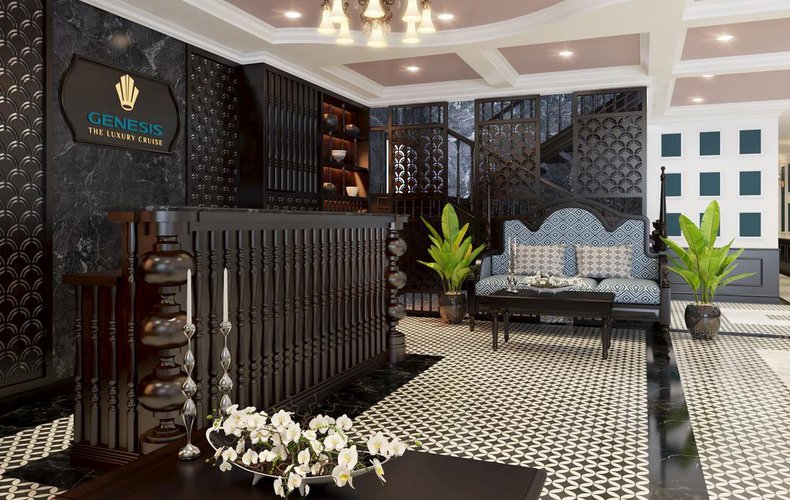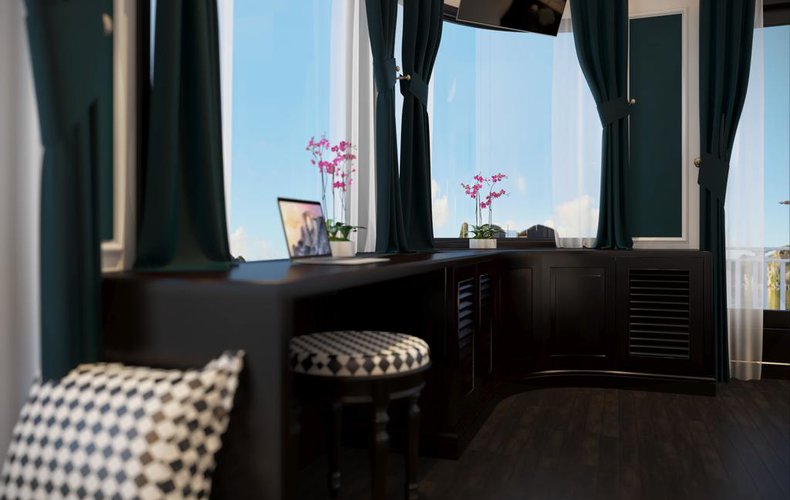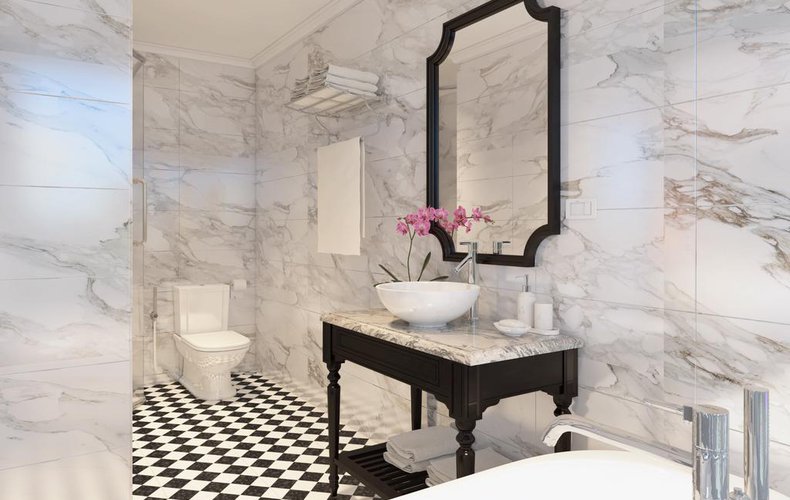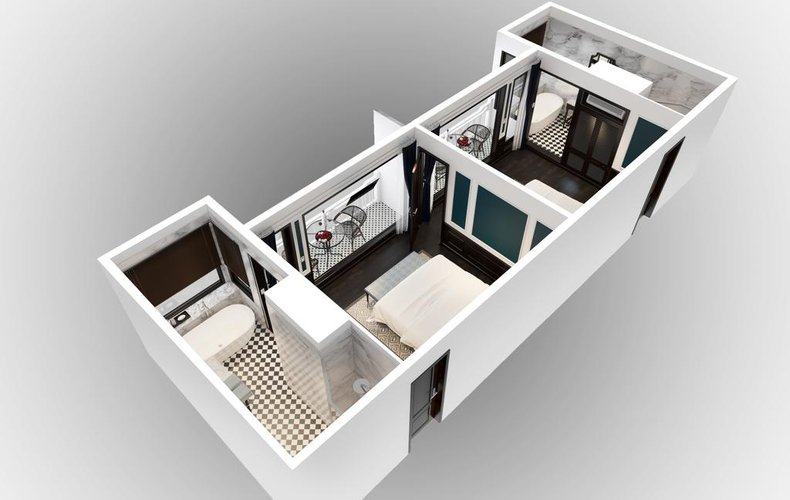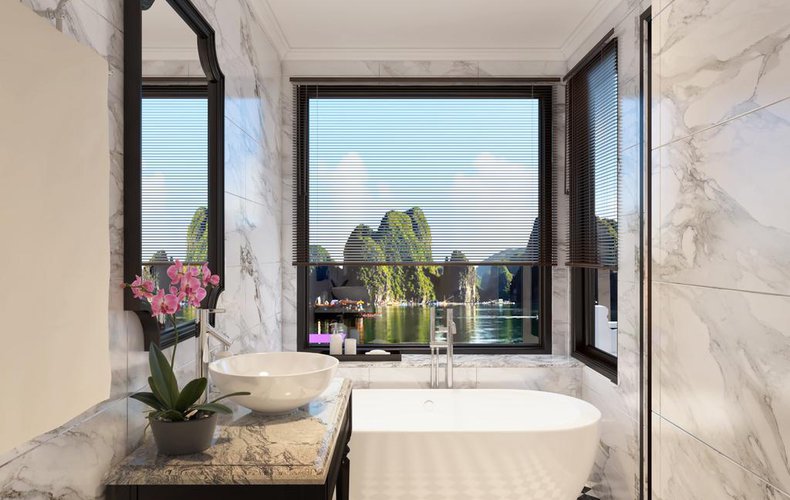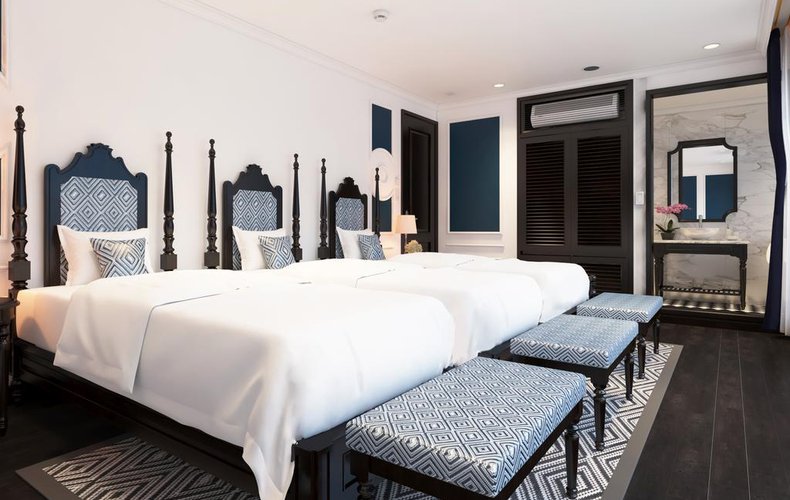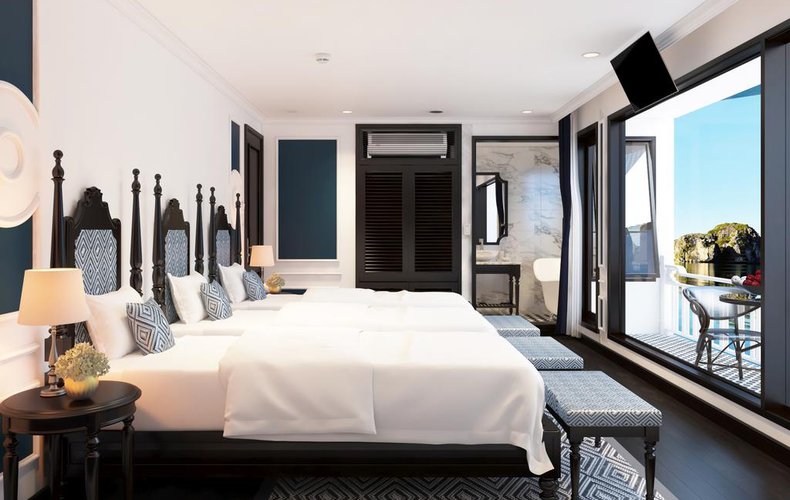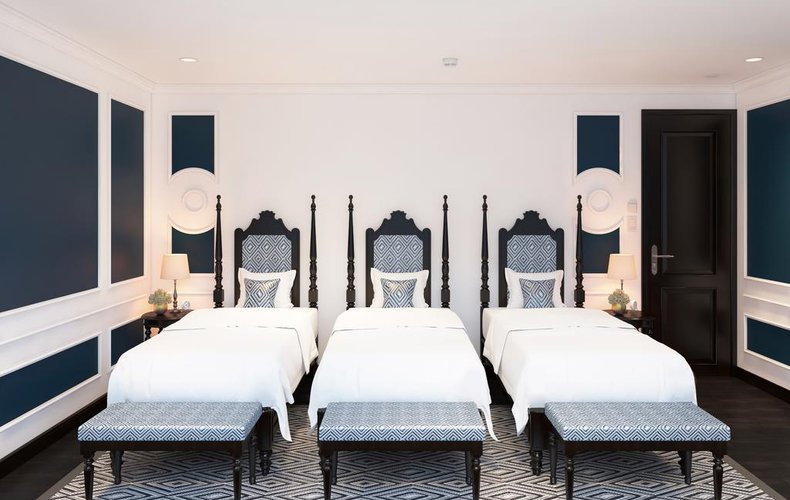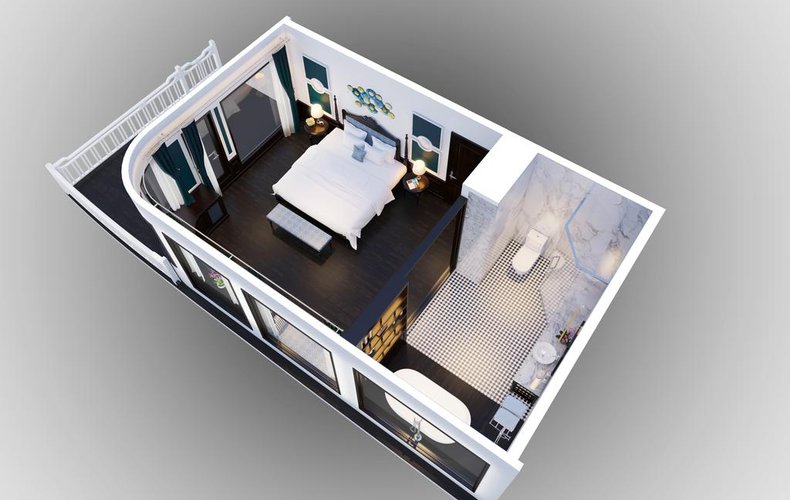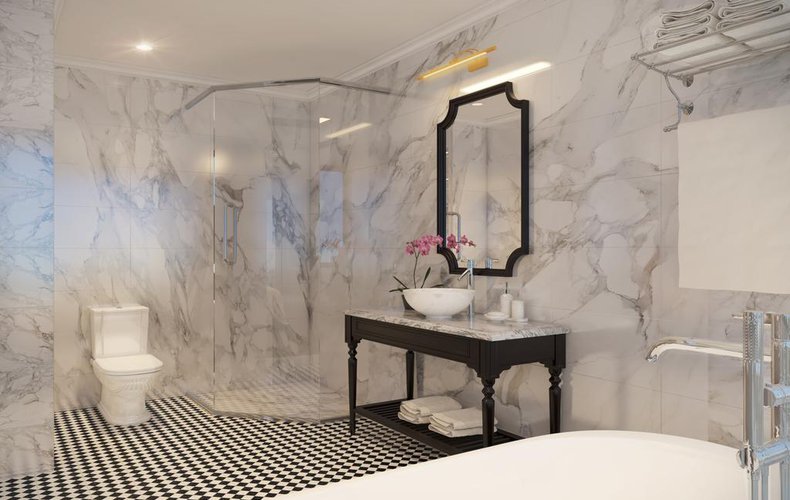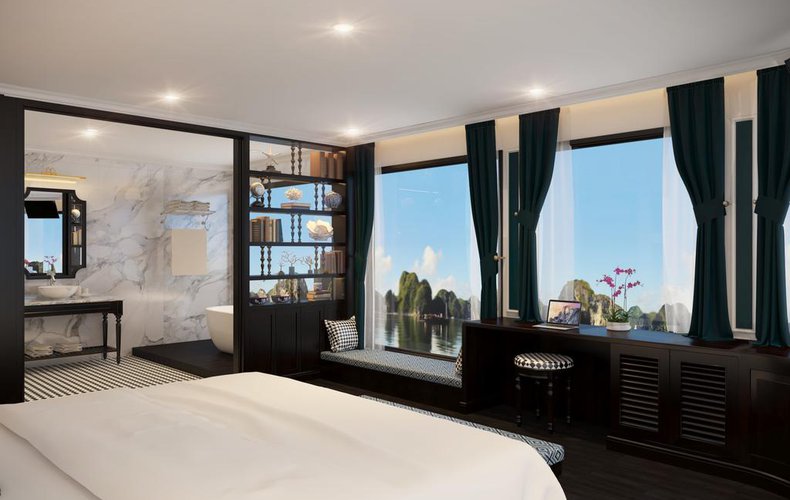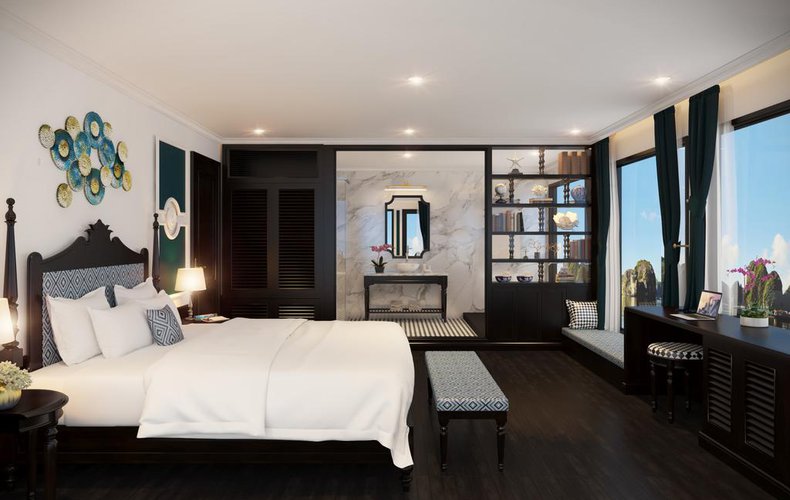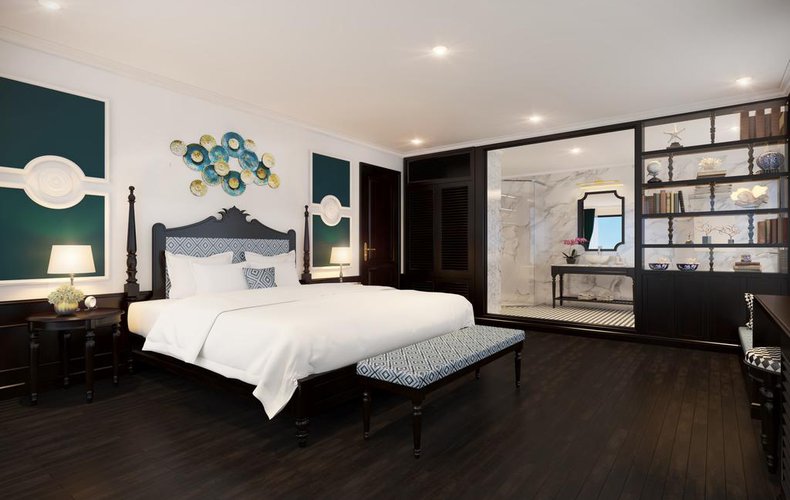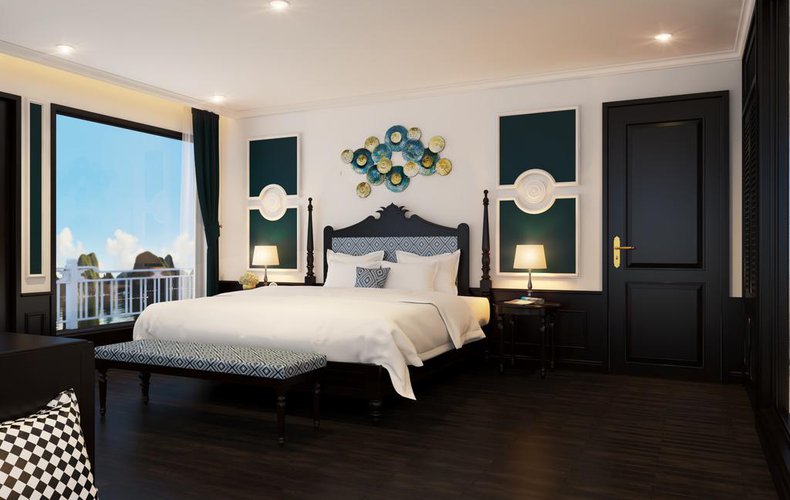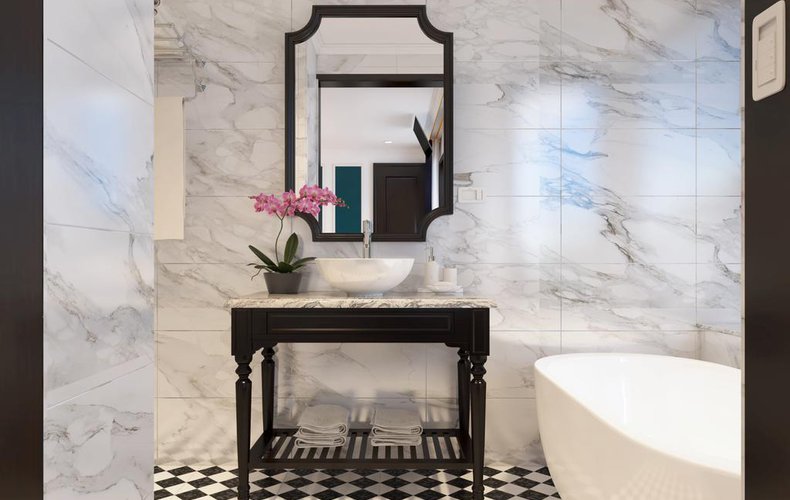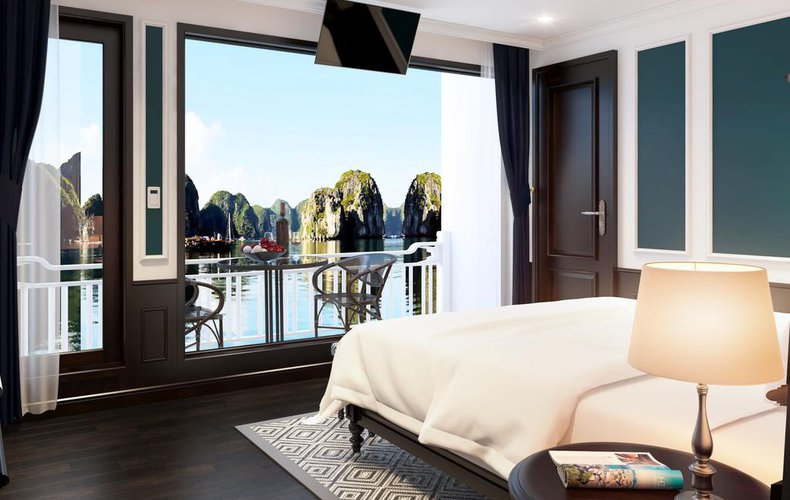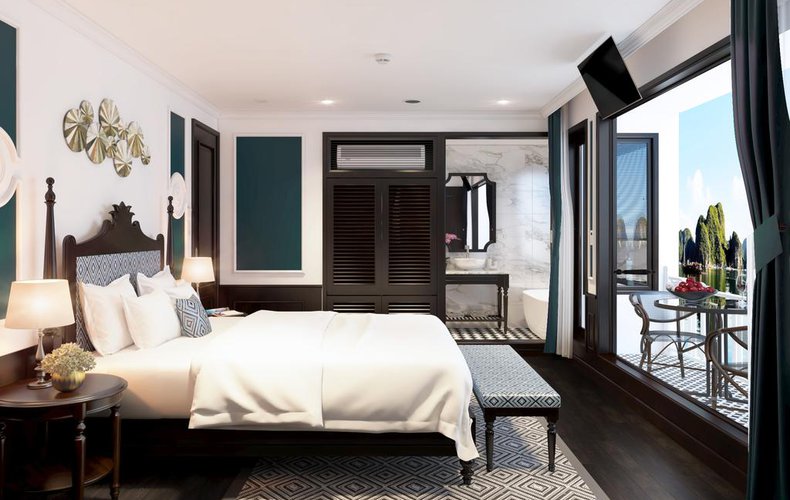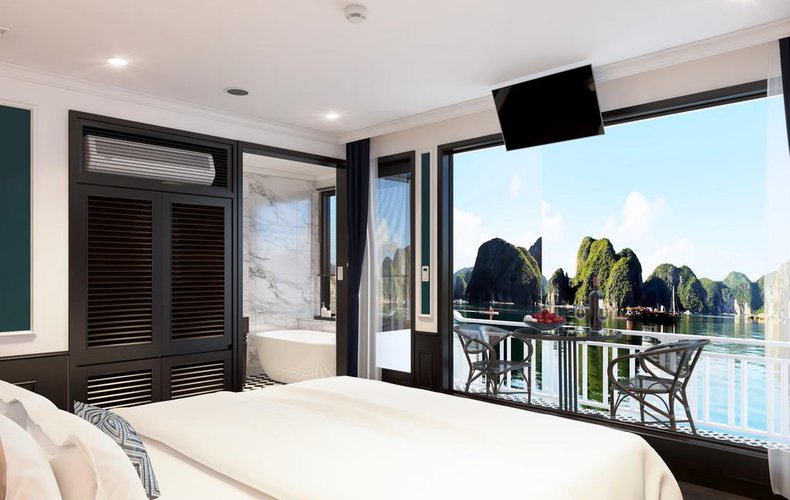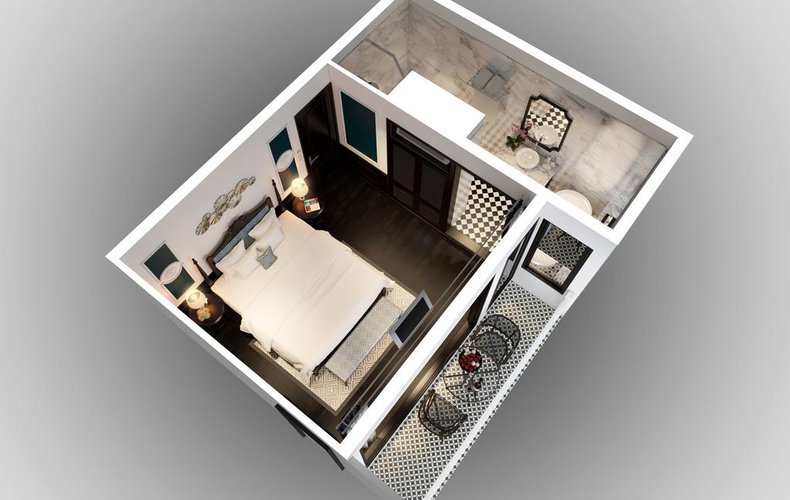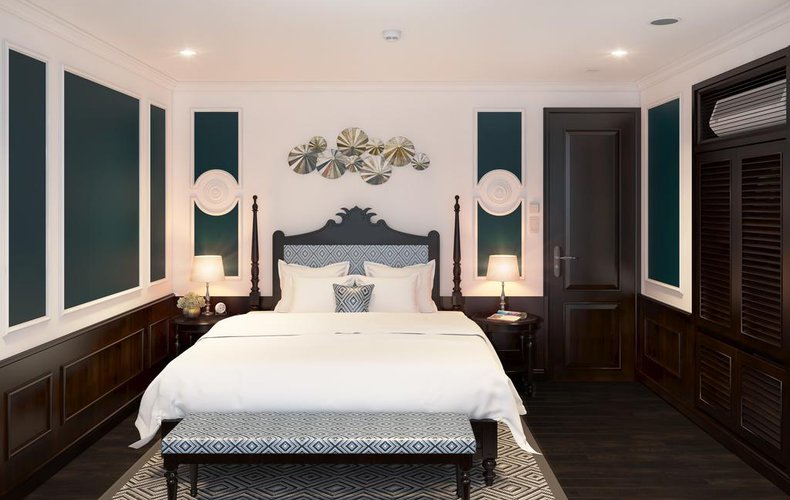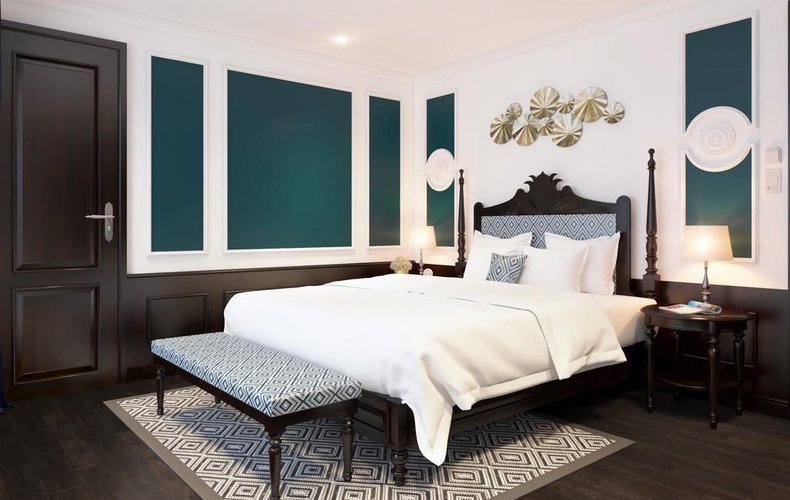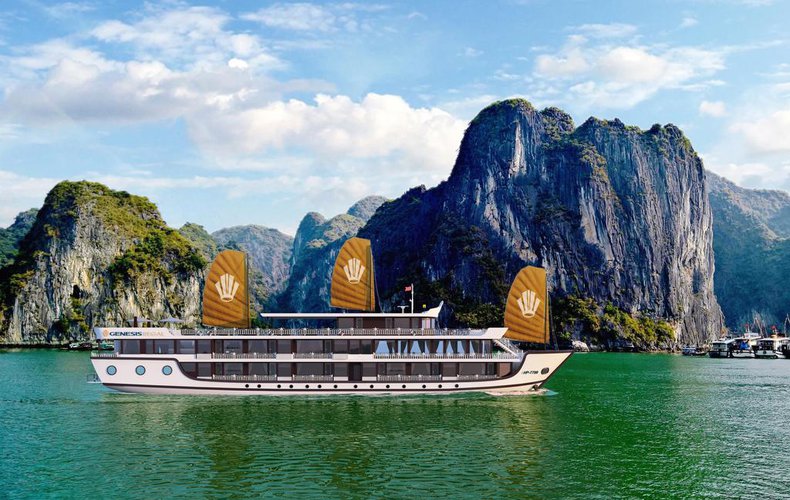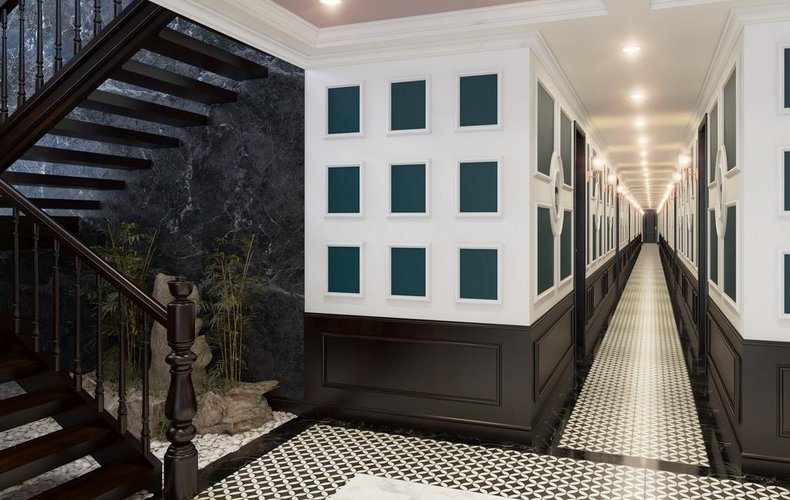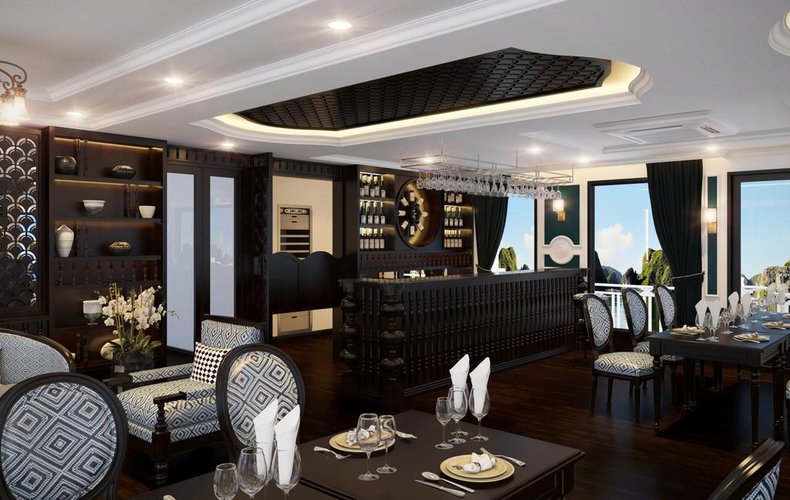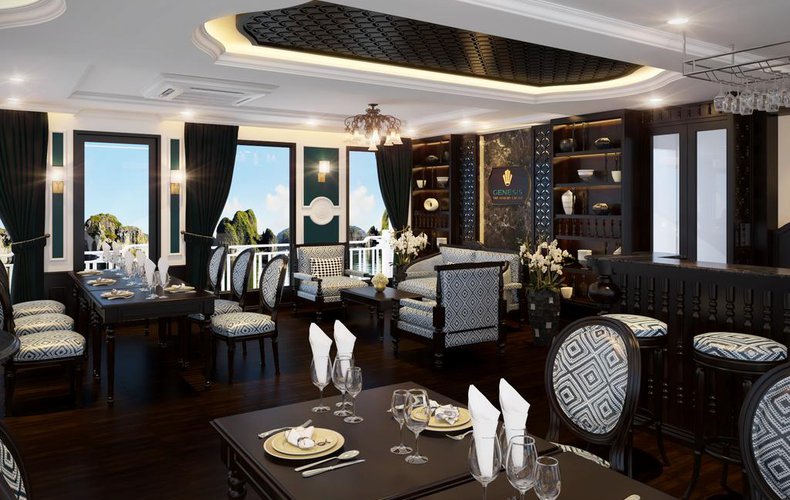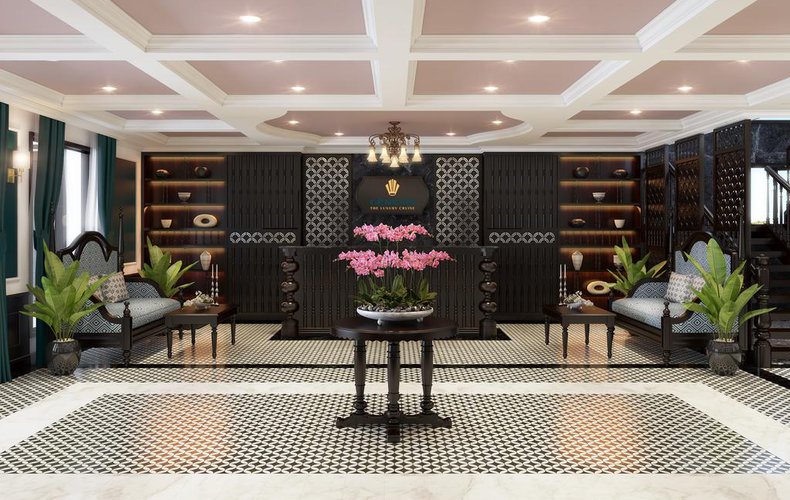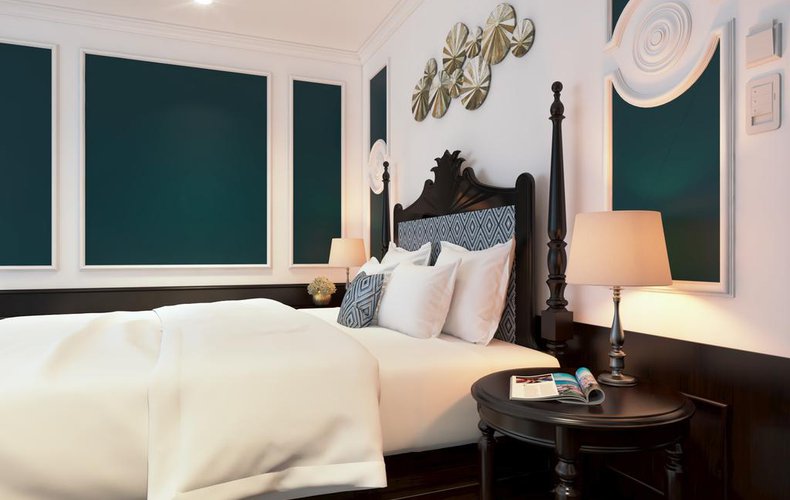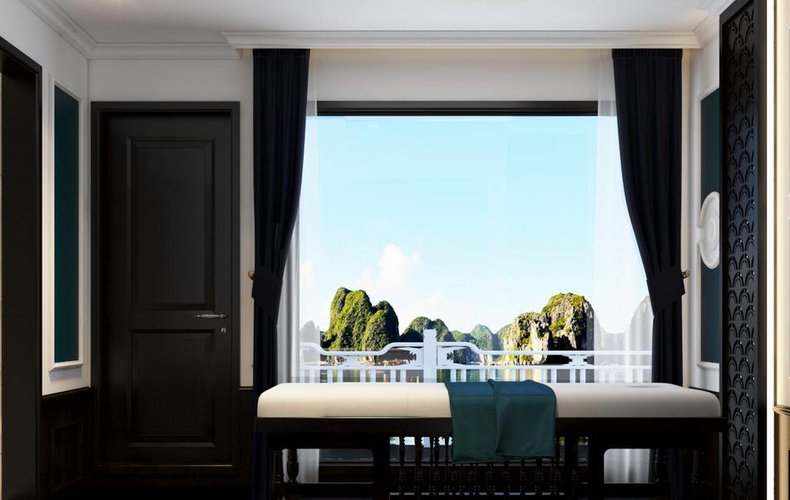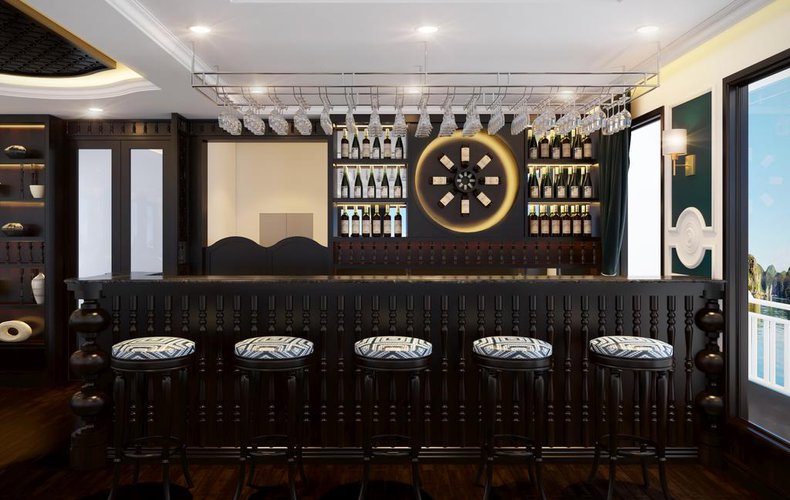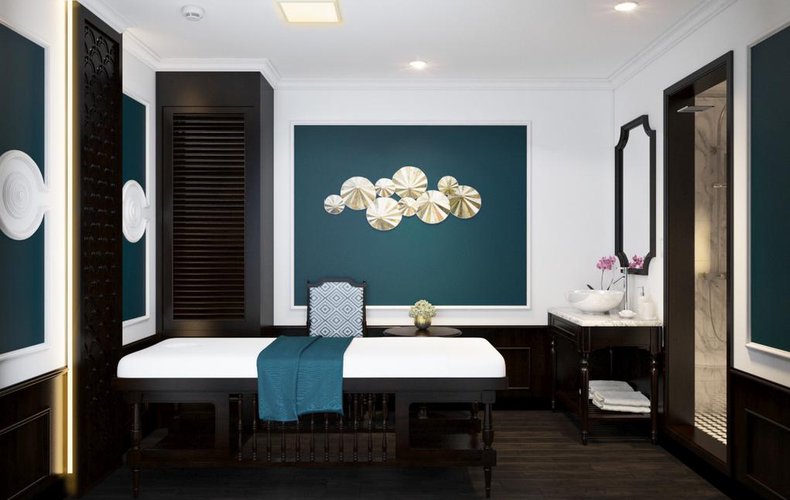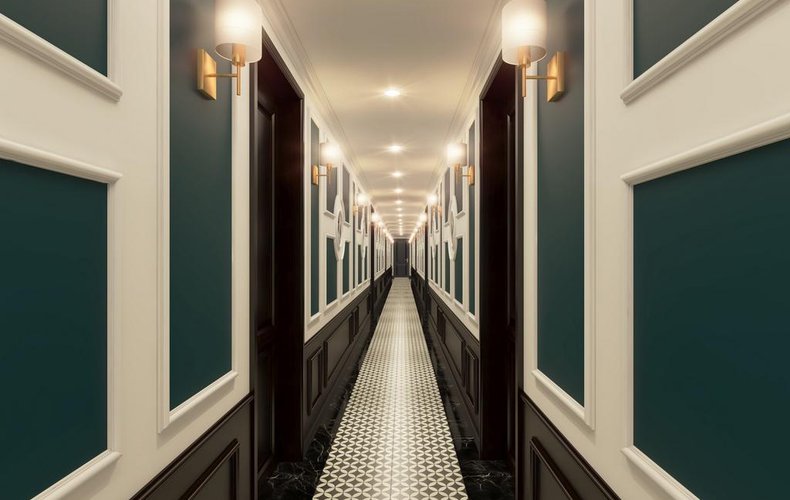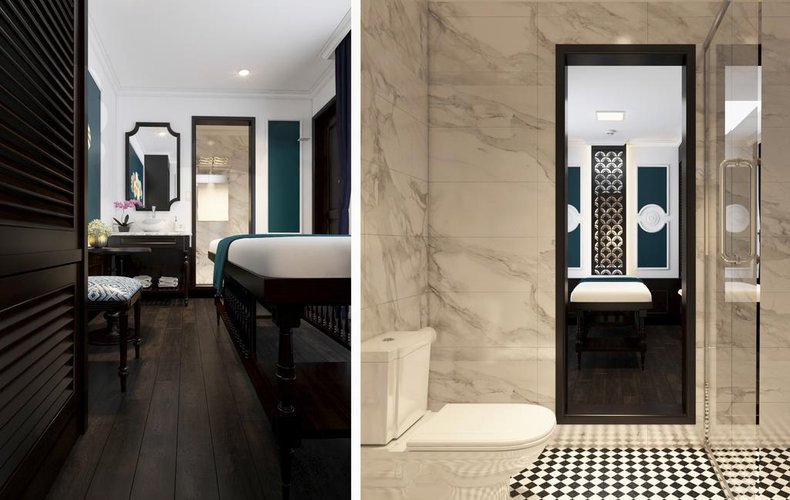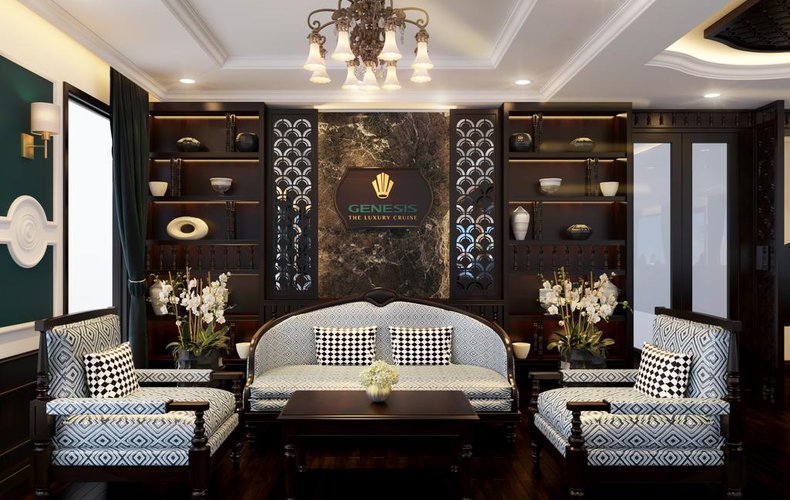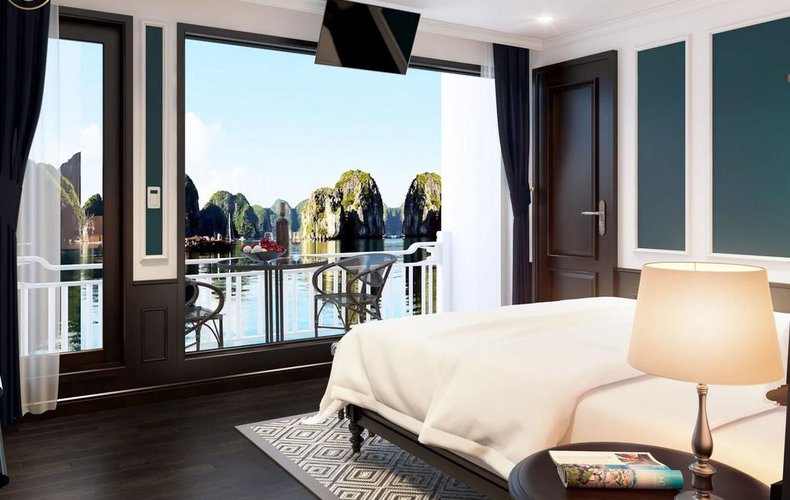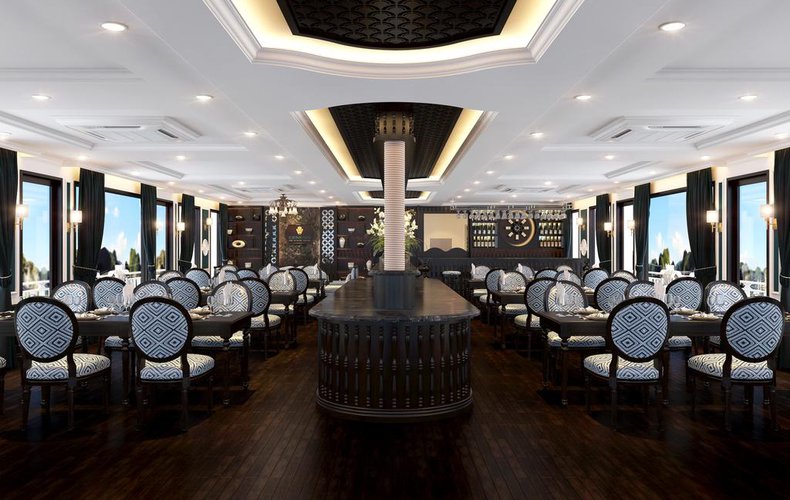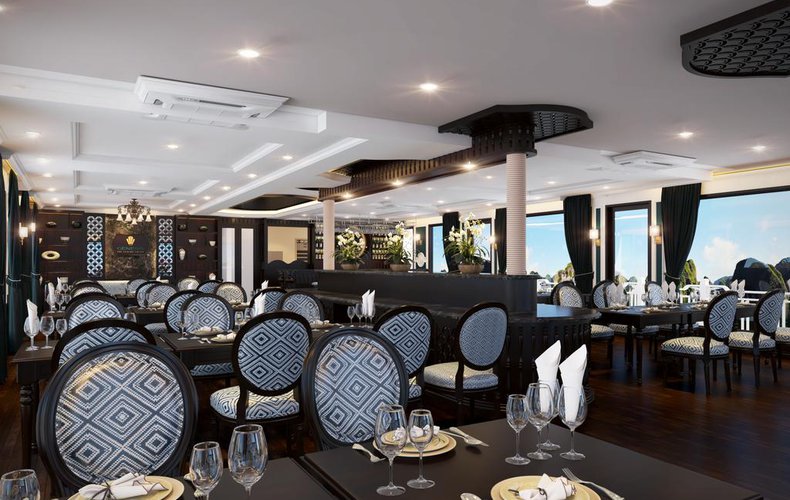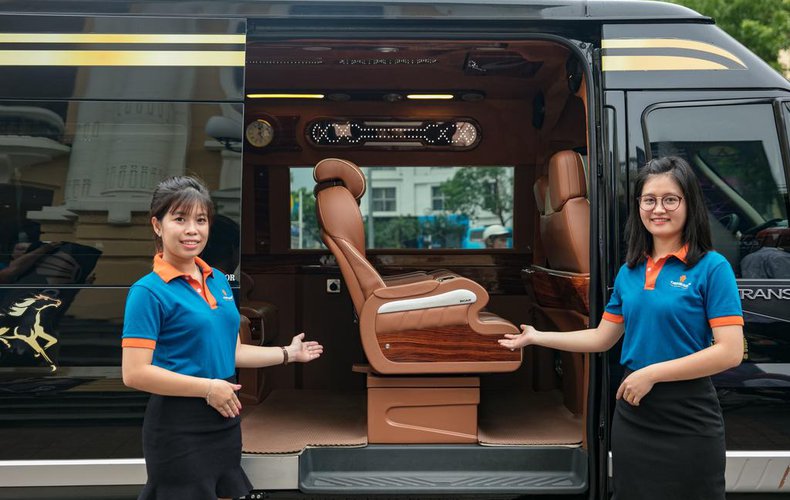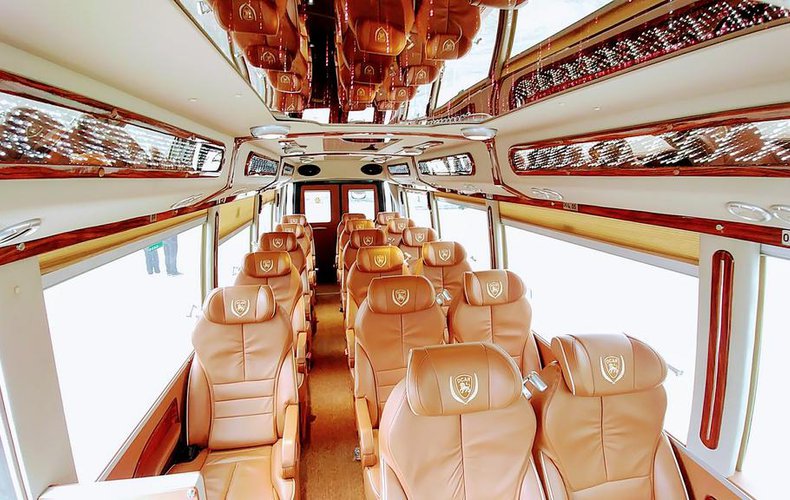 9.0/10
Service & facilities
Genesis Regal Cruise has enticed guests seeking a superior experience. All rooms are provided 24-hour butler service and you'll be supported by a team of warm-hearted staff. Highlights of the cruise facilities are the top-notch Tonkin restaurants, the Sail bar, and the Sunset bar.
9.0/10
Cabin quality
French Indochine concept is tastefully applied in suites' interior design. 20 staterooms of different types cater well for all personal demand with private balcony, en-suite bathtub, full-frame windows and full HD satellite televisions along with detailed utilities. The smallest room is junior suites (32sqm) which is still much larger than many rooms of other rival cruises.
Junior Suite Balcony (smallest cabin)

Cabin size: 32 sqm
Max People: 2 adults, 0 Children
| Room Type | Maximum | Size |
| --- | --- | --- |
| Senior Suite Balcony | 2 adults, 0 Children | 32 sqm |
| Regal Panorama Terrace Suite | 2 adults, 0 Children | 55 sqm |
| Junior Family Suite | 3 adults, 0 Children | 38 sqm |
| Junior Connecting Suite | 4 adults, 0 Children | 64 sqm |
9.0/10
Food & drink
Tonkin restaurant treats travelers to a luxury dining experience with 3 meals, light breakfast, and a farewell buffet brunch. The cuisine is typical Vietnamese with a twist. Meanwhile, the Sail bar and the Sunset bar with panoramic-open views are pleasant spots to enjoy drink and snacks during the day.
Menu on board: Download Genesis menu
8.5/10
Value for money
Junior suite balcony from $485 and the connecting senior suite from $855. Free WIFI and all board-meals included.
Access for guests with disabilities?
Wheelchairs are not available.
Family-friendly?
Family room, baby cot, and babysitting are provided.
MORE CRUISES IN HALONG BAY
Frequently asked questions
1.

What is the Genesis cruise pickup time?

The cruise bus will pick up passengers at 9:00-9:15 am. Be ready at the hotel lobby to catch the bus. If are staying outside of the Old Quarter area, you can drop by Genesis office for pickup at Suite 202, No 3B, Dang Thai Than street, Hoan Kiem district.
2.

Does transfer service from Hanoi to Halong go on the new highway and how much?

Yes, it does. Genesis's limousine shuttle drives on the new highway and it costs $30/person/return.
3.

Is it possible to order Halal food?

Halal is available upon request. Kindly contact the cruise directly with your requirements.
4.

I want to know when the 2D1N program starts and finishes and would it be possible for me to back to Hanoi at 6 pm to catch the overnight train to Sapa?

The latest time for starting the 2D1N program is from 8:00 am to 8:30 am and you'll return Hanoi at around 3:30 pm so you still have plenty of time preparing for your next train at 6 pm. Enjoy your journey!
5.

How much does it cost for the regal terrace suite?

The regal terrace suite is a double room for 2 adults and it costs US$595 with all board-meals included.