Media gallery
Cruise overview
Vinashin Wharf, Le Thanh Tong, Hon Gai, Ha Long, Vietnam
View on map
" Signature Royal Halong Cruise, a sister of Signature Cruise, boasts an upper premium ship that brings visitors to the less-visited Bai Tu Long Bay. The cruise combines great itineraries with an exceptional level of services. Thus, when cruising with Signature Royal Halong, guests will enjoy a laid-back luxury in a welcoming atmosphere."
Editor Reviews
Pros
- Staterooms are gigantic and exquisitely equipped with high-quality facilities.
- Pick-up & drop-off services and the itinerary are all well-planned and run smoothly.
- The food comprises a lot of options for various customers' demands.
Cons
- Pricier than many other cruises.
- Drinks are overpriced for the Vietnam average.
- The food quality needs improving.
Bottom Line
Signature Royal Halong Cruise brings about an elegant lifestyle onboard with a range of state-of-the-art equipment and life-enriching excursions.
About
Type: Wooden
Launched: 2015
No Of Cabins: 16
Pick Up Time: 7:30 – 8:00 Am
Drop Off Time: 16:00 Pm
Operating Area: Bai Tu Long Bay
Available Tours: 1d, 2d1n, 3d2n
Destinations: Vung Vieng Floating Village, Cong Dam Area, Thien Canh Son Cave

8.9/10
Itinerary & activities
Relax into peace and slow pace of rustic life as you get to Bai Tu Long Bay. From there, head to Vung Vieng fishing village by kayak or local rowing boat and explore the life of local inhabitants. This sailing also takes you to the Cong Dam area for relaxing, swimming or kayaking and Thien Canh Son cave, one of the most beautiful caves in Halong Bay.
Cooking class
Tour or class about local culture
Happy hour
Themed dinner nights
Movie nights
Stand-up comedy
Pub crawls
Temporary art galleries
Entertainment staff
Karaoke
Fishing
9.1/10
Cruise quality
Despite being opened for years, Signature Royal cruise is still well-maintained and consistently refurbished for adding new furniture and amenities. The cruise also provides a relaxing space with stylish and superb cabin rooms.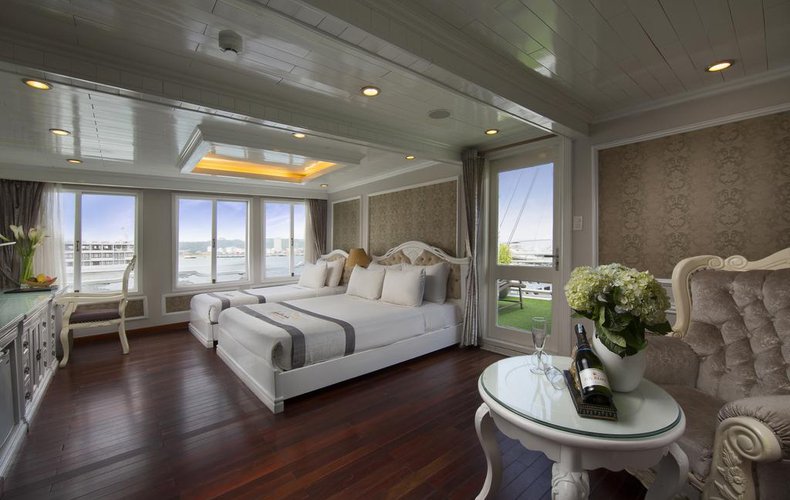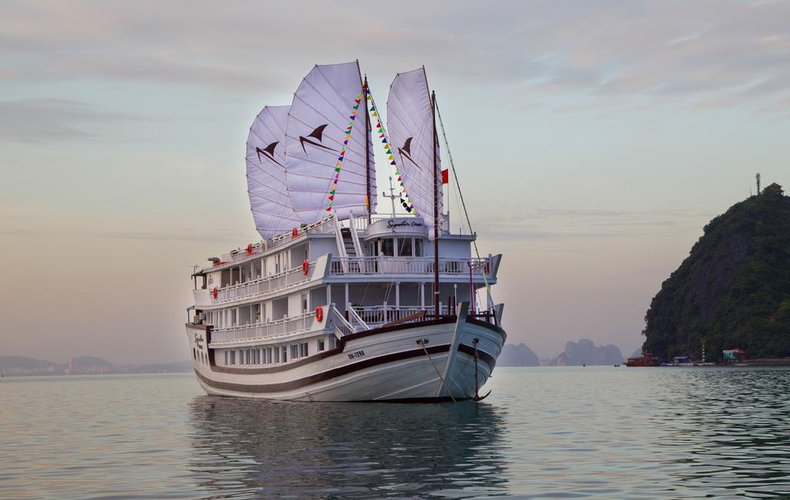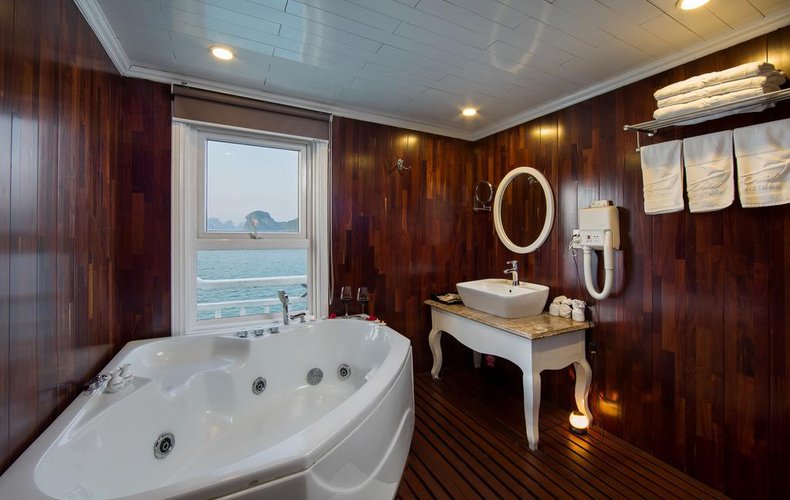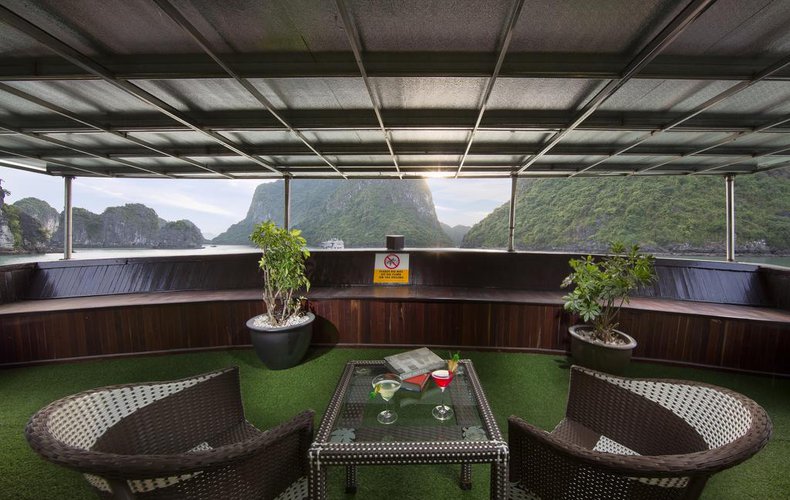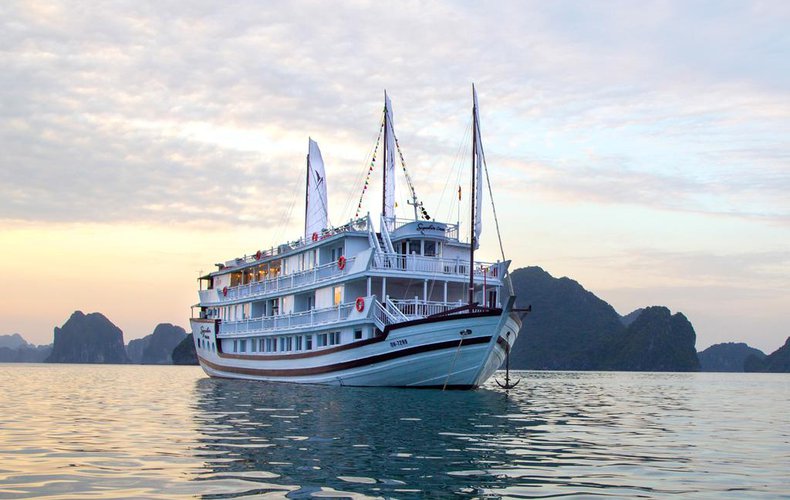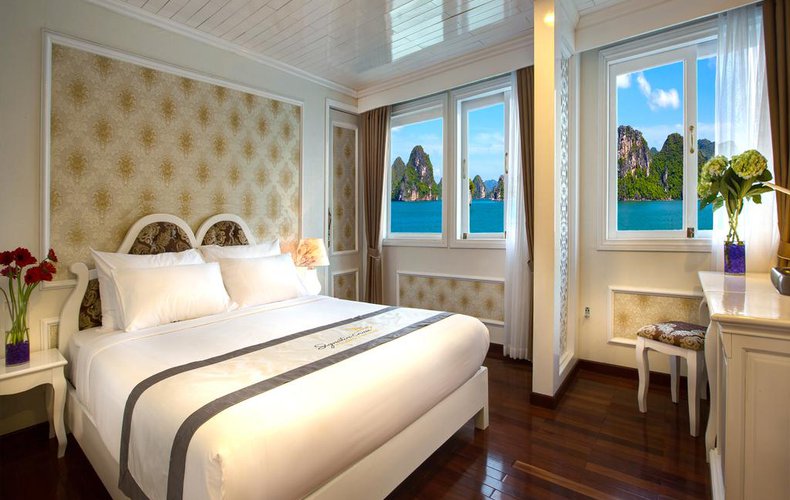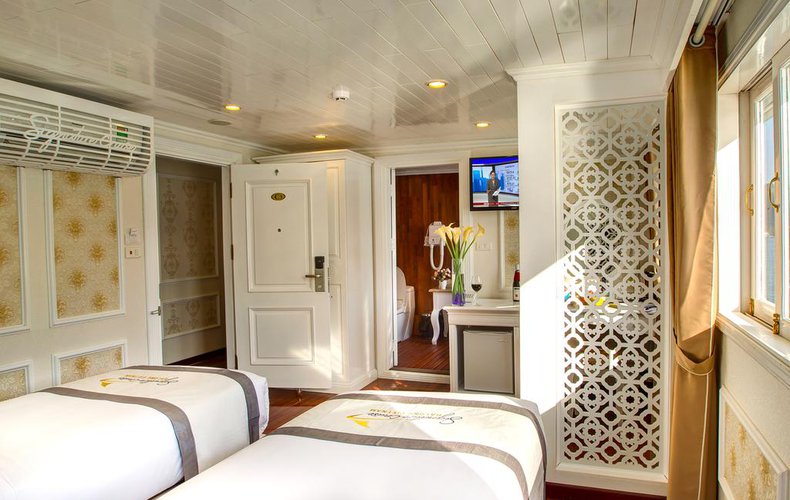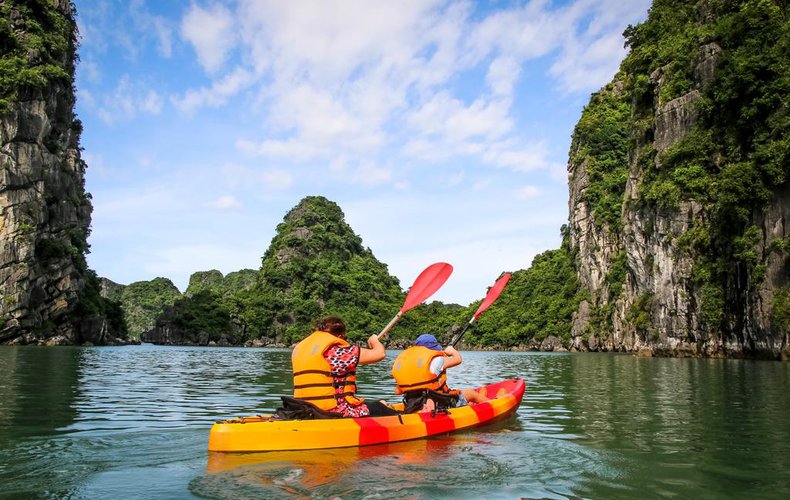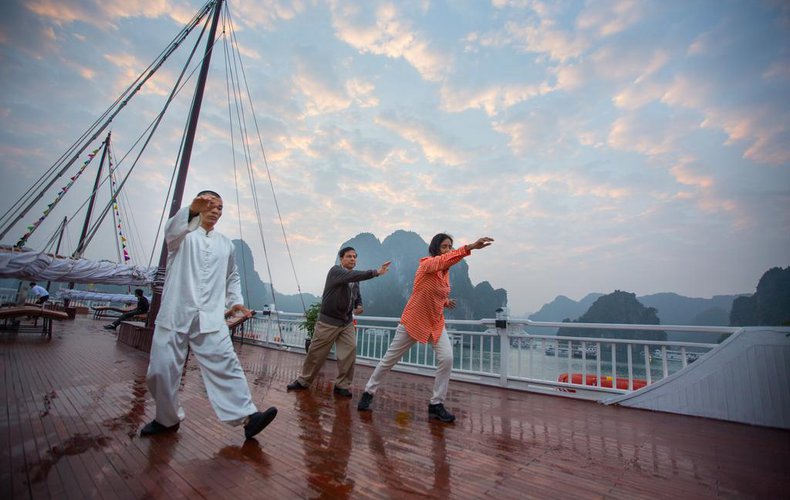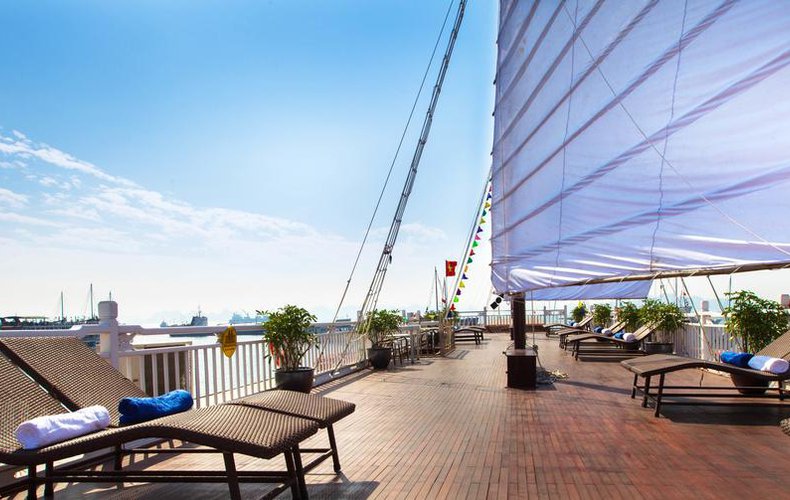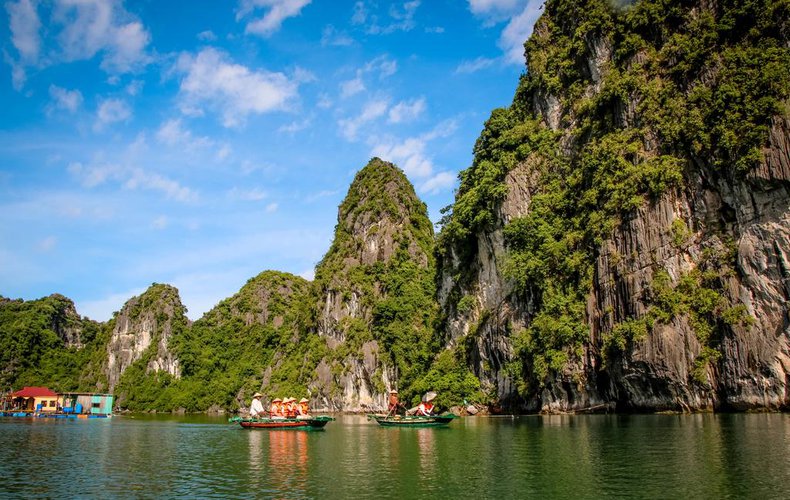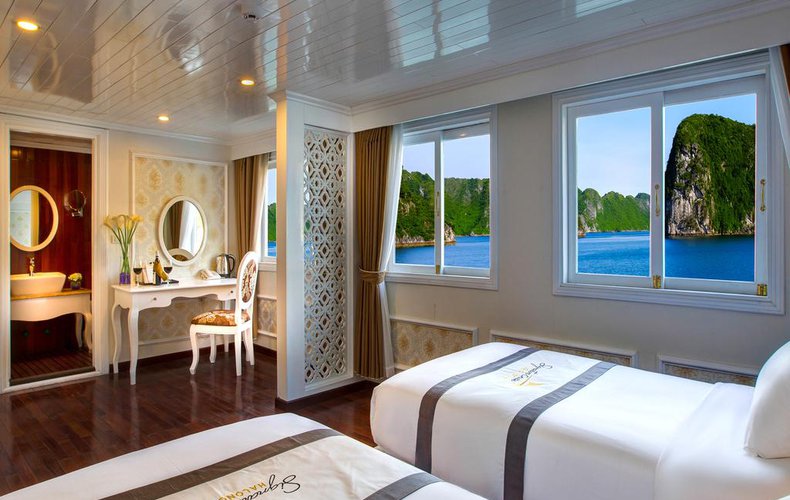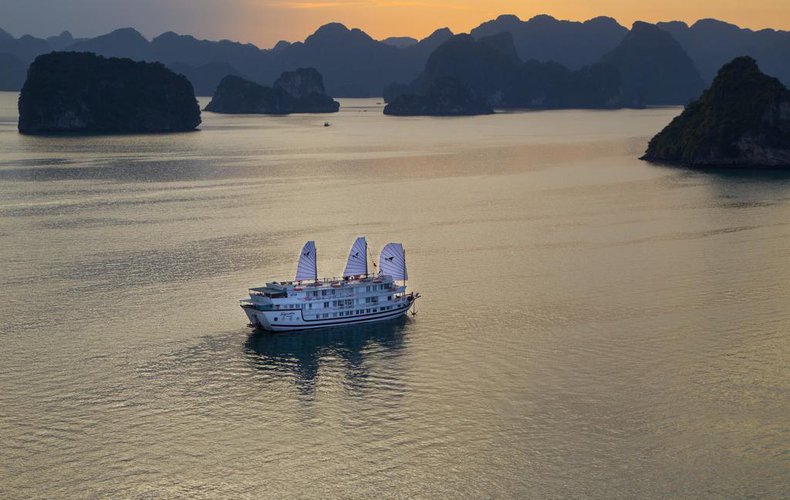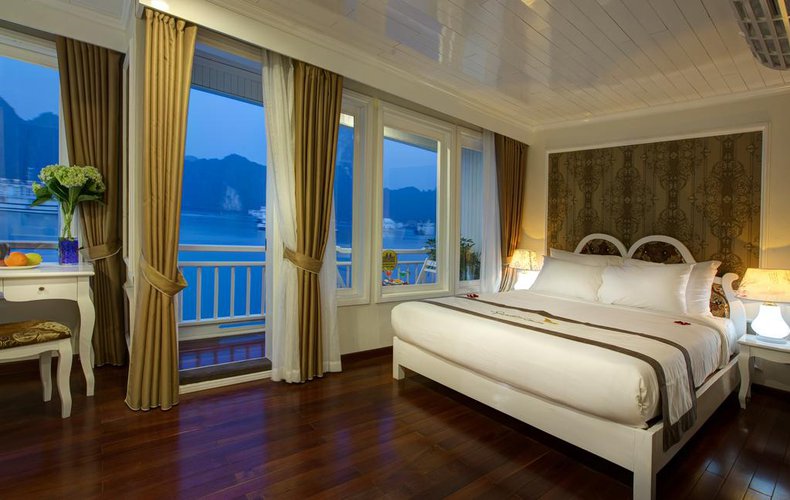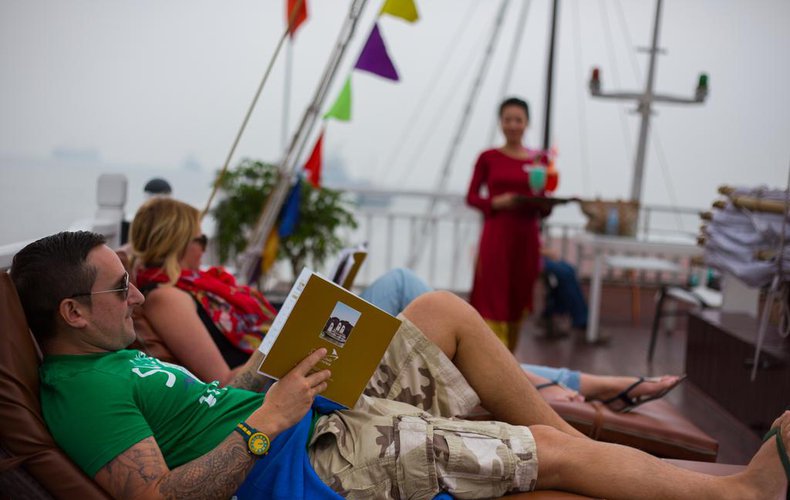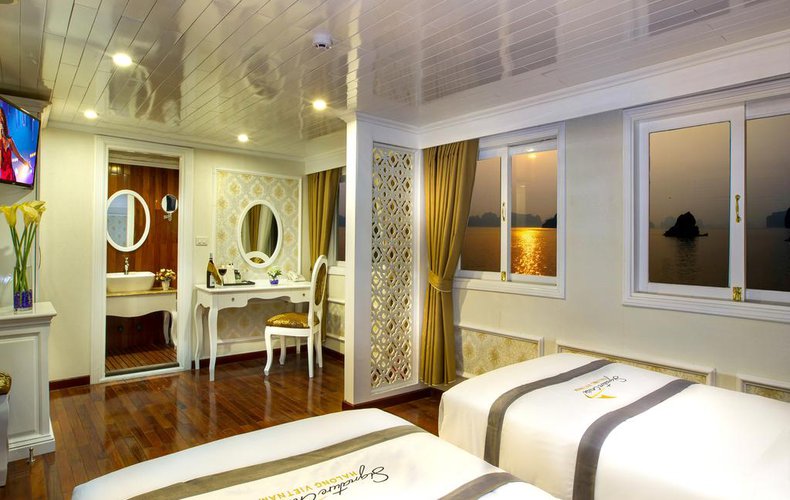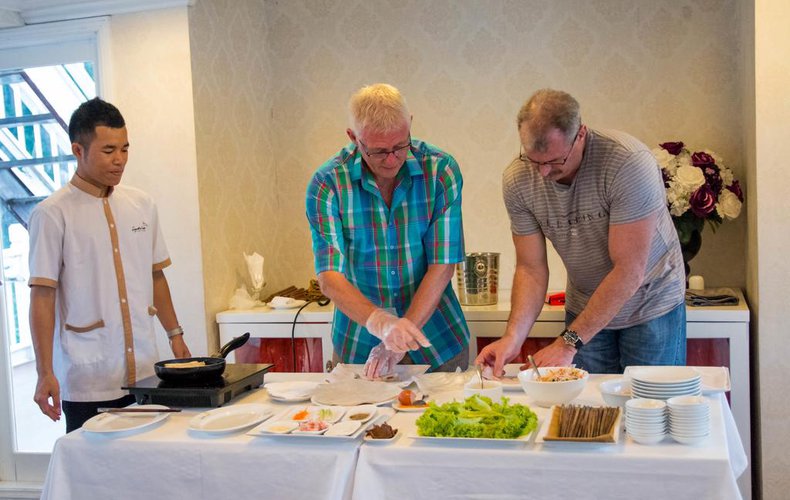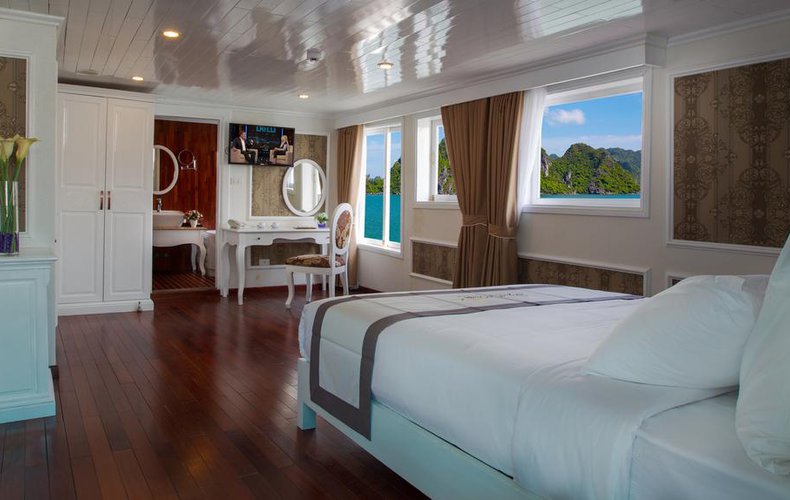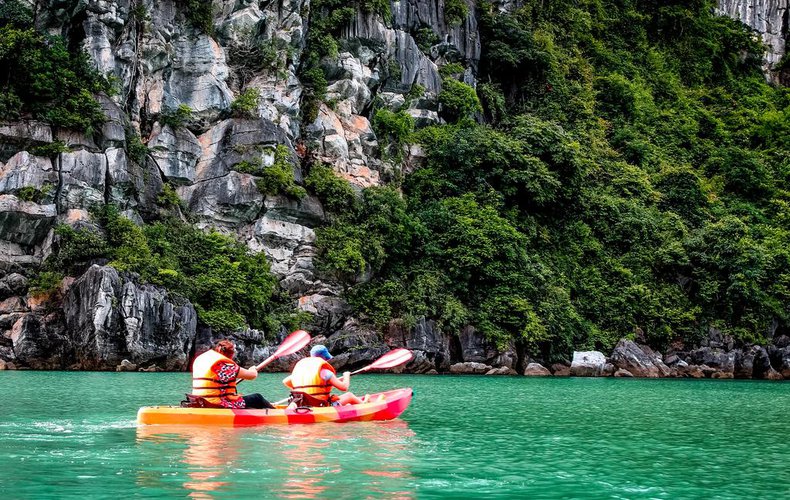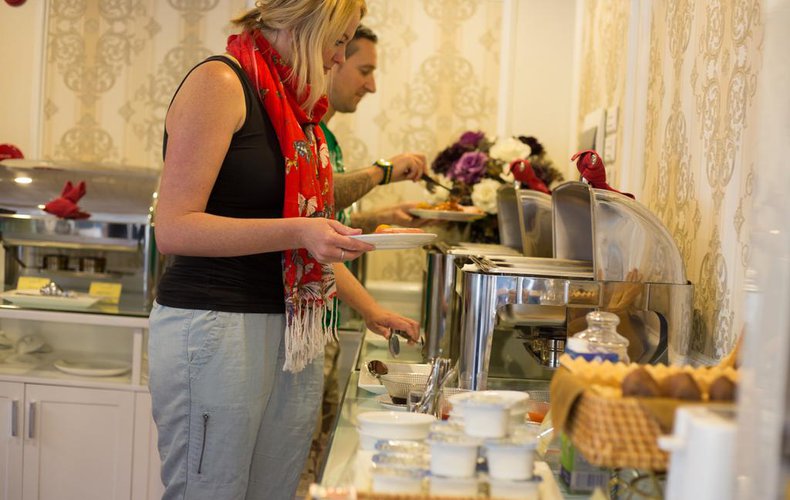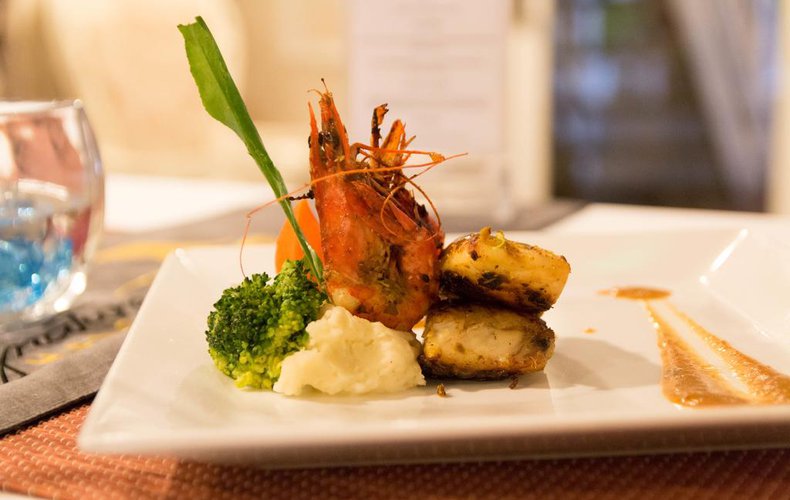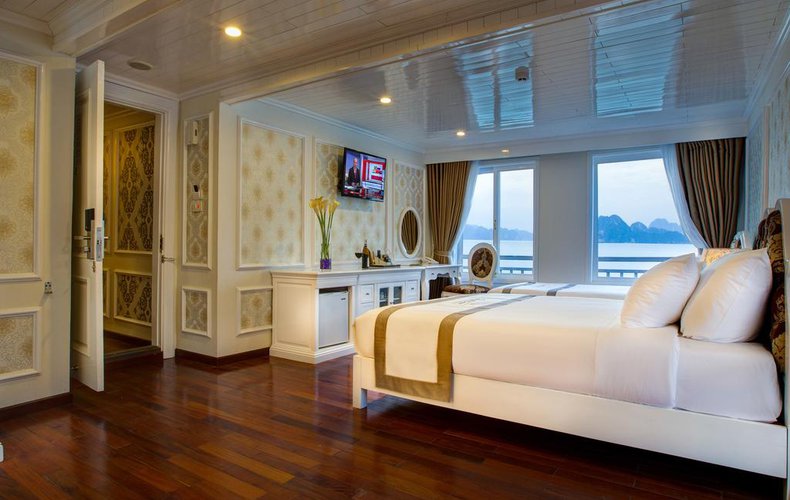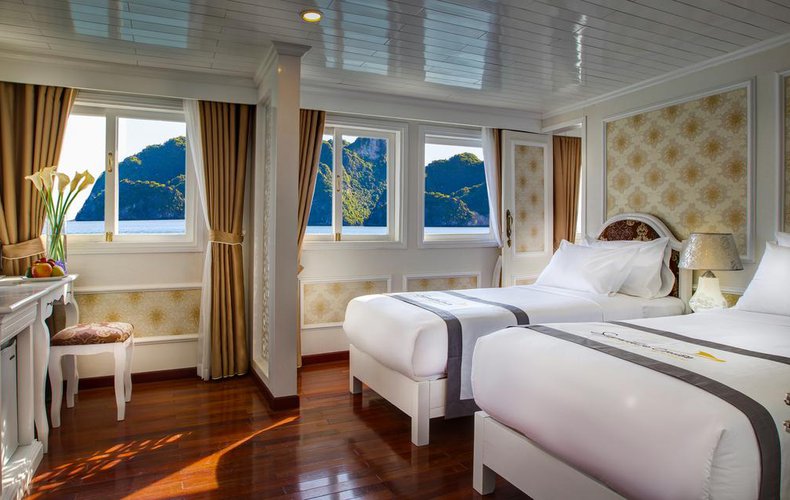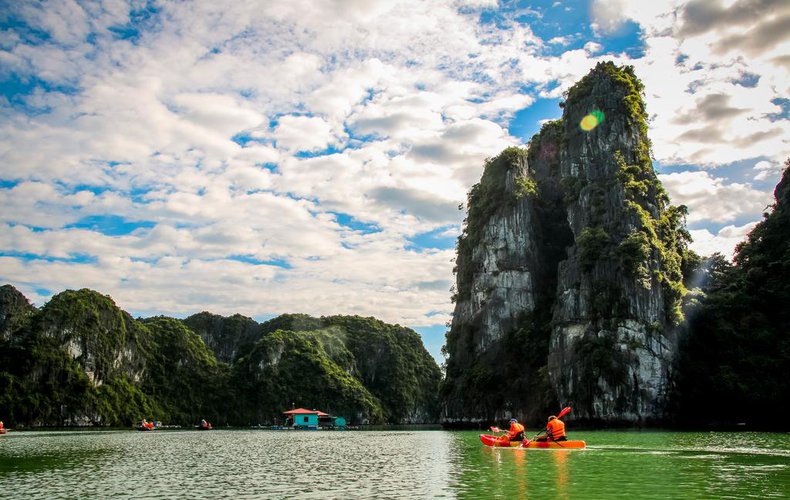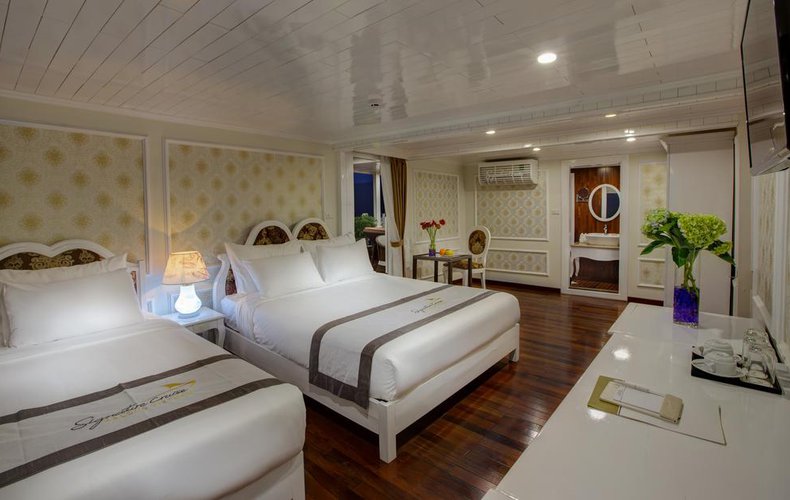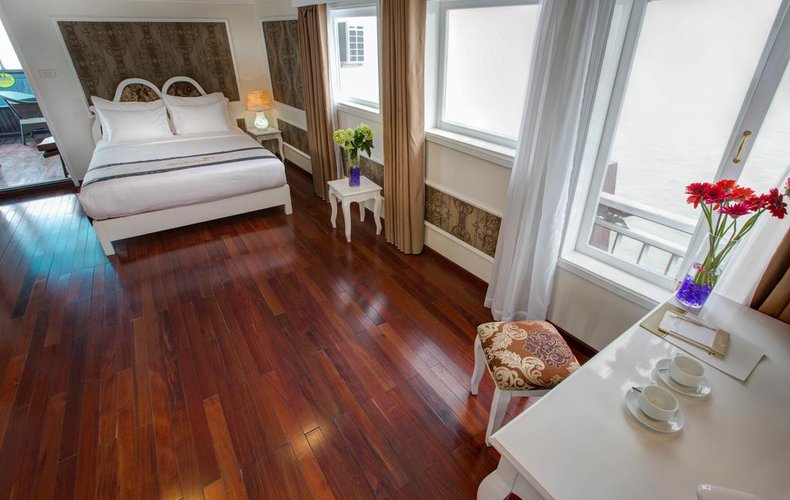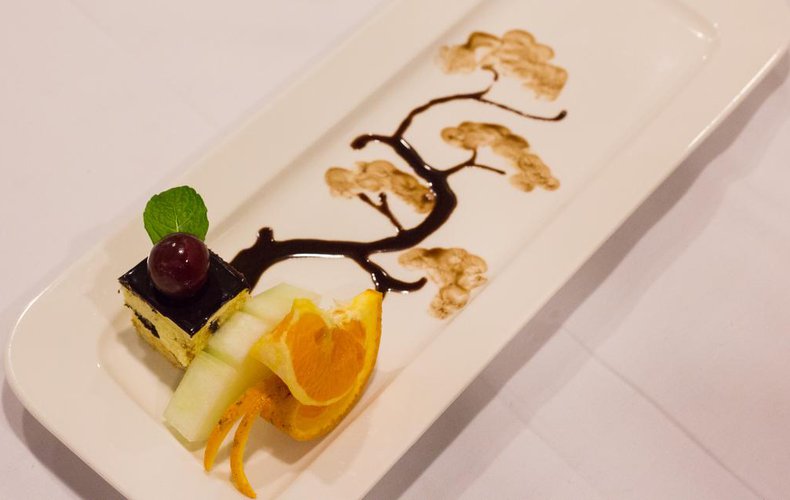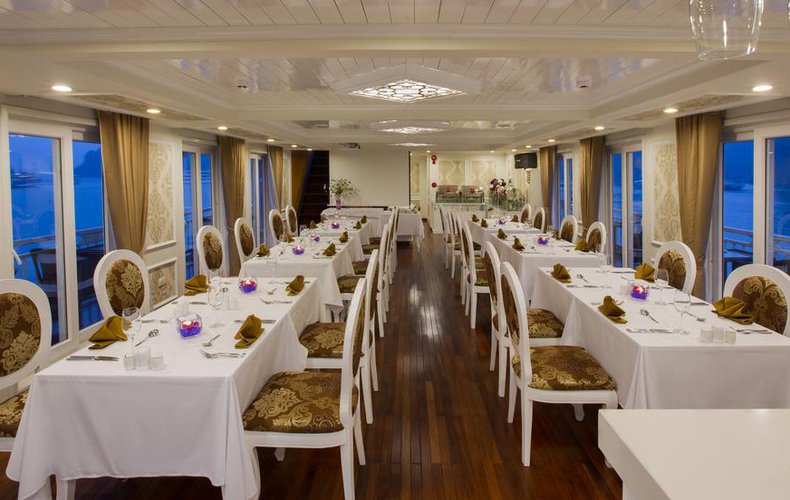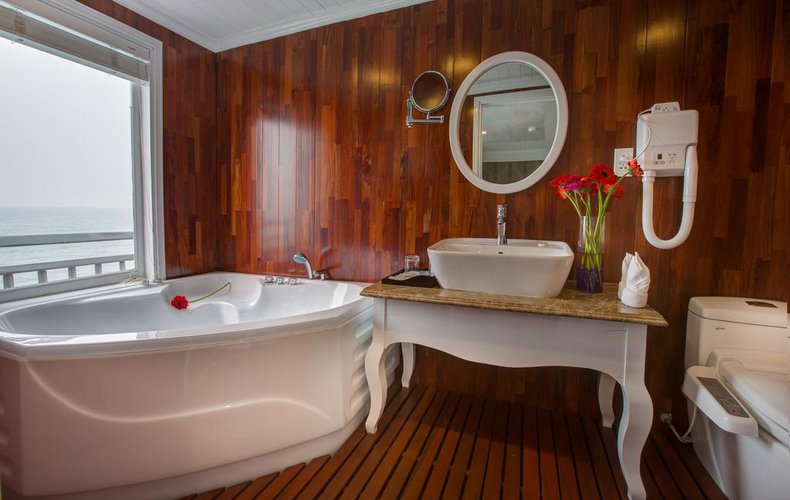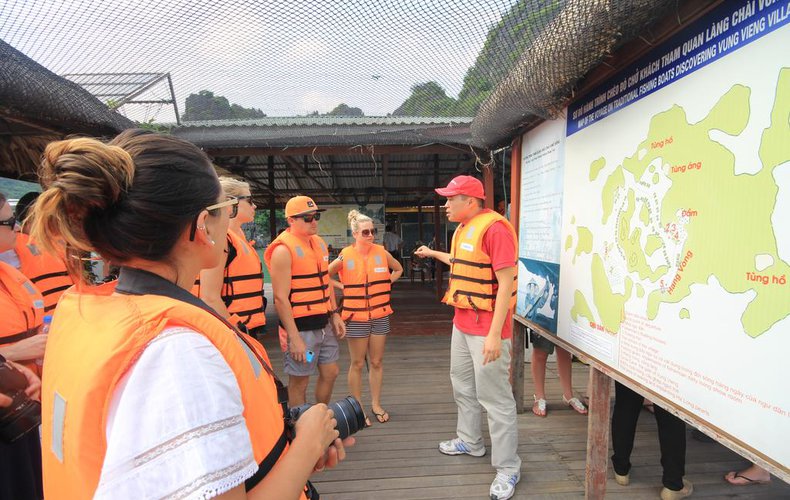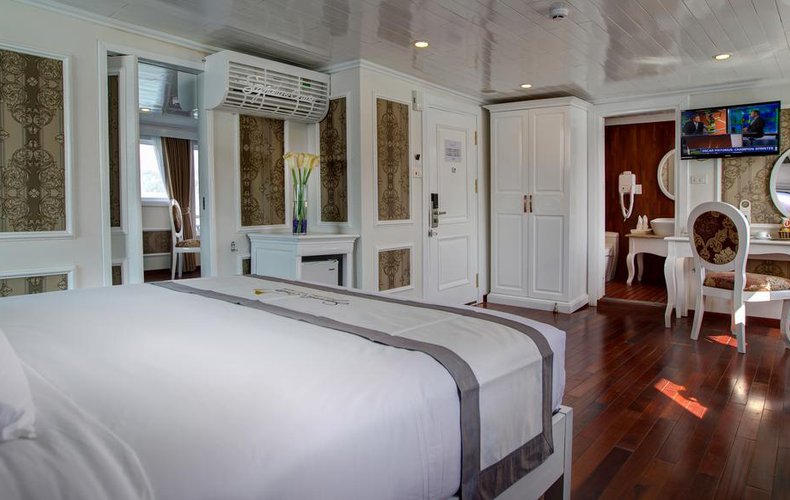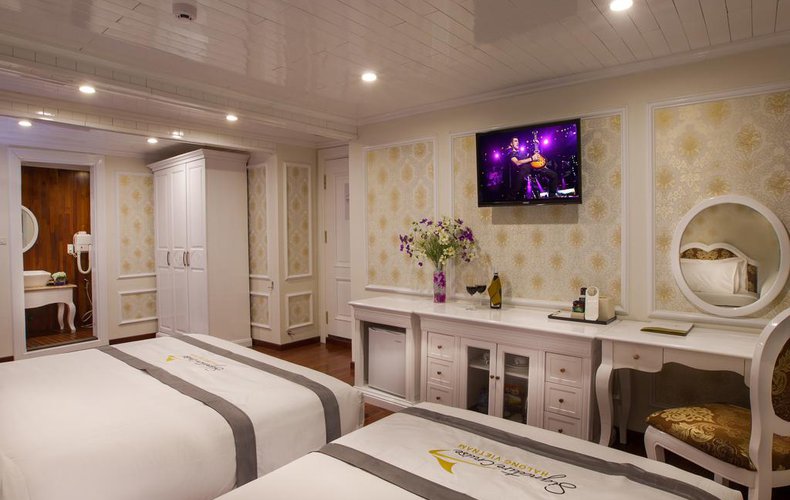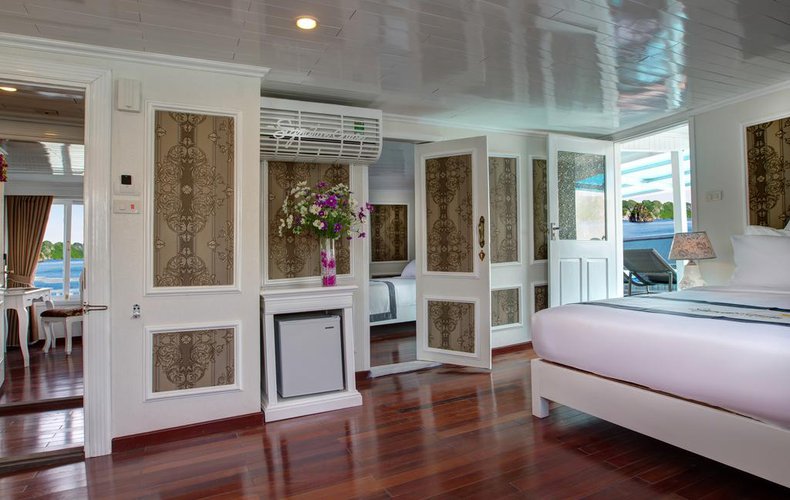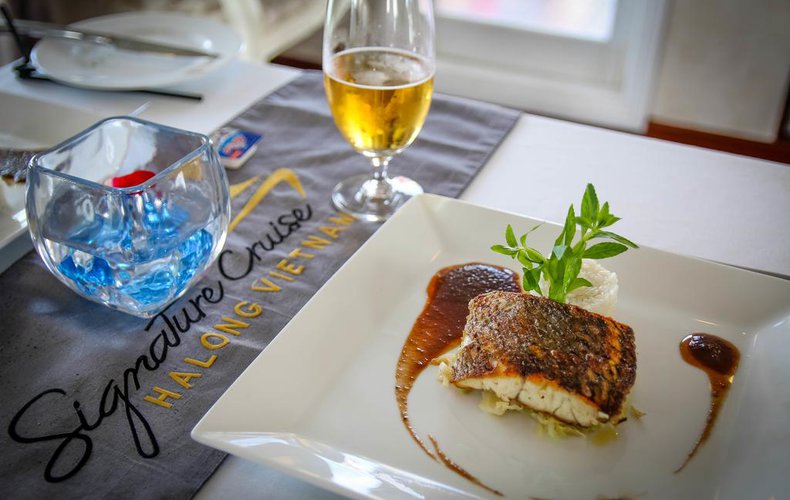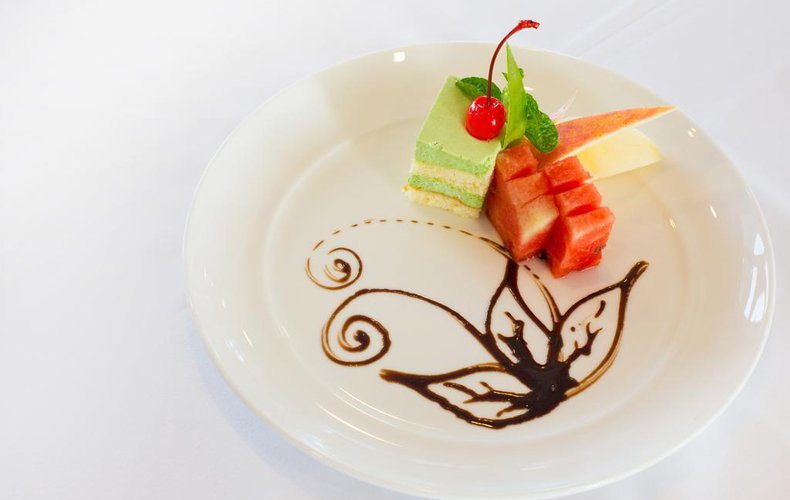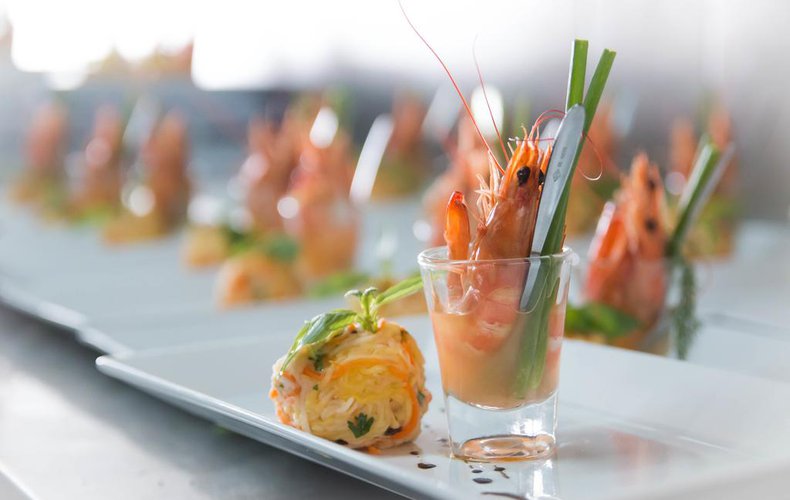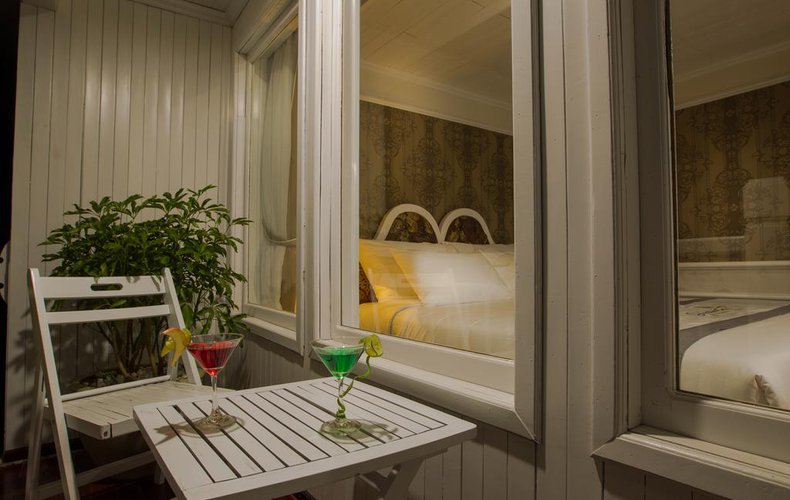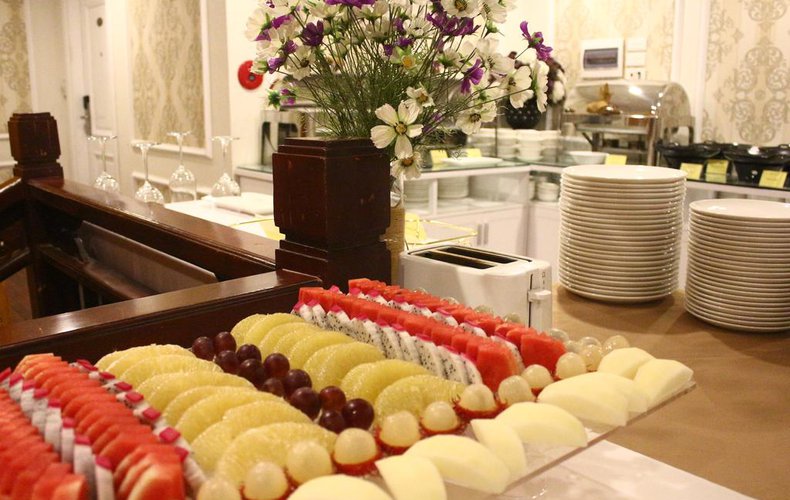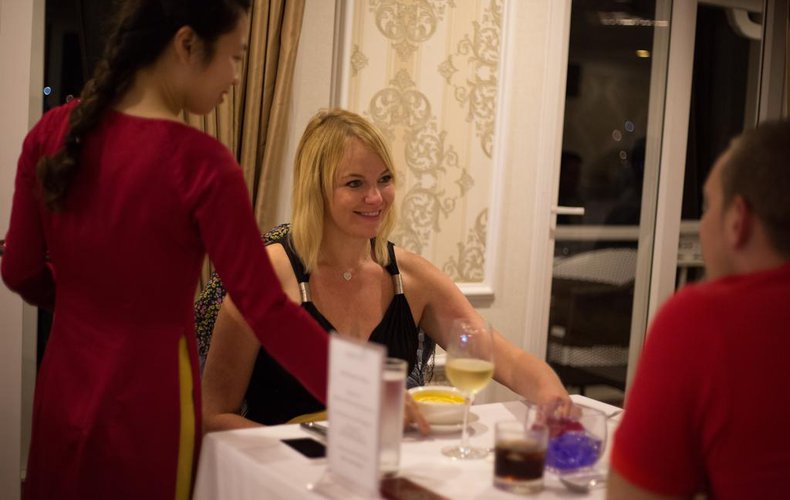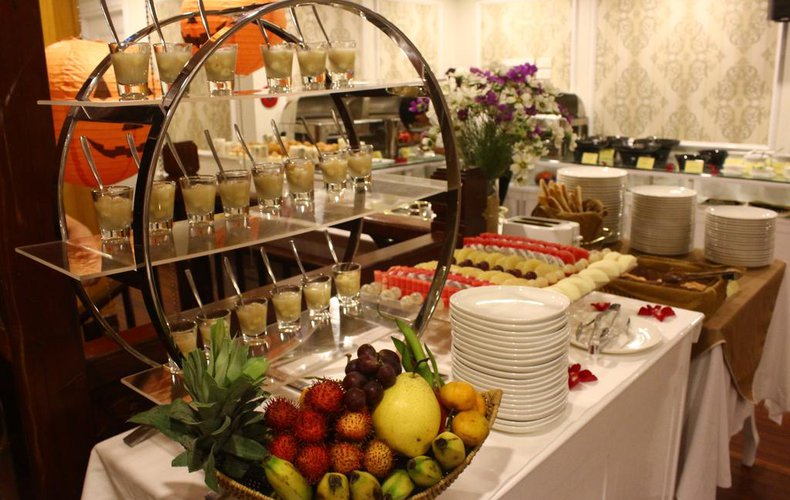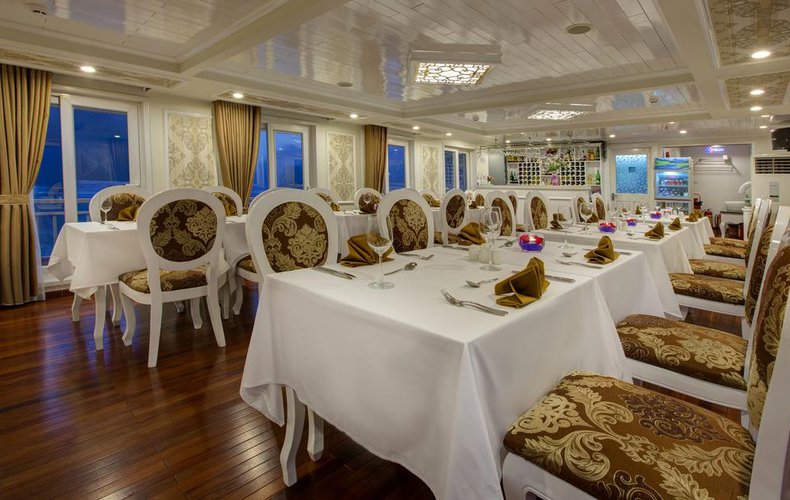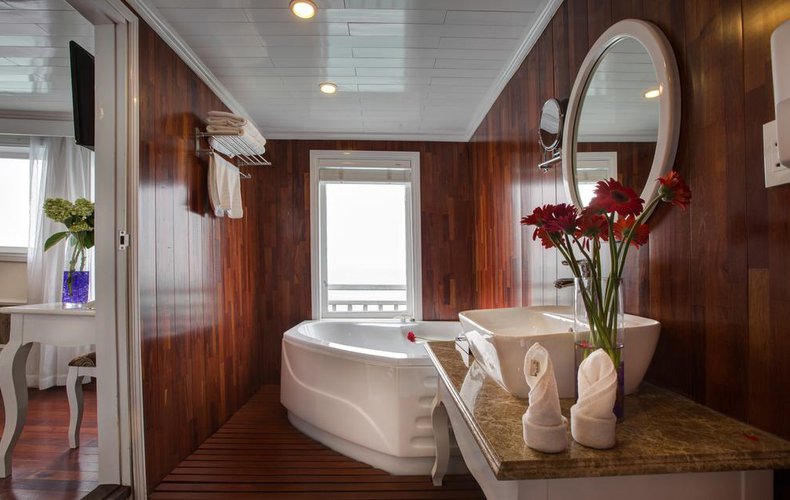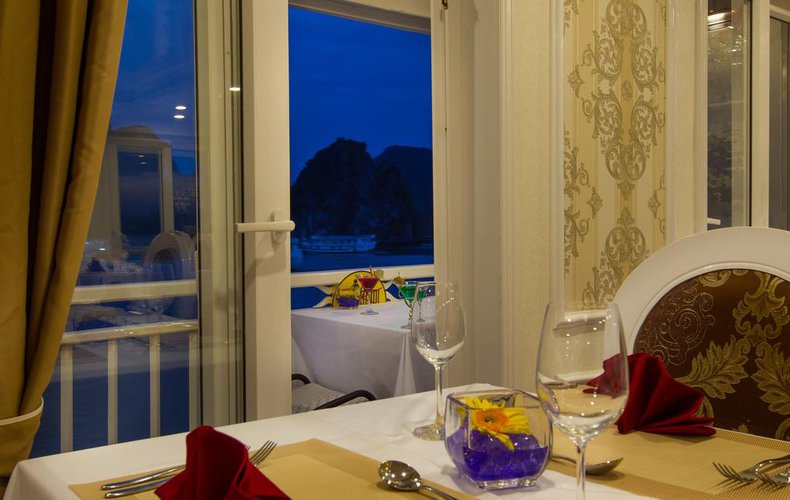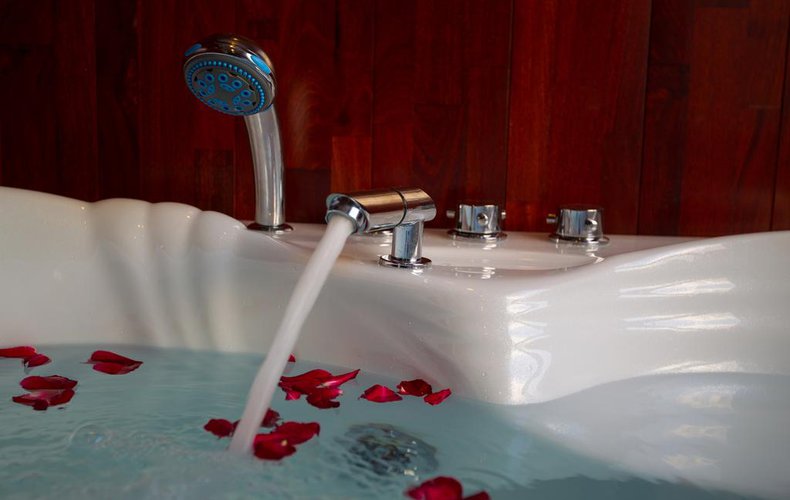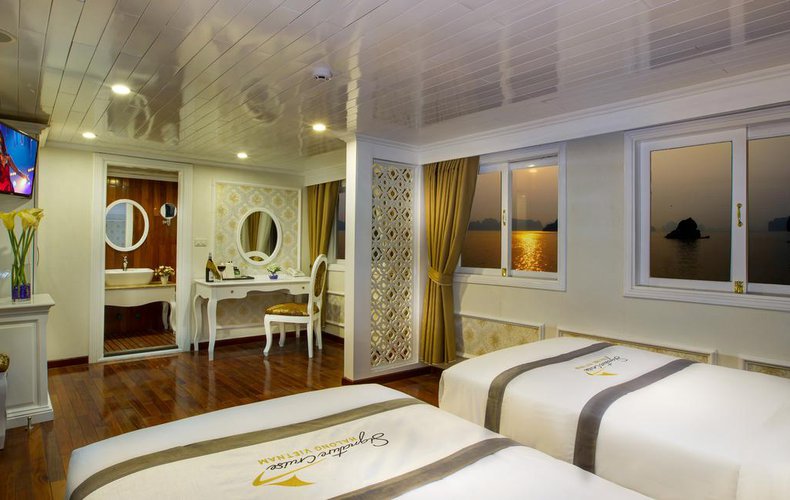 9.1/10
Service & facilities
Onboard, passengers are welcome to take pleasure on the spacious sundeck with a cup of cocktail. Alternatively, the lavish restaurant and spa & massage facilities will brighten your mood. Onboard entertainments are also fabulous with programs namely Vietnamese cooking class, squid fishing, quiz nights and board games, and private dining options.
Shuttle service
Shared lounge/TV area
Airport shuttle (additional charge)
Vending machine (snacks)
Vending machine (drinks)
Shuttle service (additional charge)
Air conditioning
Non-smoking throughout
Car hire
Safety deposit box
Family rooms
Non-smoking rooms
Newspapers
Room service
9.0/10
Cabin quality
Signature Royal Halong cruise is home to 16 luxurious suites with the finest design, incredible features, and suitable for all types of guests. Each suite is spacious and fitted with a large window or private terrace for sunbathing and relaxing.
| Room Type | Maximum | Size |
| --- | --- | --- |
| Senior Suite with Private Balcony | 2 adults, 1 Children | 30 sqm |
| Elite Family Connecting Suite with Private Terrace | 4 adults, 1 Children | 60 sqm |
| Signature Royal Suite | 3 adults, 1 Children | 53 sqm |
| Exclusive Family Suite with Private Terrace | 3 adults, 1 Children | 51 sqm |
8.9/10
Food & drink
The 40-seat restaurant on the top deck is a wonderful retreat to savor Vietnamese and international specialties while looking over the bay. The dining options vary from snack for brunch, buffet, and set menu for main meals. Special dietary requirements such as non-seafood eaters, allergies, kids' meals, and vegetarian can be done by profession chefs. Additionally, there is an assortment of beverages in the bar.
8.2/10
Value for money
Signature royal suite costs from US$486 and exclusive family suite costs from US$425.
Access for people with disabilities?
There are no facilities for disabled people.
Family-friendly?
Family suites are available. Children under 2 can use cribs for free and children above 11 are considered an adult.
Last updated: November 03, 2019
MORE CRUISES IN HALONG BAY
Frequently asked questions
1.

I want to know about board meals during the trip?

The cruise serves guests with morning snack, brunch, lunch, and dinner. All meals are included in the room rate.
2.

What will we do in the 2D1N journey?

The 2-day cruise trip takes you to Vung Vieng fishing village by local bamboo boat or kayak. You'll have a chance to delve into the local culture and people's life. On the 2nd day, it is a great chance to explore the majestic beauty of Thien Canh Son cave.
3.

Are massage and wellness services available onboard?

Signature Royal Halong Cruise offers a wide range of spa and massage services at an additional charge. Please contact the cruise manager for booking directly.
4.

Does the signature junior suite have a private balcony?

No, it doesn't. The signature junior suite has a large window while a private balcony is available in the signature senior suite and a private terrace is equipped in the exclusive family suite.
5.

How much does transfer service cost?

The round trip by luxury bus costs US$40/pax.