Is one day enough to explore Halong Bay?
The attractiveness of Halong Bay is irresistible to not only domestic but also international tourists. The bay is dense with nearly 2000 limestone islands and islets, dozens of sandy beaches, floating villages, and amazing grottoes rising above the jade-green waters.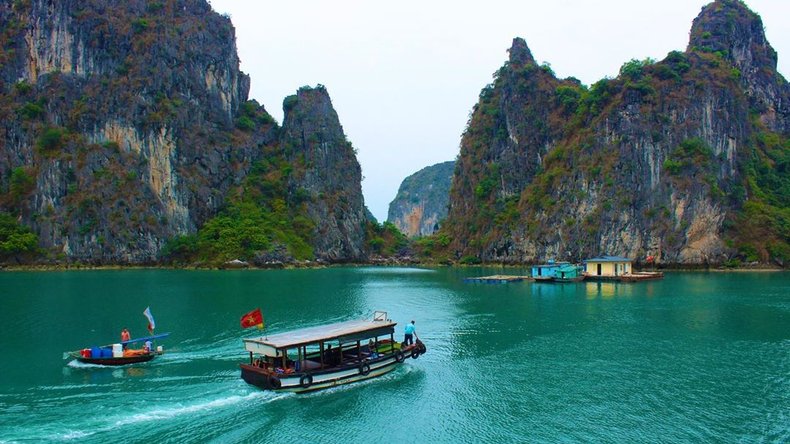 Spending time freely immersing in the blue sea, getting to know about locals' daily lives and livelihood, exploring caves or simply walking on the endless white-sand beaches are all very wonderful moments. However, is it enough to grasp all the best things about Halong Bay in just one day? Although one day is unquestionably never enough to discover Halong Bay at its fullest, it is still possible for you to have a glimpse of several most prominent destinations and partake in must-do activities.
The best 1-day itinerary in Halong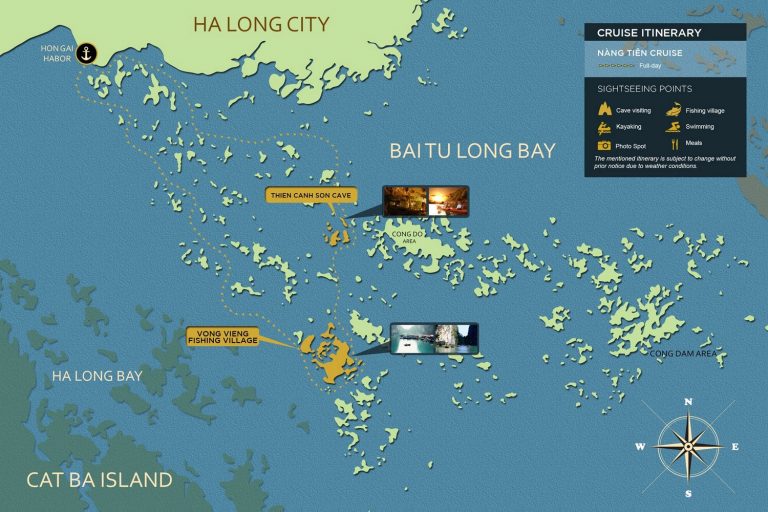 Morning 
Transfer from Hanoi to Halong Bay via the new highway. There are multiple buses and limousine cars you can choose from at affordable prices namely Phuc Xuyen Bus, Van Don Xanh Limousine, and Co To Ha Thanh Limousine.
Upon arrival at Halong Bay, you will board a day cruise to start your journey. Listen to the cruise brief informed by the captain. Lunch will be served afterward while the boat passes through many famous landmarks such as Dog Islet, Lu Huong Island, and Fighting Cock Islet along the way.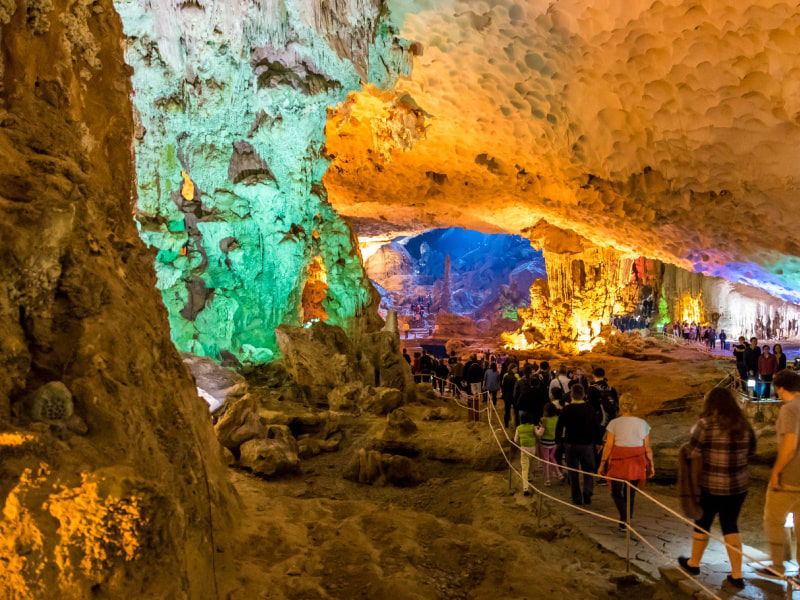 Afternoon
You will stopover Sung Sot Cave on Bo Hon Island, the biggest and most beautiful cave on Halong Bay. Spend about one hour there for walking through hundreds of stone steps and admire thousand-year-old stalactites and stalagmites of various shapes and sizes.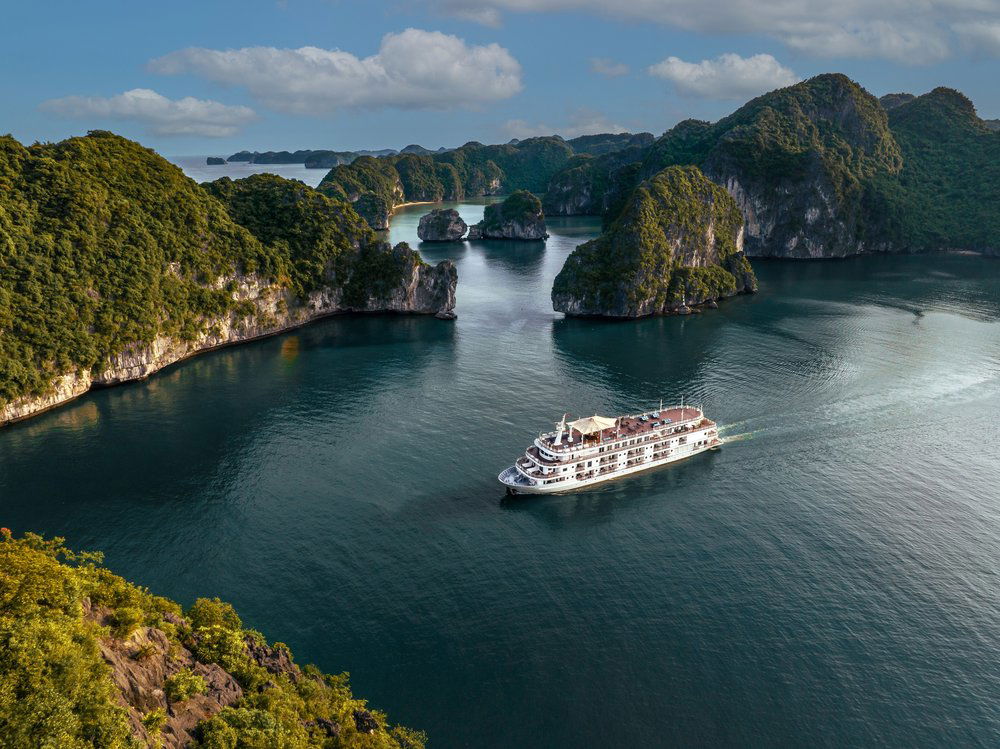 Continue to visit Luon Cave, about 1km from Sung Sot Cave. This is a famous kayaking spot characterized by calm waters, picturesque sceneries, and an amazing water passageway. You will kayak or visit the cave by a bamboo boat for 30 minutes.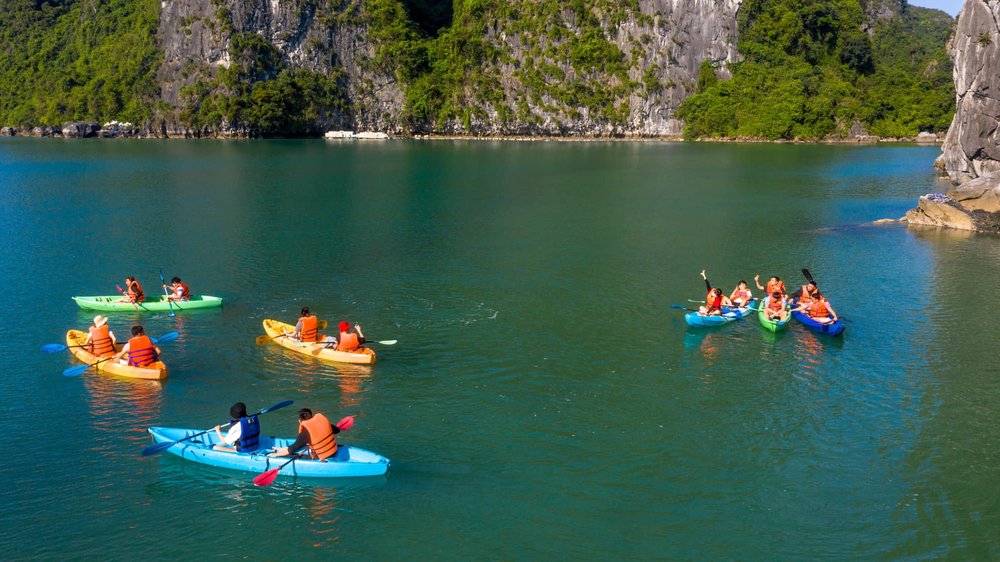 In the late afternoon, the day boat takes you to Titop Island, famous for the crescent-shaped beach and panoramic viewing platform. Here, you can freely enjoy swimming, play watersport, rent a water motor and go around the island yourself. Tourists with strong endurance can hike 250 stone steps to the top of the island and capture great bay views.
Finish the excursion, back to the boat for light snacks and drinks before disembarkation at the harbor. 
Evening 
If you still have time in Halong, you can wander around the night market and enjoy seafood, specialties, and buy some souvenirs.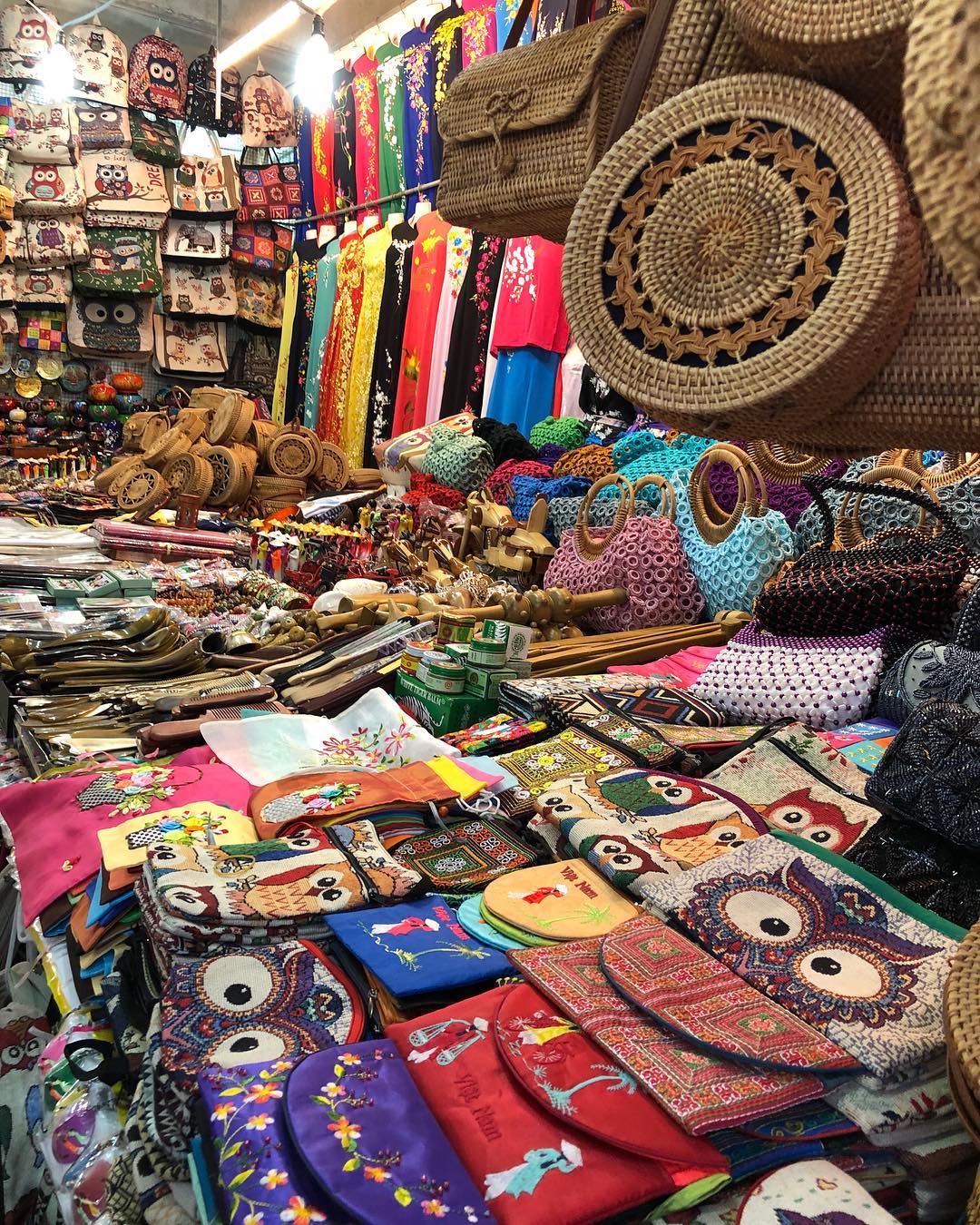 What to prepare 
To make your trip smooth and enjoyable, you should research, make plans, and contact for necessary services carefully before the date of departure. Some essential items to pack along with you are cash, passport or ID card, suitable clothes, swimsuit, sunglasses, hat, sunscreen, sandals, insect repellent, and some medicines. 
Book a day cruise
For travelers who want to have a free and easy day cruise trip on Halong Bay without worrying about transportation, meals, and sightseeing tickets, the optimal choice is to book a day cruise. Here are 11 best Halong Bay day cruise itineraries that you should consider.