A Guide To Cua Van-Van Gia Floating Village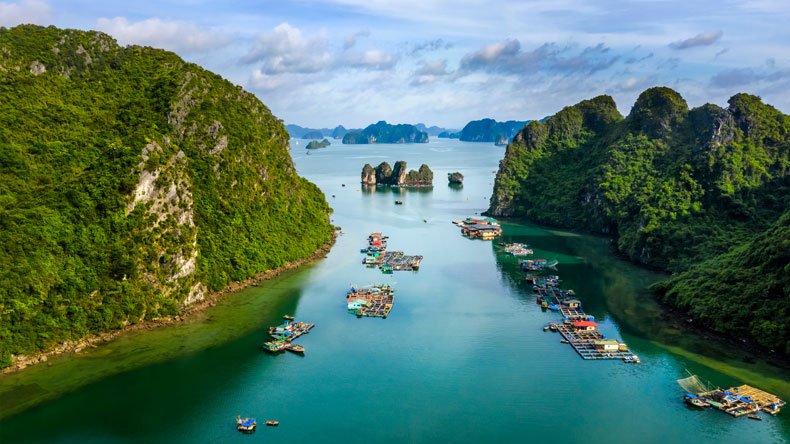 Biggest floating village
Cua Van is the biggest of the four floating villages that are found in Halong Bay, with a population of more than 600 people. The village can be found around 12 miles (20 kilometers) away from Bai Chay Tourist Wharf and has become something of a tourist attraction in its own right, attracting many visitors who wish to see what life is like floating in Halong Bay.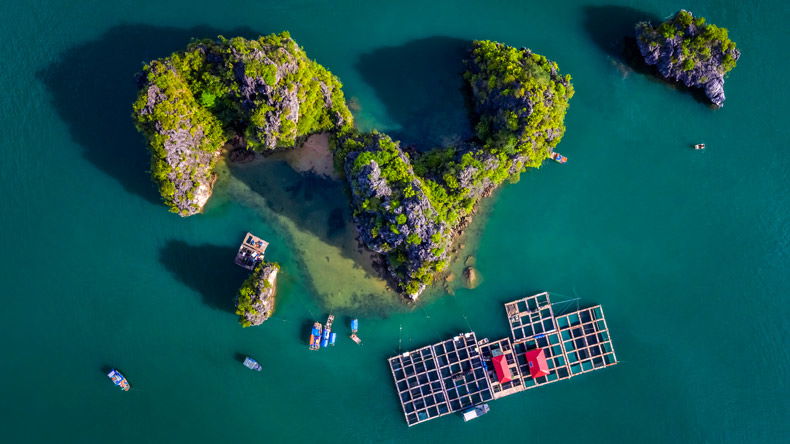 Cua Van Floating Village from Above!

Just like Halong Bay's 3 other floating fishing villages, people on Cua Van make their living from fishing and fish farming. The village itself is pretty spread out and comprises of an assortment of one-story houses and personal boats, painted in bright colors, surrounded by towering limestone karsts. There is a school in the village that has seven classrooms and a cultural center which holds exhibits based around life in the village and aims to preserve the village's historic folk culture.
Visitors to Cua Van are impressed by its authentic beauty as well as the resilience. Many love the opportunity to immerse themselves in a traditional Halong floating village. In order to have an authentic Halong experience, tourists can help to catch their own seafood and can also see how fishing nets and traps are made. After the sun goes down, visitors can join fishermen on their evening trawl or take part in squid fishing.