Cat Ba National Park Travel Guide
Covering an expansive area of over 17,000 hectares, including 11,000 hectares of forest and 6,500 hectares of water bodies, Cat Ba National Park is an unmissable destination while exploring Cat Ba Island.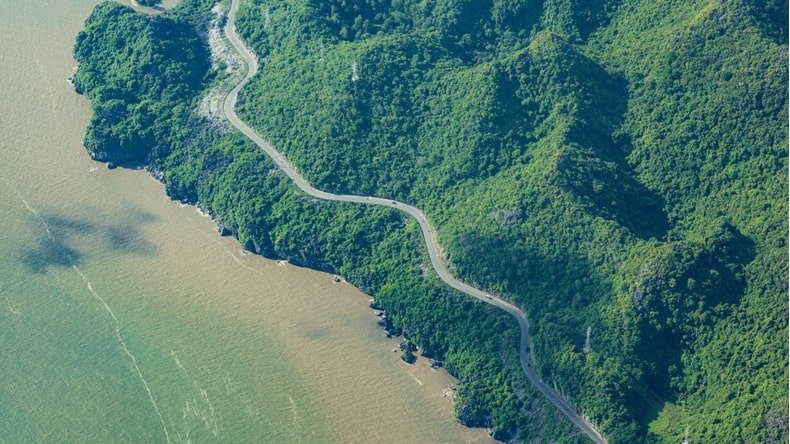 Recognized by UNESCO as a world biosphere reserve, this park encompasses lush tropical forests, mangroves, limestone formations, wetlands, and vibrant coral reef systems. Its ecosystem thrives with remarkable diversity, hosting over a thousand of flora and fauna species, including 65 golden-headed langurs and various endangered species.
Furthermore, an array of natural marvels, such as the quaint Viet Hai fishing village, the scenic Ao Ech area, and the captivating Kim Giao forest add to the park's allure.
Location
The park is situated on the largest island of the archipelago, about 26 kilometers east of Hai Phong city, 20 kilometers south of Halong city, and approximately 150 kilometers southeast of Hanoi. Not only does it feature a focal point of the region's biodiversity, but it also functions as a tourism hub for the city.
Reasons to visit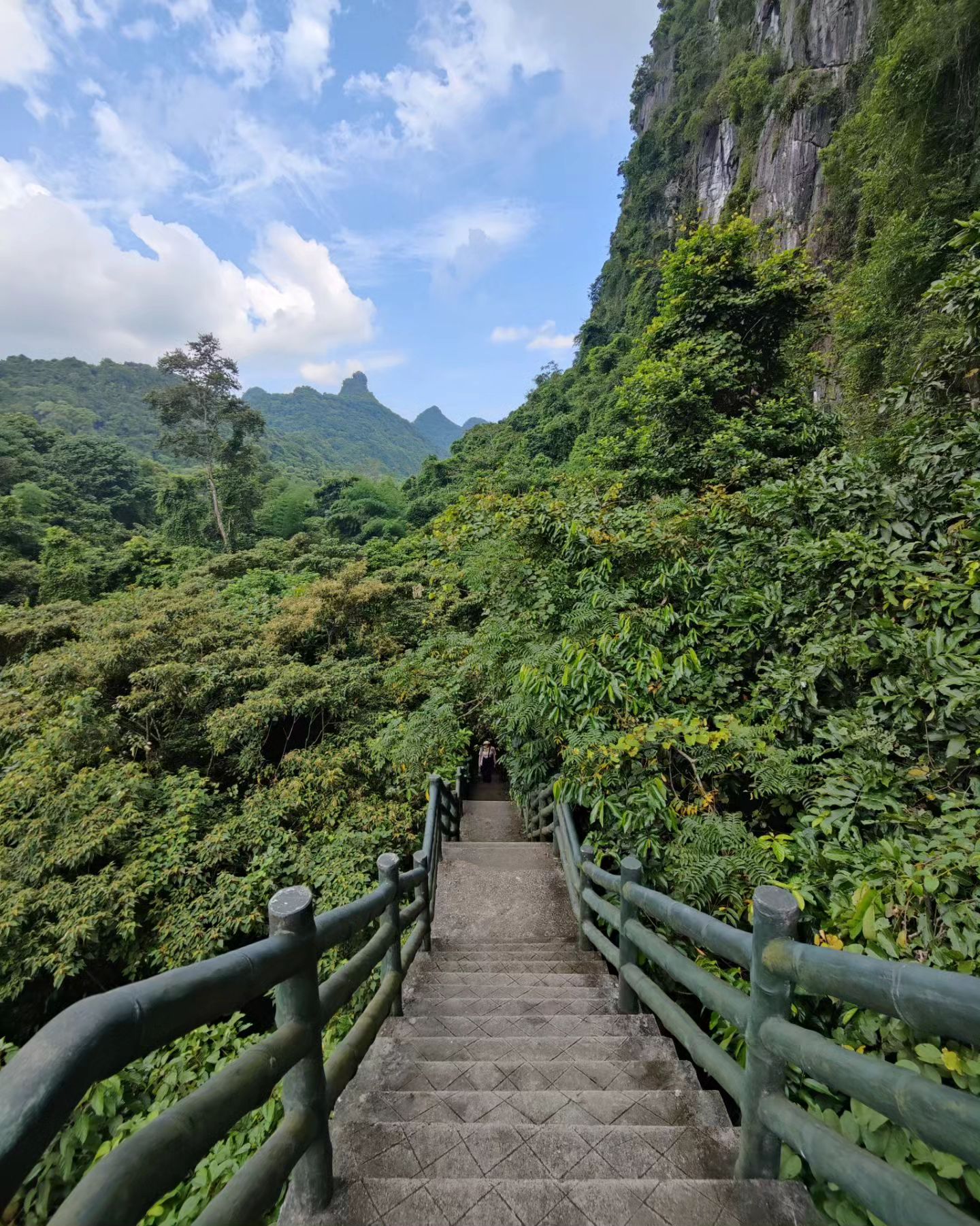 The park boasts an all-in-one destination, blending the natural beauty, diverse ecosystem, adventure, and cultural experiences. It is particularly attractive for those seeking a connection between nature and cultural richness. 
Rich biodiversity: Nature enthusiasts and wildlife lovers would definitely love an array of rare species of plants and animals, especially the endangered golden-headed langur. There are nearly 1,000 fish, 60 mammals, 200 birds, 50 reptiles, and 20 different amphibian species.
Within mangrove forests and Kim Giao forests (a unique type of forest on Cat Ba island), you'll find numerous ancient trees with large trunks and broad canopies.
Plenty of outdoor activities: Thanks to diverse topography, you have ample opportunities to engage in many activities such as trekking, hiking, rock climbing, bird watching, and exploring caves. 
Appealing tourist attractions: The park comprises both natural and cultural tourist sites offering you exciting experiences, namely Viet Hai fishing village, Ao Ech area, and Kim Giao forest.
Cultural immersion: An excursion to the park allows you to explore local culture by interacting with indigenous residents, getting more knowledge about their traditional ways of life, and sampling specialties.
Entrance ticket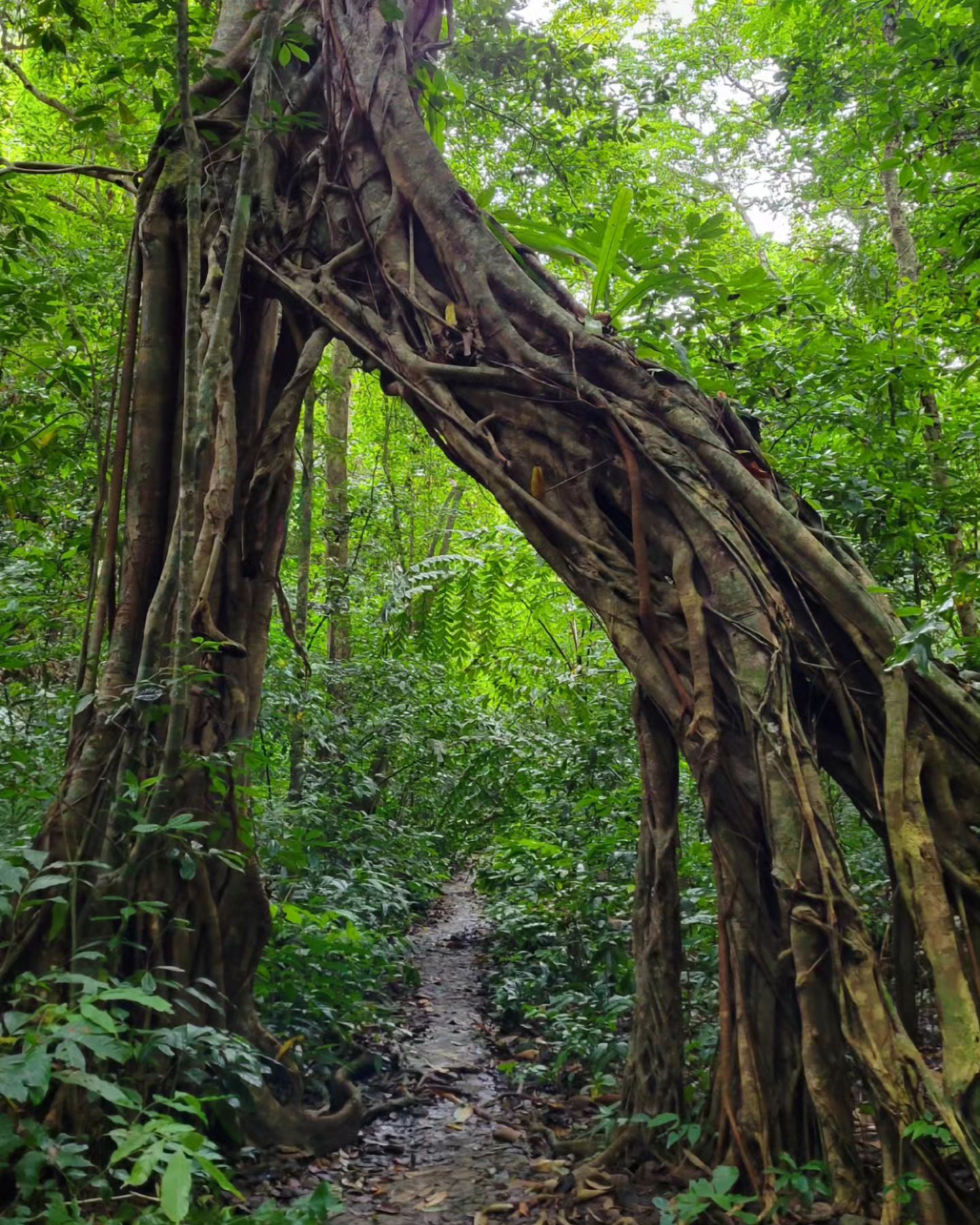 The entrance ticket is 80,000 VND/adult and 40,000 VND/child.
When to visit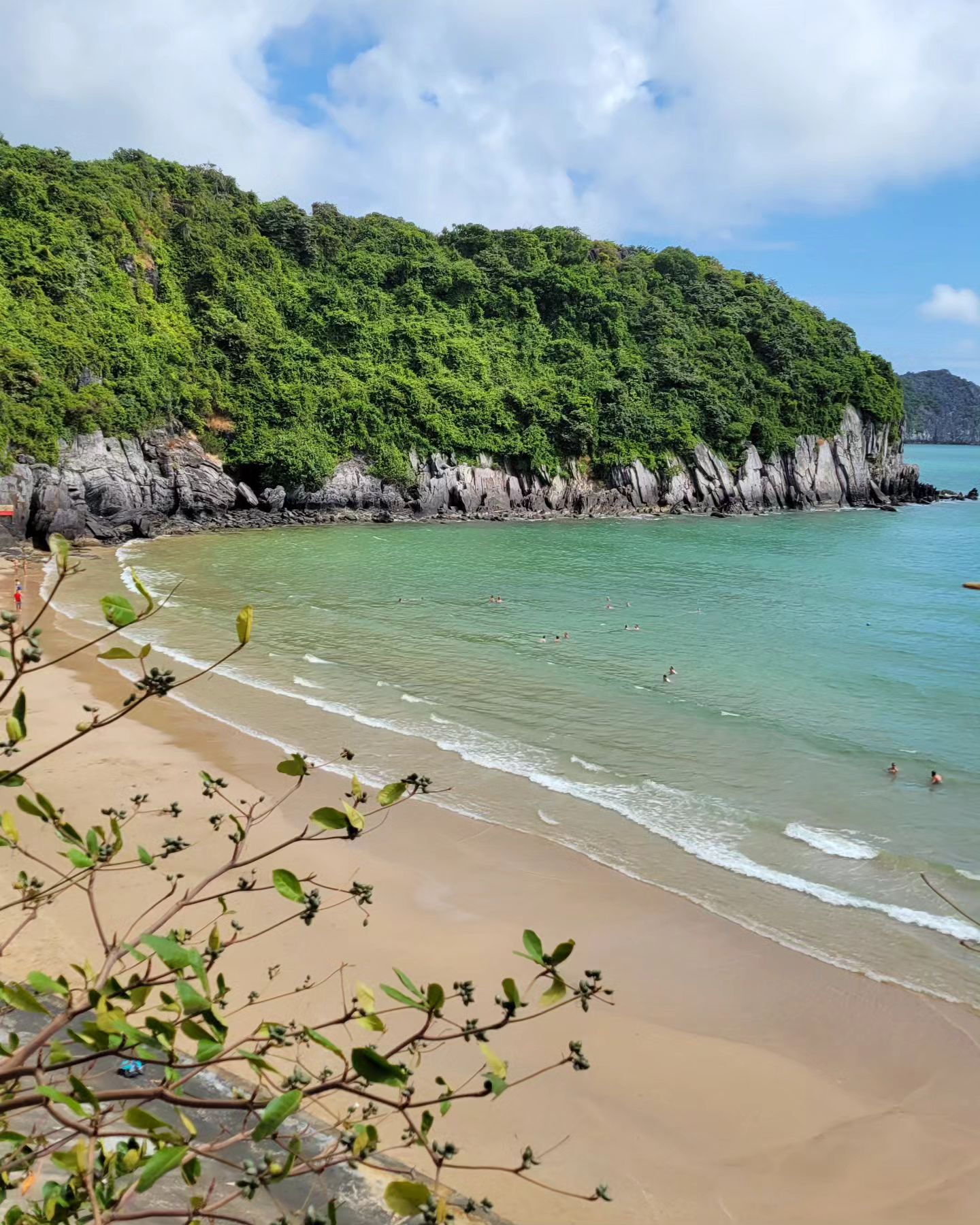 It is good to visit the site year-round, with mild temperatures between 25°C and 28°C. However, its peak tourism season is between June and July to avoid the hotness of summer.
How to get to Cat Ba Island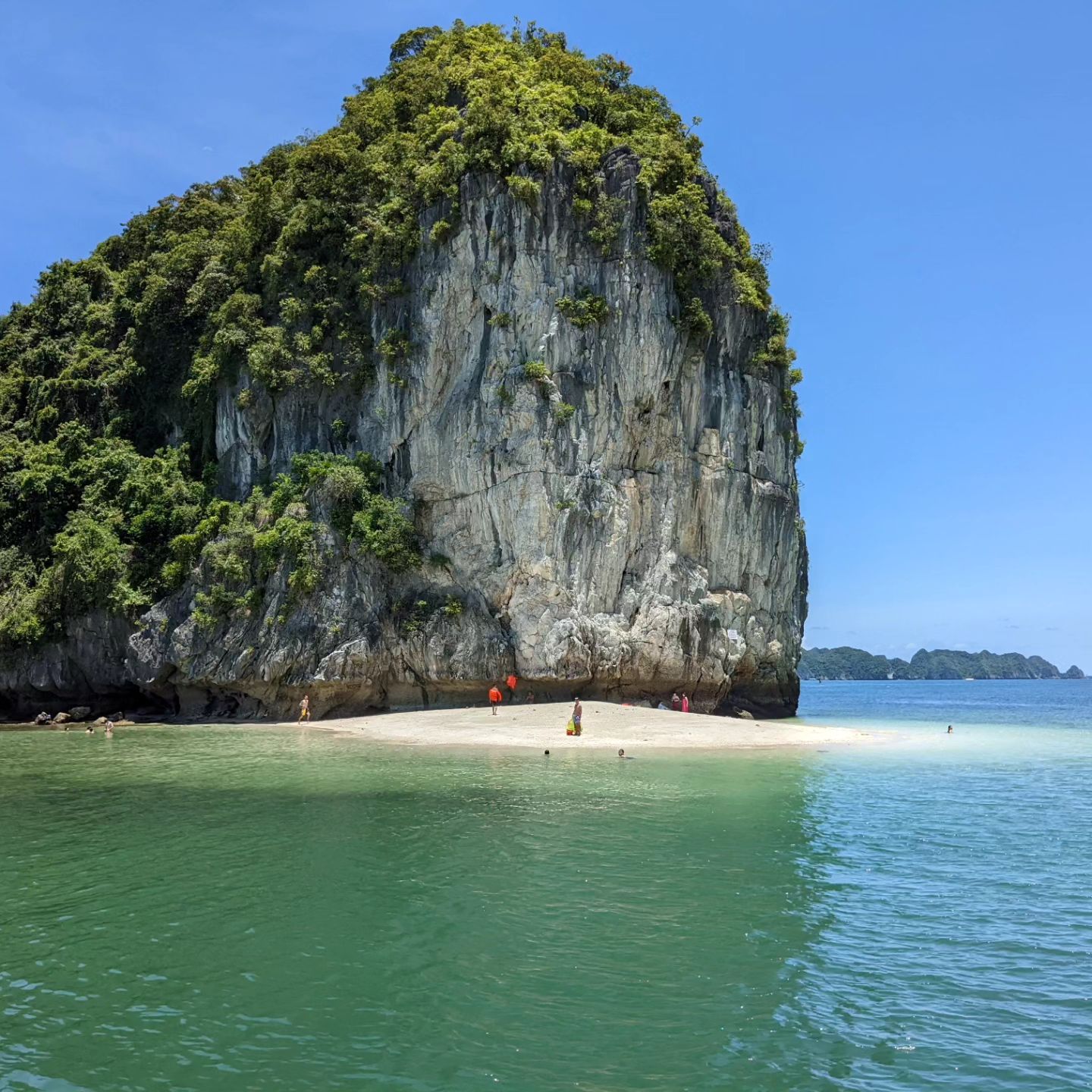 From Hanoi (150 km)
By private car/ taxi
The fastest and most convenient way to get to the island is by driving your own car or renting a private taxi following the Hanoi-Hai Phong expressway, then passing the Dinh Vu - Cat Hai bridge to Got pier. If you want to avoid traffic jams on the ferry, you can park your car and then take a ferry to Cai Vieng pier (Cat Ba island). The ticket is only 12,000 VND/pax/one way. Ferries depart daily every 30 minutes, and the total transfer time is about 30 minutes. Alternatively, you can book Cat Ba Island Resort & Spa or Mekong Hoang Yen hydrofoil speedboat. The ticket price is from 120,000 VND to 250,000 VND/pax/one way.
Upon arrival at the island, you can take a public bus, an electric car, or a taxi to get to the park.
By tourist bus
To have a hassle-free trip, you can book a tourist bus serving the Hanoi-Cat Ba route, namely Good Morning Catba, Discovery, Daiichi, and Catba Express. These buses depart from Hanoi Old Quarter to Got ferry. From there, you'll embark on a ferry or high-speed boat to Cai Vieng pier (the bus won't cross the ferry). Subsequently, another bus will transfer you to your destination. It takes you almost 4 hours to arrive and the ticket is around 300,000 VND/pax/one way.
Bus operator 

Hanoi - Cat Ba 

Cat Ba - Hanoi

Information

Good Morning Catba

7:30, 10:30, 14:00

9:30, 12:30, 15:30

Address: 9B, Cho Gao street, Hang Buom ward, Hoan Kiem district, Hanoi

Website: https://goodmorningcatba.com/

Catba Express

7:45, 10:45, 14:00

9:30, 12:30, 15:30

Address: 106 Tran Nhat Duat street, Hang Buom ward, Hoan Kiem district, Hanoi

Website: https://catbaexpress.com/

Daiichi Travel Cat Ba

8:00, 10:30, 12:30, 14:00

7:30, 9:00, 12:30, 16:00

Address: 96 Nguyen Huu Huan street, Hoan Kiem district, Hanoi

Website: https://daiichitravel.com/
From Hai Phong City (26 km)
If you're in Hai Phong city, you can reach the island by multiple means of transportation. It is advised to catch a taxi or motorbike taxi to Got pier, then get on a speedboat or a hydrofoil to the island. 
Note: Cat Ba Island Resort & Spa hydrofoil offers a shuttle bus to pick you up to Got pier with a ride cost of only 30.000 VND and its hydrofoil ticket price is 120.000 VND/per person/one way.
Another option is to take the bus No.16 C to Got pier, then take a ferry to Cai Vieng pier. Afterward, you get the bus No.14 to the town center. 
From Halong Bay (20 km)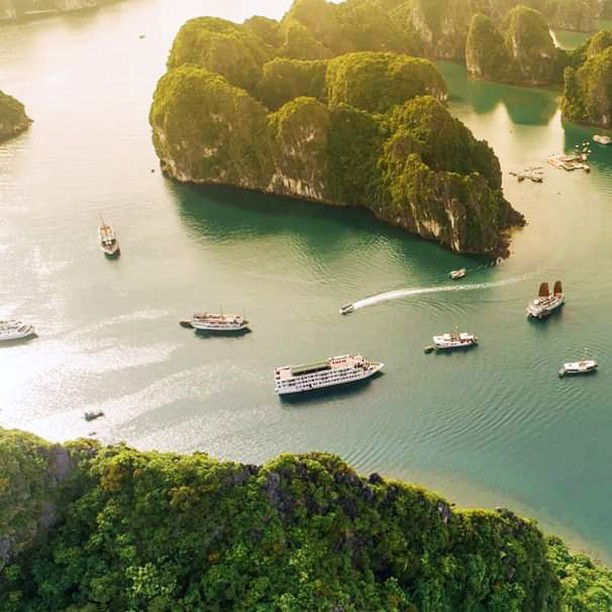 It's a short distance from Halong Bay to Cat Ba Island and you can easily reach the destination by Tuan Chau Ferry. It normally costs 60,000 VND/pedestrian/one way or 80,000 VND if you have a motorbike. The transfer time is about 50 minutes.
 

From 1st January to 24th April

Tuan Chau - Cat Ba 

8:00

11:30

15:00

Cat Ba - Tuan Chau

9:00

13:00

16:00

From 24 April 

Tuan Chau - Cat Ba

7:30

9:00

11:30

13:00 

15:00

Cat Ba - Tuan Chau

9:00

11:30

13:00

15:00

16:00
Getting to Cat Ba national park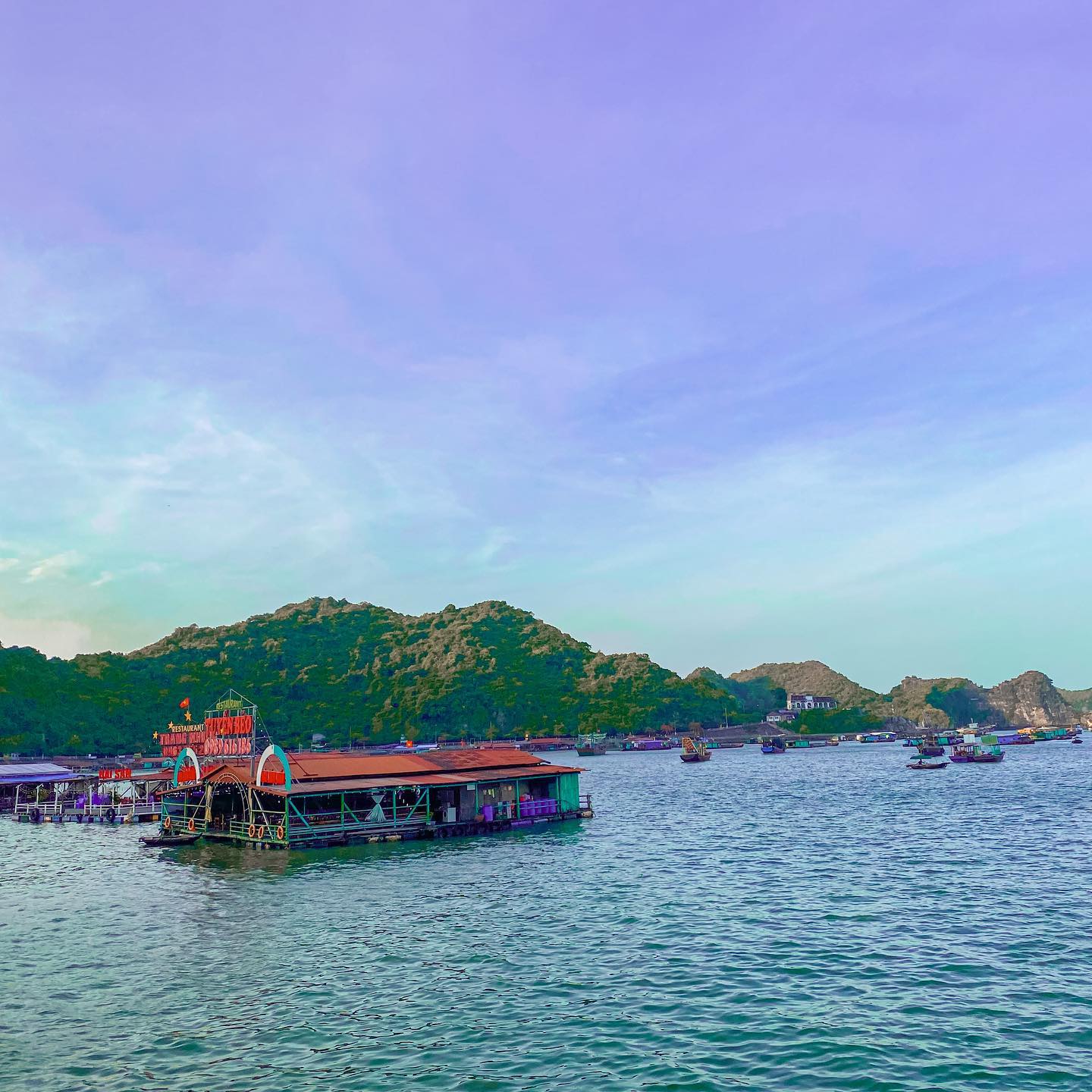 From the town center, you just need to take a taxi or public bus that follows the middle Cat Ba road to Cat Ba national park. If you want to travel on your own, you can rent a bike or a private car for a day from loads of rental centers in the town.
What to see and do
Bestowed with abundant ecosystems, charming seascapes and landscapes, and rare wildlife resources, there is no shortage of things to explore in the park. Indeed, nature lovers can soak up the natural beauty and engage in a wide range of tourism activities.
Trekking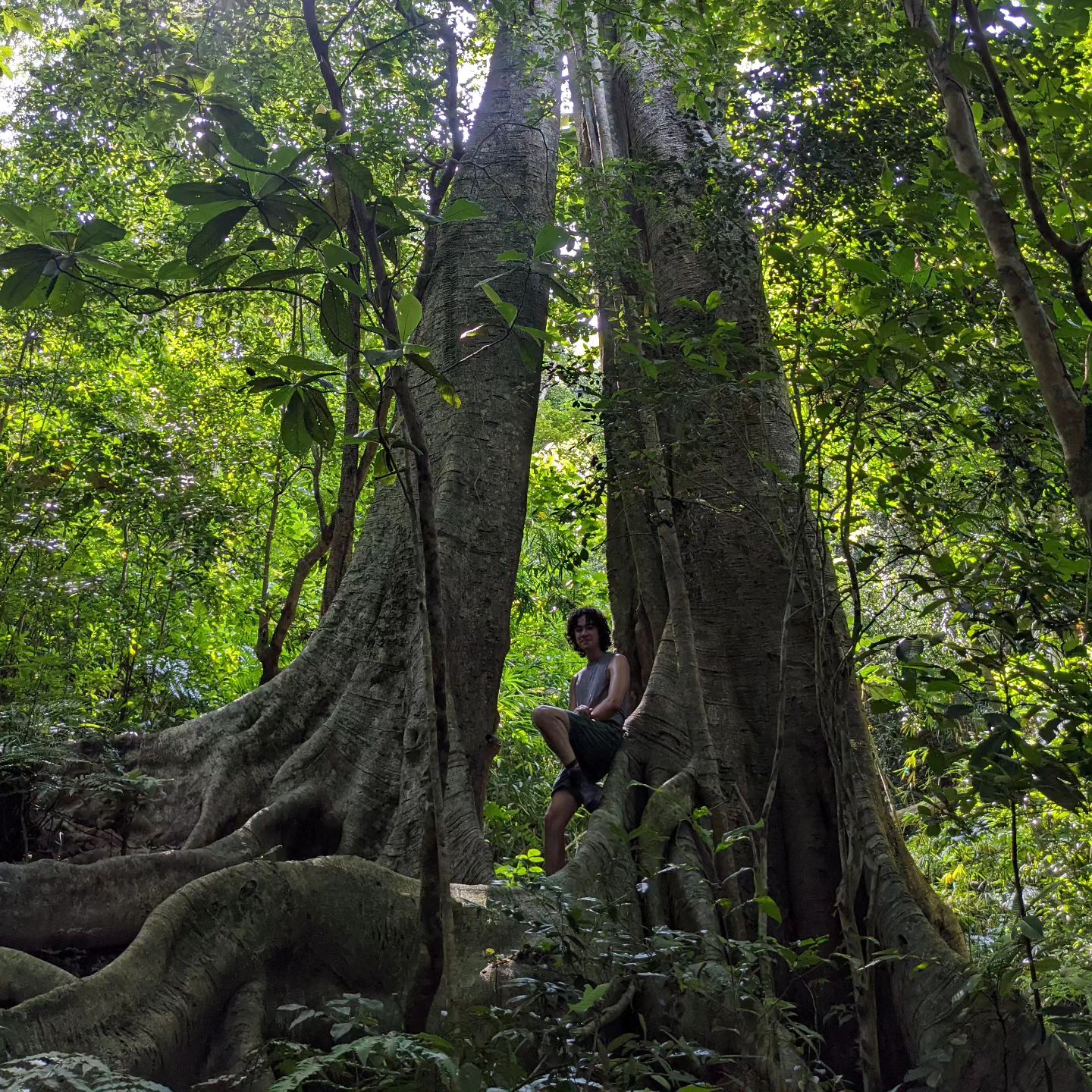 No trips to the park are complete without trekking to discover the wildlife. Adventurers can try some of the most popular hiking trails, such as National Park HQ – Ao Ech – Viet Hai – Lan Ha Bay, Trung Trang – Uy Ban Grottos, and Kim Giao – Ngu Lam Peak.
National Park headquarters – Ao Ech – Viet Hai (14 km of trekking and walking) – Lan Ha Bay (2 hours including boat trip & kayak): this trail is challenging and requires 6 to 8 hours to finish.
Trung Trang – Uy Ban Grottos (1.2 km): duration of only 1 hour round trip and you can marvel at impressive stalactites inside Trung Trang cave as well as various species of bats.
Kim Giao – Ngu Lam Peak (1.5 km): within 30 minutes of each way, you'll pass many interesting points like a butterfly garden, botanical gardens, a zoo, Kim Giao Forest, and Ngu Lam Peak. A tremendous hike to conquer Ngu Lam Peak brings about expansive sceneries of the majestic island.
Sea tourism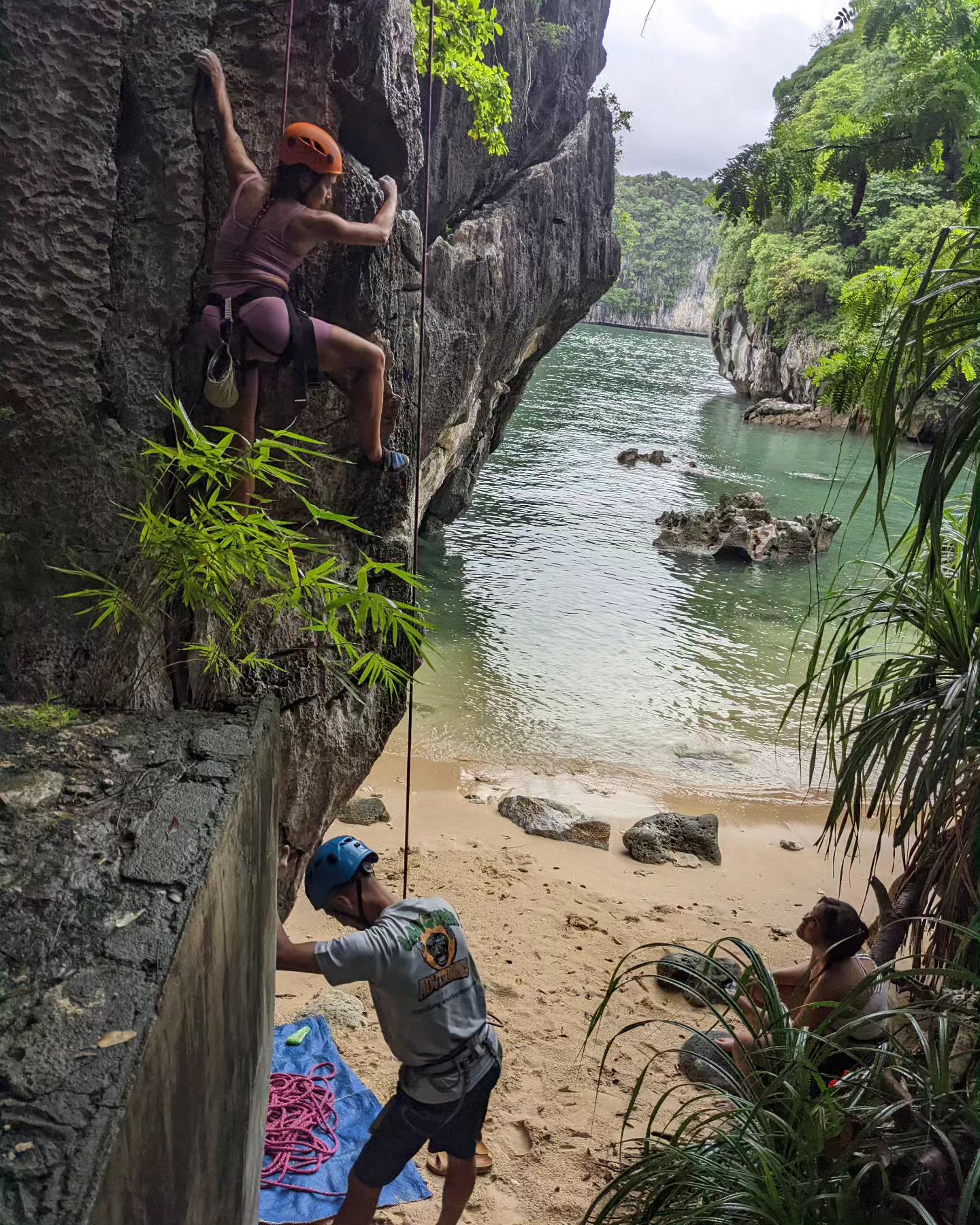 A plethora of water-based activities awaits you to enjoy. It is highly recommended to kayak or row a bamboo boat to visit Van Boi, Van Ta, and Tra Bau areas. Those who are eager for much harder challenges can try to climb cliffs, dive for a coral reef watch, go fishing, and play undersea sports. 
Caving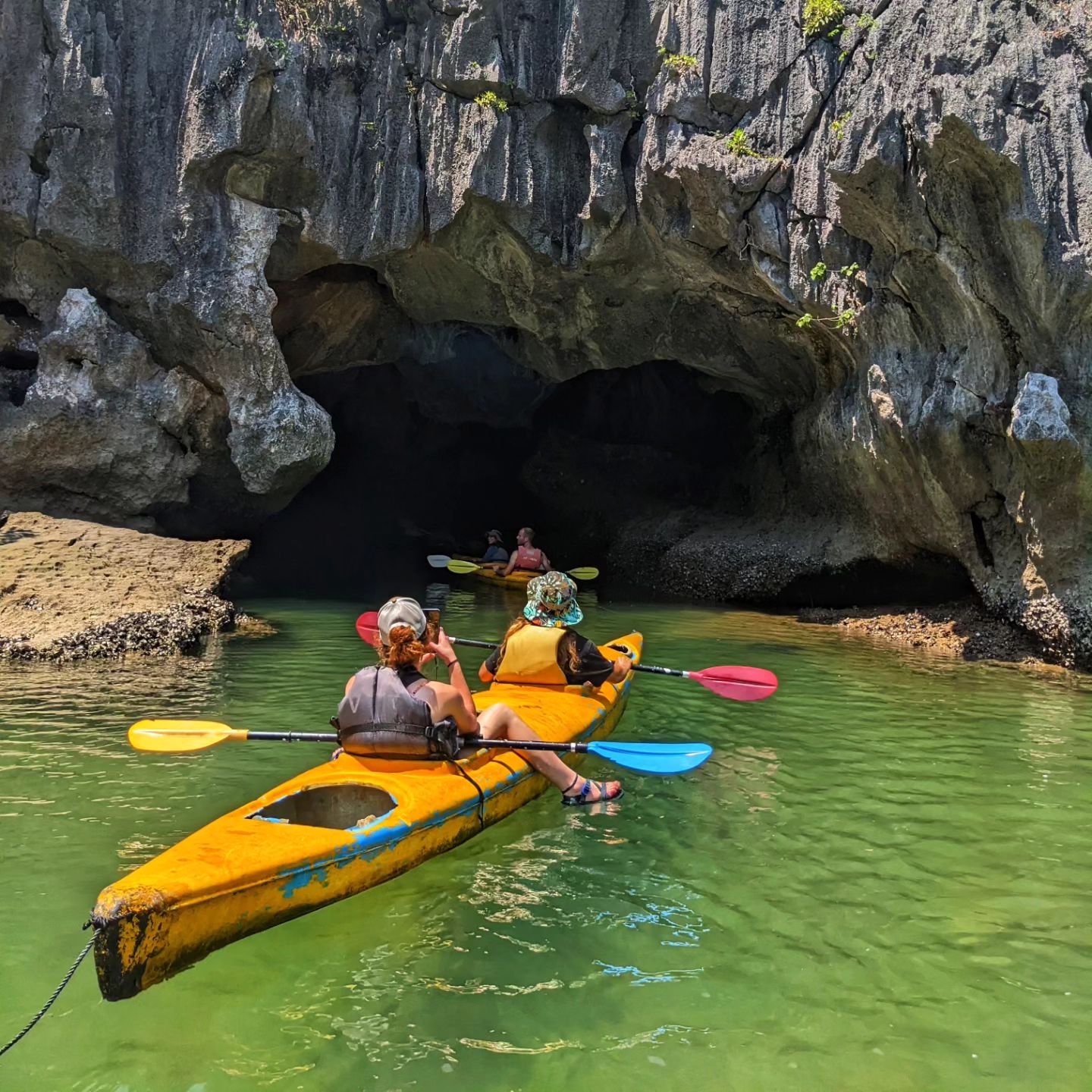 Here, you'll find several spectacular caves and caverns, namely Trung Trang Cave, Hospital Cave, and Thien Long Cave. These sites draw tourists' attention for their geological significance, impressive stalactites and stalagmites, as well as a mysterious atmosphere.
Doing voluntary work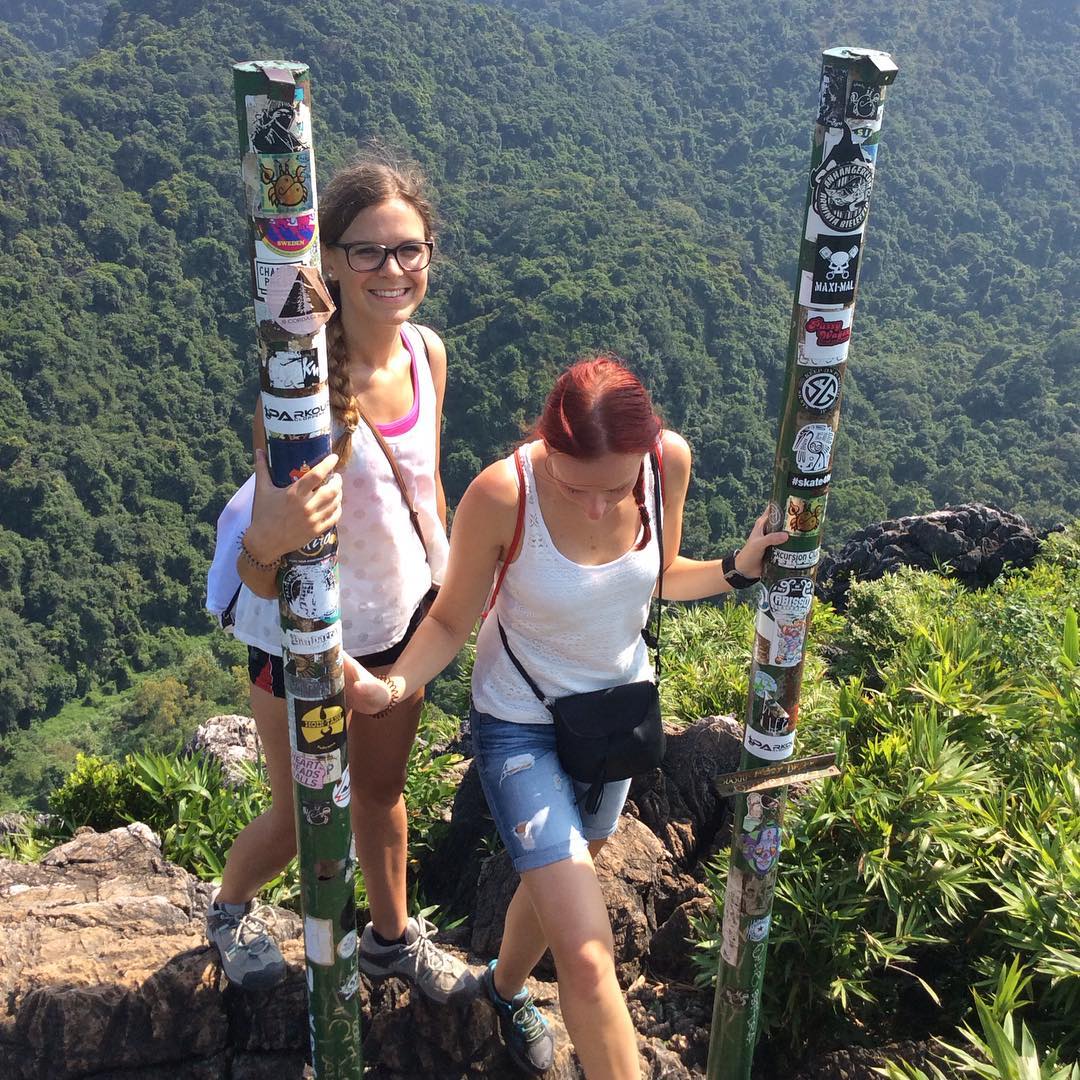 Voluntary tourism here attracts thousands of visitors to participate. You can bring great value and contributions to nature by gathering litter, cleaning the surroundings, and doing other non-paid work at conservation centers.
Tips and things to remember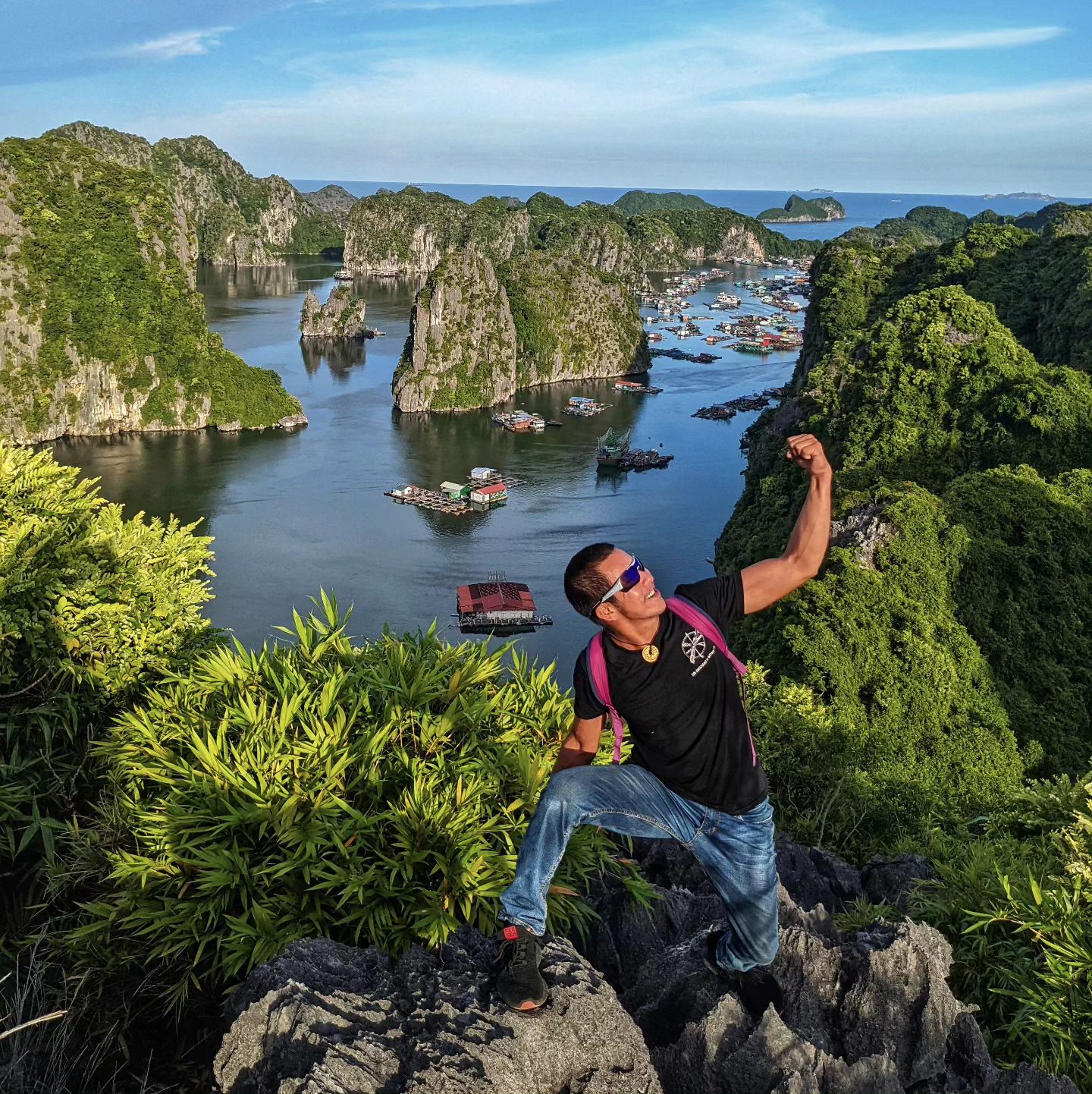 You should bear in mind the following things prior to your journey to the park:
Pack comfortable clothes and sports shoes
Prepare necessary medicines and mosquito repellent
Bring mineral water and light snacks while trekking to the jungle
Do not litter, cut trees, pick flowers, or break branches
Be friendly and do not impact the environment