Location
Viet Hai Fishing Village is on Cat Ba island, around 6 miles (10 kilometers) away from Cat Ba town. Tourists are attracted to Viet Hai for its position in the midst of Cat Ba's jungle, meaning that it's surrounded by lush forests, mountains and picturesque scenery. The inhabitants of Viet Hai are friendly and warm and the village itself is incredibly safe.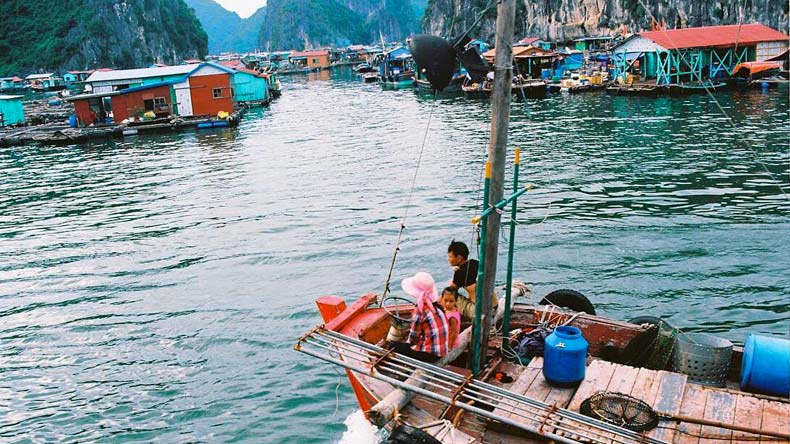 Photo: Instagram/tuanvtm

Must-try
Viet Hai is one of the poorer communes in the area, but the place has a rich and unique culture. Travelers to Viet Hai have the opportunity to explore on bicycles which is definitely the best way to tour the local area. Local sights include a river where you can dip your feet in and let river fish eat the dead skin, a bat cave and an abundance of traditional stilt houses. There are many local tour guides available and many great local restaurants serving authentic Halong food, think of 'Cha Muc' (squid sausage) and 'Sam' (horseshoe crab) amongst many other dishes.
Visitors to Viet Hai will have the privilege of enjoying the peace and tranquility of the slow life surrounded by a beautiful landscape and warm hospitality.
Questions and Answers
(0)
Be the first to ask a question on this page
READ THIS NEXT
With an extensive list of recreational amenities, Sun World Halong Complex has become a must-go attraction for tourists to Halong …
Read more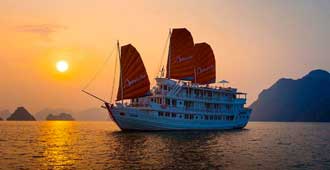 Discover the charming and exotic landscapes of Halong bay on an all-inclusive luxury cruise!
Meet local experts
Need to create your own Halong bay trip?
Call us now: +84 987 24 6600 (Whatsapp)
Customize Your Tour
QUESTION FORUM:
Halong Bay: Questions