Viet Hai Village: Travel Guide & Cruises
Once you step foot on Cat Ba Island or an overnight cruise to Lan Ha Bay, you cannot miss a trip to Viet Hai Village, an exceptional and historically charming fishing village in the Halong Bay area.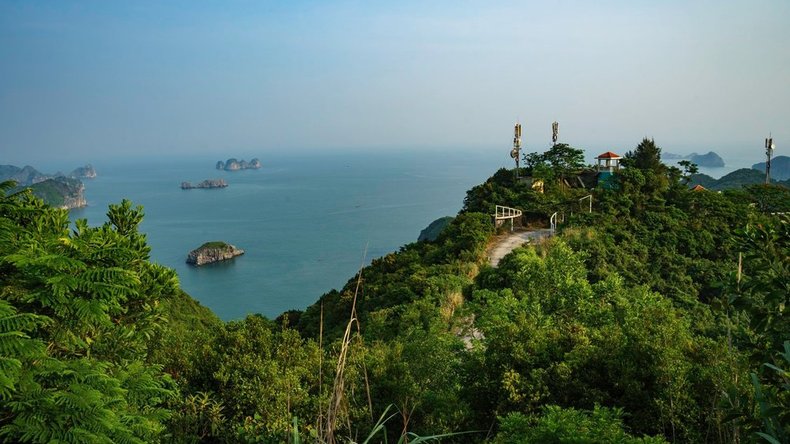 Introduction
The village is situated within the boundaries of Cat Ba National Park which astonishes you with its serenity, absolutely away from the bustling urban environment. Not only can you soak up the tranquil beauty of Viet Hai Village, but you can also get a glimpse of a more primal and authentic pace of living there.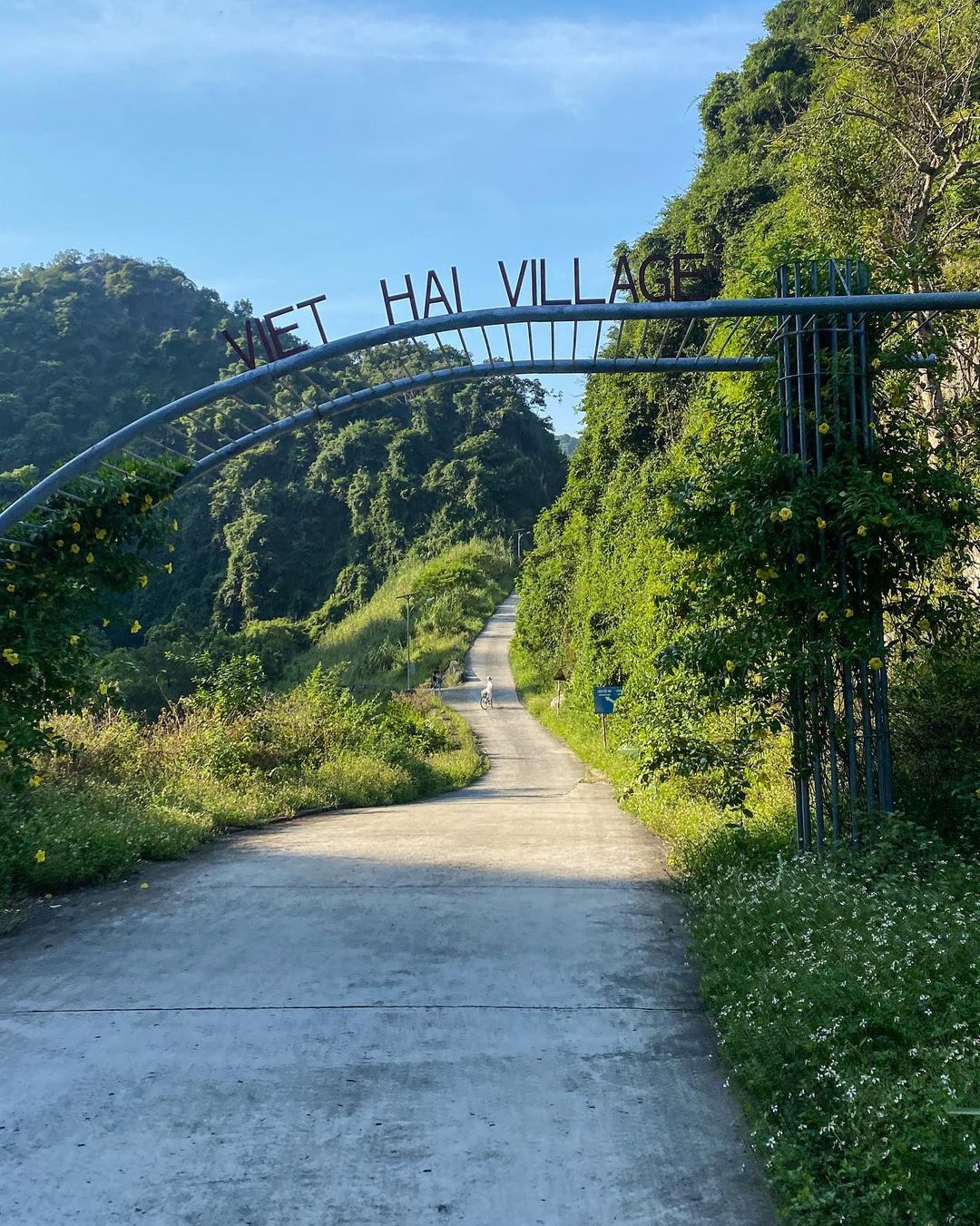 The village can be visited all year round with a multitude of seasonal activities such as trekking, fishing, kayaking, swimming, and so on. Living up to its reputation, Viet Hai Village is included in a number of overnight cruise itineraries on Lan Ha Bay.
Location & How to get there
Viet Hai Village is nestled in the heart of Cat Ba Island, around 10km (6 miles) away from Cat Ba Town. The village boasts lush jungles and awe-inspiring mountainous scenery. Besides, the hospitality and friendliness of local fishermen here infuse a sense of coziness as you step into the village's precious retained culture dating back hundreds of years.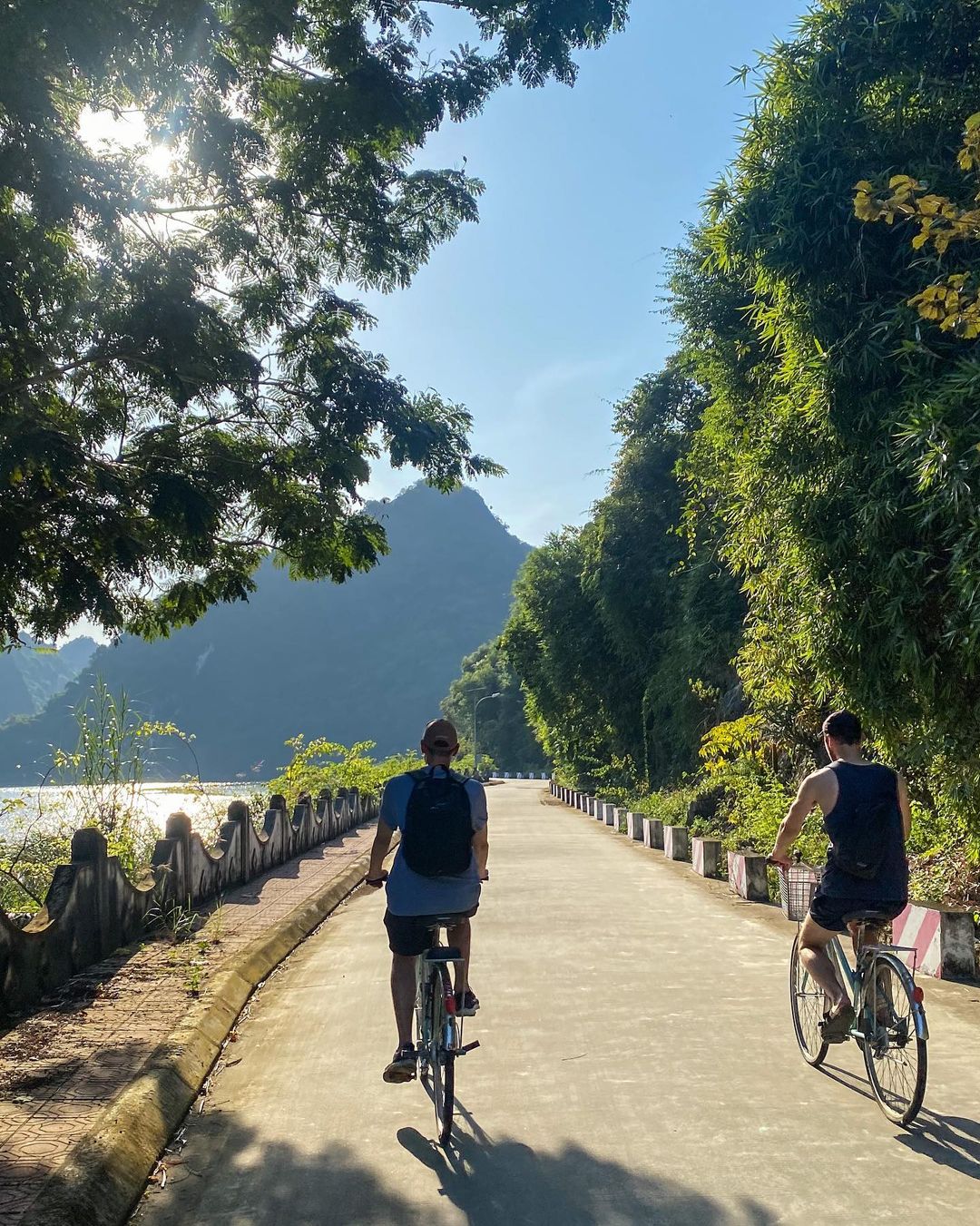 There are two prime routes to access Viet Hai Village:
By road: Adventure seekers can trek through the dense forest of Cat Ba National Park to approach Viet Hai Village. The ticket price is around 80.000VND/per person. On the way, you'll be overwhelmed by attractive landscapes and biodiversity with rich fauna and flora. 
By water: Viet Hai Village is a must-visit attraction if you travel on a cruise to Lan Ha Bay. This excursion is often accompanied by trips to Ba Trai Dao Beach, Ao Ech Area, and Dark & Bright Cave.
Best Time to Visit
The Halong Bay area, in general, and Viet Hai Village, in particular, is good to see throughout the year. However, to enjoy the beauty to its fullest you should visit the village from April to August. During this time, the weather is sunny and sunny, ideal for water-based activities.
The Beauty of Viet Hai Village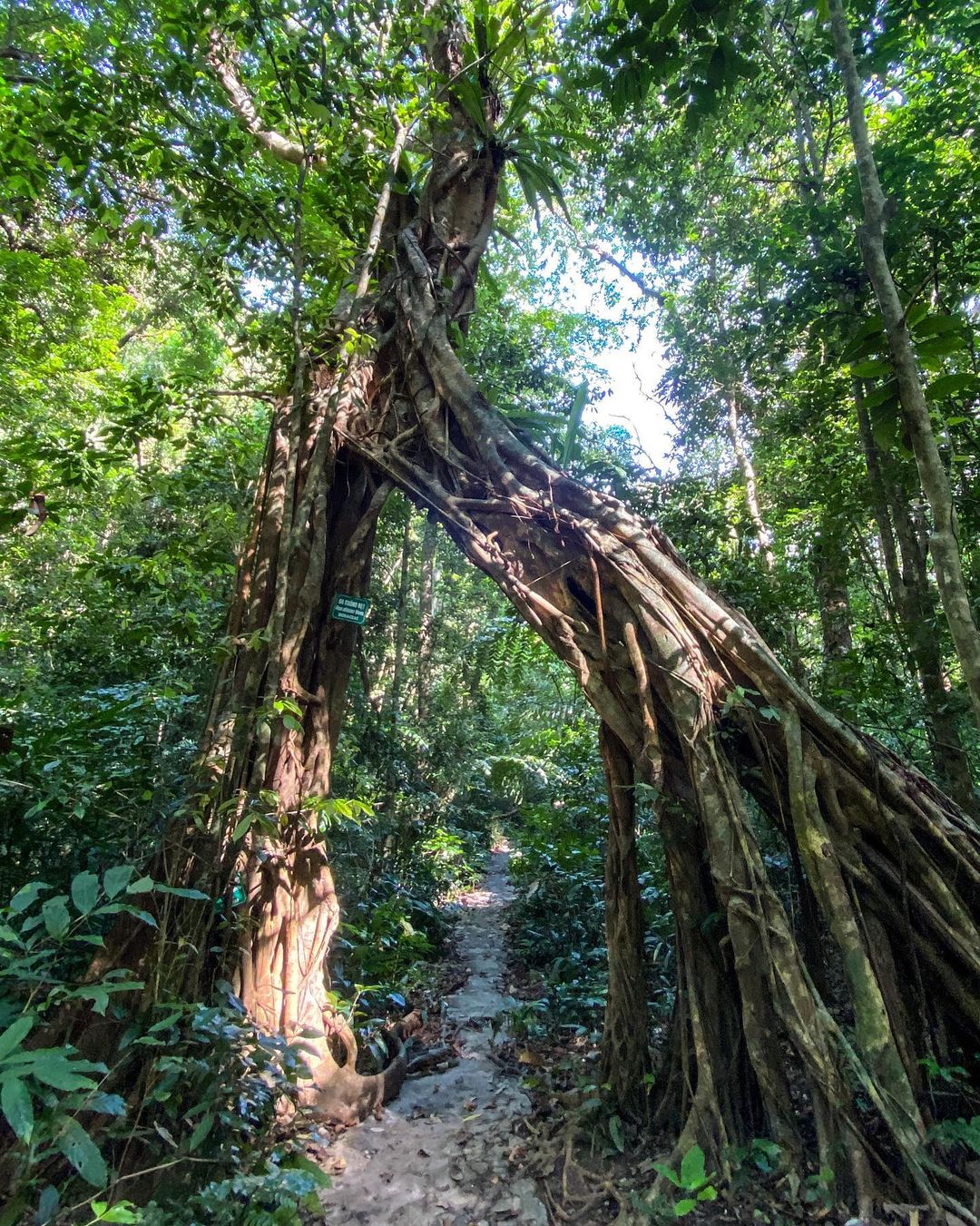 Primitive nature
Viet Hai Village has a great reputation for its stunning natural landscapes, chock-full of lush forests, limestone karsts rising above jade-green water, and calm beaches. The village is considered a hidden gem that requires adventurers seeking off-the-beaten-track excursions to trek through the jungle to access.
Authentic culture
In Viet Hai Village, you'll be allured by untouched culture and architecture with traditional stilt houses and long-lasting fishing livelihood. In fact, most locals there earn a living by farming and fishing. Thus, you may have a chance to interact with them and try to do some local farming practices.
Responsible tourism with diverse wildlife
Apart from natural beauty, nature enthusiasts and hikers also find a vast variety of wildlife in Viet Hai Village and the surrounding national park. The region features both terrestrial and marine ecosystems, making it a wonderful living habitat for animal species and vegetation. Noticeably, you may have an opportunity to see Cat Ba Langur (Golden-headed langur), an endangered species. 
The development of tourism in Viet Hai Village is also associated with the commitment to natural environmental and cultural preservation, making it a prime example of Vietnam's eco-tourism.
An abundance of activities
If you are interested in exploring the great outdoors, Viet Hai Village promises to bring you memorable experiences with a number of activities such as trekking through the forest, cycling on winding village roads, kayaking, swimming, and engaging in locals' daily activities.
Best Things To Do In Viet Hai Village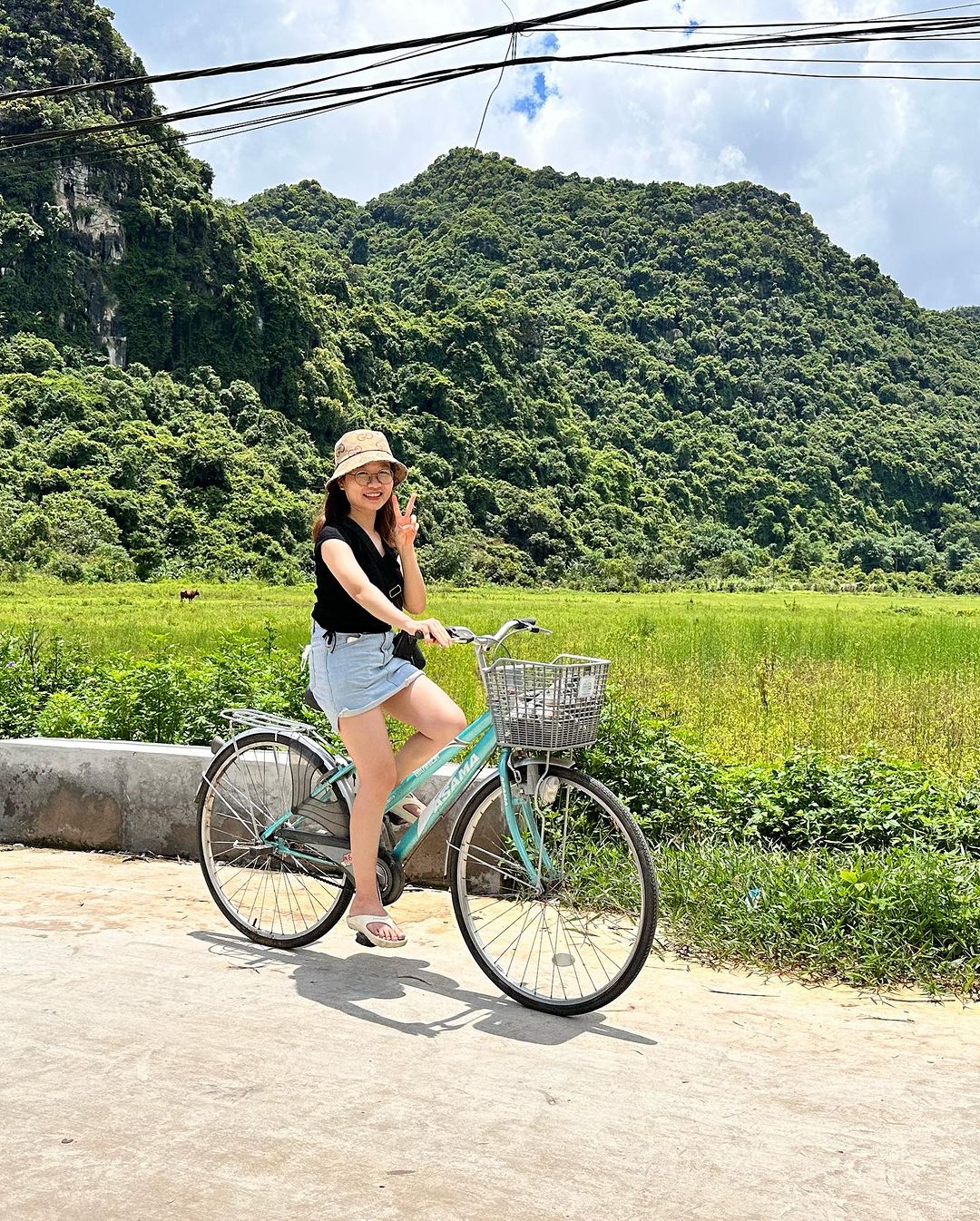 There is no dearth of fascinating things to do for domestic and foreign travelers eager to explore the untouched region.
Trekking through Cat Ba National Park: Trekking is a profound activity in this area, especially for intrepid travelers. There are several treks that align with your stamina. You can easily book the tour through tourist offices in the town center and will be equipped with all the necessary gear.
Cycling around the village: Another captivating activity to explore Viet Hai Village is to ride a bicycle along the narrow, winding road to see ancient trees, and vast rice fields, and breathe the cool atmosphere.
Fishing: Fishing is a typical livelihood of local residents there. You can embrace the local lifestyle by dining on the raft and fishing in the early morning.
Swimming and kayaking: In close proximity to the village, several clean beaches await you to take a dip, go kayaking, or simply take a sunbath. The beaches are generally calm and safe for even first-time visitors. 
Best Overnight Cruises Visiting Viet Hai Village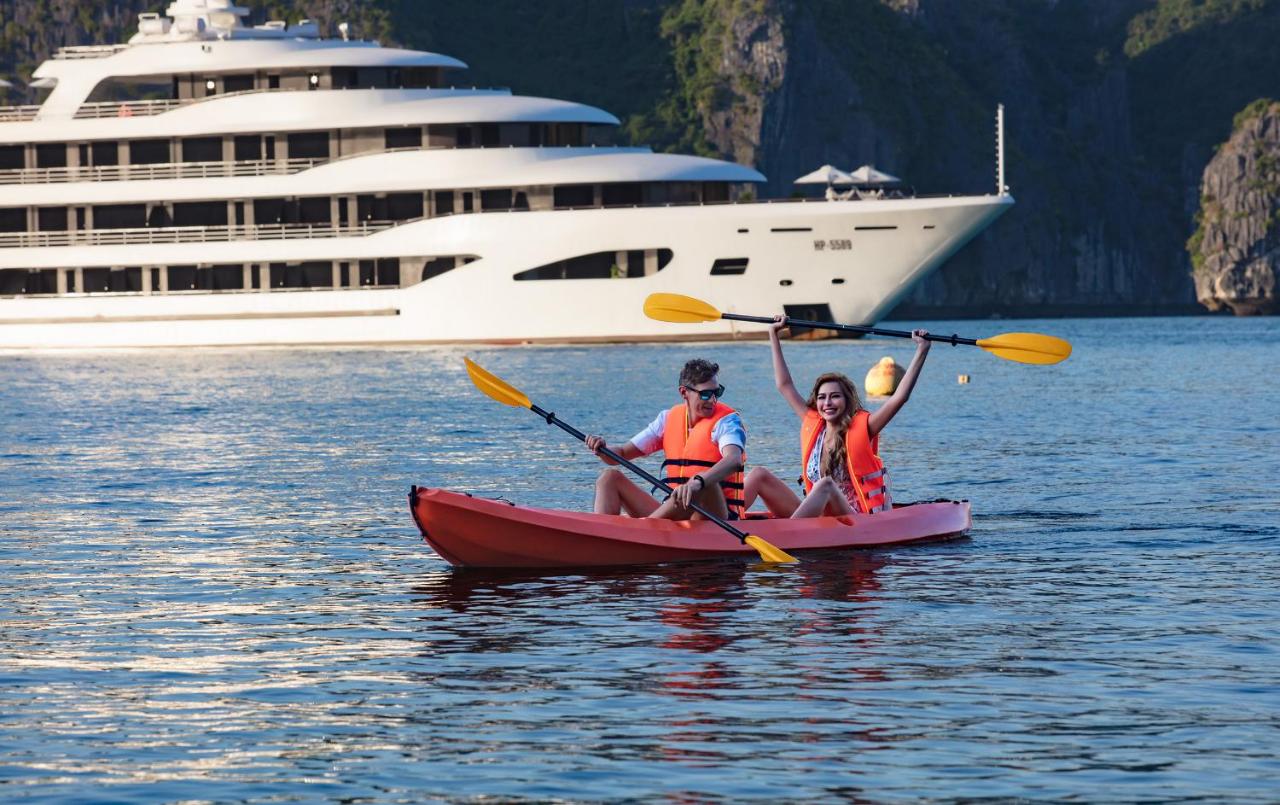 There are abundant overnight cruises offering trips to Viet Hai Village namely Scarlet Pearl Cruise, Stellar of the Seas Cruise, Peony Cruise, and Mon Cheri Cruise.
This upscale, Catamaran-style yacht redefines luxury on an excursion to Lan Ha Bay. It typically visits Viet Hai Village on day 2 of the 3D2N itinerary. You can explore the region on a bicycle or electric car and soak up the pristine atmosphere there.
This is a luxurious 5-star cruise with premium services and entertainment facilities onboard. The cruise offers extensive itinerary options up to 5 days and 4 nights, in which, you'll visit Viet Hai Village with trips longer than 2 days.
Peony Cruise boasts a luxurious yacht with high-quality rooms and suites. It offers 2-day and 3-day itineraries including trips to Viet Hai Village with a lot of fun-filled activities. 
Mon Cheri Cruise is a well-known yacht brand in Halong Bay with unrivaled services and amenities. The cruise line has been in operation for years and has gained the trust of tourists. During its 3-day itinerary, you'll have a chance to visit Viet Hai Village on day 2 to enjoy primitive scenery and socialize with locals.