Travel Tips
The Best Places to Go Shopping in Halong Bay
Halong Bay is NOT your typical shopaholics paradise, but there are a few options to keep you going if you have the itch to spend some money. Just make sure you get the best bang for your buck!
1. Halong Market
Halong Market sits in the very centre of Halong City, conveniently close by to a new port that is being built at the time of writing. It's a colorful and vibrant place, as markets tend to be, full of stalls run by people trying to make their daily hustle. Expect to see fresh fish and meat as well as fabrics, fruits and flowers. Halong Market is a great place to walk around and to try and get some good bargains. Be sure to barter where and when possible!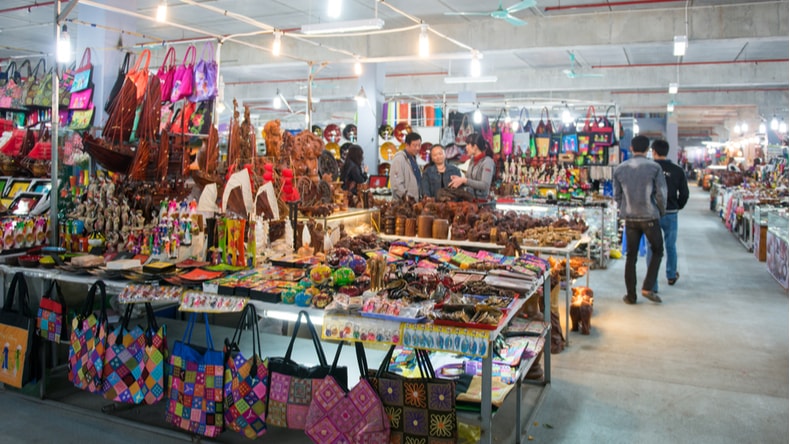 Inside a Souvenir shop in Halong local market (Photo: Shutterstock)

Information:

Opening Hours: from early morning until 21:15 daily.
Address: Vạn Xuân, P. Bạch Đằng, Thành phố Hạ Long, Quảng Ninh, Vietnam (Map)
2. Bai Chay Commercial Center
Bai Chay Commercial Center is a market that's a bit smaller compared to Halong Market. It's very much a local shopping area, with few tourists so this is the place to go for the authentic Vietnamese shopping experience. Go to Bai Chay Market for fresh produce and cheap clothes. The opening hours vary slightly depending on weather so go early in the morning or afternoon to ensure you have time to walk around.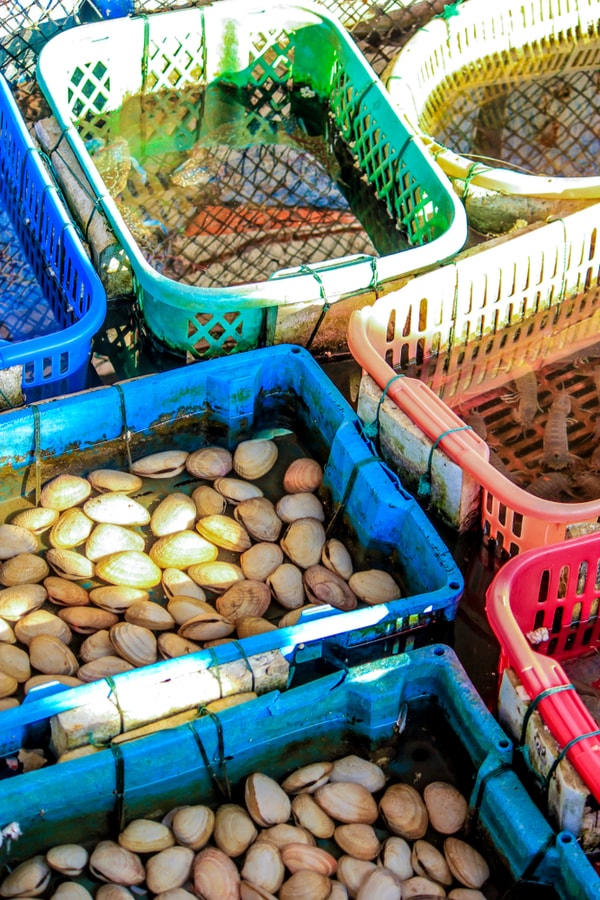 Fresh clam for sale at Bai Chay Market.

Information:

Opening Hours: from early morning until 18:00/19:00 daily.
Address: Đường Anh Đào, Bãi Cháy, Thành phố Hạ Long, Quảng Ninh 202400, Vietnam (Maps and directions)
3. Halong Floating Markets
You'll have to rise with the sun to get the chance to enjoy the wonderfully fresh fruits on offer at Halong's Floating Market. Dragon fruit, durian, lychees and mangoes are all available for purchase from around 05:00 until the sun is high in the sky and it gets too hot. Remember to bring your camera for some great photo opportunities.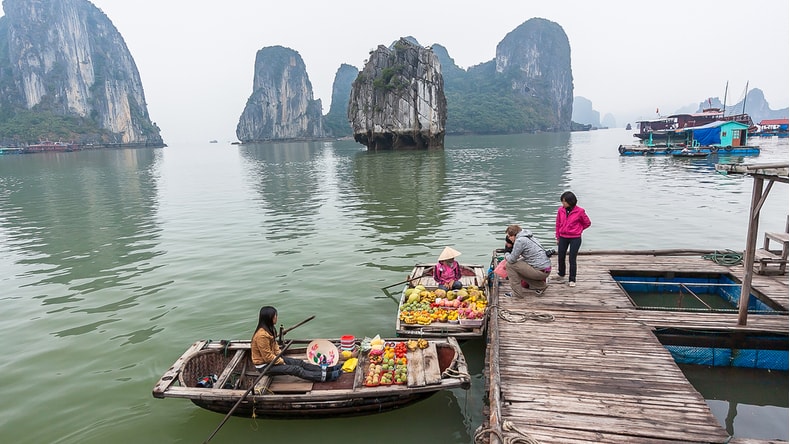 Fruit selling on boat (Photo: Shutterstock)

As these floating markets are housed on small rowboats run by local ladies, they are incredibly nomadic and can usually be found around tourist areas.
4. Vincom Plaza Halong City
A more luxurious shopping experience is offered at Vincom Plaza. This huge shopping center has many international chains as well as some Vietnamese brands. There are toilets, banks, ATMs and popular coffee shops such as Highlands. Prices here will be quite a bit higher than those in the outdoor markets but visitors can easily spend a whole day here, browsing the shops and eating in the food court.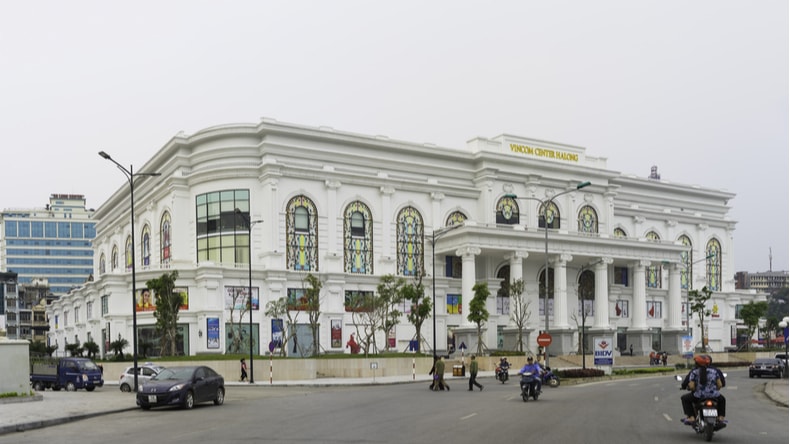 Vincom Plaza Halong is by far the most luxurious shopping place in Halong bay (Photo: Shutterstock)
Information:

Opening Hours: 09:00 - 22:30 daily.
Address: Vincom Plaza, L3-08, Thành phố Hạ Long, Quảng Ninh 200000, Vietnam (Map)
Questions and Answers
(0)
Be the first to ask a question on this page
READ THIS NEXT
Vietnamese Tet 2024, also known as the Tet Nguyen Dan or Lunar New Year, will fall on Saturday, February 10th, …
Read more
Exploring Halong Bay nightlife is probably the best way to complete your journey in this land of natural wonders. In …
Read more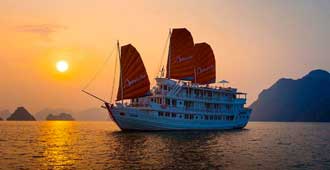 Discover the charming and exotic landscapes of Halong bay on an all-inclusive luxury cruise!
Meet local experts
Need to create your own Halong bay trip?
Call us now: +84 987 24 6600 (Whatsapp)
Customize Your Tour
QUESTION FORUM:
Halong Bay: Questions