Travel Tips
A Guide To Traveling in Halong Bay During Tet Holiday
Halong Bay is a joy to visit at any time of year, but for travelers planning their trip during the Tet Holiday there are a few important things to take into consideration beforehand.
What is Tet holiday?
Tet is the Vietnamese name for the celebration of the Lunar New Year which is the most important annual holiday in Vietnam. At this time, most businesses close for several days as many people leave major cities and return to their hometowns to be with family and friends. This special holiday is celebrated by eating holiday foods, spring cleaning, decorating peach blossom trees and giving money to family and friends.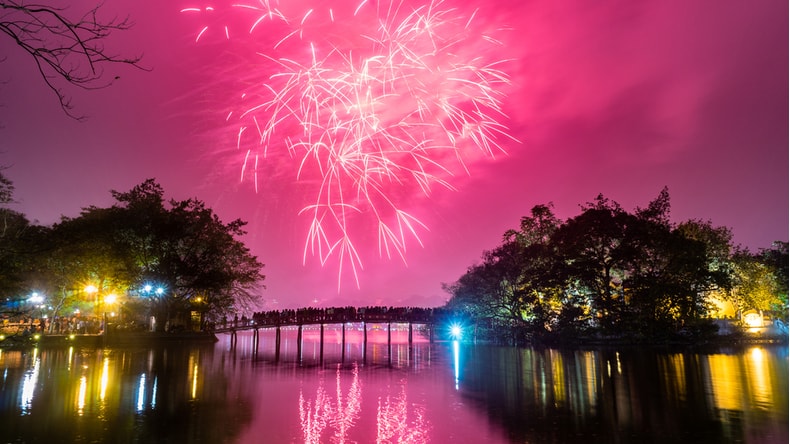 Fireworks in Hanoi, Vietnam
When is Tet Holiday?
Tet is usually celebrated at the end of January or the beginning of February each year. The exact date depends on when the new moon comes in January or February, which varies by a few days every year.
Tet 2020: Saturday, January 25
Tet 2021: Friday , February 12
Tet 2022: Tuesday, February 1
Tet 2023: Monday , January 23
Tips for Halong Bay Travel During Tet
Traditional food for Tet Holiday!
1. Be prepared for more crowds
Just about everywhere will be slightly busier than it would be outside of Tet Holiday; when visiting tourist attractions, such as Halong Bay, travelers should prepare for longer waiting times and more people around them in general. The same can also be applied to transportation and accommodation: people often take trips home during the holidays so if you plan to visit Halong Bay during Tet, try and book your transport and accommodation with plenty of time.
2. Some cruise operators will be closed
Some cruise operators do close for the Tet Holidays, so keep this in mind when booking your cruise. As suggested above, it's best to book your cruise with plenty of time to spare, as the choices may be more limited over Tet Holiday and they may book up more quickly than usual.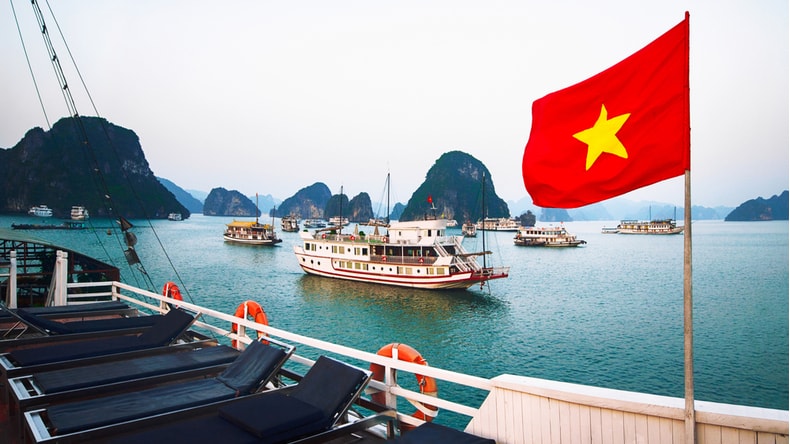 Some cruises still operate during Tet holiday. Just expect the surcharge if you plan to visit Halong bay during this occasion!
3. Expect to try some special holiday treats
Travelers that take a Halong Bay cruise during the Tet Holiday should expect a slightly different experience compared to those who travel at other times of the year. Expect to taste traditional Tet food such as Chung cake as well as a range of activities that will help visitors to learn about Vietnamese culture.
4. Expect prices to be a little higher
During Tet, many businesses add surcharges to their services in the name of Tet Holiday. In restaurants, cafes and bars there may only be a "reduced" menu available with a smaller selection of the regular menu.
5. Some shops will be closed - but many will not!
There are many pieces of advice given over the internet that erroneously say that businesses will be closed during Tet Holiday. However, in busy tourist areas like Halong Bay there will many businesses stay open as Tet is during the peak season for tourism.
6. Give Lucky Money
If you're feeling generous this year you can prepare some lucky money to hand to the Vietnamese people you meet. Lucky money need only be a couple of dollars, and is usually gifted in a red envelope (which can be bought practically anywhere). It may only be a few dollars but the gesture will be appreciated.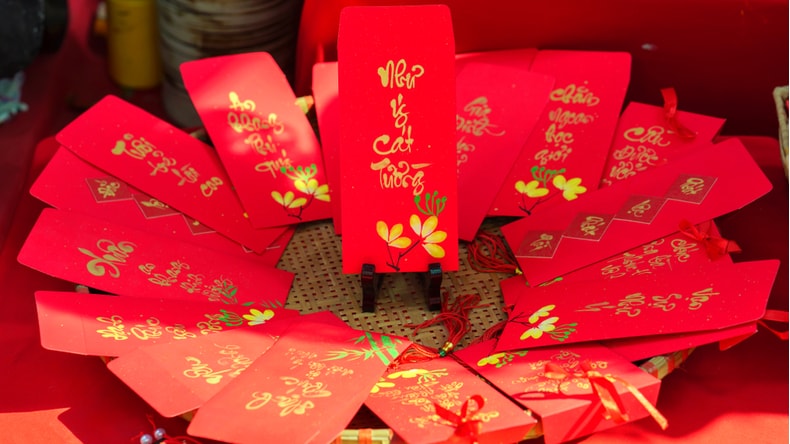 Lucky money or Lì Xì - A traditional custom in Vietnam.
Questions and Answers
(0)
Be the first to ask a question on this page
READ THIS NEXT
Exploring Halong Bay nightlife is probably the best way to complete your journey in this land of natural wonders. In …
Read more
Featuring a complete information about Bai Tu Long bay and a handpicked list of the best cruises in Bai Tu …
Read more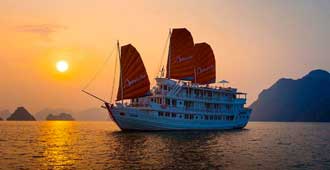 Discover the charming and exotic landscapes of Halong bay on an all-inclusive luxury cruise!
Meet local experts
Need to create your own Halong bay trip?
Call us now: +84 987 24 6600 (Whatsapp)
Customize Your Tour
QUESTION FORUM:
Halong Bay: Questions