Location
The beach on Tuan Chau Island is a 2 mile (3 kilometers) long artificial beach. It's located about 5 miles (8 kilometers) from Halong city. The sand on the beach is wonderfully white and has a silky smoothness to it.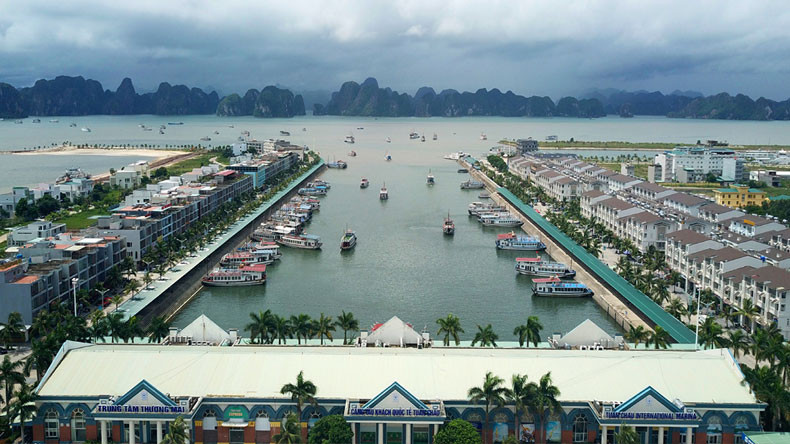 Photo: baoquangninh.com.vn

With many international resorts, Tuan Chau is very much a center of tourism in Halong Bay and serves as a great base for those who come to visit the area. The entire island has been developed to serve and please its visitors with the highest standards of luxury. In total, the island offers over 400 different forms of accommodation, from luxury villas to high end hotels and everything in between. There are many huge restaurants designed with ancient architecture in mind, but built with modern building methods. Some of these restaurants can serve up to 1000 patrons at a time.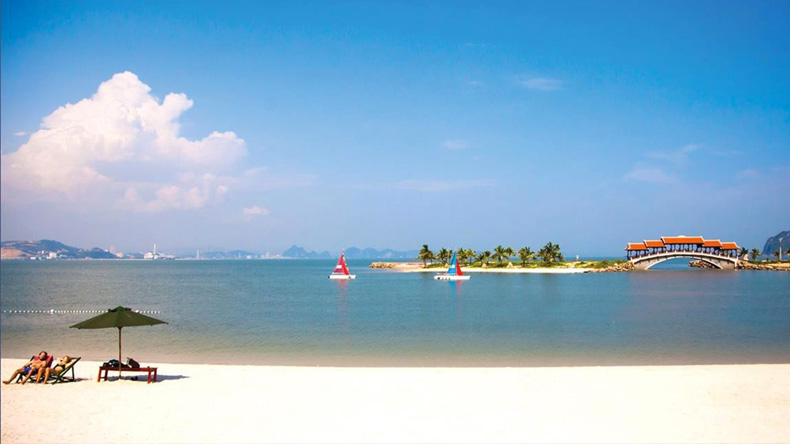 Tuan chau beach in June (Photo: saigondautu.com.vn)

Activities
Watersports like canoeing, jet skiing, kayaking and fishing are the most popular activities available on the island. Other outdoor activities include mountain climbing and camping.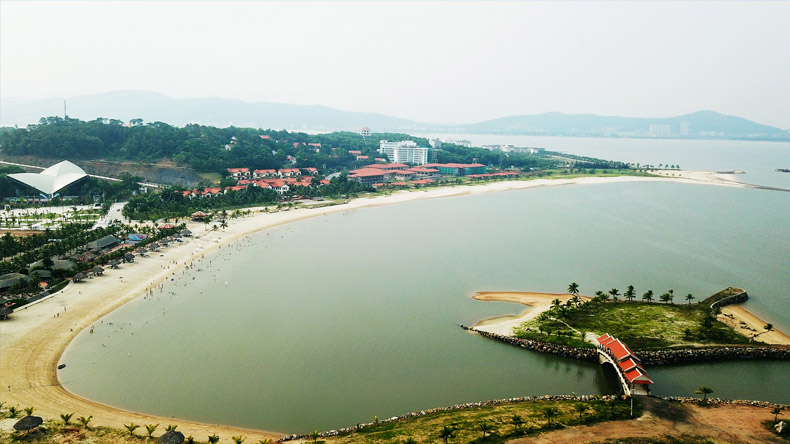 Photo: baoquangninh.com.vn

For travelers who would prefer to stay indoors, there are countless other forms of entertainment available on the island; Seal shows, dolphin shows, martial arts demonstrations and a Vietnamese circus are all diversions available on the island.
Questions and Answers
(0)
Be the first to ask a question on this page
READ THIS NEXT
Halong Bay's beaches are an incredible draw to the area. While the magnificent limestone karsts that make Halong Bay famous …
Read more
With the extensive beach of smooth white sand and blue transparent water, Tra Co Beach is the border of a …
Read more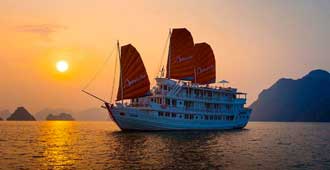 Discover the charming and exotic landscapes of Halong bay on an all-inclusive luxury cruise!
Meet local experts
Need to create your own Halong bay trip?
Call us now: +84 987 24 6600 (Whatsapp)
Customize Your Tour
QUESTION FORUM:
Halong Bay: Questions