Halong Bay 2 Day or 3 Day Cruise Itinerary: Which One Should You Choose?
2 day or 3 day cruises are always a big question for all travelers coming to Halong Bay. Halong Bay, recently with the Cat Ba archipelago, was recognized as one of the World Natural Heritage Sites BY UNESCO and became one of the very first inter-provincial heritage sites in Vietnam.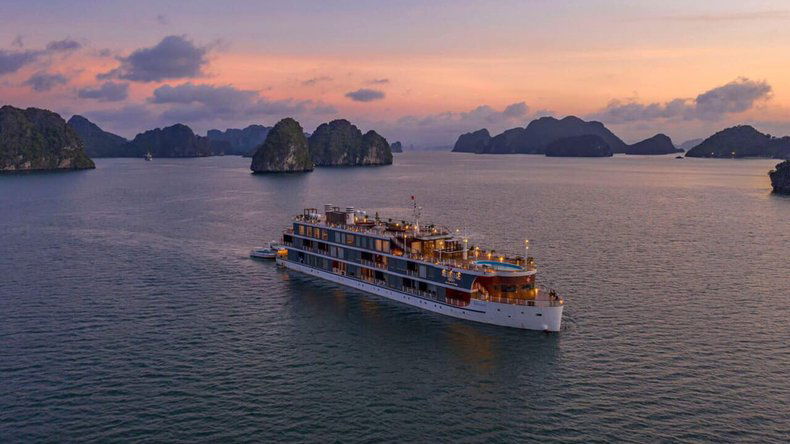 Overview
Halong Bay is located around 160 km from Hanoi Capital. It is around 2.5 hours from Noi Bai Airport in Hanoi, more than 1 hour from Van Don Airport in Quang Ninh, and almost 1 hour from Cat Bi Airport in Hai Phong city. Cat Ba Archipelago is located in the north of Hai Phong city. With more than 360 islands, Cat Ba Archipelago is the biggest limestone archipelago in Vietnam. Meanwhile, Halong Bay includes nearly 2,000 limestone islands and islets and has been long well-known worldwide thanks to 2 times of UNESCO recognition in 1994 and 2000.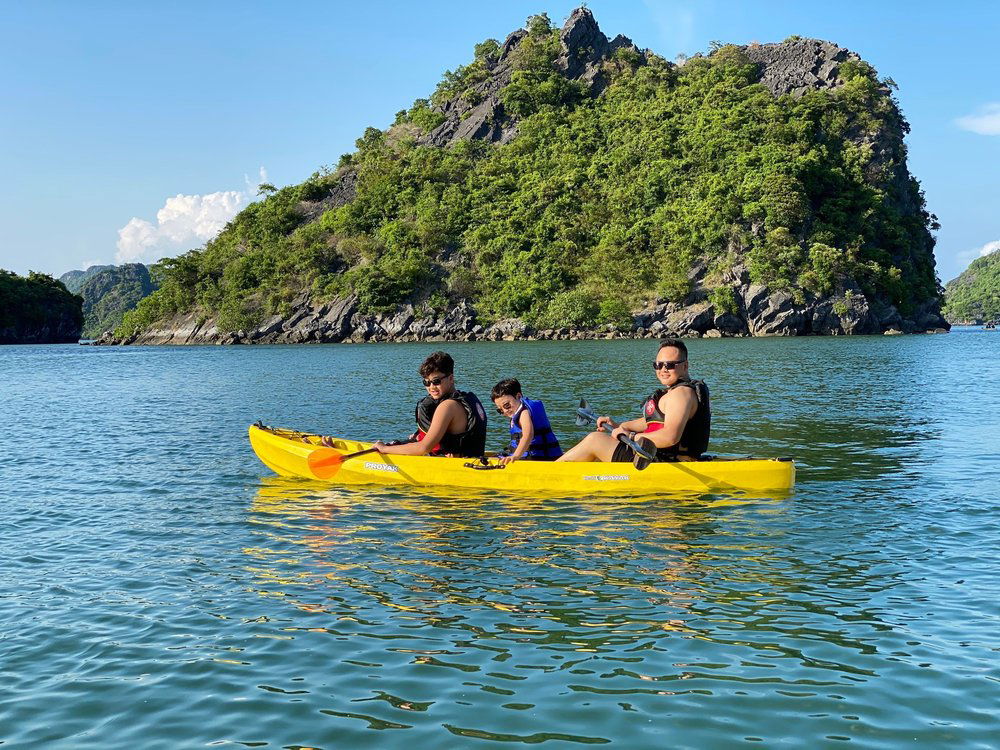 Halong Bay surely boasts plenty of things to see and things to do. Among them, joining a cruise trip is always highly recommended. Cruising is the best way to experience as much of what Halong Bay has to offer. The most popular journeys for cruising Halong Bay are 2 days/1 night and 3 days/2 nights. First-time travelers may be confused about what is better and what suits their needs the most. This article will explain more details and give you more information to make a wise decision.
What are the differences between a 2 day and 3 day cruise?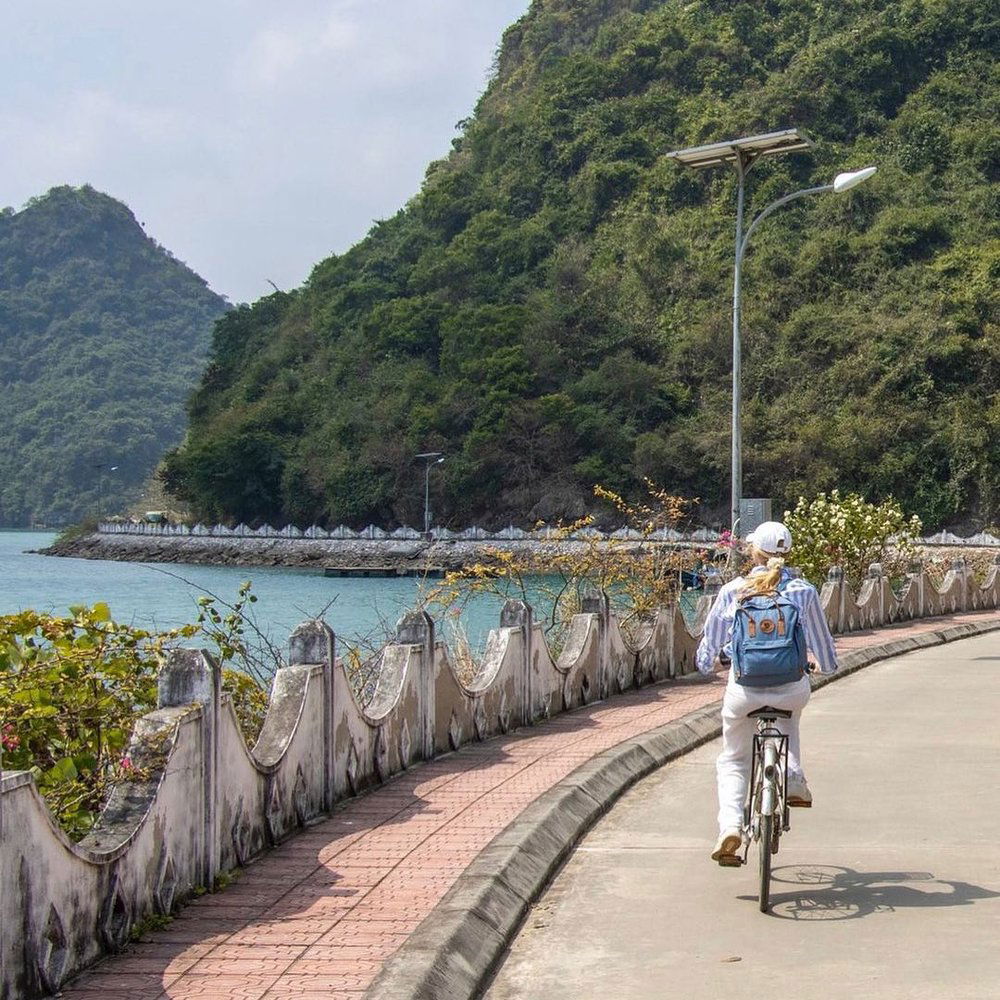 Duration
Different from a daily cruise trip that can start from the early morning or afternoon (for 4-hour duration), 2 day and 3 day cruises always depart at around 12:00 - 12:30 pm and return at 11:00 - 11:30 am the last day. Which means visitors have almost 24 hours onboard in a 2 day trip and almost 48 hours in a 3 day trip.
Facilities
Whether you choose a 2 day or 3 day cruise, the facilities on board depend on your cruise category. If it is positioned as a luxury 5-star cruise, there are more modern facilities than the lower types such as mid-level or cost-saving cruises. Budget cruises offer the most fundamental facilities such as accommodation and room amenities, a restaurant or dining area, a bar serving a number of beverages.
Mid-level cruises add some more popular facilities such as rooms with a balcony and a sitting area, a pool, or spa. Meanwhile, premium cruises include a series of unique and up-to-date facilities namely a mini golf course, infinity jacuzzi pool, pool bar, lounge, spa and sauna, gym room, library, poker and cigar club, etc.
The difference is the time to make use of these facilities. If the 2-day is filled with offboard activities and may lack downtime for onboard facilities, the 3-day provides travelers with more time to experience them in their free time.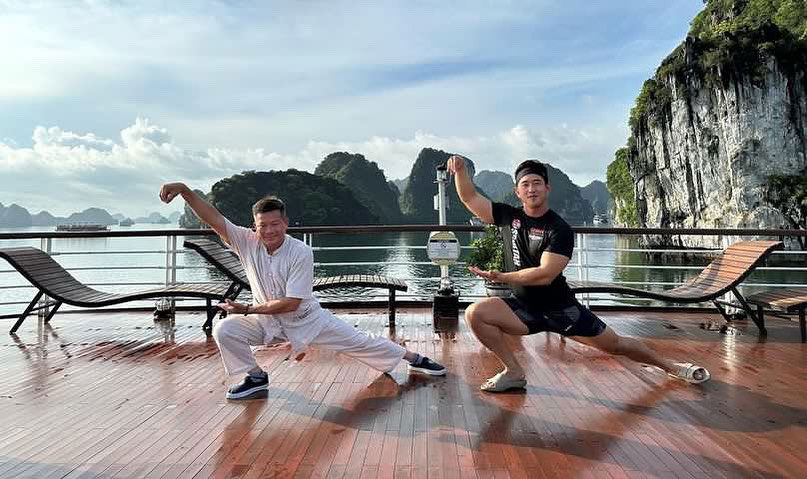 Itineraries and activities
The longer the itinerary, the more activities. Usually, 2-day itineraries will be included in the 3-day ones since a cruise always carries both 2-day and 3-day travelers. To make it most convenient, passengers will be transferred to another smaller boat to join excursions on the 2nd day and get back to the main boat in the afternoon and continue the trip. This is also one of the highlights of a 3-day trip as travelers can go to untouched and further areas that the big boat cannot access such as a sandy natural beach or lagoon.
For activities, a great diversity of activities can be found in both types of itineraries such as swimming, kayaking, climbing, boating, caving, watching sunset on sundeck, cooking traditional dishes, fishing squid, etc. However, 2 days can include a maximum of 3 excursions while 3 days include a maximum of 6. Moreover, the repeated onboard activities in the longer itinerary offer you a chance to join them again or more free time to try other facilities and services onboard.
Prices
Obviously, 2 day itineraries cost less than 3 day ones for a specific boat. That can easily be explained by the higher cost the boat has to pay such as accommodation, meals, sightseeing and entrance tickets, activities, etc. The price ranges from US$110 - 300 per person for 2 day programs and from US$220 to $600 per person for 3 day programs.
However, since cruises are categorized in different levels with different price ranges, travelers can find a 3 day cruise at a very affordable price or even an equal price as a 2-day luxury cruise. Setting a budget will be handy while you look for and decide on a 2-day or 3-day cruise in Halong Bay.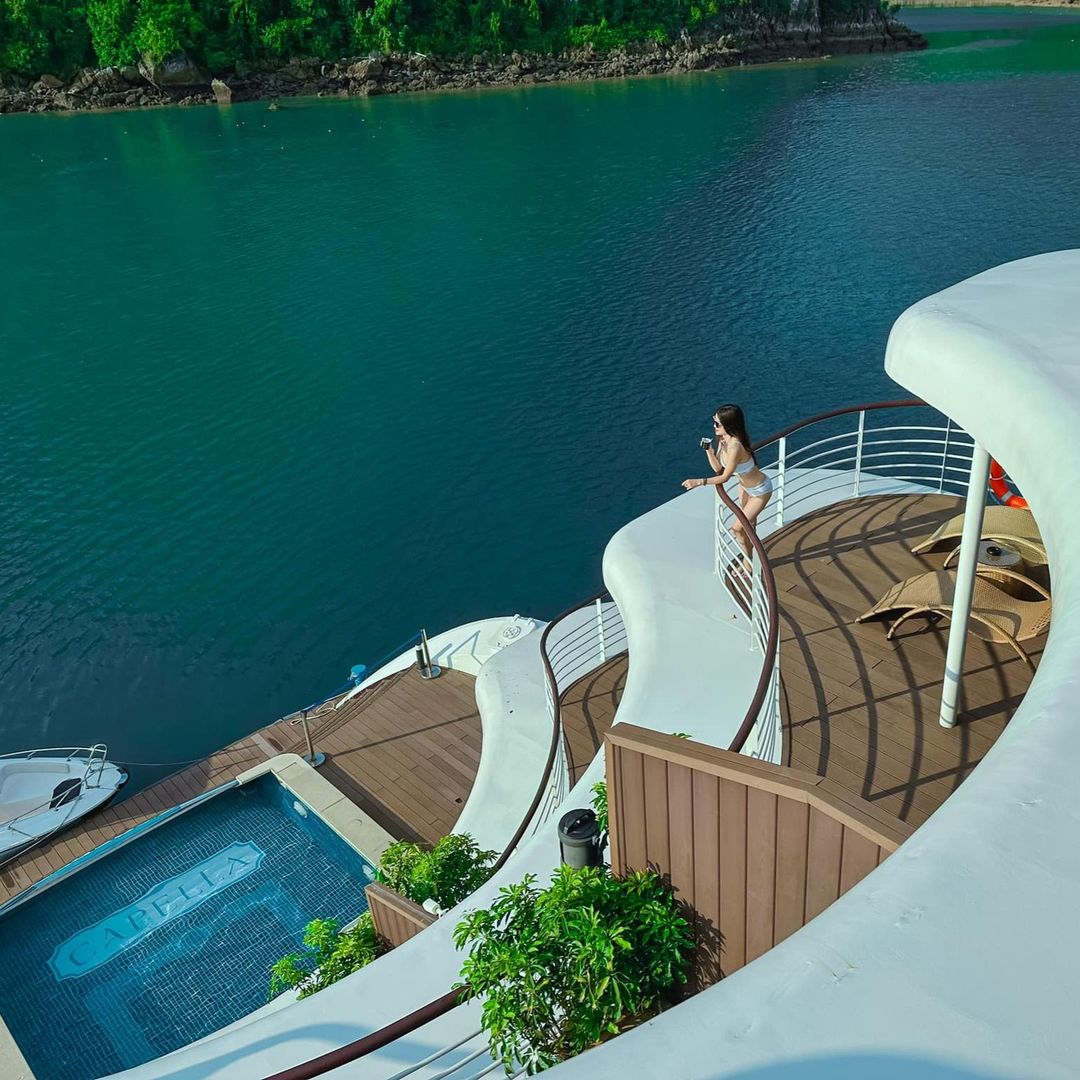 Pros and Cons of 2 day and 3 day cruises
 

2-day cruises

3-day cruises

Pros

The most common duration: not quick as day cruises, not long as 3-day
Reasonable price
Varied experience: both onboard and offboard activities
Less rushed than day cruises and be able to watch Halong Bay from morning to night.

More excursions and experience
Unique experience, especially on the day boat: a few passengers, isolated and pristine attractions, more privacy.
Long enough to both join activities and relax and experience onboard facilities and services.
Repeated onboard activities: Option to join on the first or the second night.
More diverse culinary experiences.

Cons

Lack of resting time between activities.
Visit 2 - 3 most famous and crowded attractions.

Less favorable due to long time and higher price.
Those who like to experience the most may not like repeated onboard activities.
Transfer to a small boat on the day cruise on the second day and no access to the private cabin until late afternoon. 
Conclusions
To conclude, you may see both advantages and disadvantages of 2-day and 3-day cruises. With a series of specular landscapes and values that Halong Bay offers, the longer duration could be the best choice. However, if the price and allowed time need to be taken into account, the 2-day cruises are totally fine. The best itinerary should be the one that matches your needs and preferences the most!