It may surprise you to learn that Halong bay is widely regarded as one of the world's cradles of mankind. Several ancient civilizations had their genesis in the area, going as far back as to 3.500-5.000 years ago.
Archaeological Discoveries
In 1937 a Vietnamese local going by the name of Vu Xuan Tao accidentally found a stone axe on Ngoc Vung Island, which stimulated much enthusiasm from French archaeologists.
23 years later, in 1960 the archaeologists discovered remnants of various rock and bronze instruments created during the time of the Hung Kings. Since this valuable discovery, extensive research has been carried out across numerous sites in the area.
Over time, many traces of ancient cultures have been uncovered, such as ceramics, stone jewelry, a complicated system of primitive caves and a variety of sophisticated rock tools. Many of these artifacts were dated back to the New Stone Age and their discovery continued to attract archaeology enthusiasts from all over the globe.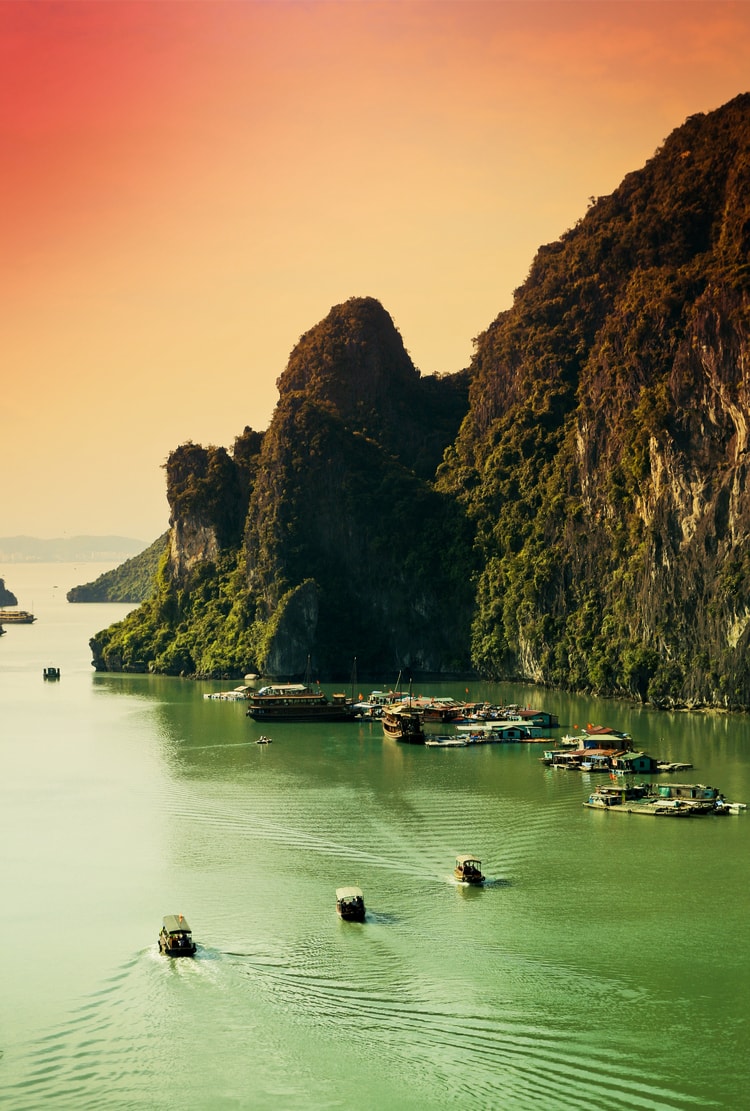 Ancient people lived in Halong bay back in 3-5000 years ago.
Ancient Civilizations
The artifacts found in Halong Bay proved that similar to many other ancient civilizations, the Halong people used their tools for farming, hunting, and fishing. Of those tools, the hand ax, in particular, played a critical role in the lives of the original inhabitants of Halong Bay as it had so many uses (cutting, skinning, scavenging, etc). To this day, the ax is considered to be a symbol of the ancient people of Halong. Also, an important aspect of Halong archaeological heritage lies in its ceramic products. A ceramic turntable was used by the Halong people to create unique and diverse pottery products. The local people were very proud of the ceramic products they would create as it would contribute to their own unique identity, separating themselves from different cultures present in neighboring areas.
Today, most of Halong's 1969 islands and islets are uninhabited. Less than 2000 people occupy Halong Bay, forming four prominent fishing communities housed by floating villages and fed by local fishermen. Life in Halong Bay is naturally centered around the sea and locals live a basic way of life, following the traditions their families have honored for generations.
Sources:
Questions and Answers
(0)
Be the first to ask a question on this page
READ THIS NEXT
Vietnamese New Year is known as Tet, Tet Nguyen Dan, or Lunar New Year in Vietnam. It is the most …
Read more
Hanoi Old Quarter has long been known as the historical and cultural hub in the heart of Hanoi Capital.
Read more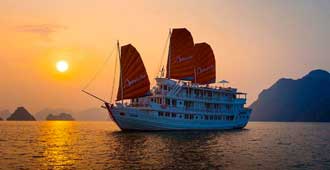 Discover the charming and exotic landscapes of Halong bay on an all-inclusive luxury cruise!
Meet local experts
Need to create your own Halong bay trip?
Call us now: +84 987 24 6600 (Whatsapp)
Customize Your Tour
QUESTION FORUM:
Halong Bay: Questions