A Guide to Ngoc Vung Island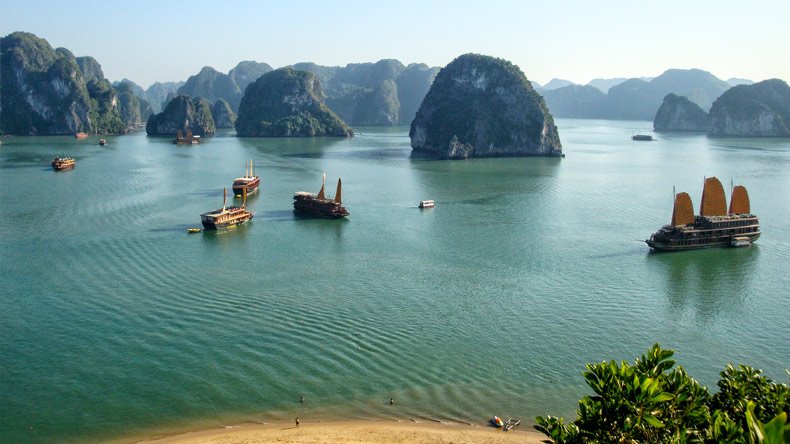 Legend
Ngoc Vung Island translates to 'Luminescent Pearl Island' in English. The island earned its name as, according to local tales, a rare and cherished species of pearl was once found in the waters surrounding Ngoc Vung Island. As the tale goes, at one point the number of pearl oysters were so many that the seas were lit up by the light of the pearls.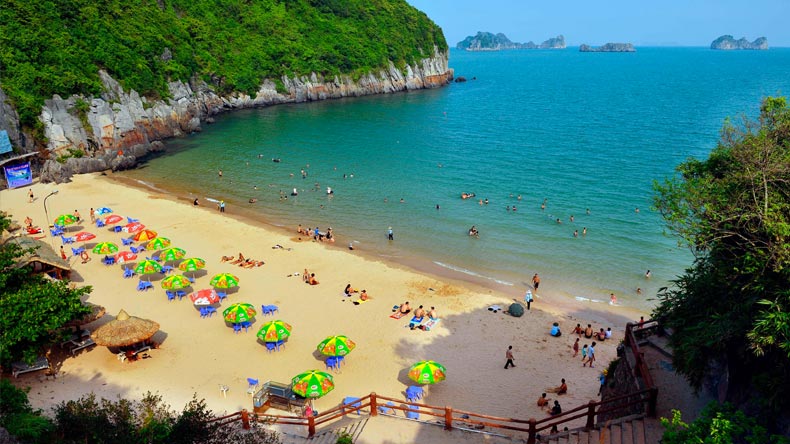 A beautiful beach in Ngoc Vung Island (Photo: Tapchidulich.net.vn)

Location
Ngoc Vung island is about 34 kilometers from Bai Chay and its main features include a mountain, Van Xuan Mountain, and 2 kilometers of white sandy beaches. The absolute best way to explore all that Ngoc Vung has to offer is by bicycle. Visitors can cycle around the crescent-shaped island in no time at all and view the local way of living. For those who wish to stay the night, there are two hotels for you to choose from.
Ngoc Vung Island from Above (Photo: Kenhhomestay.com)

Residents of Ngoc Vung live mainly by fishing and pearl farming. While visiting Ngoc Vung it is highly recommended to make the most of island life and sample the local fresh seafood which is caught daily by local fishermen.