As one of the tourism hotspots of Vietnam, Halong Bay is becoming more sensitive to the need for sustainable tourism.
The most important idea when it comes to sustainable tourism is to leave a positive impact on the environment that you visit. This involves the wildlife, landscape, and local people as well, and means using local transportation, buying from local shops, eating the local food and being mindful of parting with your waste.
Community-based tourism
One of the most effective ways that Halong Bay has implemented sustainable tourism is through community-based sustainable tourism.
Community-based sustainable tourism means that the local population invites tourists to come and visit their respective communities. The locals earn money by selling their products and offering their services to the people visiting their villages. This kind of community-based tourism allows tourists to go and explore more of the local environment and have a more intimate and authentic experience.
Community-based tourism enables visitors to see aspects of local life that they wouldn't normally see, like customary rituals, wildlife, and the local traditional way of life. Because of these special experiences, the community becomes more aware of both the social and commercial value of their cultural heritage. Through this, the community can be preserved and locals can make a good living. Local government and tourist agents in Halong Bay are in the process of developing sustainable tourism.
Sustainable Activities
One Halong Bay's most popular activities when it comes to sustainable tourism is a visit to the floating villages. Various tourist organizations offer trips to these villages where tourists are immersed in the local way of life. You will be able to experience what it's like to be a fisherman in one of the floating villages in Halong Bay. It's even possible to do everyday chores and share a meal with the locals at the end of the day. Vung Vieng and Cua Van are the most popular destinations and a trip usually lasts a day.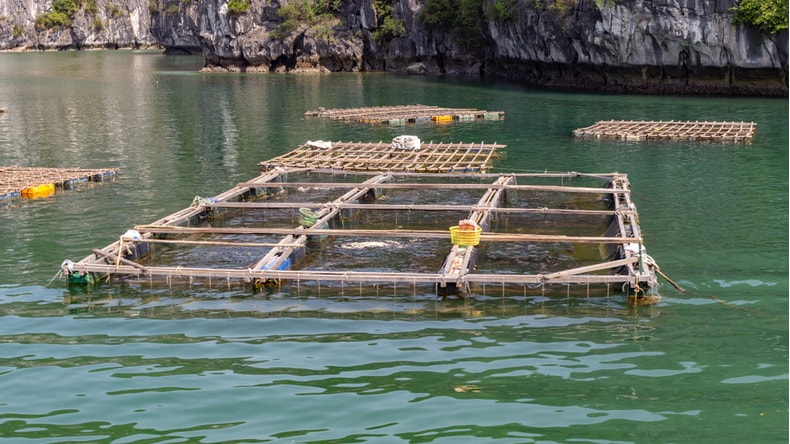 Floating fishing village in Halong bay.

Plan Your Own Sustainable Trip
These trips are completely customizable and don't necessarily require a booking through a travel agent. When you decide to plan an entire trip yourself, just make sure to let the hotel or ship you're staying at know about your plans so they can assist you where necessary. They can offer transportation and translation and make contact for you with one of the villages.
Sources:
Questions and Answers
(0)
Be the first to ask a question on this page
READ THIS NEXT
Vietnamese New Year is known as Tet, Tet Nguyen Dan, or Lunar New Year in Vietnam. It is the most …
Read more
Hanoi Old Quarter has long been known as the historical and cultural hub in the heart of Hanoi Capital.
Read more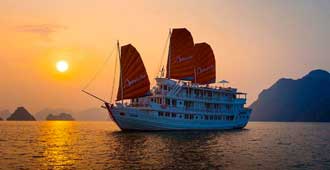 Discover the charming and exotic landscapes of Halong bay on an all-inclusive luxury cruise!
Meet local experts
Need to create your own Halong bay trip?
Call us now: +84 987 24 6600 (Whatsapp)
Customize Your Tour
QUESTION FORUM:
Halong Bay: Questions