Quang Ninh Museum and Library
Designed by Spanish architect Salavador Perez Arroyo, another must-visit in Halong is the Quang Ninh Museum. It is part of a collection of museums located in the Hong Hai ward in Halong City.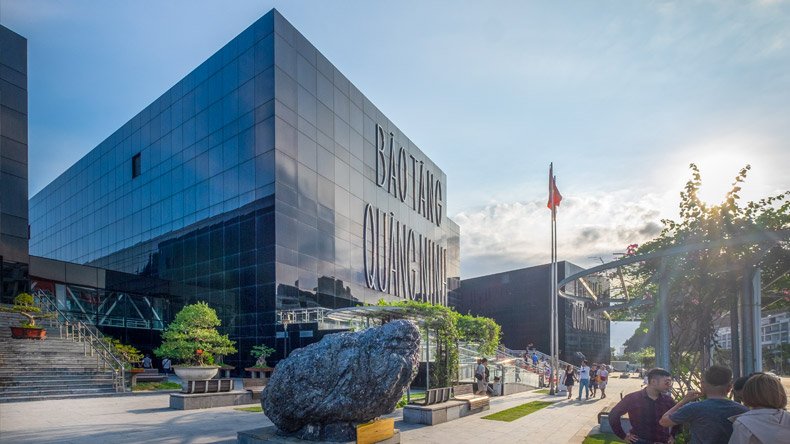 IN A NUTSHELL
Area: The entire area of the museum is as large as 15,000m2.
Traffic: The museum attracts about 10,000 visitors a day.
Price: 40,000VND/adult, 10,000VND/child.
Apart from exploring Halong Bay, Halong City also has many interesting stops for you to explore, typically Quang Ninh Museum. Since its operation, the museum has received over 50.000 visits both locally and internationally. Beyond a biased perception as museums are boring and theoretical, a plethora number of unique features have contributed to Quang Ninh Museum's attractiveness. Below is a comprehensive guide with essential information for you to know before visiting Quang Ninh Museum.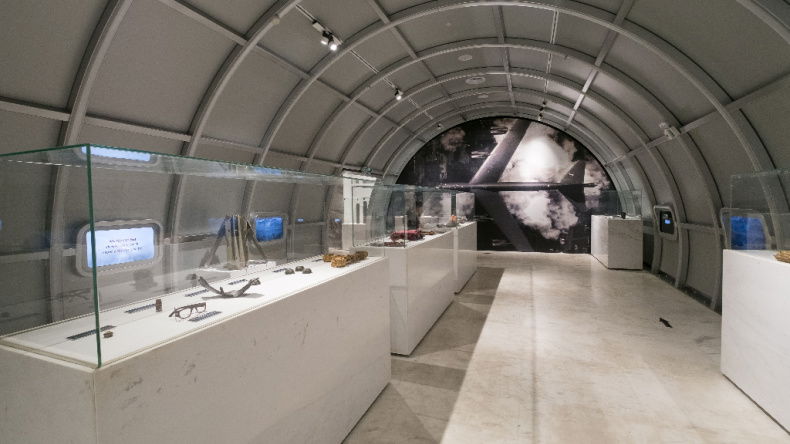 Photo: Shutterstock (Inside of Quang Ninh Museum) 
Top reasons to visit Quang Ninh Museum
Quang Ninh Museum is the iconic construction of Quang Ninh Province, the renowned coal land in northern Vietnam.
It boasts one-of-a-kind contemporary architecture, designed by Spanish architect Salvador Perez Arroyo. The museum's design takes inspiration from the image of coal - the primary mineral feature of Quang Ninh Province. 
This is a must-visit and check-in spot in Halong City with an exquisite exterior. The entire block is carved with dark glass making it look like a giant mirror.
The museum showcases impressive exhibits on Vietnamese, especially Quang Ninh inhabitants' culture, history, and nature over many years.
Location
Quang Ninh Museum is situated on Tran Quoc Nghien Street, Tuan Chau Ward, Halong City, Quang Ninh Province. This favorable location is in the proximity of the 30/10 square, other famous attractions and modern amenities. Therefore, your trip would be more enticing with cultural-oriented values and fun-filled entertainment.
How to get to Quang Ninh Museum
Located on Tran Quoc Nghien Street, one of the most beautiful and longest coast roads in the north of Vietnam, Quang Ninh Museum is only 7.1 km from the city center to the east. Thus, it takes only 10 minutes to drive by motorbike or car to the museum. From Halong city center, you can easily follow Highway 18 then turn right to Tran Hung Dao Street and Tran Quoc Nghien Street is on your left.
Location information
| | | |
| --- | --- | --- |
| Location | Distance | Travel time |
| Halong city | 7.1km | 10 minutes (by taxi) |
| Tuan Chau Island | 20.1km | 29 minutes (by taxi) |
| Van Don International Airport | 51km | 54 minutes (by taxi) |
| Hai Phong | 53km | 1 hour 2 minutes (by bus) |
| Hanoi | 159km | 2 hours 10 mintues (by bus) |
Things to do in Quang Ninh Museum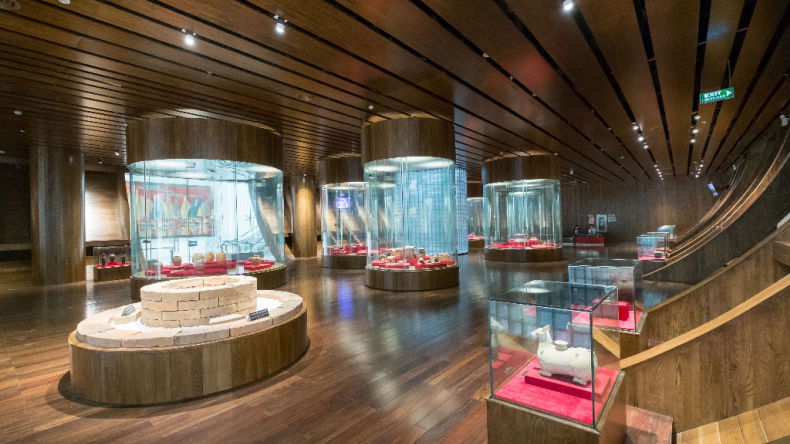 Photo: Shutterstock
1. Check-in at Quang Ninh Museum's Gate
Without a doubt, Quang Ninh Museum impresses you at first glance. Its outdoor area is outstanding with a giant black mirror and the name "Bao Tang Quang Ninh" designed in a simple, contemporary style. You should not miss a chance to take stunning photos of this iconic building before entering the interior.
2. Contemplate second-to-none exhibitions and delve into local history and culture
A stark contrast to its dark outlook, the museum's interior has a white, simple background. Quang Ninh Museum comprises three floors with separate functions:
The first floor showcases an extensive exhibition of the sea and nature. You can also take photos of a sailboat model and a giant whale skeleton.
The second floor is a haven of artifacts, and archeological objects witnessing the ups and downs of Quang Ninh's history as far as prehistoric times. There is also evidence of the resistant war of local people against French invaders. 
The third floor presents the coal mining industry with valuable historical documents of the province's developments and achievements.
3. Discover the surrounding area
Once you finished a quick cultural tour around Quang Ninh Museum, it is time for integrating the local life. The museum is a short distance from Halong Dolphin Palace, Vincom Halong Center, and Bai Tho Mountain where you can go shopping and experience entertainment activities.
Opening hours and ticket price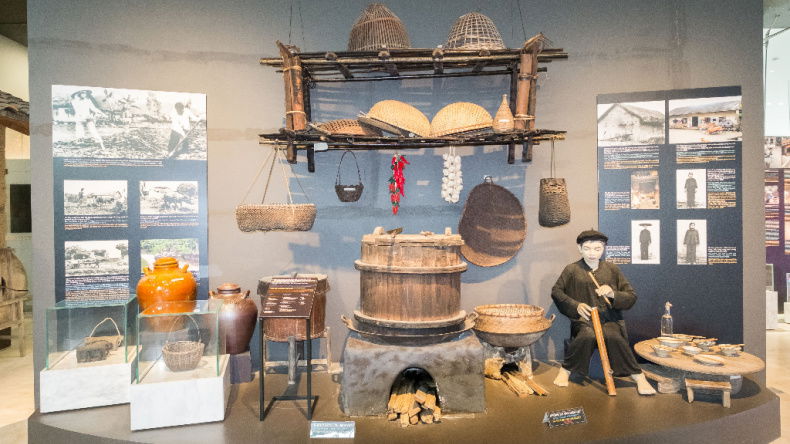 Photo: Shutterstock

Opening Times: Opening times are Tuesday to Sunday from 8 a.m. to 5 p.m.
Entrance Fees: The ticket is 40.000 VND/adult as of July 2019. Discounts are offered for students (15.000 VND) and children (10.000 VND). 
Tips: You can easily buy tickets at the ticket counter at the main entrance. 
Extra tips
The museum opens daily except for the last Monday of the month.
The museum has multilingual tour guides who can speak Vietnamese, English, and Chinese.
Be careful and do not damage any artifacts since you would have to compensate.
Smoking is not allowed.
Services like taking photos, watching traditional music shows, and renting clothes are charged.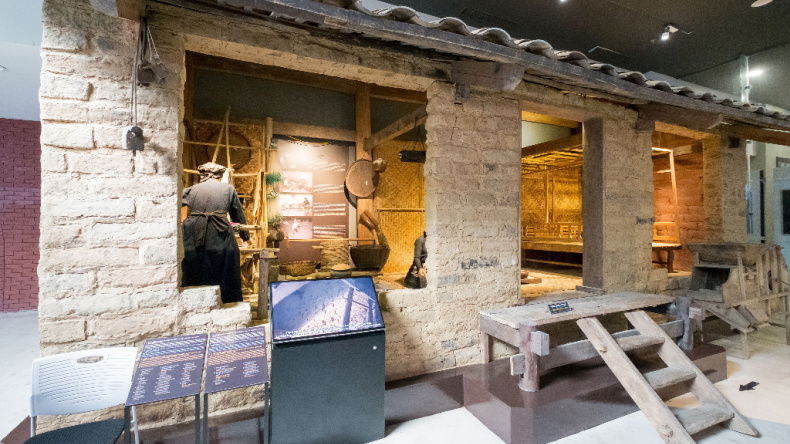 Information:

Opening Times: Opening times are Tuesday to Sunday from 8 a.m. to 5 p.m.

Entrance Fees: Tickets are 40.000 VND as of September 2022. Discounts are offered for students and children.

Address: Trần Quốc Nghiễn, Tuần Châu, Thành phố Hạ Long, Quảng Ninh (Maps and directions)

Website: http://www.baotangquangninh.vn/