About 32 miles (50 kilometers) out of Halong Bay, you find one of the most profoundly beautiful and important mountains in Vietnam: Yen Tu Mountain, which has been a center of Buddhist teachings since at least the 13th century.
Marvelous views
Once at the top of the mountain you'll be rewarded with marvelous panoramic views and beautiful scenery. There is also the Bronze Pagoda. Be sure to check the weather reports as cloudy and rainy weather can make your climb harder and obstruct your views.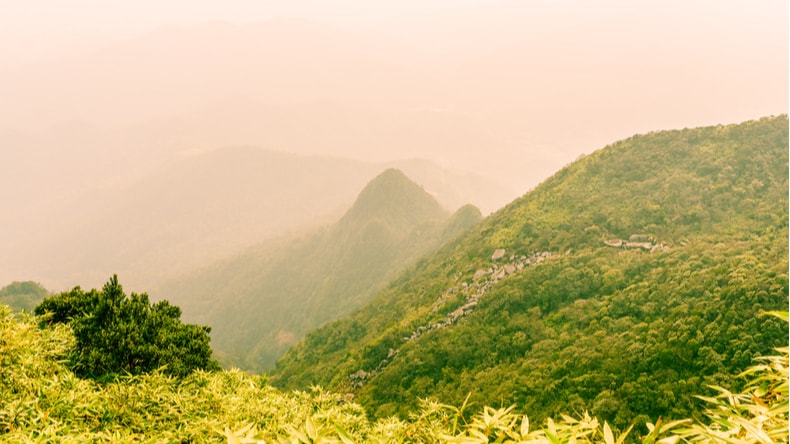 Stunning landscapes on top of Yen Tu mountain!
Going to Yen Tu mountain from Halong Bay and back should take you about 6 hours but the trip is highly recommended for people who are staying in the area a bit longer and are out to explore the entire region!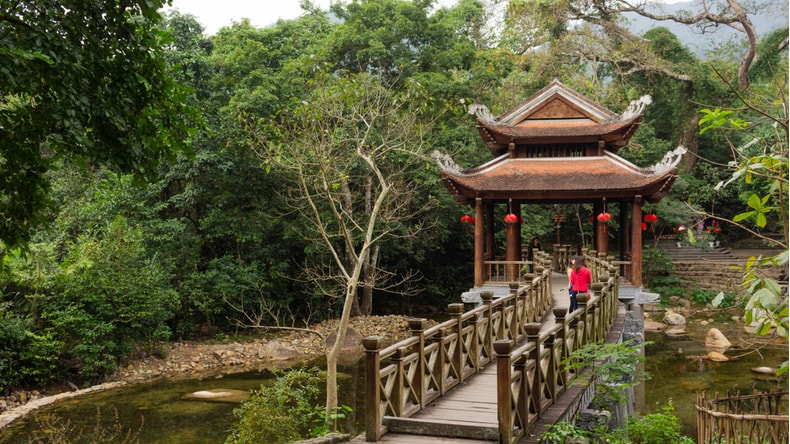 How to Get There
Shuttle Bus - It is possible to take a shuttle bus from all the way from Hanoi or Halong City to Yen Tu Mountain. You must tell the driver that your destination is Yen Tu Mountain, he will then drop you off at Trinh Temple which is some of the way up the mountain. From Trinh Temple, you can take a taxi to the peak or hike if you are in good fitness.
Motorbike - It's possible to rent a motorbike in Hanoi or Halong City for as little as 90.000 VND per day and drive to Yen Tu Mountain from anywhere using a GPS system.
How to Get Up the Mountain
By Cable Car - The cable car is the easiest way to travel up the mountain. You can take a cable car halfway up the mountain, and then after a short hike there is a second cable car that takes you to the top.
By Foot - The other option, hiking, is a little more strenuous and not recommended for people who are a bit older and/or get fatigued easily. It takes about 3.5 hours to get to the top. As there are stairs going to the top, it's a pretty straight forward climb.
Last updated: Sept 05, 2019
Questions and Answers
(0)
Be the first to ask a question on this page
READ THIS NEXT
With an extensive list of recreational amenities, Sun World Halong Complex has become a must-go attraction for tourists to Halong …
Read more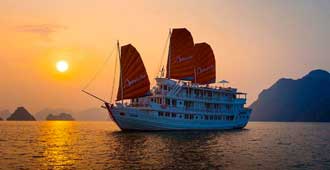 Discover the charming and exotic landscapes of Halong bay on an all-inclusive luxury cruise!
Meet local experts
Need to create your own Halong bay trip?
Call us now: +84 354 64 1421 (Whatsapp)
Customize Your Tour
QUESTION FORUM:
Halong Bay: Questions