Me Cung Cave - A Guide To The Oldest Cave in Halong Bay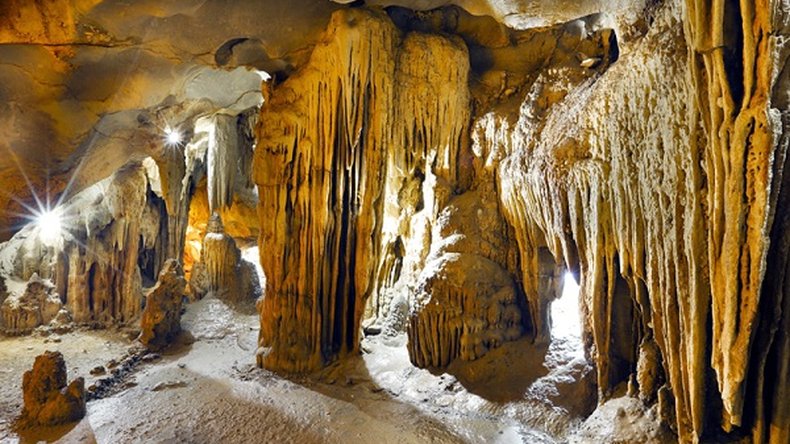 Location
Located about 2 kilometers southwest of Ti Top beach, this cave can be found on Lom Bo island. This cave is believed to be one of the oldest caves in Halong Bay with archaeological evidence of life dating back 7000 to 10000 years ago. The cave is about 25 meters high on top of the island and about 100 meters long.
Narrowest cave
Me Cung Cave (or Maze in English) is one of the narrowest caves in Halong Bay. The entrance of the cave is a very tight opening which only allows one person to enter at a time. The chambers are quite narrow and small but can also be described as classy and elegant. It's a very complex structure comprising of many levels and chambers.
Making your way through the cave you might notice a faint light in the distance signaling that the exit is near. As you exit the cave you'll find some stones that form stairs which can be a bit rough to climb. Once you get to the top you'll be rewarded with a splendid view as a large lake (Me Cung lake) emerges surrounded by picturesque mountains. Right next to the lake an area called the "royal garden" can be found which is home to many old trees.
To serve tourists, the cave has recently been renovated. All historic and scientific sights have been preserved in this renovation.