Trinh Nu Cave: A Guide To The "Virgin Cave"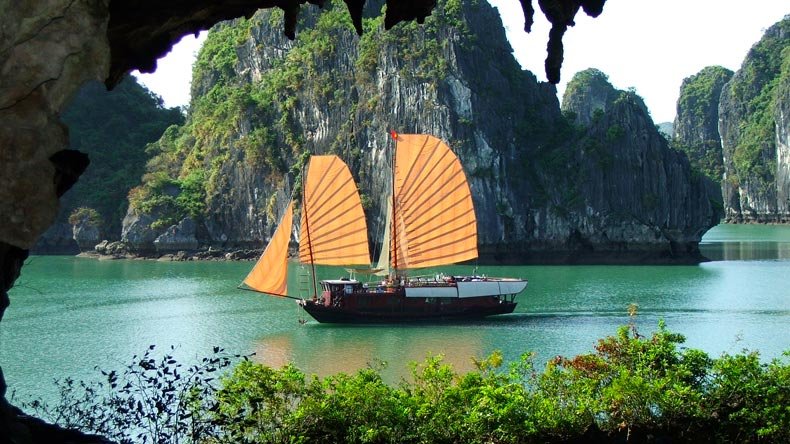 Location
Trinh Nu Cave is found east of Bo Hon Island, 15 km south of Bai Chay beach and 3 km from Sung Sot Cave. In English, it's sometimes called "Virgin Cave" and is considered by locals to be the heart of Halong Bay's love story due to the romantic legend that it's associated with.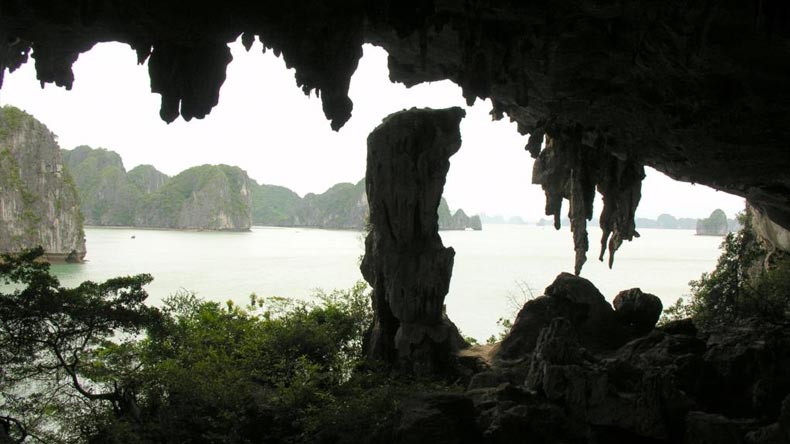 Trinh Nu Cave (Photo: wiki-travel.com.vn)

A legend
Legend says that long ago the beautiful fisherman's daughter was propositioned by their rich landlord to become his concubine. The daughter refused as she was already engaged to be married, to which the enraged landlord exiled the fisherman's daughter from his land to a remote island.
The girl's fiance was away at sea catching fish to earn money for their wedding, but he heard of his love's exile and began to search for her throughout Halong Bay. Unfortunately, his boat was destroyed by a severe storm; he clung onto debris and drifted to the island where his love had been languishing in her exile.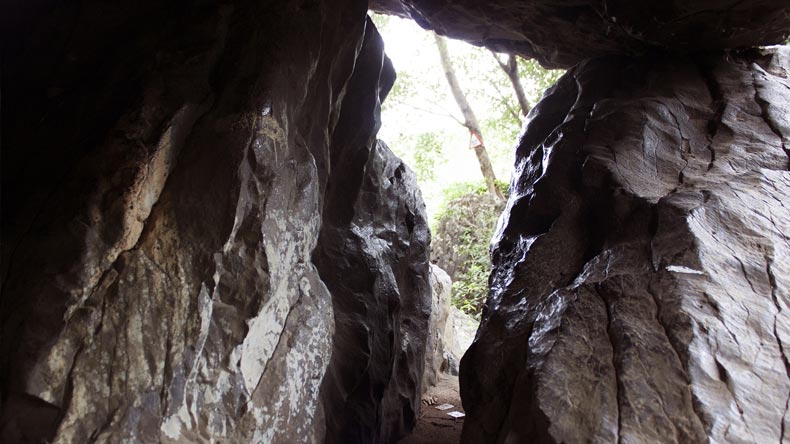 Photo: Coffeetour.com.vn
The fiance took refuge in a cave and spotted his love in the mouth of an opposite cave; he called to her but his shouts were carried away by the wind. He used a rock to bang against the cliffs to attract her attention but he was too late, she had already been petrified from fear and turned to stone. The fiance did not know this so he continued to bang the rock until his hands bled and he eventually turned to stone too.
Visitors to Trinh Nu Cave will see a stone figure in the middle of the cave, looking out to the sea in hope and desperation, this is the fisherman's daughter. In the opposite Trong Cave, there is the stone figure of her lost lover. Although Trinh Nu's legend is tragic, the surrounding area is beautiful and after exploring the cave tourists can enjoy the pristine Trinh Nu beach with its clear green waters and calming scenery.