Ba Trai Dao Islet: A Guide to The "Three Peaches" Islet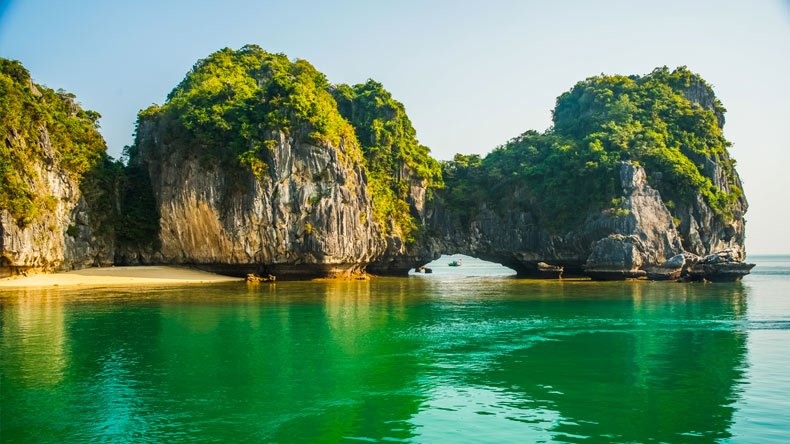 Ba Trai Dao is located close to Cat Ba Island in the southeast of Halong Bay, an area called Lan Ha Bay. 'Ba Trai Dao' translates to 'Three Peaches' in English and is a clear reference to the fact that the three small islets resemble three peaches.
A romantic legend surrounds the origin of Ba Trai Dao Islet - according to the tale, there was once a fairy who was in love with a fisherman and wished him to be immortal like she was. To give him immortality she stole three peaches from heaven to give to him, but God noticed the peaches were missing and turned them into stone to punish the fairy.
Within Halong Bay, Ba Trai Dao is known as the perfect location for kayaking and swimming as it is very secluded and lies near a serene beach where people can set up camp while they enjoy the area. This beach is known as Ba Trai Dao Beach and is accessible for swimming for around 2 or 3 hours a day, depending on the tides.