4 Days Hanoi - Halong Bay - Ninh Binh Itinerary
This mini itinerary will give you plenty to see and do in four days around Northern Vietnam. Take in the historic charm of Hanoi before seeing the spectacular limestone karsts of Halong Bay and Ninh Binh.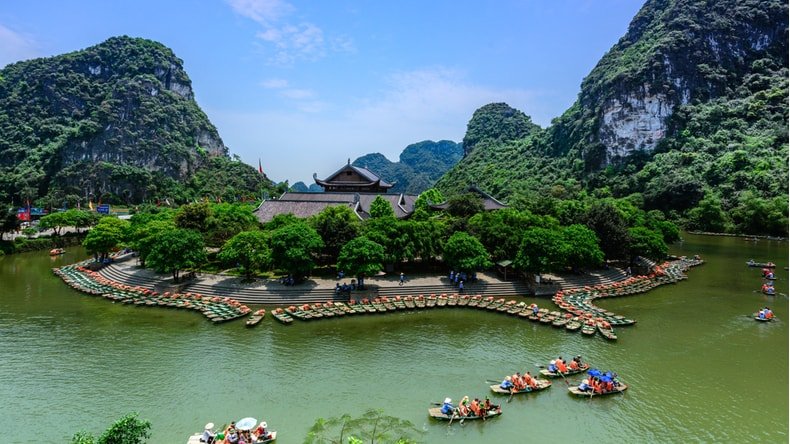 IN A NUTSHELL
Explore Hanoi's highlights for one day.
Head to Halong Bay on day two for an overnight cruise.
Return to Hanoi and enjoy an evening by Turtle Lake.
Take a day-trip to Ninh Binh.
Day 1: Hanoi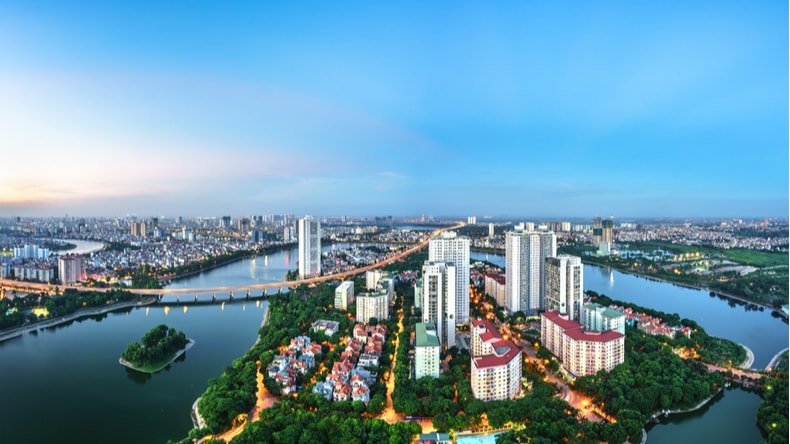 8:00 - 8:30: Set off from your hotel and visit Tran Quoc Pagoda, the oldest Buddhist pagoda in Hanoi, located in the West Lake area.
9:45: Walk to Ho Chi Minh's Mausoleum in Ba Dinh, pick up a local Vietnamese breakfast on the way.
11:15: Next, visit the One Pillar Pagoda.
12:00: Have lunch in a nearby restaurant.
13:30: After lunch, head to the Temple of Literature, the oldest university in Vietnam.
15:00: Go to Hoan Kiem Lake, spend some time walking around the lake, looking into the shops, cafes and patisseries.
17:00: Go back to the hotel and freshen up for dinner.
18:30: Wander around the Old Quarter, find somewhere local for dinner.
20:00: Return to hotel to relax for the evening.
Recommended stay: Bonsella hotel(3 star, 2,100,00 VND/night) and Hanoi Pearl Hotel (4 star, 1,200,000 VND/night)
Day 2: Hanoi to Halong Bay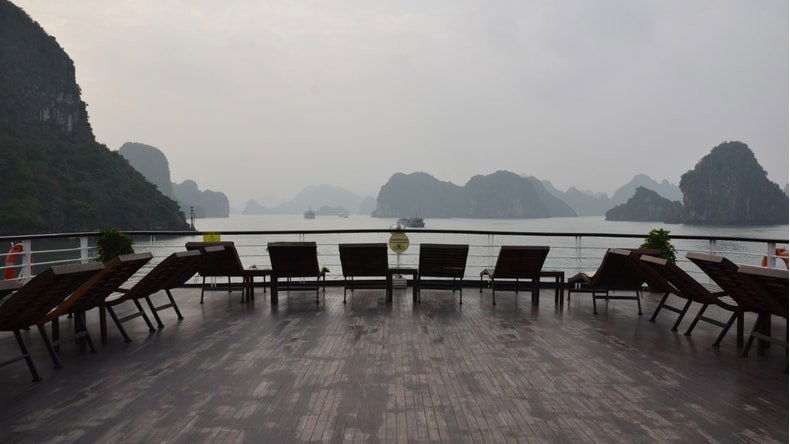 8:00 - 8:30: Grab a quick Banh Mi for breakfast and board a shuttle bus heading for Halong Bay.
12:15 - 13:00: Arrive at Halong Bay ferry port, check-in, enjoy some welcome drinks and board your cruise boat.
13:00: Enjoy a set-menu lunch onboard.
14:00: Visit Sung Sot Cave, one of the most famous and beautiful caves in Halong Bay.
15:00: Visit Titop Island, where you can swim and sunbathe, explore the island, or go kayaking around the coast to Bo Nau Cave.
16:30: Go back to the boat and get ready for a sunset dinner.
17:30: Have a relaxing dinner and join in with some evening activities such as squid fishing!
Recommended cruises: Glory Legend Cruise, Paradise Cruise and Aphrodite Cruises (Aphrodite cruise is 5-star rated for its onboard meals). If you want to have shorter transfer time, then Orchid cruise and Peony cruise are great options as they depart from Got pier which is about 1.5 hours from Hanoi.
Day 3: Halong Bay to Hanoi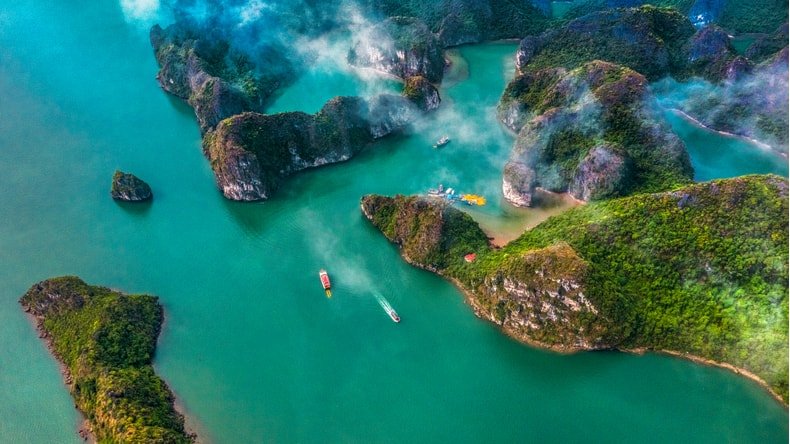 07:30: Wake up and enjoy breakfast on board the ship.
09:00: Visit the Ba Ham Lake in bamboo boats. Ba Ham lake is hidden by mountains and only accessible by small boat.
10:30: Enjoy your last views of Halong Bay as the ship returns to the dock. Take photos and remember the limestone karsts and emerald waters.
12:00: Head back to Hanoi by shuttle bus.
16:30: Return to your Hanoi hotel and relax for the evening.
19:00: Have dinner in one of the excellent restaurants overlooking Hoan Kiem lake.
Recommended restaurants near Hoan Kiem lake: Bun Cha Dac Kim (1 Hang Manh Street) and Cau Go Restaurant (07 Dinh Tien Hoang, Hoan Kiem).
Day 4: Hanoi to Ninh Binh to Hanoi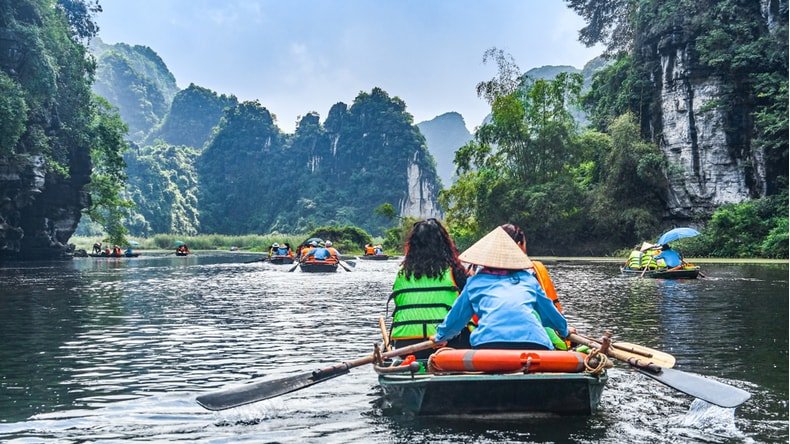 8:00 - 8:30: Depart Hanoi and head for Ninh Binh on a private shuttle bus.
11:00: Before arriving in Ninh Binh, visit Bai Dinh Pagoda, an impressive complex of Buddhist temples with towering Buddha statues.
12:30: Arrive in Ninh Binh and head towards the Trang An area. Check into hotel.
13:00: Explore Trang An and find a restaurant where you can have lunch.
14:30: Take a local boat tour of the Trang An mountains. Admire the spectacular scenery which is like Halong Bay inland!
15:30: After the boat tour you can hire bicycles and cycle around Ninh Binh's beautiful rice paddies.
16:30: Get back on board your shuttle bus and return to Hanoi.
Ninh Binh is 90 km away from Hanoi and it takes about 1.5 hours of travel time via Hanoi-Ninh Binh highway!