Halong Bay 2 Days Itinerary For First-Timers
Planning a trip to Halong but still hasn't decided where to go yet? You should surely know that there are a bunch of great things to do in Halong apart from cruising.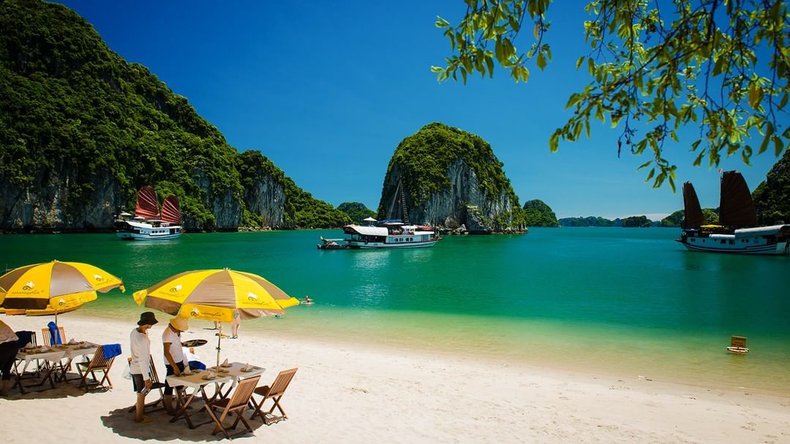 From beautiful sightseeing spots to mighty mountain ranges, modern amusement complex, and traditional pagodas, Halong has it all. Thus, the article below will suggest several interesting itineraries for 2 days exploring the best parts of Halong.
Option 1: Hotel + day cruise (4-8 hour day cruise)
Day 1
Morning
From Hanoi, it takes you around 3 – 4 hours to arrive in Halong City. From distance, you can already see giant limestone formations rising above jade-green waters and enticing natural landscapes of the UNESCO-listed Halong Bay.
Afternoon
Check-in your hotel in Halong City and spend a little amount of time resting. In the afternoon, you can either choose to relax and take a dip under the cool water of the man-made Bai Chay Beach or free to take part in fun-filled activities in the Sunworld Halong Park.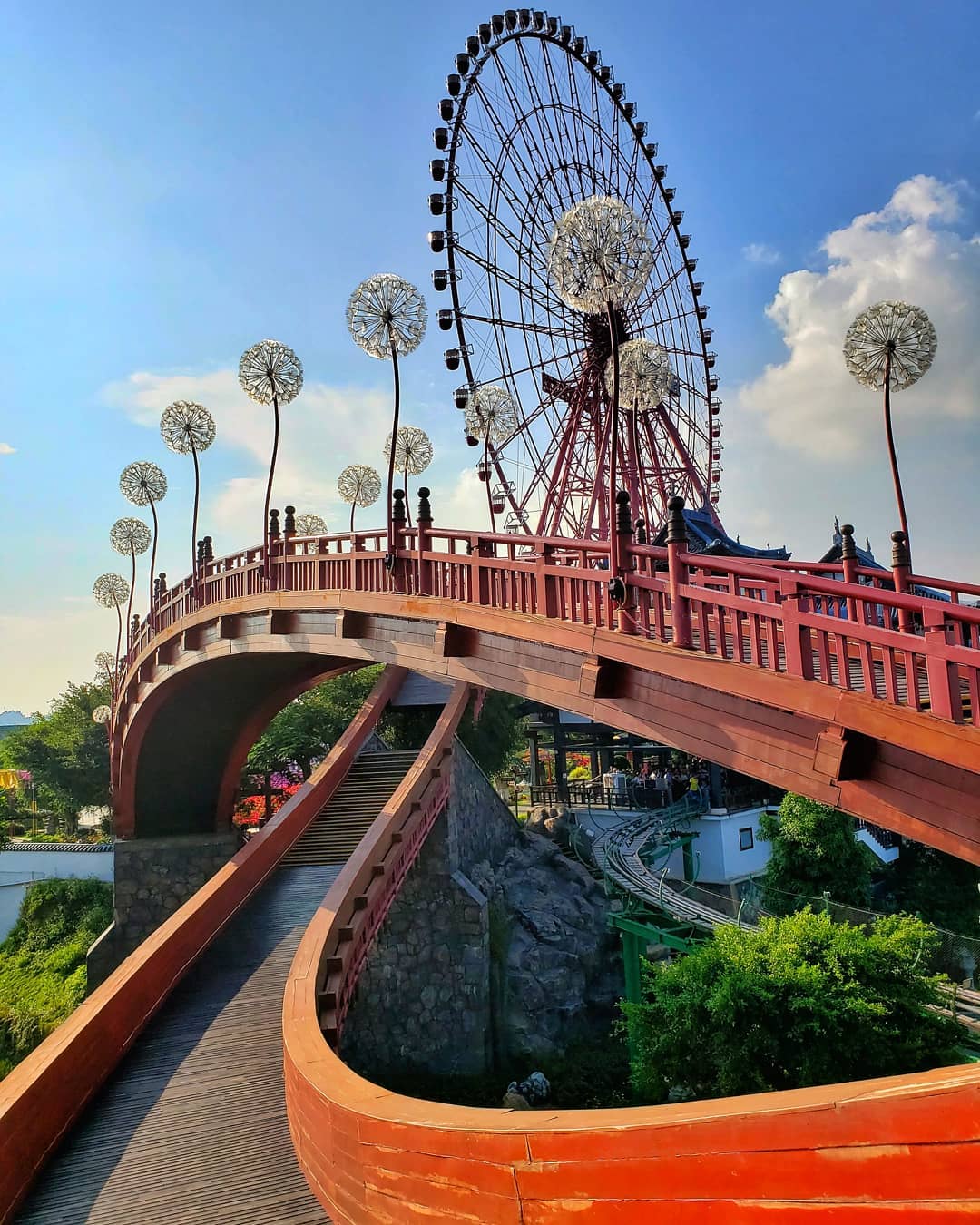 Photo: @xriddick13 - Sun World Halong Park 
Evening
From 6:00 pm onward, this is the most fantastic time for you to enjoy specialties and go shopping in the Halong night market. Wandering through a hundred of stalls, you can not only find great foods, especially grilled seafood but also souvenirs, handicrafts, and high-class items.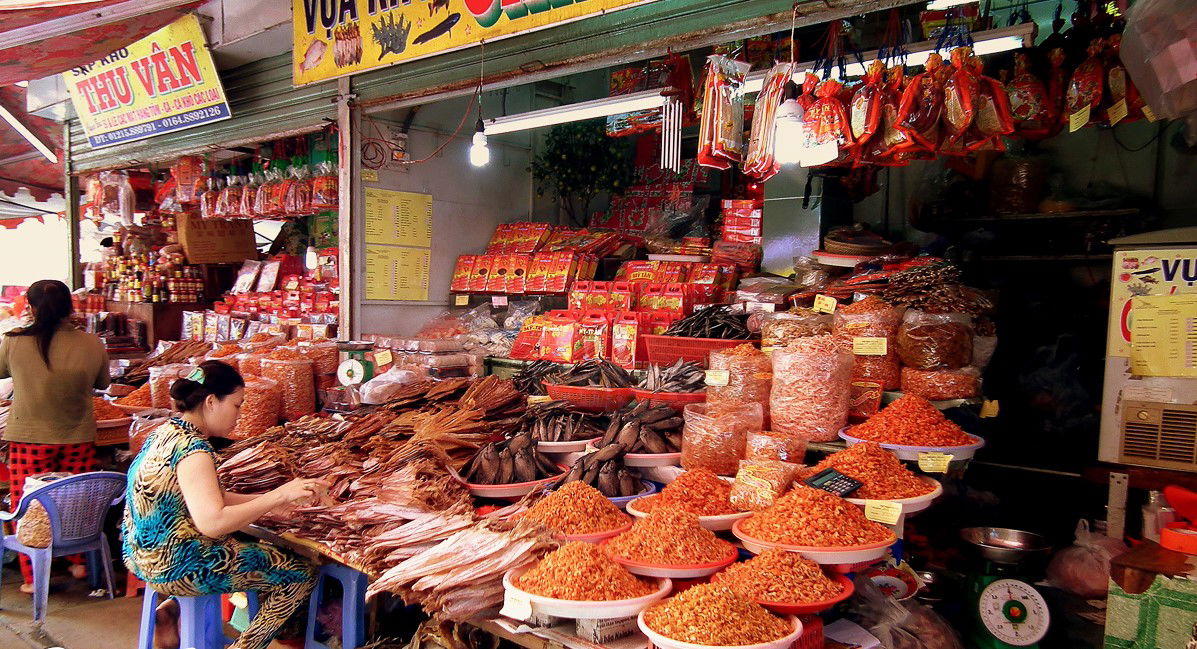 Photo : tnktravel - Halong Market 
Day 2
The best way to capture the spectacular seascapes of Halong Bay is to spend 1 day on a day cruise gliding through prominent landmarks.
Fighting Cocks Islet: In the heart of Halong Bay, this pair of distinctive karst islets looks like a rooster and a hen facing and showing love to each other. This unique formation has become the icon and most photographed spot of Halong Bay that you must check-in.
Photo: @ad11906764 - Fighting Cocks island 
Sung Sot Cave: Located on Bo Hon Island, this must-see destination for every traveler is the biggest cave of Halong Bay, comprising a myriad of beautiful thousand-year-old stalactites and stalagmites. To explore the whole cave, you have to trek hundreds of stone steps. Covering a huge space (10.000m²), Sung Sot Cave is mysterious with a winding path led lighted by shimmering and magical neon lights.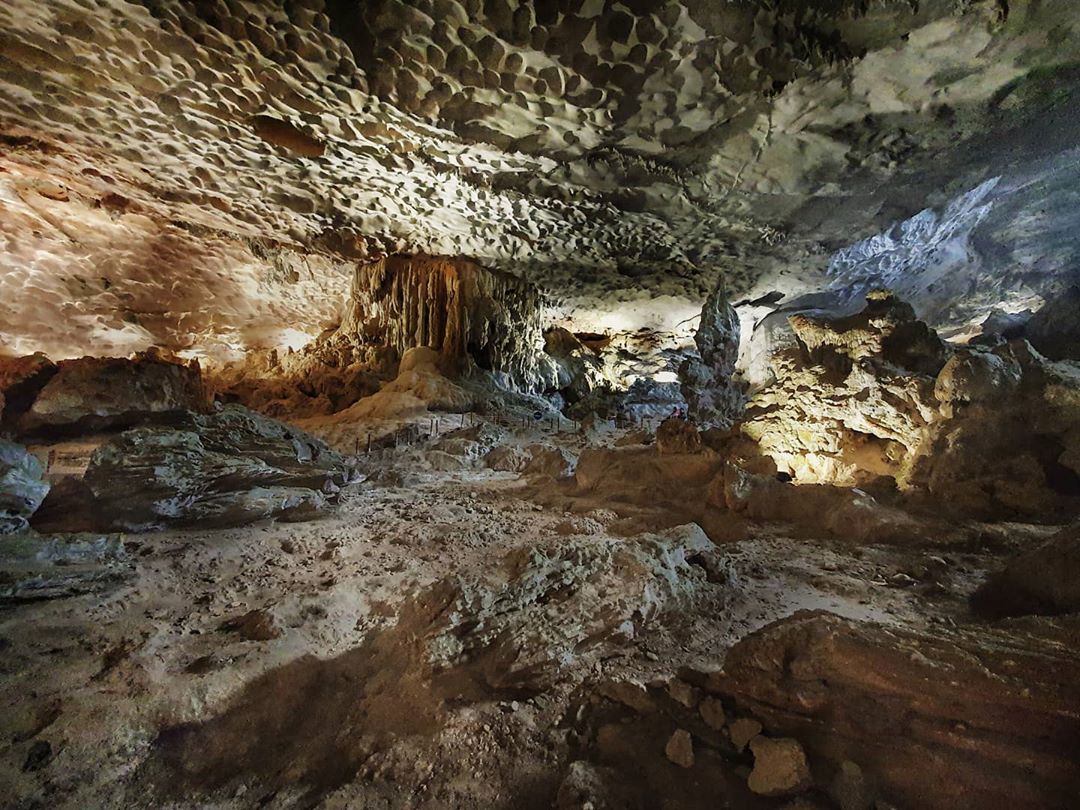 Photo: @serenagalante - Sung Sot cave 
Luon Cave: On the same Bo Hon Island, only 1km from Sung Sot Cave, Luon Cave is like a small tunnel leading you into the quiet and cool inner area. Tourists have an opportunity to kayak around the cave, admiring stunning scenery, touching limestone islands, and watching monkeys running on the mountain.
Thien Cung Cave: Thien Cung Cave is situated on Dau Go Island, 25m above the sea level. Climbing on the steep path under dense trees, you see Thien Cung Cave, as marvelous as heaven. The cave is spacious with a towering ceiling and massive stalactite blocks. It is reported as the wedding venue for the Dragon King and his wife, gathering many people and lasting for 7 days.
Titop Island: Titop Island is one of the most famous attractions in Halong Bay. The island has white-sandy crescent-shaped beaches, verdant greenery, and a majestic viewing platform for panoramic Halong Bay views. Additionally, water sports rental, freshwater bathrooms, and beverages are available on the island.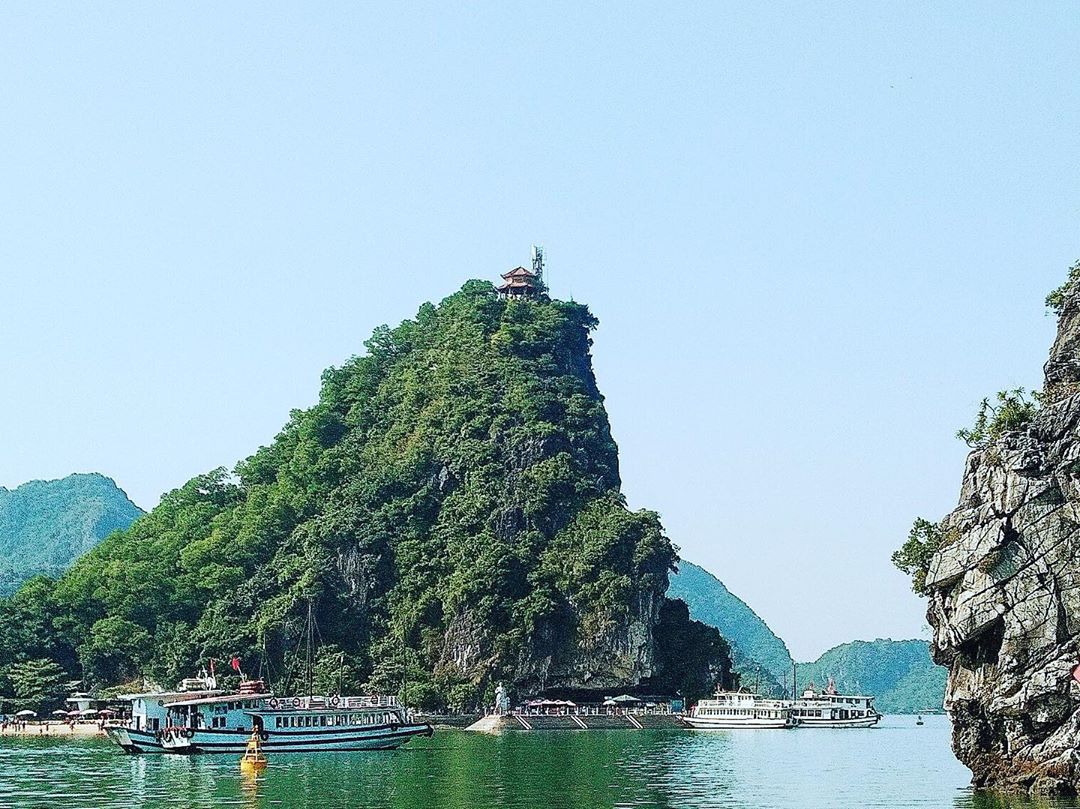 Photo: @juanpablotravels - Titop Island 
Cua Van Floating Village: This oldest floating village on Halong Bay is a great historic-cultural space for culture vultures. Travelers will understand more about local inhabitants' lives, how people make ends meet, and see well-preserved small floating houses.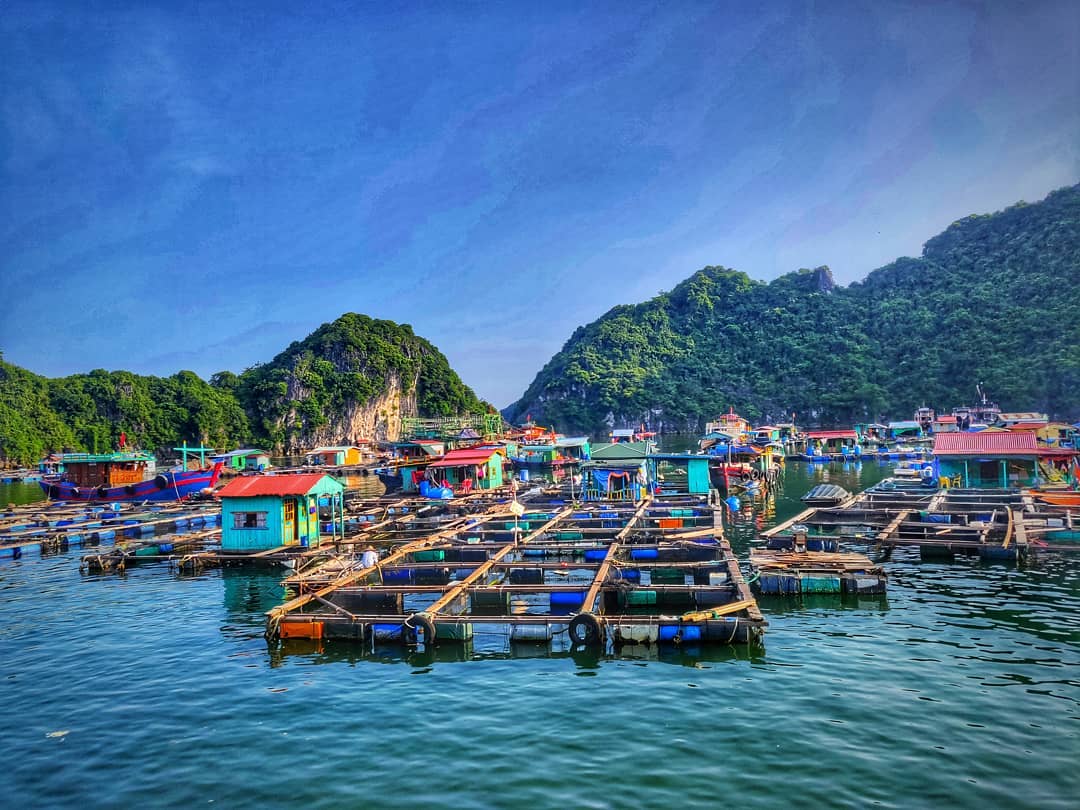 Photo : @travelwithanza - Cua Van floating village 
Tips: if you want to visit some of these attractive tourist sites, you can buy tickets at Tuan Chau International Cruise Port and start your journey on a day boat. Duration varies depending on the route you choose (at least 4 hours). The prices range from 240.000 – 290.000 VND/person.
Route 1: Thien Cung Cave, Dau Go Cave, Dog Islet, Ba Hang Fishing Village, Dinh Huong Islet, Fighting Cock Island
Route 2: Soi Sim Beach, Titop Island, Sung Sot Cave, Bo Nau Cave, Luon Cave, Fairy Lake Cave, Drum Cave, Trinh Nu Cave, Me Cung Cave
Route 3: Cua Van Floating Culture Centre, Tien Ong Cave, Ba Ham Lake, Ba Men Temple, Ang Du Islet
Route 4: Co Cave, Thay Cave, Cong Do Area, Cap La Cave, Vung Vieng Floating Village
Route 5: Thien Cung Cave, Dau Go Cave, Dog Islet, Ba Hang Floating Village, Dinh Huong Islet, Fighting Cock Island, Gia Luan Harbor (Cat Ba Island)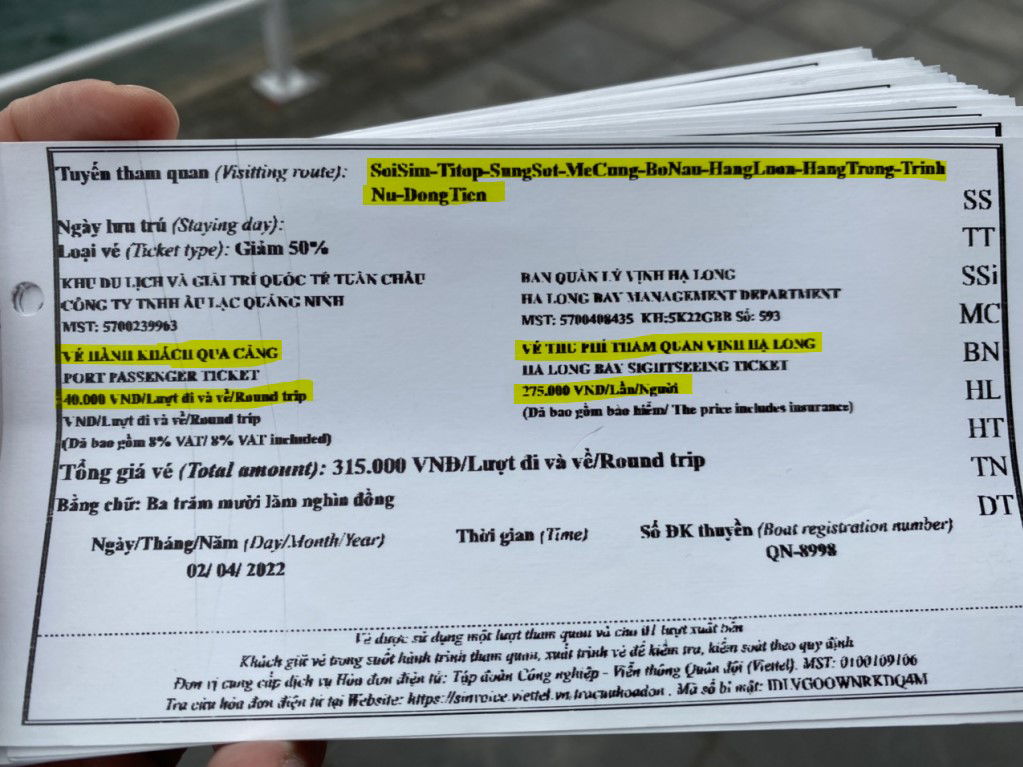 Photo credit: Reviewhalong.com - Route #3 sightseeing ticket. 
How to buy tickets:
Tickets can be purchased directly at Ticket counter at the following cruise ports:
Recommended operator: La Casta Daily Cruise (https://www.facebook.com/lacastadaily/)
Option 2: Taking an overnight cruise (2 days 1 night)
For tourists who love a fulfilling experience of a cruise vacation, Halong Bay has no dearth of overnight cruise operators with well-reached itineraries. Undoubtedly, taking an overnight cruise vacation requires more time and budget but unforgettable memories will pay off. 
You will have more time to relax, truly admire mesmerizing attractions, and join an array of activities such as exploring caves, rowing a bamboo boat to visit the floating village, kayaking, swimming, and playing water sports. More interestingly, entertainment activities onboard such as yoga, cooking demonstration, sunset party, BBQ dinner, squid fishing, and night movies also always keep you entertained.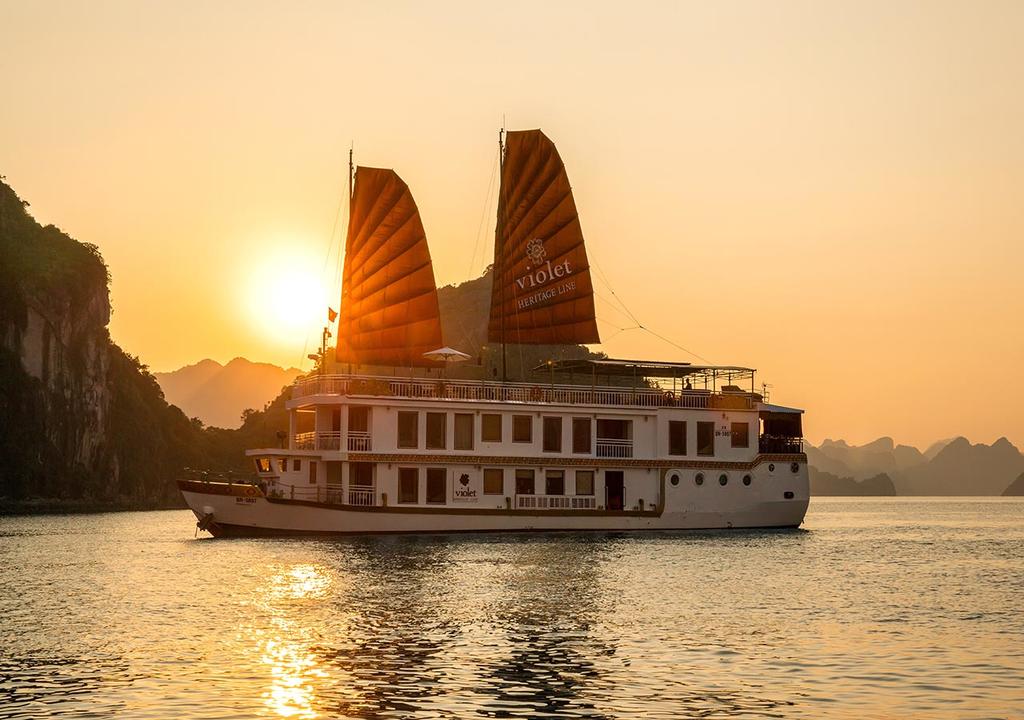 Heritage Line – Violet Cruise

There are a variety of cruises you can choose from:
More: See our guide on the top 7 Halong bay cruise 2 days 1 night
Option 3: Hotel + Halong city tour
Day 1
Morning
Transfer from Hanoi to Halong on the new highway.
Afternoon 
Upon arrival at Halong City at noon, you will rest at the hotel to recharge your energy for the upcoming excursions. There are a lot of exciting things to do in Halong City.
Sunworld Halong Park: One of Halong's best attractions is Sunworld Halong Park – a world-class entertainment complex that consists of several recreational areas, an abundance of thrilling games, and food courts. You can merely spend a day in this park to entertain yourself.
Bai Chay Beach: In the proximity of Sunworld Halong Park, Bai Chay Beach is a great spot for beach bums. The surrounding infrastructure and services are very developed and convenient. 
Bai Tho Mountain: Alternatively, adventure lovers can challenge themselves climbing on the top of Bai Tho Mountain (only 5km from the city center). From here, you will be rewarded with majestic views of Halong Bay and take the best photos.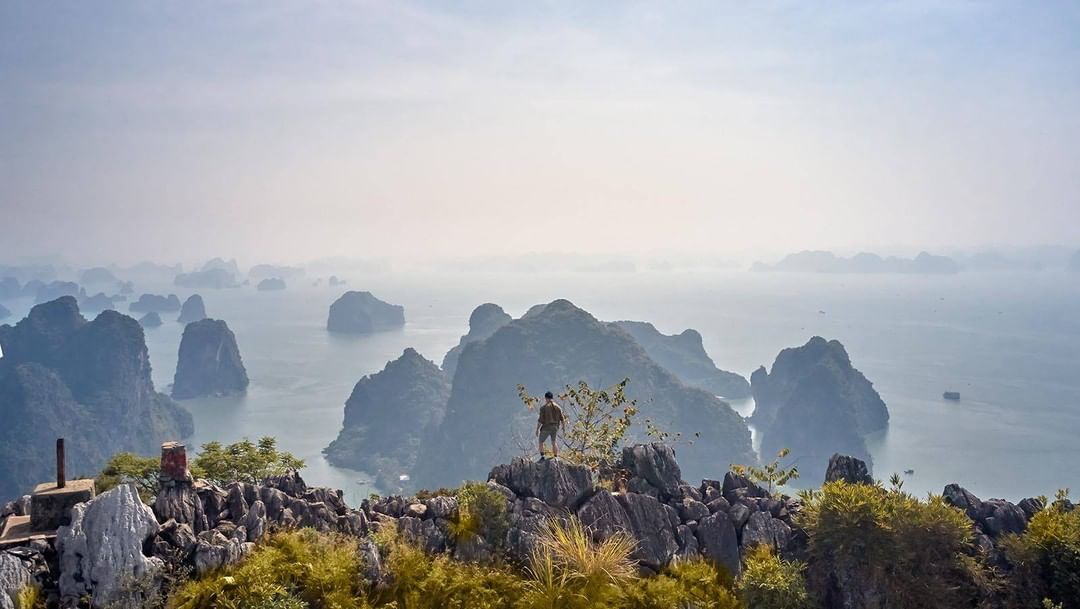 Photo: @wowweekend - Bai Tho mountain 
Evening 
In the evening, back to Halong city and walk through the night market. Grab some food and bring home the best souvenir items. Some must-try dishes are pancakes with grilled chopped squid, "ngán", and horseshoe crab.
Day 2
Morning 
Quang Ninh Museum: This morning, you will check-in Quang Ninh Museum, a new and well-known attraction in Halong City. Spreading over an area of 24.000m², the structure impresses tourists with thousand square meters of dark glass making it like a giant mirror. The museum displays whale skeletons, sailboat models, and many cultural identities. There is also a modern library inside the museum with more than 100.000 books.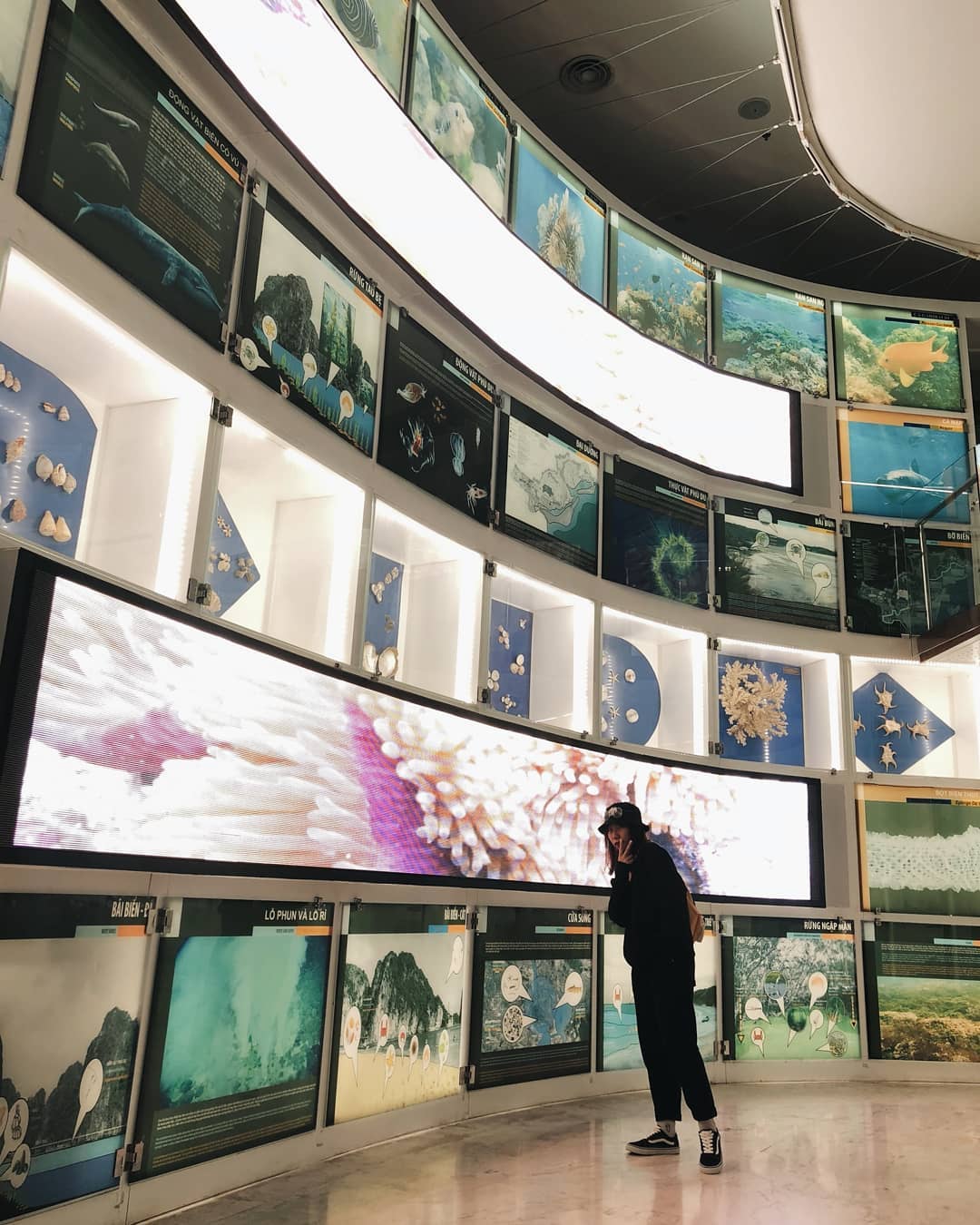 Photo: @bee_sumo - Quang Ninh museum 
Yen Tu Mountain: The sacred mountain is not only renowned for picturesque landscapes but also the Buddhist Capital of Vietnam. There is a 700-year-old Buddhist sanctuary with many pagodas, temples, and historical relics built on the mountain. Dong Pagoda at the peak of Yen Tu Mountain boasts the highest bronze pagoda on the mountain of Asia. The best way to see the entire view of Yen Tu Mountain is from the cable car.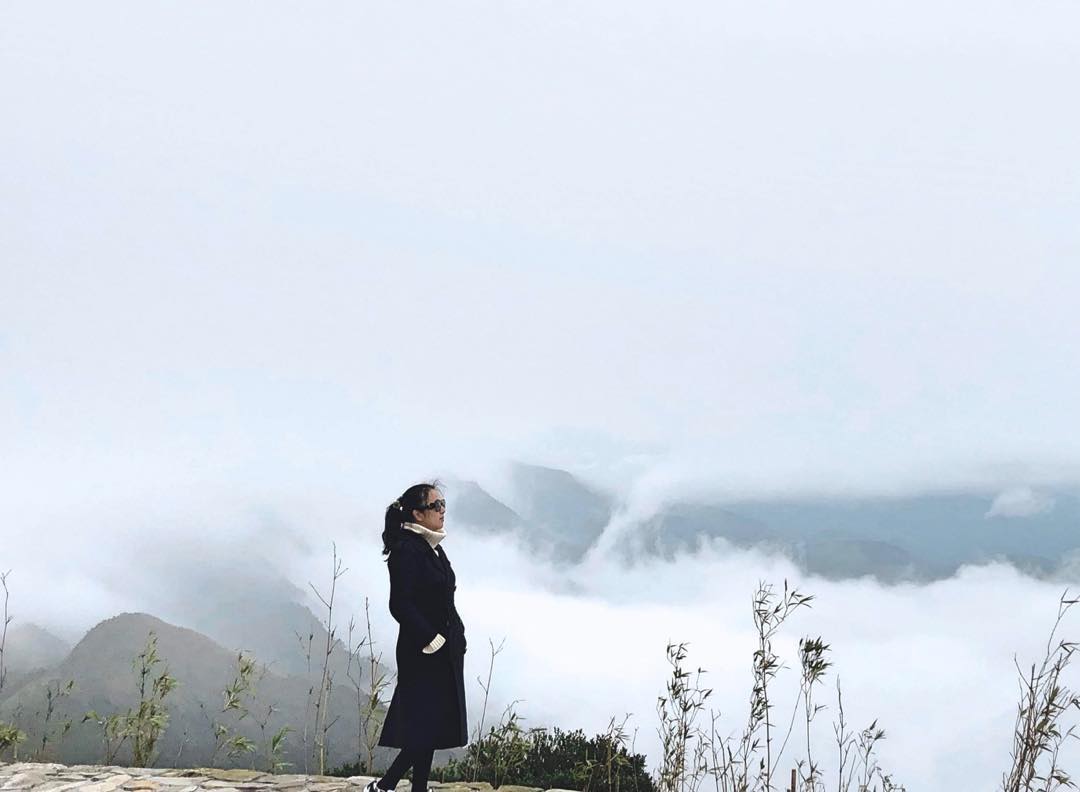 Photo: @tuanthuykhuelinh - Yen Tu mountain 
Afternoon
Transfer back to Hanoi.