Travel Tips
How to Avoid Scams in Halong Bay [Tours + Cruises]
Generally speaking, Vietnam is a very safe destination for travelers and has a high level of safety in compared to any other countries in the world. However, in popular tourist destinations there are some common scams that tourists should be aware of.
Common Scams
The 3 most common Halong Bay scams are:
Whilst on a tour or cruise food, accommodation, service and travel safety is of a much lower standard that what was advertised and paid for.
Whilst on a tour or cruise some of your belongings are stolen from your cabin.
Whilst visiting an attraction or restaurant you are overcharged for entrance, inedible seafood and fake souvenirs.
To avoid these scams there are some extra measures that you should put into place and things you should watch out for.
1. Research, research, research
Before you book anything online, be it a cruise, tour or an activity, make sure you check the credibility of the cruise operator and/or travel agency. By reading reviews written by past patrons you can gain a better idea of the kind of operation the company is running and some foresight into any possible scams.
However, you should also be aware that often you get what you pay for, meaning cheaper cruises may provide a more disappointing experience. All-inclusive tours of Halong Bay, with a return transfer from Hanoi, should cost around $100; if you opt for a cruise that is cheaper than this may leave you disappointed.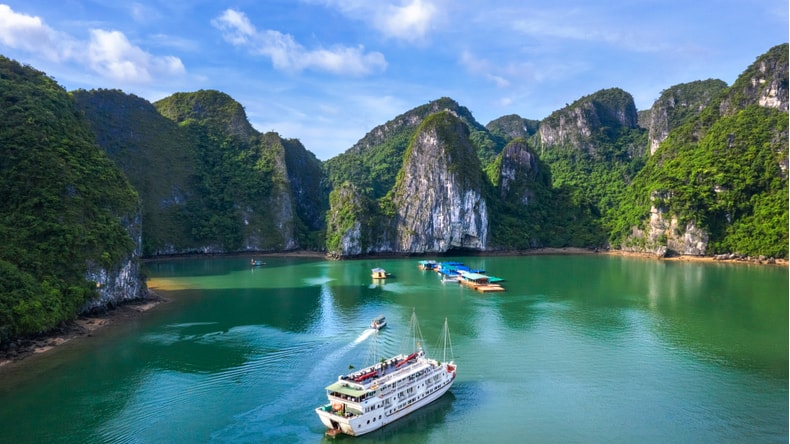 Good cruises often come up with higher price, while you may receive better service in return. Normally, a 3-star deluxe 2 day 1 night cruise tour may cost 130 USD/pp.

Safety should be your number priority, so keep an eye out for any mention of hazardous practices by cruise operators. If you book a cruise in summer time (July to September) you should be aware that many cruises get cancelled at this time due to monsoons or typhoons. A good, reputable cruise operator should reimburse you this money, but a cheaper one may not.
To check cruise credentials:
Check the company's own website and review websites such as booking.com, google reviews, tripadvisor.com.
Check the itinerary carefully. If the itinerary is vague, it might be a less reliable cruise operator.
Check and confirm what is included in the up-front cost.
Make sure the company's website address begins with 'https://'. This means that the website is secure and probably safe to browse.
Make sure you read the Terms and Conditions of your cruise thoroughly before you seal the deal!
2. Don't leave valuables unattended
Unfortunately there are some stories of valuables being stolen from cabins on cheaper cruises. If the cruise does not provide you with a locker or safe then we advise you carry your valuables with you at all times.
We also advise precaution when exploring attractions such as caves and islands. Be aware of your surroundings and be protective of your things.
One safeguard against theft is a good travel insurance package. Arm yourself with some travel insurance before your trip and you should be protected against petty theft. Make sure you let the insurance company know about all the valuables you have taken with you on your vacation.
3. Don't leave any room for misunderstanding
When booking a cruise you should also look out for 'extra charges', or vague language surrounding what is and isn't included in the up-front cost. Clarify everything with your travel agency or cruise operator and don't leave any room for misunderstanding. Look out for the policy around round-trip transfers, drinks, tips and spa services. If you are traveling with children you should also ask if there is a surcharge per child.
Once you have all costs agreed upon and confirmed for your cruise, you should ask your travel agent to email you a confirmation if possible. If the agency is still a bit old fashioned, ask for a paper receipt. This will protect you if there is any dispute over payment in the future.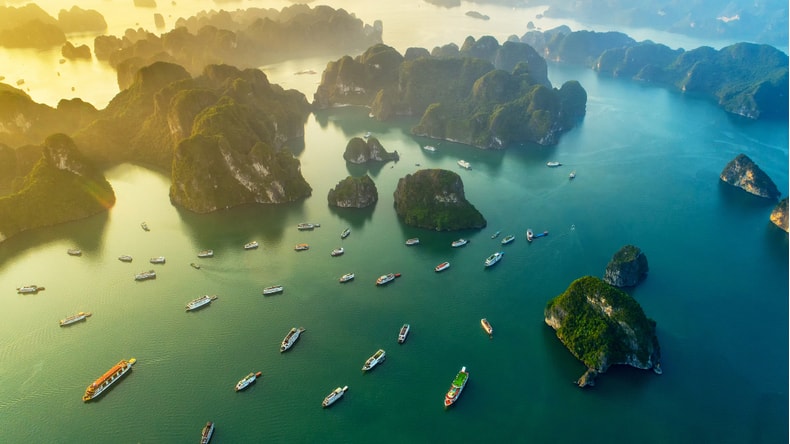 When visiting floating restaurants or other attractions, you should firmly establish the price of something before you order it. If possible, get the cost written down and ensure that both you and the proprietor agree that this is the final cost; this practice should also include boat taxi fares to and from attractions, as well as 'free' drinks that are often offered. If possible, don't pay for something until you have it in your hand or the service has already been provided.
SUMMARY: Even though these scams are referred to as common, most travelers experience nothing of the sort and have a wonderfully smooth visit. So just be aware of your surroundings and belongings and you should have nothing to worry about!
Questions and Answers
(0)
Be the first to ask a question on this page
READ THIS NEXT
Exploring Halong Bay nightlife is probably the best way to complete your journey in this land of natural wonders. In …
Read more
Featuring a complete information about Bai Tu Long bay and a handpicked list of the best cruises in Bai Tu …
Read more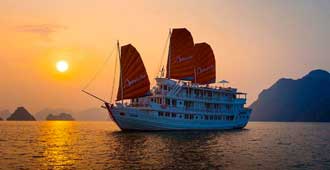 Discover the charming and exotic landscapes of Halong bay on an all-inclusive luxury cruise!
Meet local experts
Need to create your own Halong bay trip?
Call us now: +84 987 24 6600 (Whatsapp)
Customize Your Tour
QUESTION FORUM:
Halong Bay: Questions