Ho Dong Tien Cave - A Guide To The "Fairy Lake" Cave
Ho Dong Tien Cave is also known by the mystical name "Fairy Lake Cave" as according to local legend this is the place where fairies go to bathe and rest.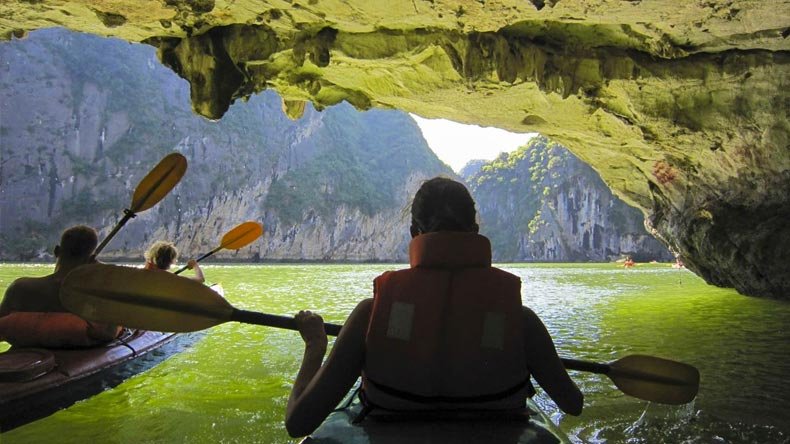 IN A NUTSHELL
Located in the eastern part of Bo Hon Island with a total area of 650m2.
In Vietnamese, "Ho Dong Tien" means "Fairy Lake".
The cave is made up of two main chambers linked by narrow passageways. The first chamber is characterized by its sparkling stalagmite and stalactite pairs. The entrance to this first cave is at sea level and you may only enter on kayaks or rowboats. In the second chamber, there is a shallow pond surrounded by glittering limestone stalactites and two narrow doorways that lead to the famous fairy lake.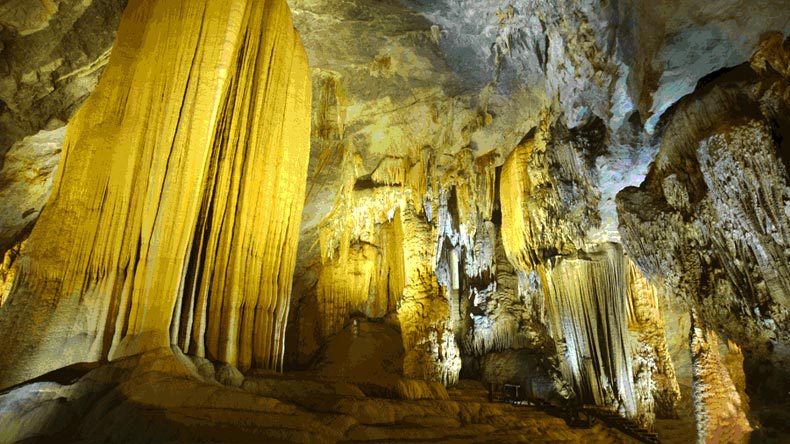 Photo: Discover-halong.com

The fairy lake is surrounded by impressive limestone mountains. The lake is quiet and peaceful due to its seclusion and a kind of magical hum fills the atmosphere. The Ho Dong Tien Caves are buzzing with wildlife; in the shadows, you may spot crabs, crickets, and bats. It is said by locals that these animals are the pets of the resident fairies.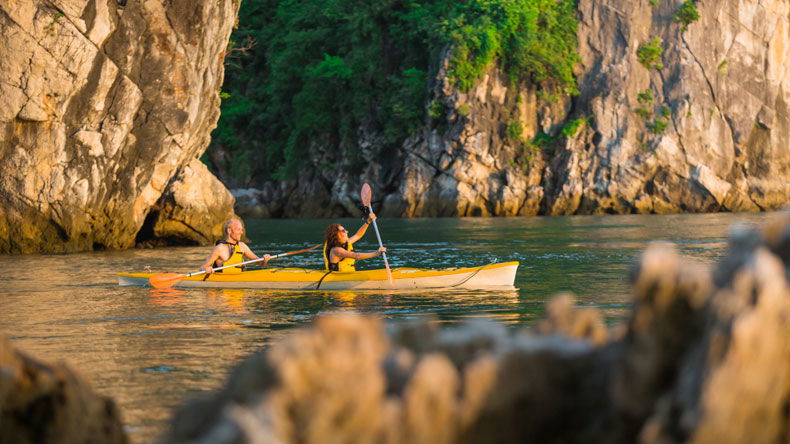 Kayaking on Ho Dong Tien (Photo: Indochina-junk.com)

Hồ Động Tiên cave's pristine condition is currently under the protection of Halong Management to prevent the cave from being exploited for tourism, and to maintain the cave's magnificent natural beauty. Those with an interest in ecology or geo-morphology may find Ho Dong Tien Cave particularly fascinating and may be able to find an Environment Education class to tour the cave with.
If you decide to make a trip to Ho Dong Tien Cave, please remember to take some shoes with good grip as the air inside is humid and the floor is slippery!