Location
The island of Bo Hon lies in the middle of the Halong Bay area. It would take about an hour and a half to get to if you depart from Bai Chay beach.
Bo Hon is considered to be one of the most splendid and biggest islands in the bay but it's actually a group of islets that are linked together. High cliffs and lush rain-forest give this island a regal quality.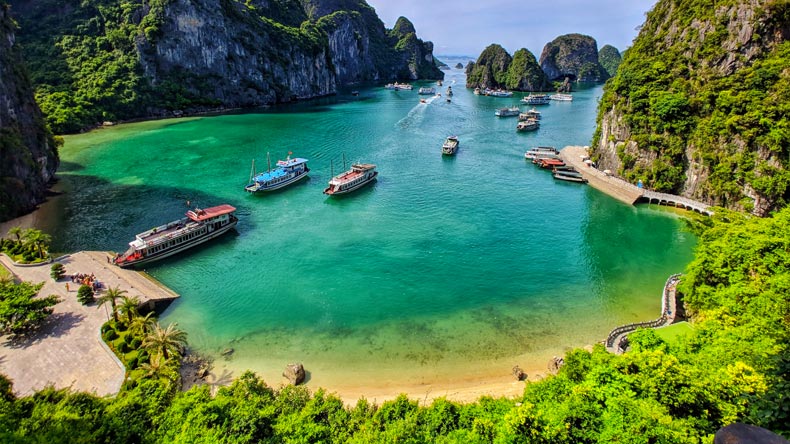 Home of the most popular caves in Halong
Some of the well-known Halong Bay caves can be found on Bo Hon. These caves include Trong, Luon, Trinh Nu and Sung sot cave. The abundance of caves and their natural majesty have made Bo Hon a popular stop for tourists. See our caves section for more information on these caves.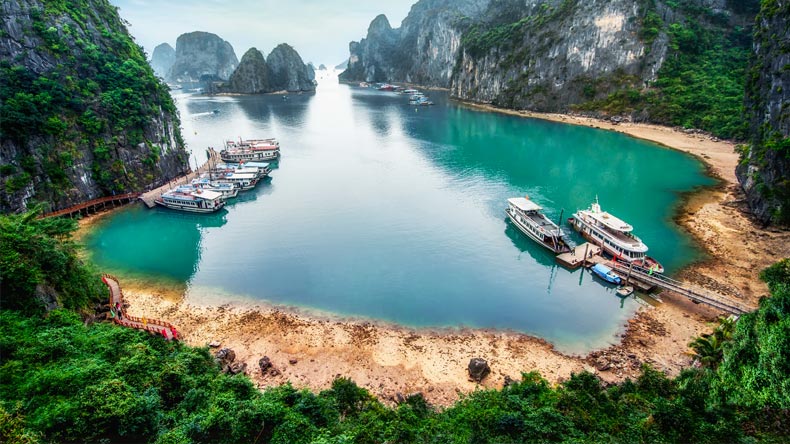 There is an abundance of flora and fauna. Animals like monkeys and deer are not uncommon on the island as well as plants like orchids and Benjamin fig trees. Bo Hon Island is a true paradise.
Questions and Answers
(0)
Be the first to ask a question on this page
READ THIS NEXT
Located in the southwestern of Ha Long Bay, Dau Be Island is 500m to the east of Hang Trai Island, …
Read more
Co To Island in Quang Ninh Province is probably one of the most beautiful and romantic islands in Vietnam with …
Read more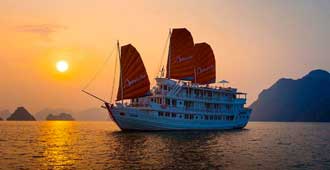 Discover the charming and exotic landscapes of Halong bay on an all-inclusive luxury cruise!
Meet local experts
Need to create your own Halong bay trip?
Call us now: +84 987 24 6600 (Whatsapp)
Customize Your Tour
QUESTION FORUM:
Halong Bay: Questions