Located in the southwestern of Ha Long Bay, Dau Be Island is 500m to the east of Hang Trai Island, 28km from Bai Chay Cruise Port, in an archipelago located in the bay outside Ha Long Bay. Island has an area of 22 863 m2 with 139 meters at the highest peak. The steep island cliffs stand like walls to shield the island from the waves rushing from the east into the Gulf.
Dau Be Island is well-known for being the home of the famous beauty spot Ba Ham Lake. Ba Ham Lake is a stunning natural occurrence made of three hidden lakes connected by a long cave. Throughout the cave, there are stalactites decorating the ceilings. These impressive rock formations along with the strange natural landscape of this place, attract many visitors to Dau Be Island year-round.
Aside from the famous Ba Ham Lake, Dau Be Island is also home to a flourishing ecosystem, with wild orchids, figs and palm trees and many exotic animals. Some lucky visitors may spot the critically endangered Golden Headed Langur. The landscape is characterized by the sheer cliff faces of the limestone karsts that can be found all over the Halong Bay area.
It's recommended that visitors spend at least 3 hours visiting Dau Be Island as there is much to see and do. The top of the must-see list is of course, Ba Ham Lake.
Where is Dau Be Island?
Dau Be Island can be found in the southwestern area of Halong Bay, as part of the Cat Ba Archipelago.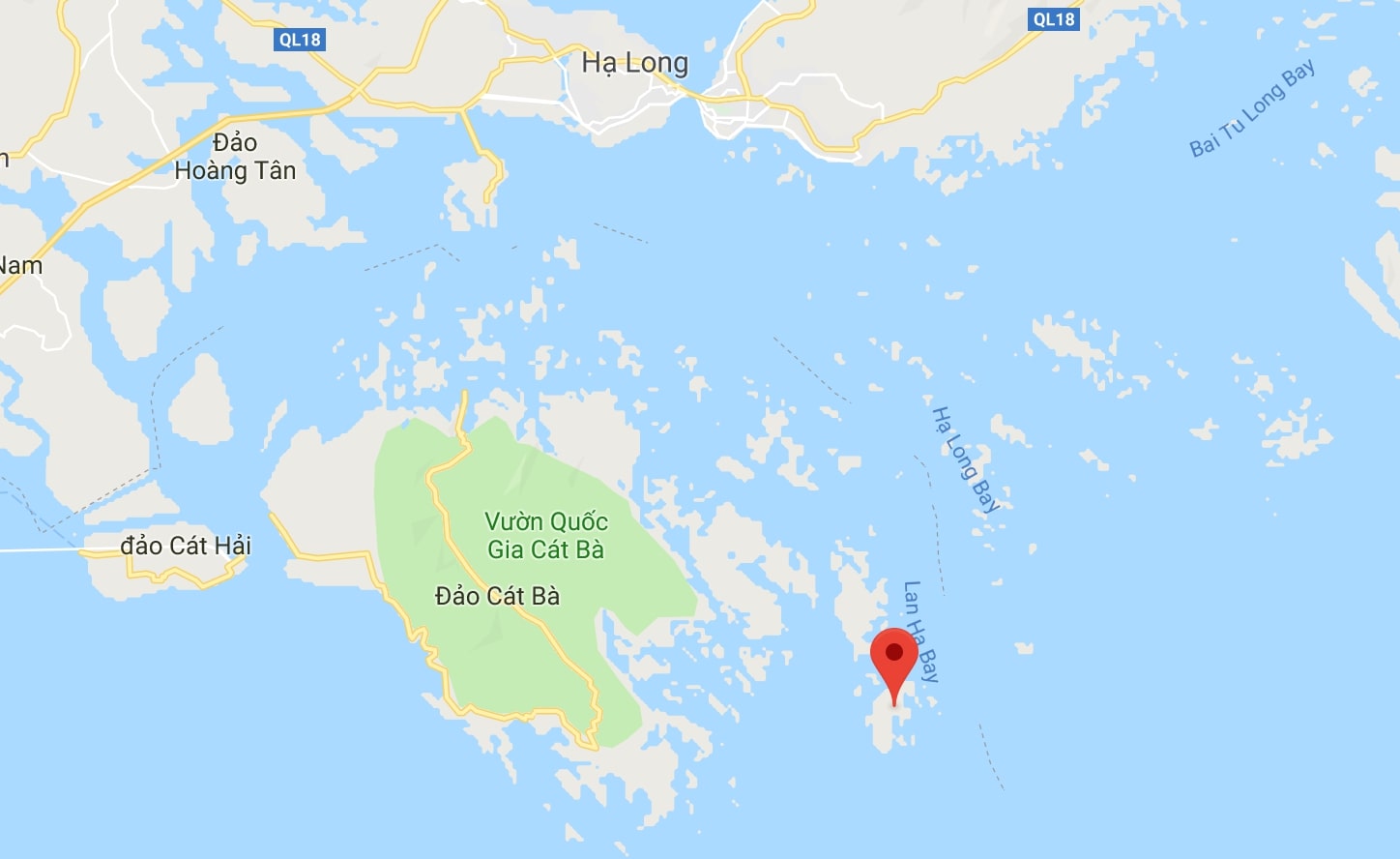 Dau Be Island Map (Google maps)

How to get there
The best way to access Dau Be Island is by boat and the easiest way to get there is via a Halong Bay cruise. Before booking a cruise, be sure to research the cruise itinerary and check that it has a stop at Dau Be Island.
Last updated: October 02, 2019
Questions and Answers
(0)
Be the first to ask a question on this page
READ THIS NEXT
Co To Island in Quang Ninh Province is probably one of the most beautiful and romantic islands in Vietnam with …
Read more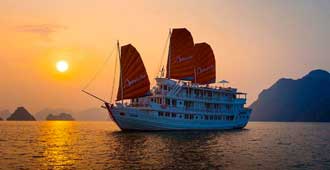 Discover the charming and exotic landscapes of Halong bay on an all-inclusive luxury cruise!
Meet local experts
Need to create your own Halong bay trip?
Call us now: +84 987 24 6600 (Whatsapp)
Customize Your Tour
QUESTION FORUM:
Halong Bay: Questions