A Guide To "The Vang" Island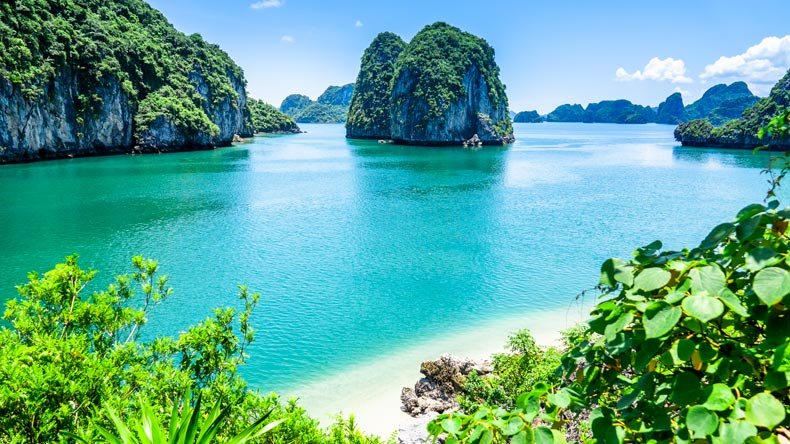 Location
The Vang Island (Đảo Thẻ Vàng) can be found in Bai Tu Long Bay, about 13 km from mainland Vietnam. It's a soil island, famous for its pristine landscape, made up of a system of islets and reefs which are perfect for visitors looking for new scenery to explore. Discovering this island may just be the most unforgettable experience of a trip to Halong Bay.
A beautiful landscape
The Vang Island is home to great natural beauty and tranquil landscapes. Around 95% of the island is made up of mountains and hills with the highest point reaching approximately 184 meters above sea level. Don't forget to take your hiking boots if you're feeling up to it!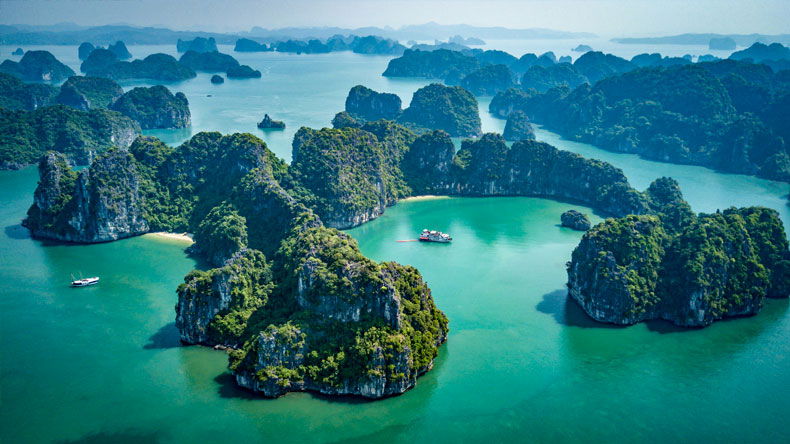 Stunning landscapes in Halong bay!

The beach is wonderfully clean and an ecologically friendly tourist area and artificial beach has been constructed to welcome tourists when they first arrive on weekends.
An unbeatable combination of unspoiled natural beauty and undisturbed tranquility draws visitors to The Vang Island. It is a must-see when visiting Halong Bay and in the future, there will be more eco-friendly tourist facilities available to deal with more visitors.