Things to Know About Snorkeling and Scuba Diving in Halong Bay
Snorkeling and scuba diving are must-do activities in Halong Bay if you are an underwater lover. Favorable conditions like clean, jade-greed waters, gentle waves, and a diverse marine ecosystem make Halong Bay a great dive destination.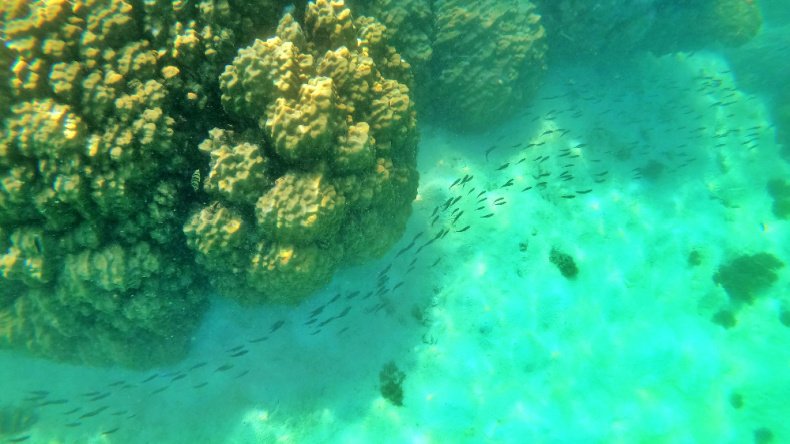 Whether you are a beginner or an experienced snorkeling enthusiast, the article below will be helpful in showcasing you the best spots for snorkeling and scuba driving in Halong Bay, the best time to do it, and essential tips.
Why?
Untouched beauty: Different from other famous snorkeling spots throughout Vietnam, Halong Bay primarily retains its pristine marine environment. Moreover, most coral reefs stretch across unspoiled islands, and limestone karsts that you to admire the scenery without being bothered by trash or rubbish.
Impressive coral reefs: Halong Bay is home to a vast number of vivid coral reefs. They are mainly found near Lan Ha Bay, Trai Cave, Van Gio Island, Cat Ba Island, and Cong Do Island. Scientists have found 193 coral species just on Cat Ba Island, of which 166 species are hard corals and 27 species are soft and horn corals.
Diverse underwater ecosystem and shallow waters: Dazzling coral reefs in Halong Bay are also inhabited by different types of marine creatures such as holothurian, starfish, crustacean, and fishes. Thanks to shallow waters and the high concentration of coral reefs, you can take numerous beautiful photos of marine life without having to dive deep to the ocean's bottom.
Where?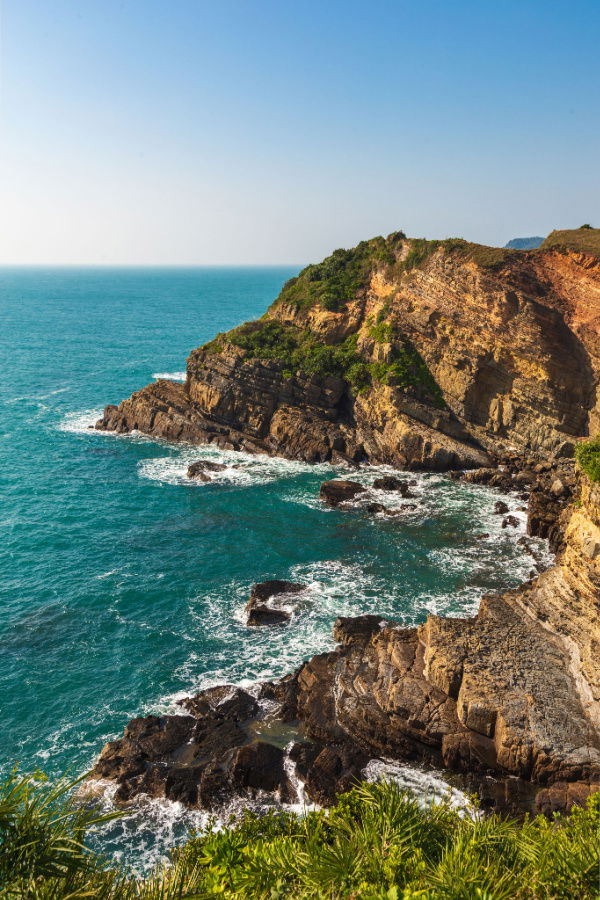 Coto Island - One of the best places for snorkelling and scuba-diving in Vietnam 
Lan Ha Bay
The lesser-known and primitive Lan Ha Bay offers many great spots for scuba diving. More than 400 islands and islets spreading over an area of 76 km2 of Lan Ha Bay boast a plethora of marine fauna and flora under the sea. Immerse yourself in the cool, unpolluted waters and admire up to 177 species of corals, 98 species of plankton, and nearly 200 fishes here.
Cat Ba Island
Cat Ba Island is known for the biggest number of corals and marine creatures on Halong Bay. You can easily book a snorkeling tour through local agencies on the island. Accommodations are also varied. One suggestion is to book a stay on Monkey Island and enjoy snorkeling in the water there.
Cong Do Area
Cong Do is a small area on Bai Tu Long Bay that remains almost untouched, giving you one-of-a-kind experiences of snorkeling. Under the water, you will see plenty of sea creatures like shrimp, crab, seaweed, and corals.
Vung Ha Island
In close proximity to Vung Vieng fishing village on Halong Bay, Vung Ha Island is another spot that is worth snorkeling. It is a good idea to take a half day of snorkeling then drop a visit to Vung Vieng fishing village and explore local life.
Co To Island
A huge number of coral reefs and colorful fishes are awaiting you for exploring on Hong Van Beach, Co To Island. The crystal clear water and fresh atmosphere here make your excursion more appealing.
When?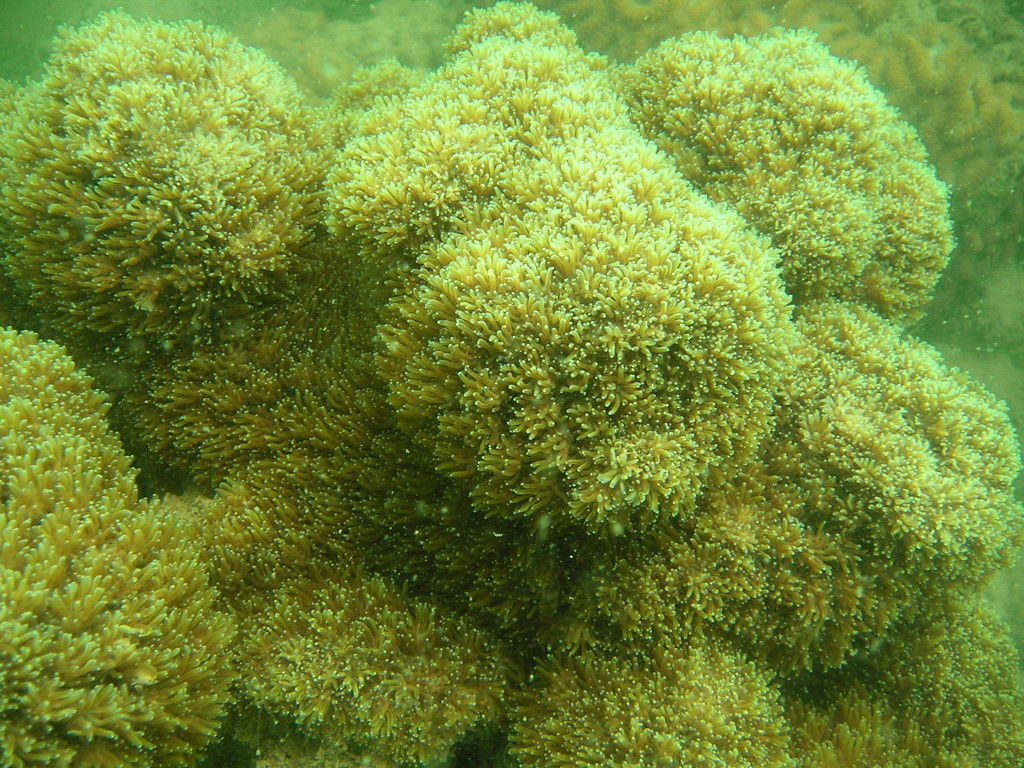 Coral Reefs in Halong Bay (Photo: baoquangninh.com.vn)
The most ideal time for snorkeling in Halong Bay is from May to November falling to summer and autumn. During this period, the weather is hot and humid but still endurable, appealing to you for a cool dip in the sea. The water temperatures are from 25°C to 29°C. In addition, thanks to the sunny sky, you can have a clear vision undersea.
Guided tour vs free diving, which one is better?
 

Pros

Cons

Booked tour

- A snorkeling tour ensures a high safety level as you are accompanied by skillful guides and essential gear.

- The tour includes many planned services.

- No worries about getting lost.

- The tours can sometimes be fully booked.

Free / DIY

- You will enjoy the flexibility in time and destinations for snorkeling.

- You can avoid over-payment.

- You need to find accommodation and places to eat on your own.

- There are more potential risks while snorkeling/ scuba diving on your own.
Itinerary and how to book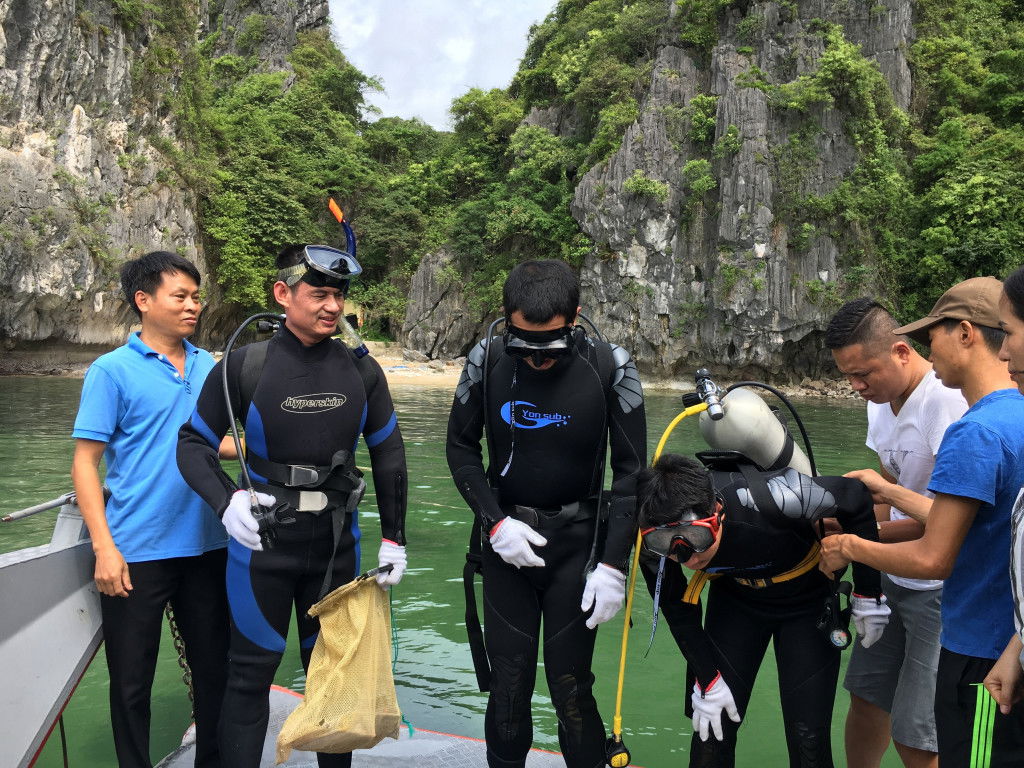 Guests are preparing for their scuba-diving (Photo credit: Baoquangninh.com.vn)
Snorkeling / scuba diving tours can be booked through cruise operators, local snorkeling centers, and travel agencies. The price is from 1 million to 1.5 million VND/pax.
A sample snorkeling/ scuba diving tour 
7:30 - 8:00: All tourists gather at Vinashin port and listen to specific instructions from the guide. 
8:00: A speedboat transports passengers to Bai Tu Long Bay to start a snorkeling/ scuba diving tour to see colorful coral reefs. 
9:00: Arrive at Bai Tu Long Bay which is home to numerous marine species and corals, here you will have time to take beautiful photos of the scenery. 
9:25: You listen to brief instructions and regulations about snorkeling/ scuba diving and learn some techniques. 
9:30: Start your snorkeling/ scuba diving tour in the middle of the bay. 
11:30: Finish the tour and transfer to a large boat for lunch. You will be served a large portion of seafood and local specialties then take a rest before continuing the afternoon exploring program. 
14:00: It is time for you to discover the bay with typical activities such as kayaking, swimming, jet skiing or simply relaxing and taking photos. 
16:00: The ship transfers you back to the port. End of the tour.
Recommended agencies
AZgo Halong
Phone: 0915 955 939 – 0962 955 939
Website: azgo.vn
Local tips
It is much better to book a snorkeling tour from travel agencies.
First-timers should get well-prepared before snorkeling by learning the basics of snorkeling techniques.
Check the weather forecast carefully to avoid any potential risks due to bad weather conditions.