There are 3 major ports that cruises depart from: Tuan Chau (the largest), Hon Gai, and Got Pier.
Overview
There are several popular departure ports for Halong Bay Cruises, and while most leave from Tuan Chau Harbor, many leave from Hon Gai and Got Pier too. Before taking a cruise trip, travelers should be aware of which port they are departing from, especially if they are arranging their own transport.
Most cruises, however, do offer their own transfer service between their guests accommodation and the departure pier. Once they have arrived at the port, travelers will check-in and receive refreshments while they wait to board the cruise boat.
Tuan Chau Harbor - The Largest Pier in Halong Bay
Wooden junk boat docking at Tuan Chau Pier.
For travelers who wish to visit Halong Bay on a cruise, Tuan Chau Harbor is usually the first option for a departure port. Tuan Chau Harbor is on the coast of Tuan Chau Island, which is connected to the mainland by a long bridge.
Tuan Chau Harbor is the largest port in Quang Ninh province, welcoming both domestic and international ships. It's a relatively busy harbor, holding up to 2000 sea vessels at one time. Interestingly, Tuan Chau is actually an artificial harbor constructed in the Western style, with a well-built infrastructure including offices for police and customs and many tour guide companies. Tuan Chau has many tax-free shops, restaurants and bars as well as comfortable waiting rooms for those who are waiting to board their cruise.
Location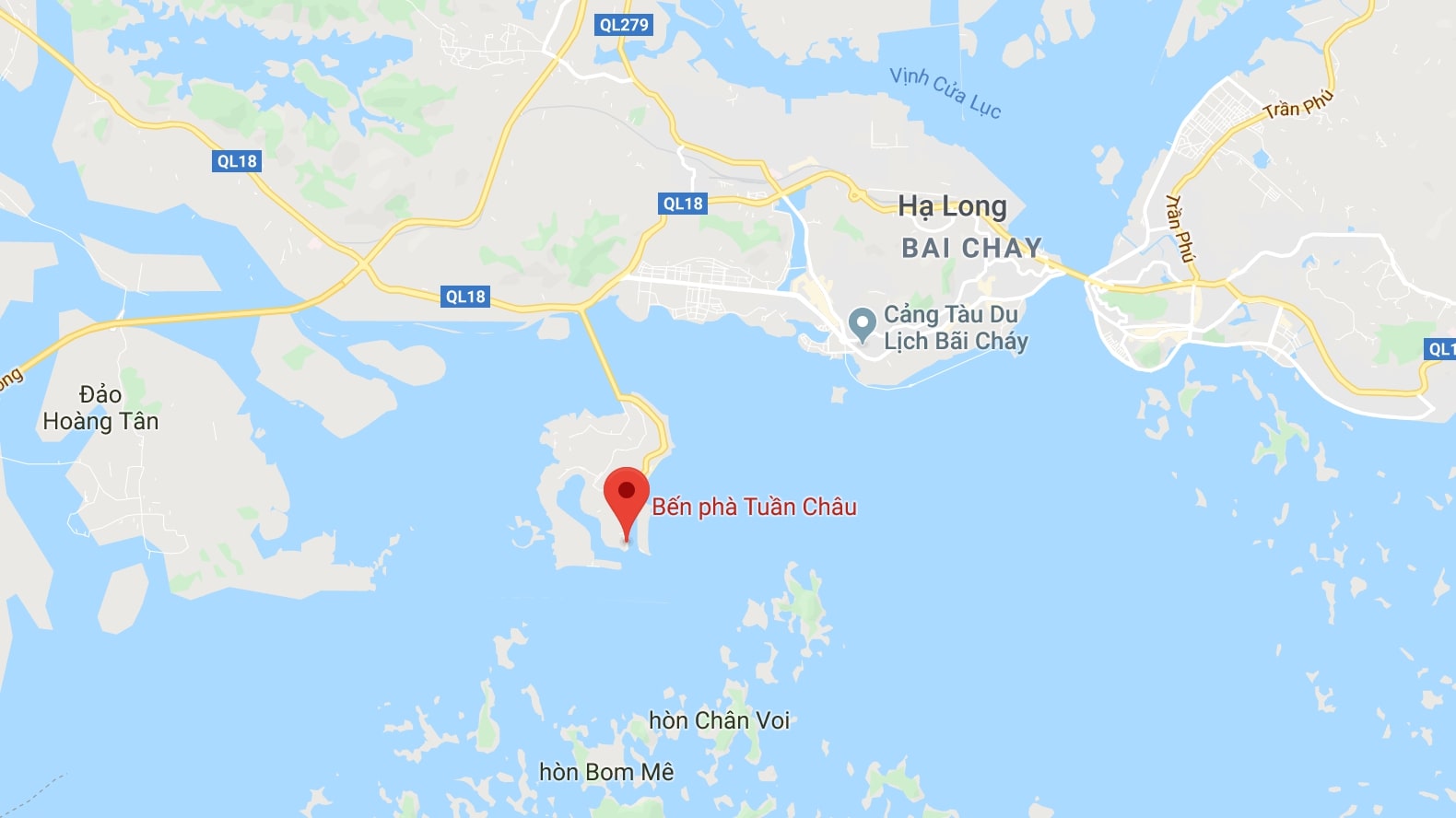 Tuan Chau Pier (Google maps)
Hanoi to Tuan Chau Harbor: Tuan Chau is about a 3 to 3.5 hours drive from Hanoi. This distance can be traveled by private taxi, bus or minivan. Most cruises offer a free transfer from Hanoi to Halong Bay and back to Hanoi in the price of their cruise.
Van Don Airport to Tuan Chau Harbor: Tuan Chau is between 1 and 2 hours away from Van Don airport by car.
Distance
Cruises that depart from Tuan Chau Pier:
NOTE: It's important that cruise guests book their tickets before arriving at Tuan Chau Harbor as there are many cases of unsavory individuals scamming unwitting tourists by offering extortionate prices for cruises. It's recommended to book your Halong Bay cruise online or in-person in Hanoi.
Hon Gai Pier
Hon Gai Port
Generally speaking, Hon Gai Pier is a popular departure point for cruises going through or to Bai Tu Long Bay. This pier is much smaller than Tuan Chau Harbor, and newer, having been renovated in 2017 and 2018. Despite its smaller size, Hon Gai is designed to cater to a maximum of two international cruise ships at one time.
Hon Gai Pier is located in East Halong, close to Bai Chay Bridge which connects Bai Chay Island with the mainland.
For those waiting to board cruises to Halong Bay and Bai Tu Long Bay, there are a few cafes close to the pier. Hon Gai is also noticeably less busy and crowded than Tuan Chau Harbor.
Hanoi to Hon Gai Pier: the travel time between Hanoi city center and Hon Gai Pier is around 3 to 3.5 hours by car.
Van Don Airport to Hon Gai Pier: the travel time between Van Don Airport and Hon Gai Pier is just over 1 hour by car.
Cruises that visit Bai Tu Long bay from Hon Gai port include: Swan Cruises, Amira Cruises, Athena Cruises and Signature Cruise.
Got Pier
Got Pier, Cat Hai, Hai Phong (Photo: https://www.facebook.com/pages/B%E1%BA%BFn-Ph%C3%A0-G%C3%B3t-C%C3%A1t-H%E1%BA%A3i/261212947616394)
Got Pier is located in Hai Phong City and is currently the most popular way to reach Cat Ba Island. Got Pier is smaller than both Tuan Chau Harbor and Hon Ga Pier. Cruises to Lan Ha Bay often start from this pier.
Location: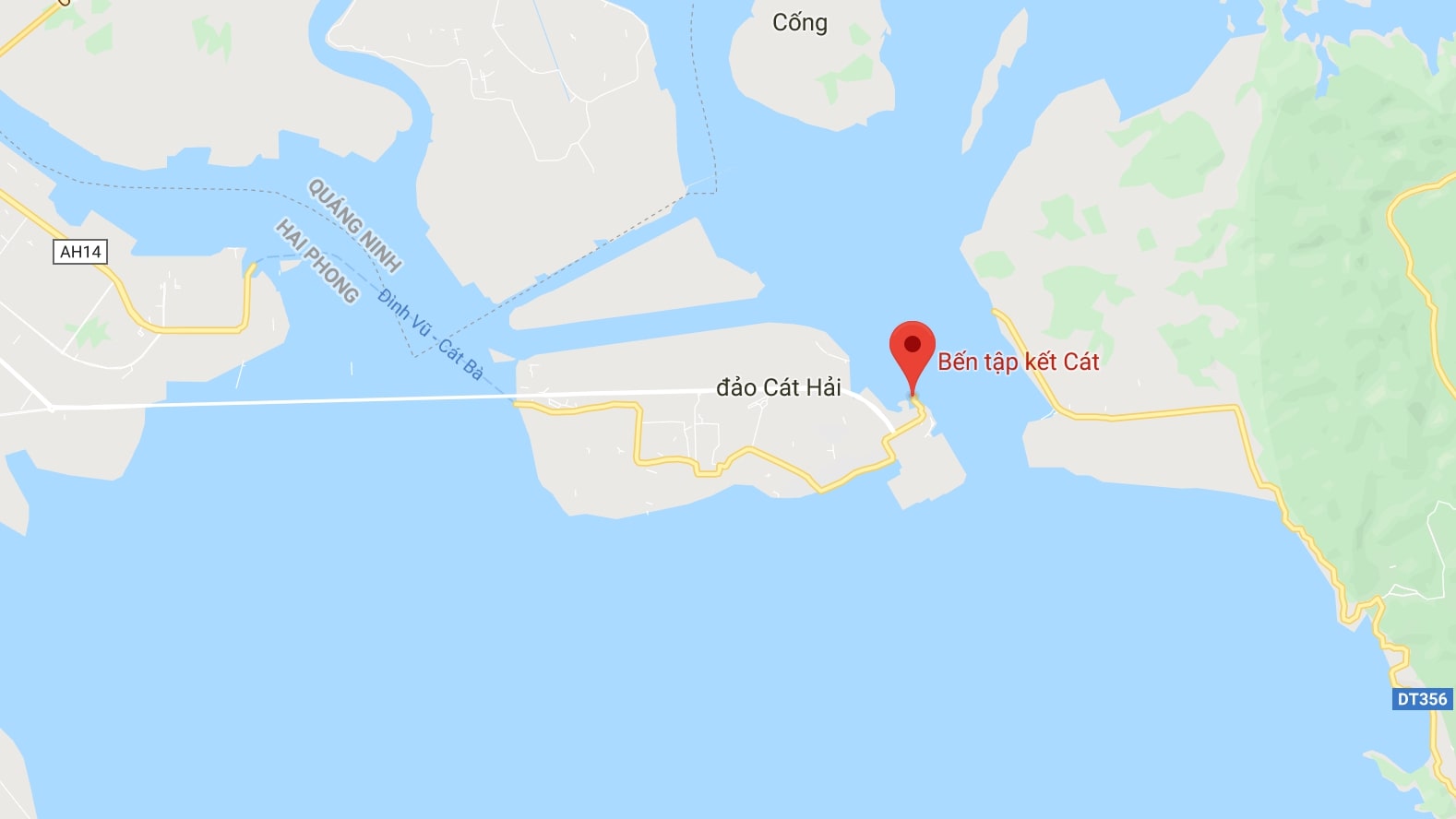 Got Pier (Google map)
Hai Phong City to Got Pier: to reach Got Pier, travelers must first transfer to Dinh Vu port, by car or bus. Once at Dinh Vu, the traveler must take the ferry to Ninh Tiep which should take approximately 45 minutes. Once at Ninh Tiep, the next step is to take a quick transfer to Got Pier.
Cruises departing from Got Pier:
Hanoi to Got Pier: to reach Got Pier, travelers from Hanoi should arrange a shuttle bus or private taxi, which should take around 3 hours.
Last updated: November 07, 2019
Questions and Answers
(0)
Be the first to ask a question on this page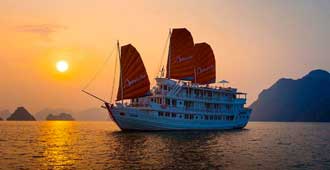 Discover the charming and exotic landscapes of Halong bay on an all-inclusive luxury cruise!
Meet local experts
Need to create your own Halong bay trip?
Call us now: +84 987 24 6600 (Whatsapp)
Customize Your Tour
QUESTION FORUM:
Halong Bay: Questions