Islands
Ti Top Island: The Complete Guide
Ti Top island is located about 14 kilometers to the east of Bai Chay tourist harbor. It has a beach that is shaped like a crescent moon and known for its tranquillity and beautiful still blue waters. The sands of the beach have been dyed white by the ocean's surf creating a perfect picture of paradise.
IN A NUTSHELL
The island has a total area of 3,7 hectares (0,037 km²).
The island was named by the most respectful hero of Vietnam, President Ho Chi Minh, after the Russian cosmonaut Gherman Titov on the occasion of his first visit to Halong Bay in 1962.
With a summit height at 110 meters (360 ft), the mountain on Ti Top island is taking about 450 steps to reach its peak.
Ti Top island is regarded as one of the most attractive sites for both international and domestic tourists to Halong Bay.
Many cruises which stop at the island for 1-2 hours include Bhaya Cruises, Indochina Sails and Paradise Cruises.
The name
The island was named after the Russian cosmonaut Gherman Stepanovich Titov who, together with President Ho Chi Minh, visited the island in 1962. Titop island has since become a popular tourist destination and provides many services catered to tourists.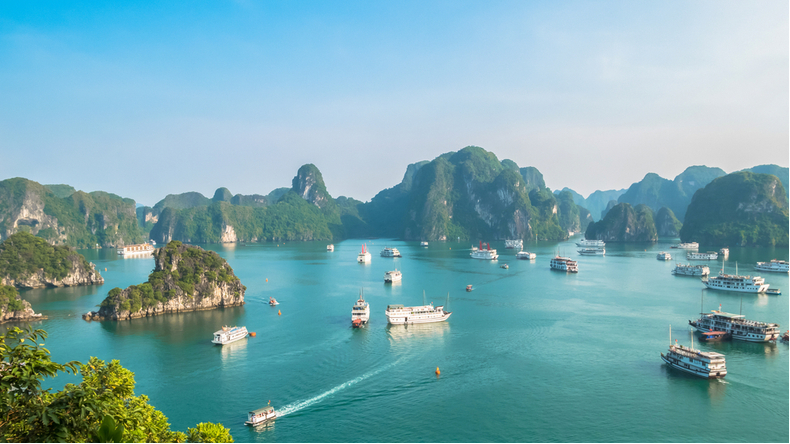 Beautiful Halong Bay landscape view from the Ti Top Island (Shutterstock)

Activities
Because of the immaculate white sands and the calm waters, the beach is perfect for water-based recreational activities like swimming, snorkeling, and other water sports. There is a bar on the island where you can rent all kinds of swim gear and, of course, stop for a few drinks if you're that way inclined!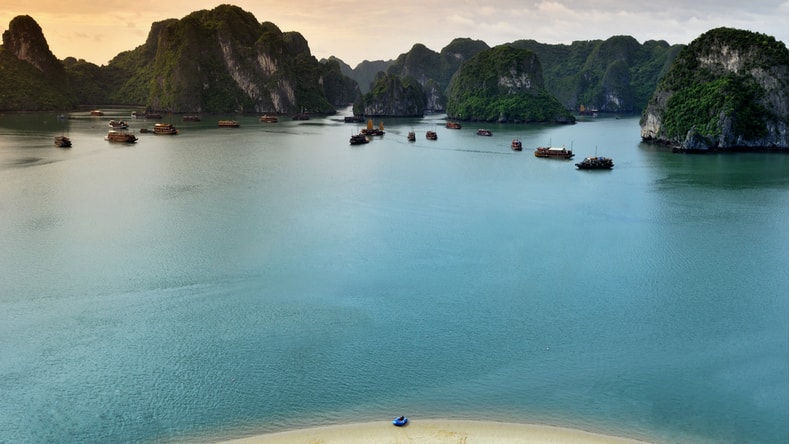 Titop beach (Shutterstock)
Deckchairs are available but you will be asked to buy either some food and/or beverages. If you take your own, then you will have to pay a little fee. The beach offers welcome refreshment in the hot summer months and even after sundown you can go for a walk and enjoy the moonlit beach for all its nocturnal glory.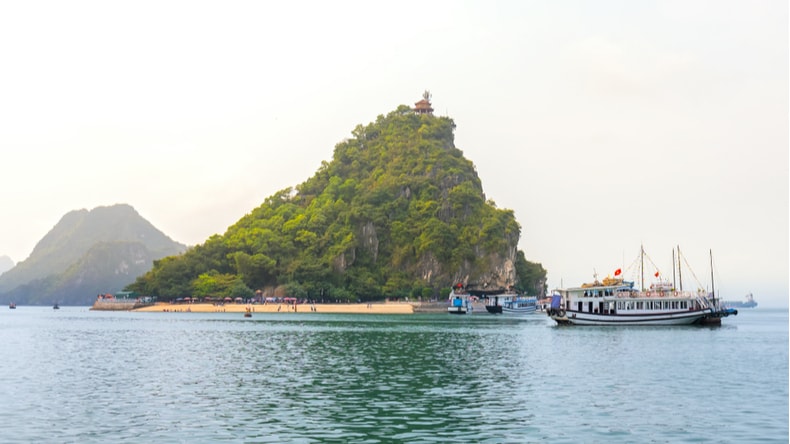 Beautiful tourist cruise ships docking at Ti top island (Shutterstock)

After a refreshing day at the beach, please try some of the wonderful local seafood specialties. You won't regret it!
Location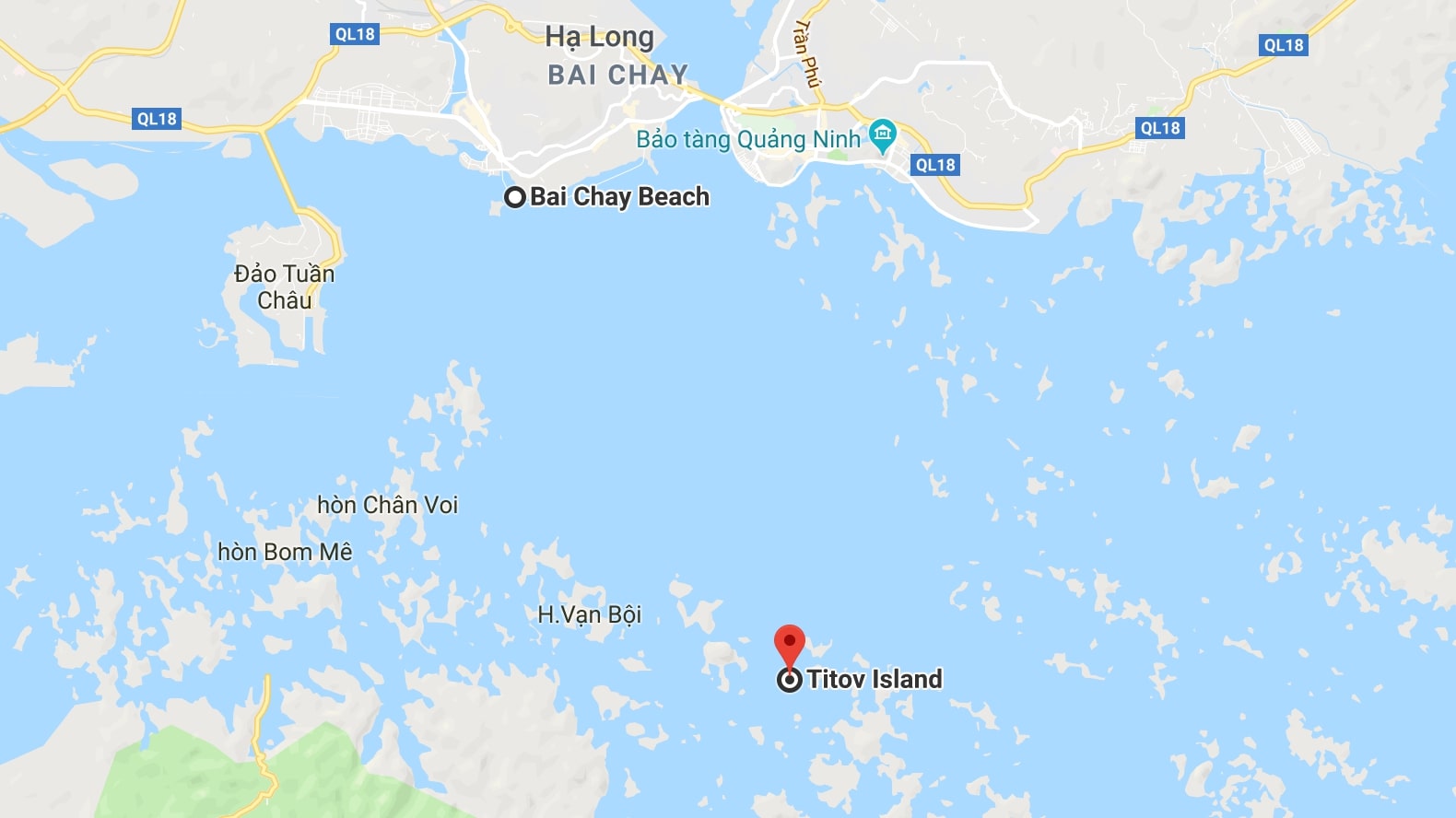 Most cruise ships visiting Ti Top island will depart from Tuan Chau Wharf (12km) or Bai Chay tourist port (14km) (Google map)

More photos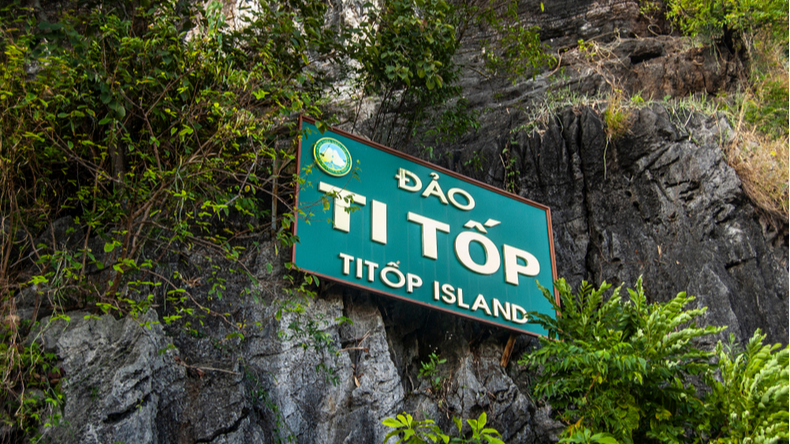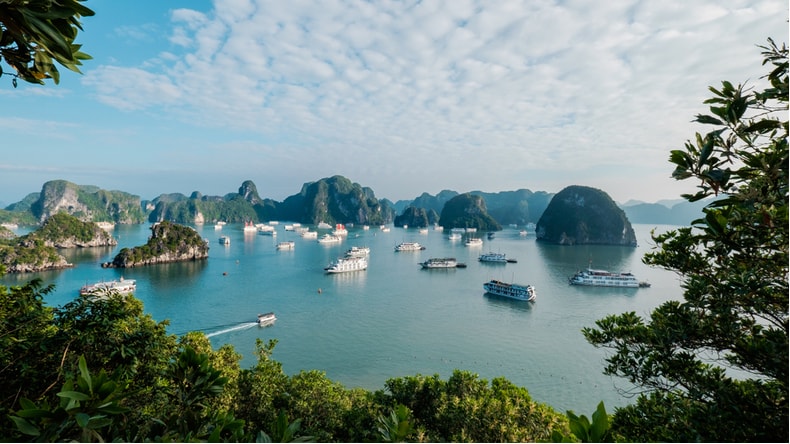 Ha Long Bay view from mountain summit (120 meter height)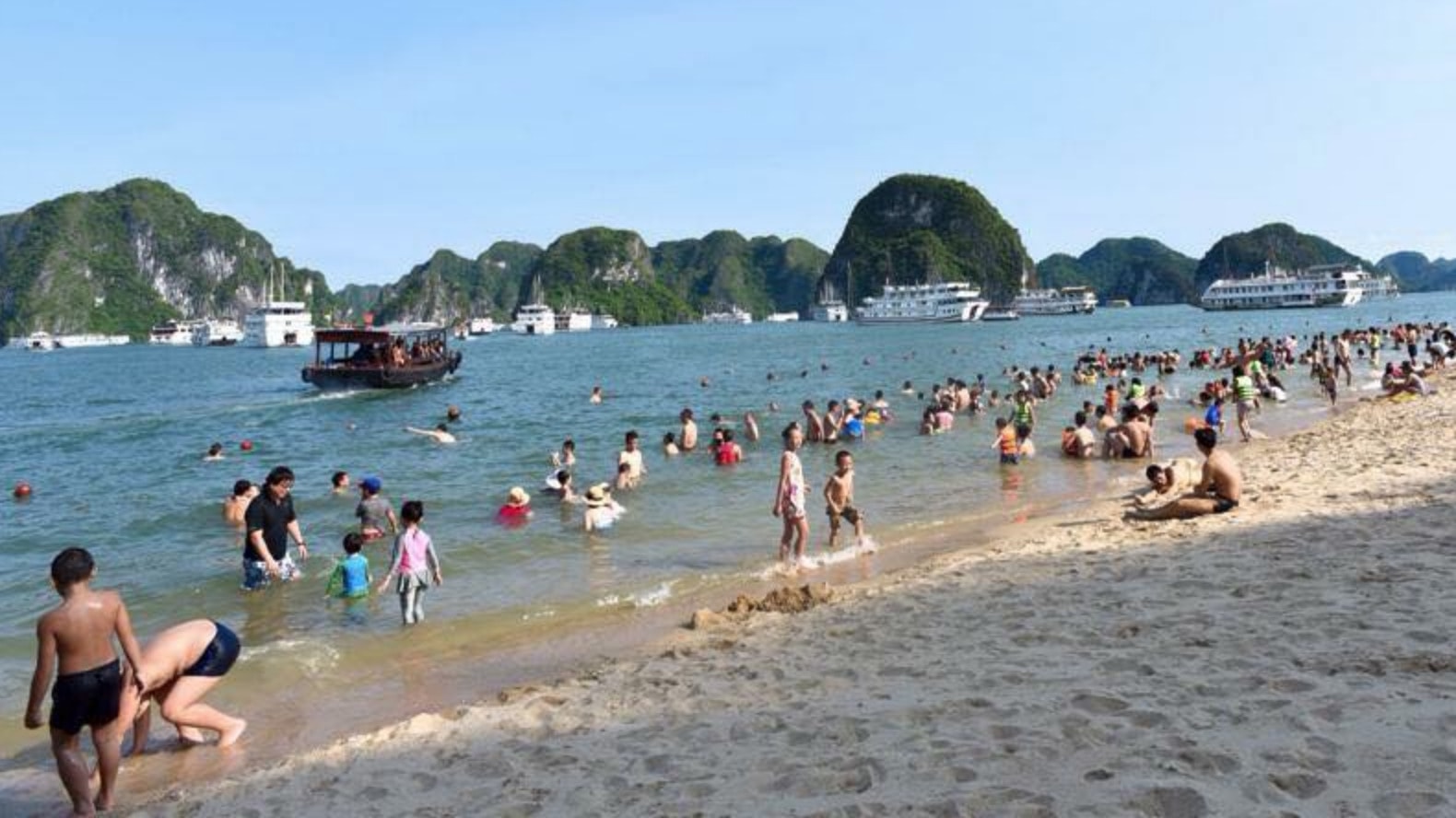 Calm water allowing visitors to enjoy one of the best beaches in Halong Bay. The beach is crowded during summer time. (Photo credit: baoquangninh.com.vn)
Last updated: Sept 05, 2019
READ THIS NEXT
Located in the southwestern of Ha Long Bay, Dau Be Island is 500m to the east of Hang Trai Island, …
Read more
Co To Island in Quang Ninh Province is probably one of the most beautiful and romantic islands in Vietnam with …
Read more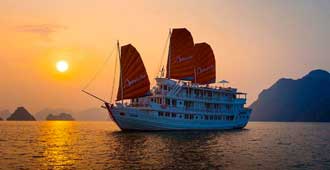 Discover the charming and exotic landscapes of Halong bay on an all-inclusive luxury cruise!
QUESTION FORUM:
Halong Bay: Questions
Free ITINERARY planning with us!
Planning your trip with our Halong local experts, we will help you with:
Accomodation: Find the best hotels/homestay or BnB.
Tours: Connect you to the trusted tour operator in Halong bay.
Cruises: Find the best cruise on your date!
It is all FREE